01 Jul

What, Wear, When: Dumbo Sunsets and a Trip to Foragers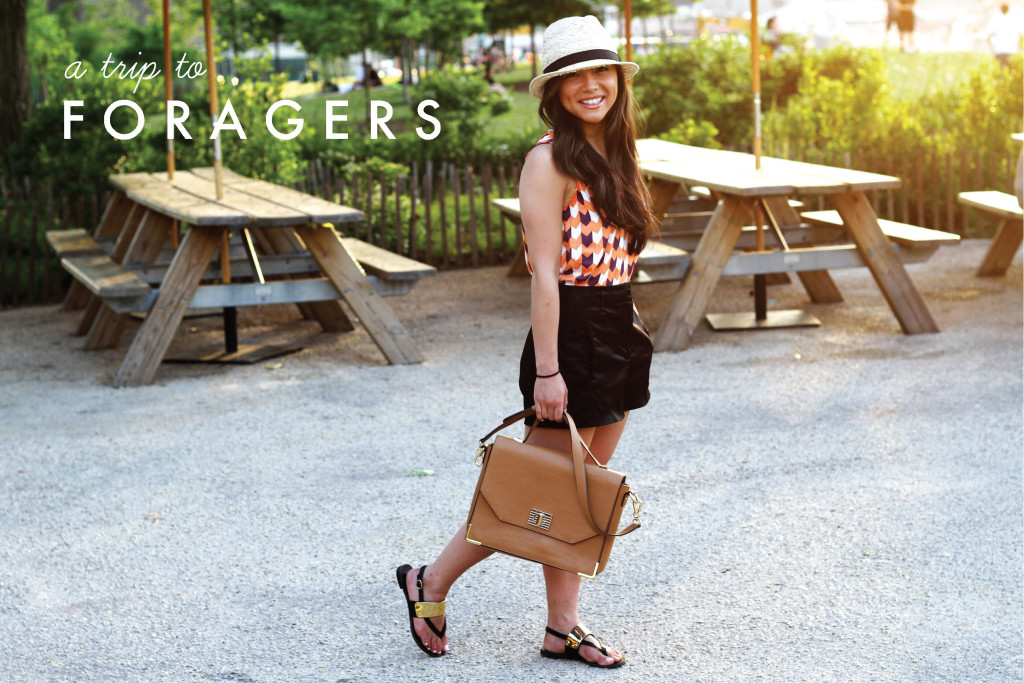 Of all the years I've lived in the city, I haven't had much time to get over to Brooklyn to explore. However, my brother just moved there which has given me an excuse to take the train over. Needless to say, hanging out in Brooklyn might be my new addiction. So far I've been making my way through Dumbo and it seems that as if everywhere I turn, there is another cute place I am just dying to check out.
Recently, I met him over in Brooklyn Bridge park and we took a walk over to Foragers City Grocers. Here I picked up Kings County Beef Jerky and some roasted chickpeas to snack on. I'm not a huge beefy jerky fan but my brother urged me to try this brand out. Almost embarrassed to admit, the package didn't even make it home. As soon as I opened it up and tasted my first piece, I was hooked.
We made our way back to Brooklyn Bridge Park where the sun was just setting and there was the perfect breeze. I opted to wear something comfortable include a pair of high waisted black shorts, a bright summer top with a cool geometric pattern, a fedora, and my new neutral summer bag from Vince Camuto! I also slipped on a pair of easy summer sandals from Steven Madden.
With that said, I've decided to add a new series to the blog called "What, Wear, When". Through this series I hope to give you more details on what I'm wearing during all my foodie excursions whether it be a quick trip to the grocery store or what to wear to a backyard BBQ. Here is the breakdown of my first What, Wear, When outfit:
 What: After work grocery trip and park snacks
Wear: High waisted black shorts (Forever 21, old but similar available here), Bright Orange Top (Ro & De, purchased from Nordstrom Rack not available online but follow Ro & De here), Fedora (Urban Outfitters), Alba Tech Tote c/o (Vince Camuto), Gold Sandals (Steve Madden), Nails are painted in "Mint Candy Apple" (Essie)
When: Summertime, Sunsets