31 Aug

Celebrate in Style: Party Planning Tips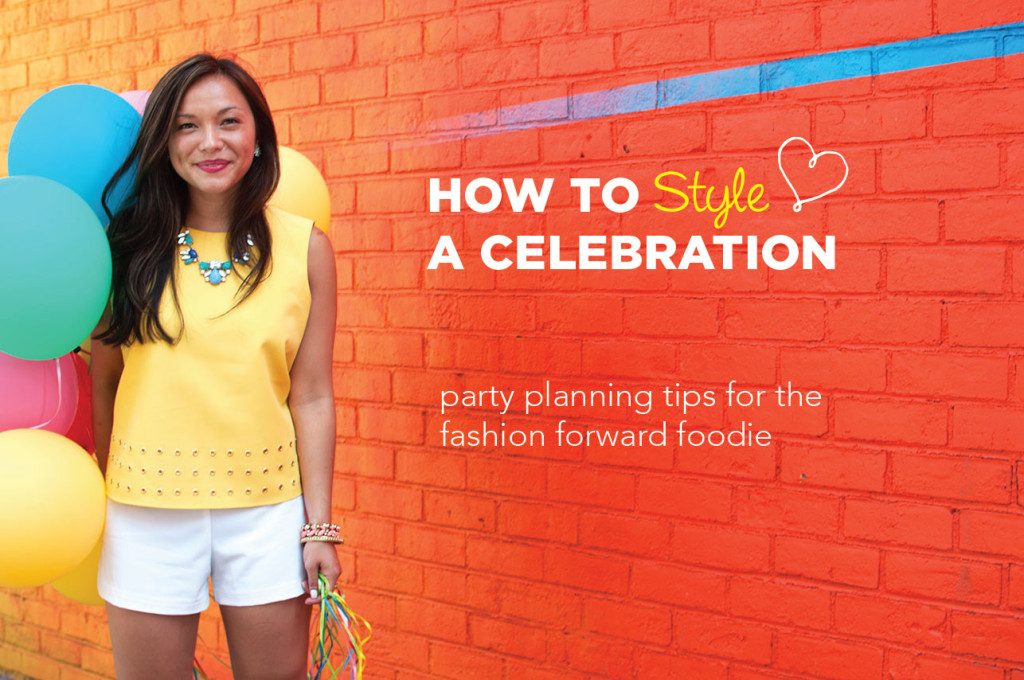 If there is ever an opportunity to entertain a crowd of people you know I'm there. I absolutely love putting together parties because there is so much room for creativity! You have to think about everything from the plates to the food and decor to what you're going to wear!
My birthday was this month which was the perfect excuse to put together a cute party. Whenever I am planning a party, I always start by browsing through Instagram feeds and Pinterest boards looking for inspiration and ideas. It helps me to start thinking about the overall feel I want the party to have. For this party, I knew I wanted to do bright colors and lots of sprinkles. I stick to using 2-3 colors as the main focus and then build out all of the decor around those colors. If you're unsure about which colors to pick or what goes well together you can play around with a color scheme generator which helps you visually see how colors will look next to each other.
Once I have my colors picked out, I will go back to the images I grabbed from Pinterest and Instagram to see what DIY crafts I want to make. Earlier this month I put together a tutorial on how to make a flag cake topper. Cake toppers are perfectly customizable for any celebration as you can swap out the text to say anything you would like! For this party, I also got crafty with tissue paper to make wall and table pom pom decorations. I will be following up with a tutorial on that soon! Not every decoration has to be time consuming either. For the popcorn snack cups, I used polk dot cupcake liners. You could also fill these cup cake liners with snack nuts or a trail mix.
When curating the menu there's many different routes you can take. You can do a sit down party, buffet style, dessert party etc. When I'm entertaining, I like to keep things light and include lots of finger foods so everyone can munch and mingle at the same time. Crostinis are usually one of my favorite things to make because they're quick to make, delicious, and the flavor combinations are endless. The crostini in the photos below is a peach and pistachio crostini and the recipe is featured on Vince Camuto's blog "The Crest".
By now you may have the colors, the decorations, and the food picked out but you can't forget about yourself too! I like to feel confident and comfortable in what I'm wearing when I am hosting. I also like to keep things simple and focus on the details. I paired simple white shorts with a bright yellow Vince Camuto top. The top has gold grommets at the bottom which adds a little fun to the outfit without taking it over the top. I sported a bright flashy necklace from shiny mix and a Vince Camuto teal bag that has a subtle stud detail. I also choose colors that would nicely compliment the decor and other elements of the party.
Overall, the party was a success and I can't wait to find an excuse to host another!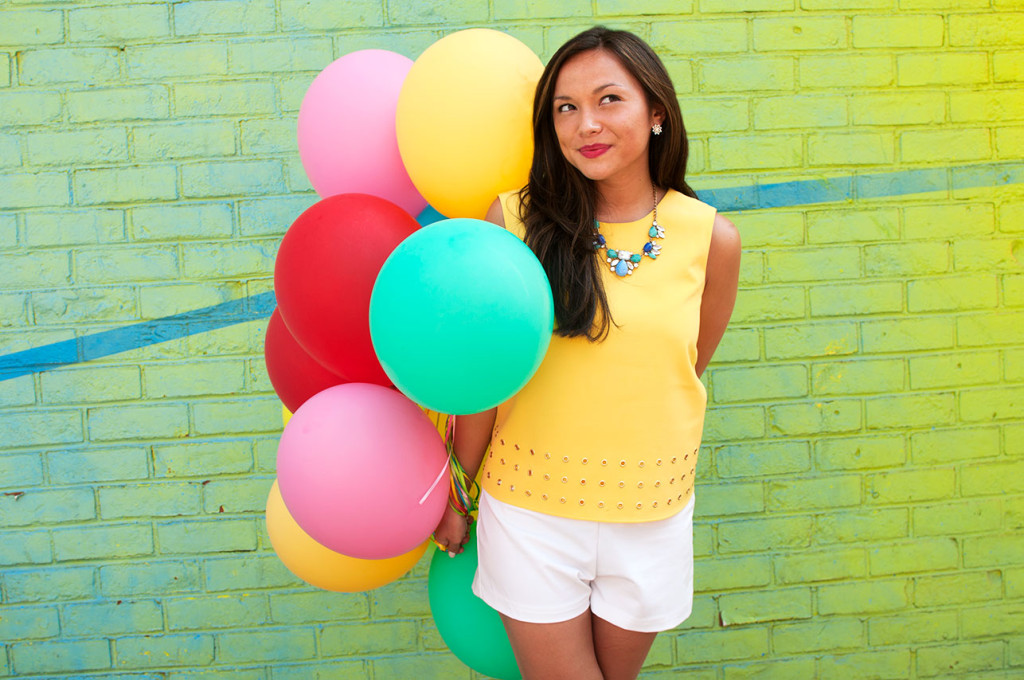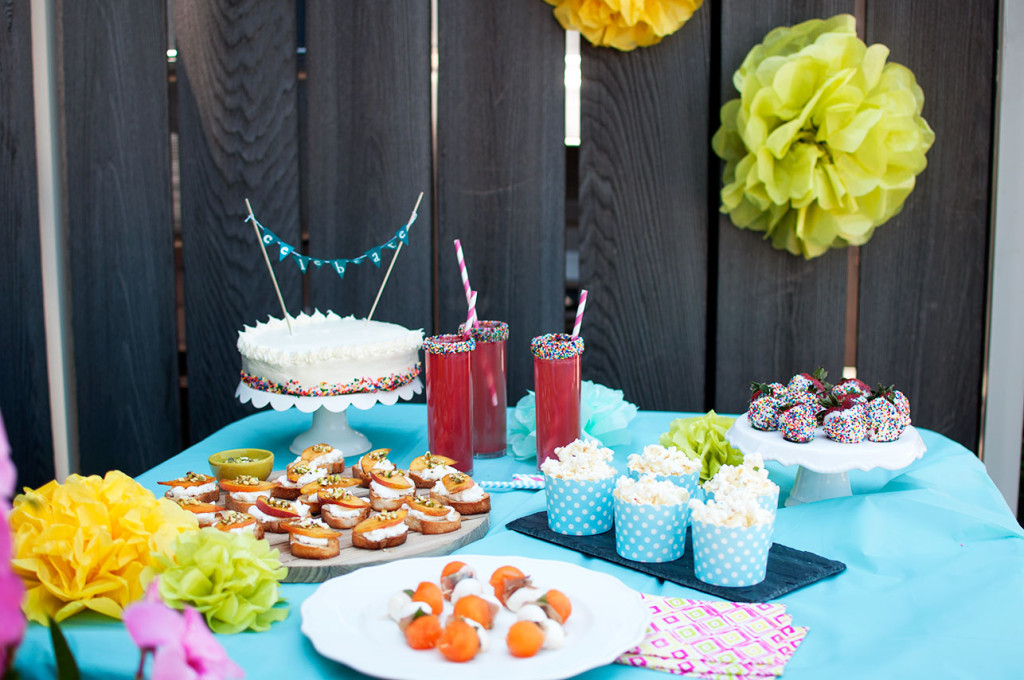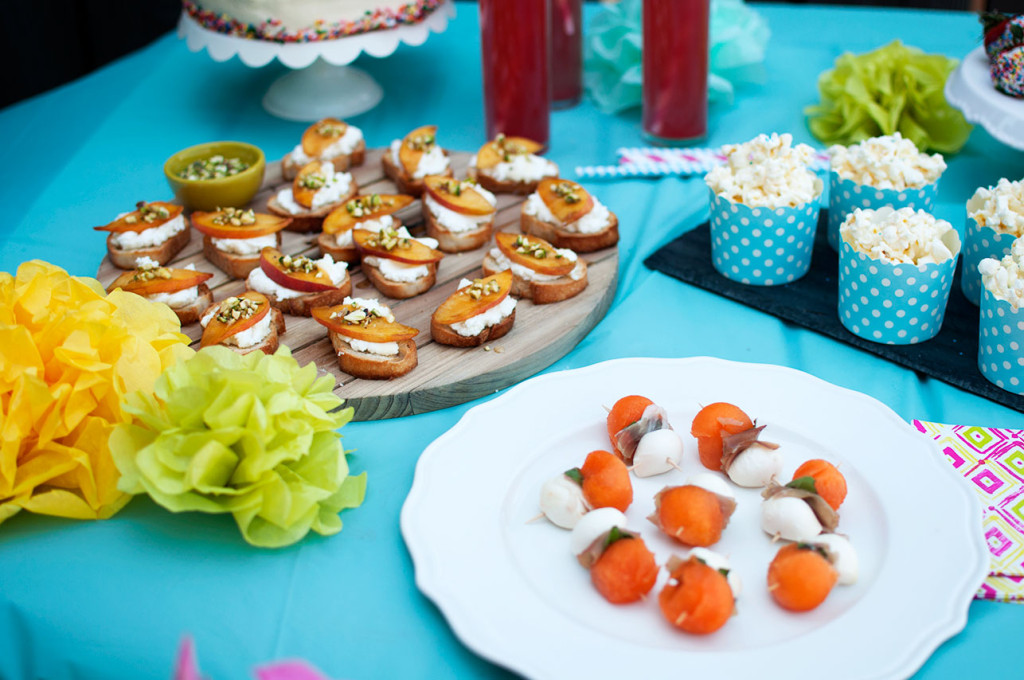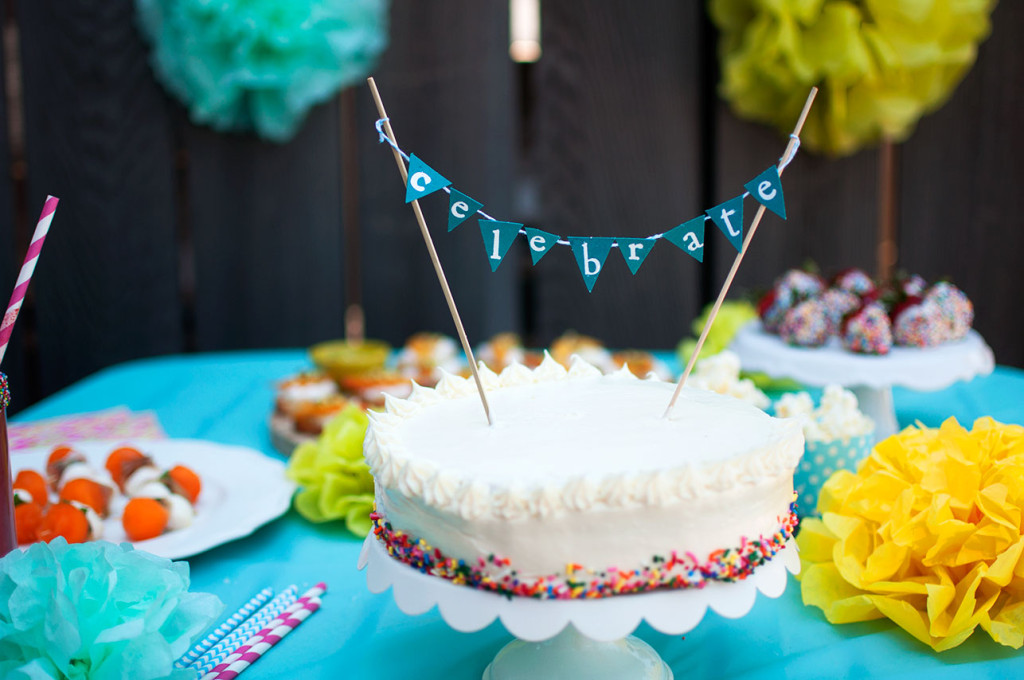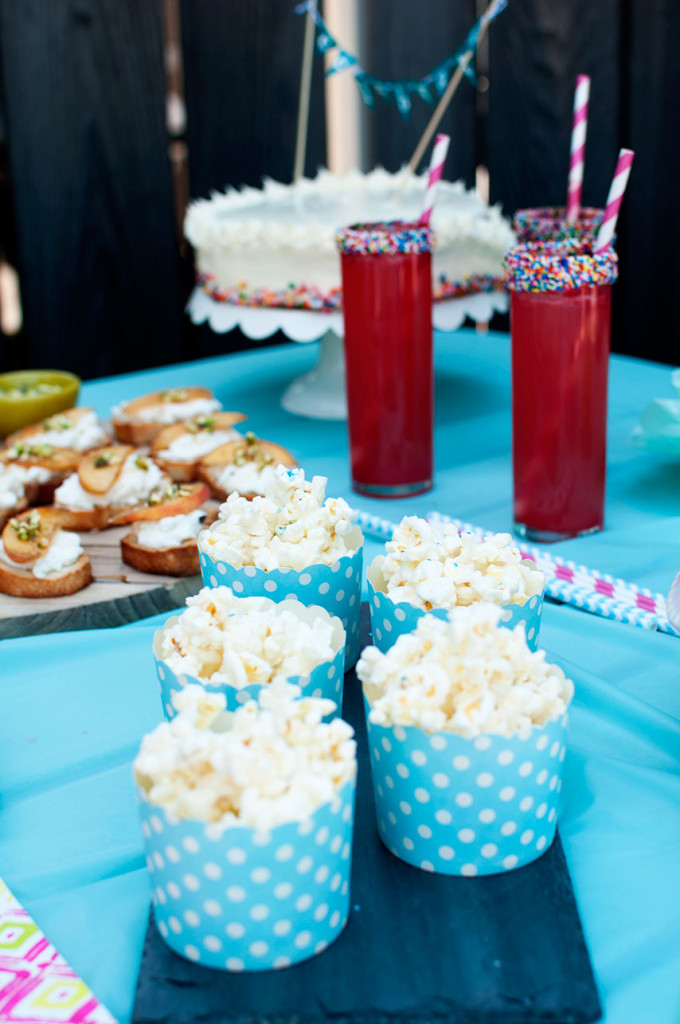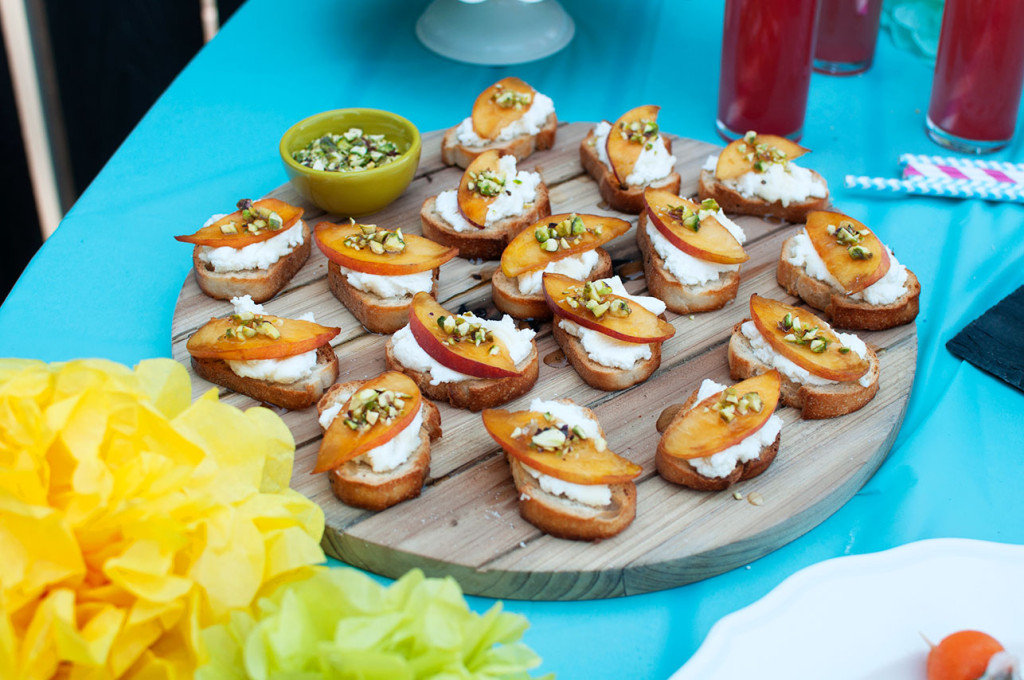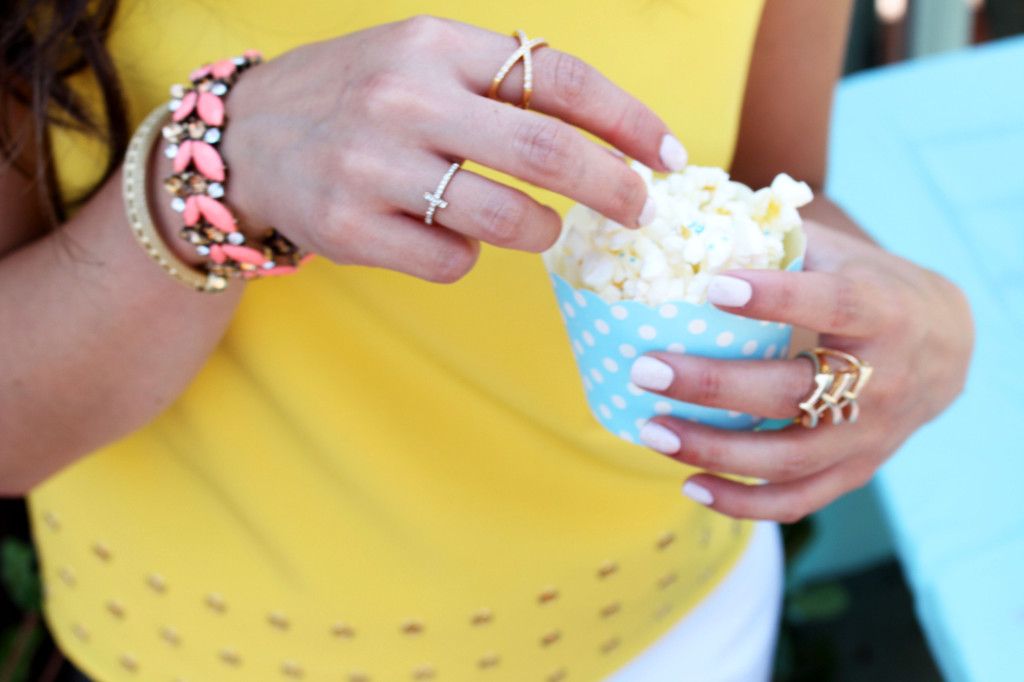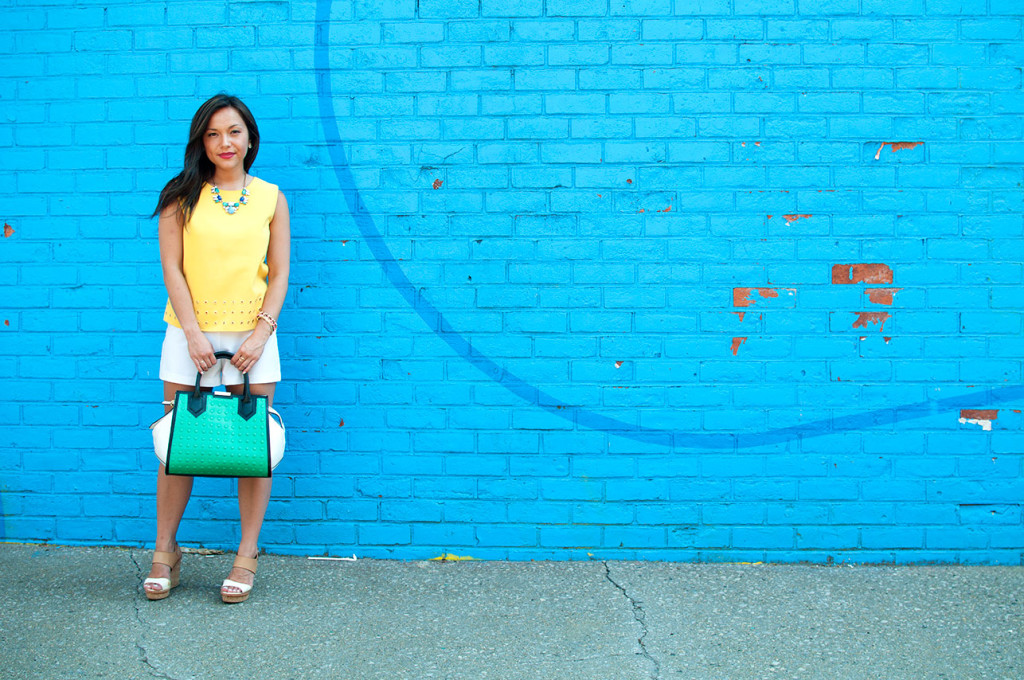 What I'm Wearing: Top, c/o Vince Camuto | Shorts, Century 21 (similar) | Bracelets, c/o Shinymix | Rings, c/o Shinymix | Necklace, c/o Shinymix | Shoes, Dolce Vita | Lipstick, Sephora