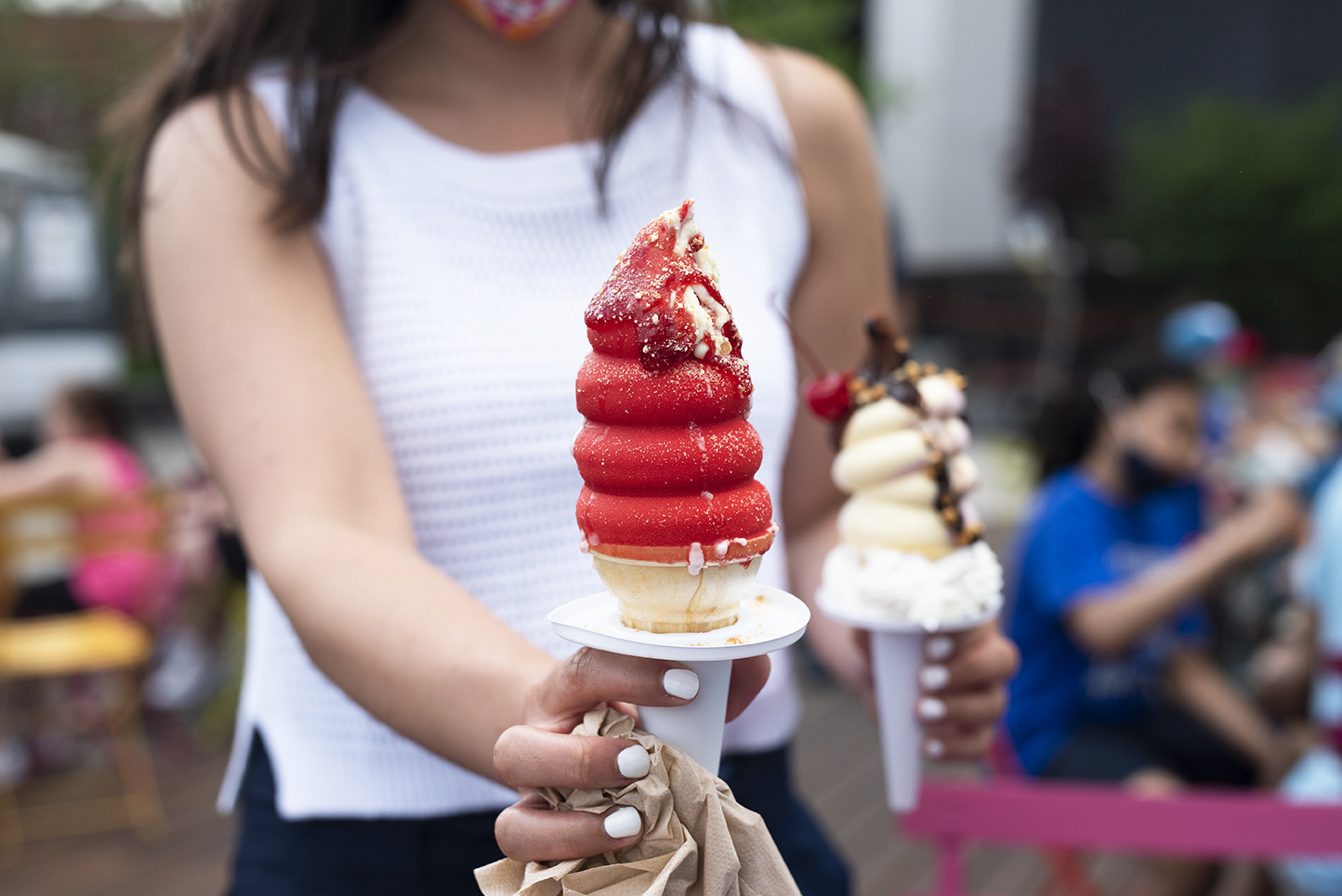 18 Jun

What, Wear, When: Mister Dips [Brooklyn, NY]

Please note, this post contains affiliate links! All opinions are my own 🙂

I've decided to revive one of my old post formats for the blog: the What, Wear, When series. With these posts, I would visit a new place or try something new and share my experience not only about the restaurant/bar/place but also about what I was wearing, the vibe and style of the area and what time of year or day I went!

I stopped this a while back mainly due to lack of time and the demanding nature of other things going on in life. And thennnn the pandemic happened and to be honest, I wasn't really going anywhere other than different pockets of my apartment and I was wearing one of three color variations of the same style sweatpants.

Now that things are starting to open back up, plus I'm in a new place in Brooklyn and eager to discover new spots, I decided to revive this series and show you all the places I'm visiting! Whether or not I keep the same format I used to use is TBD but I'm sure this will evolve over time. So to kick it off, below is my experience at Mister Dips, an airstream ice cream spot in Williamsburg!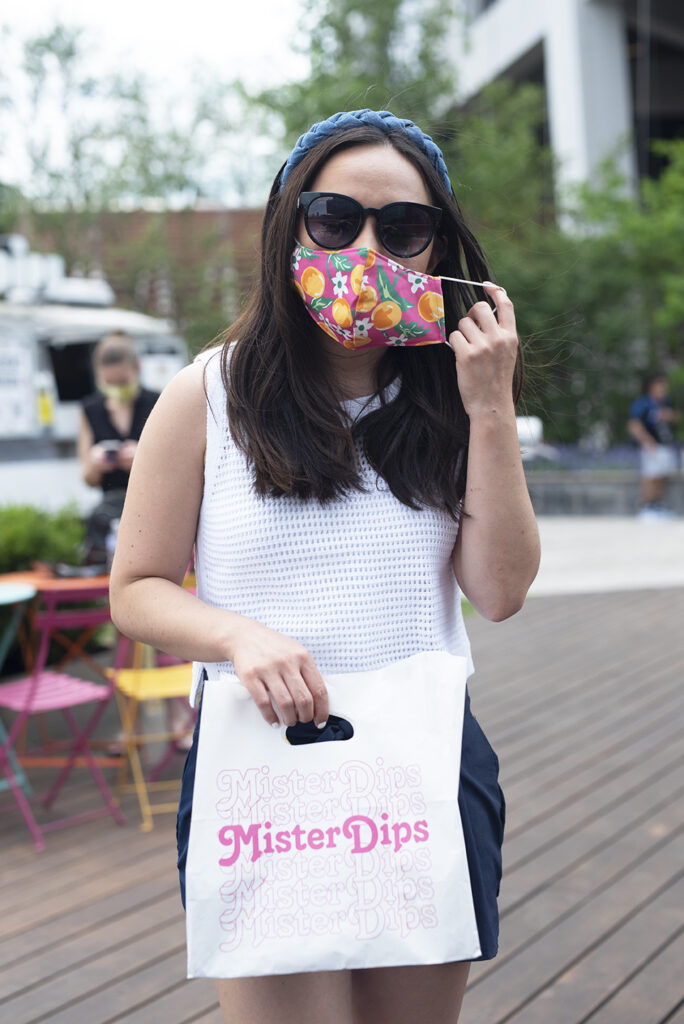 WHAT: Ice Cream at Mister Dips
WEAR: Headband, Draper James | Sunglasses, Draper James | Top, Lulus | Mask, Draper James | Shorts, BAR III (Old but similar here)
WHEN: HOT summer day
I have been loving, LOVING being back in NYC. California had its ups and downs – the weather was beautiful, being close to the beach was great, I was always "sun kissed". But being far away from friends and family was tough. I recently relocated back to the east coast and settled down in Williamsburg, Brooklyn!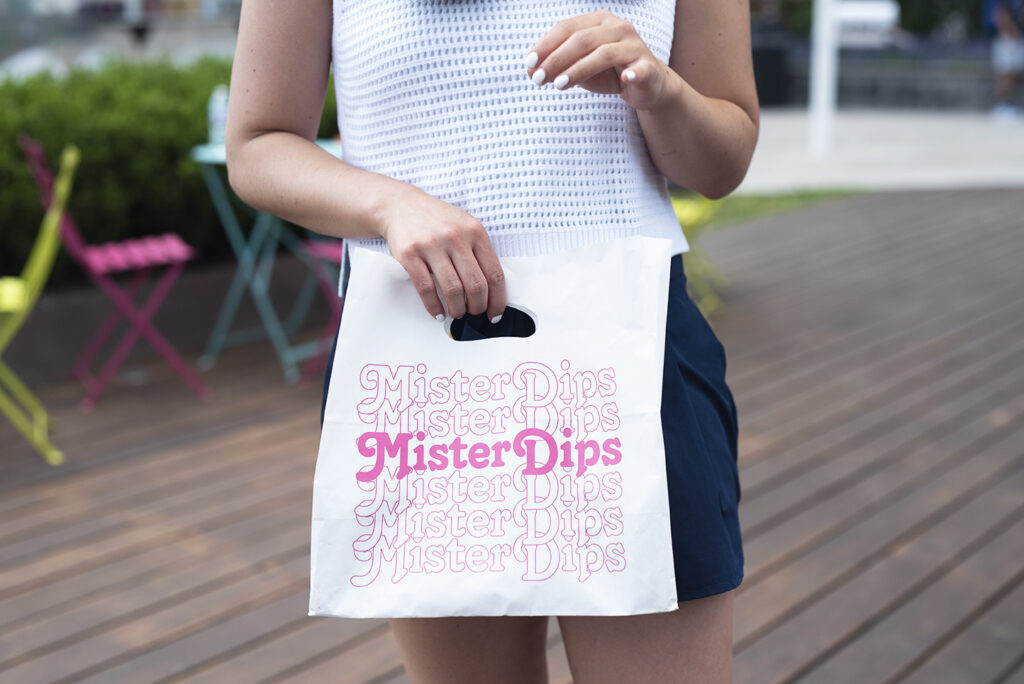 Since I was away for a few years, it feels like a lot has changed. Plus, I've never actually lived in Brooklyn before so it feels like a whole new experience to me! With that, I've been really enjoying going on long walks and jotting down new places to try. One of those places I took note of recently was Mister Dips, an air stream trailer at the William Vale. To get there, you'll have to walk through a small courtyard at the bottom of the hotel and up a large stair case to a little grassy park.
We've been having HOT HOT days here in Brooklyn and on one of those recent hot days I was really craving ice cream so my boyfriend Peter and I decided to venture over there.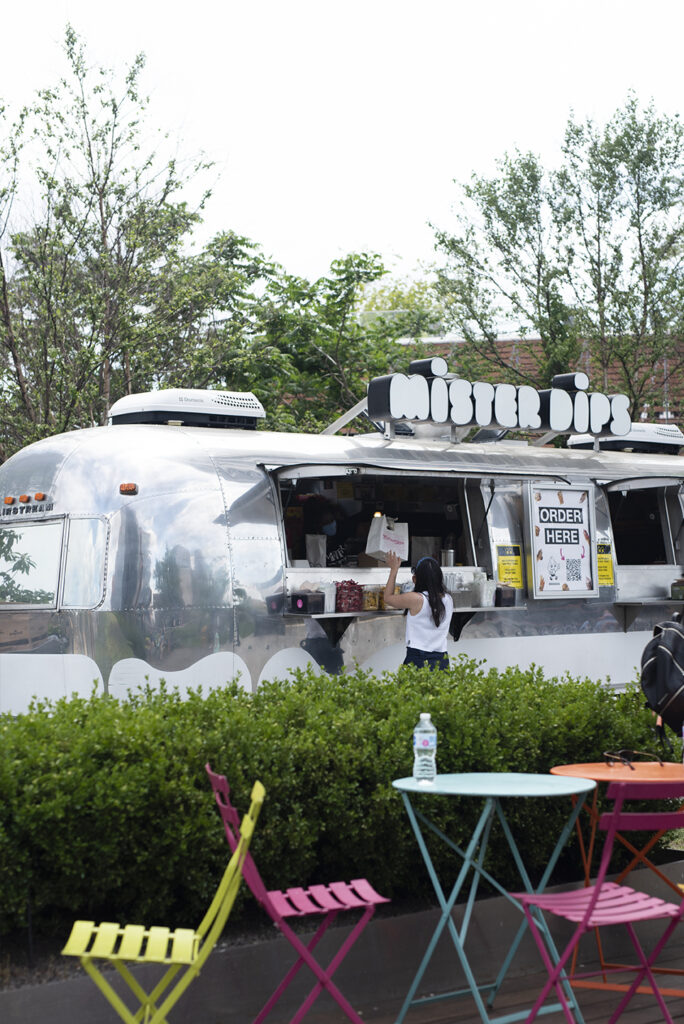 We got there in the late morning time frame so it was pretty empty – great because it meant a lot of tables to choose from! We decided to first try out their single dip (burger) and dirty-dipped waffles (fries). I will say, for savory food options, the menu is small. But that was okay since we really went there for the ice cream any way!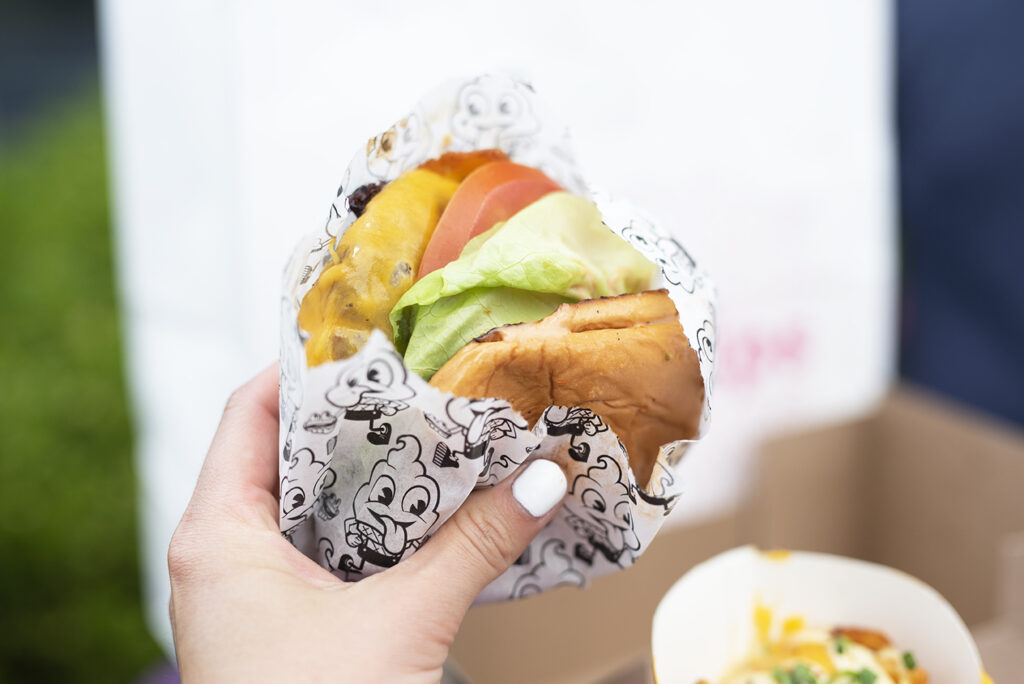 The burger was good but not "blow my mind, wow" in any sense. It did have a potato bun (my favorite kind). Fries, also good – I mean are cheese fries ever bad? But would say they were a little on the soggy side so was missing that crispy exterior I like for my fries. Might have just been the overload of cheese causing them to go limp which means I can't be mad at it!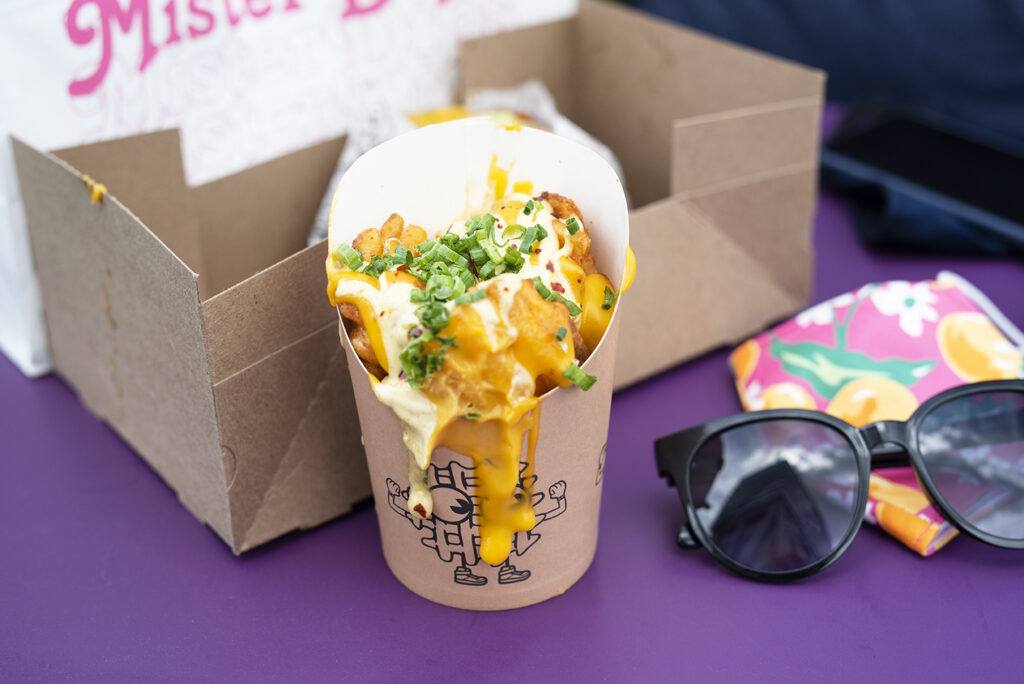 Moving on to the ice cream – the selection here was much smaller than what I was expecting. Before going, we watched an old YouTube video where they visited the space and showed so many flavor options! We were really excited and hopping to try them all (not all but at least a few, ha)! I'm not sure if there is a seasonal rotation but there was a limited menu. If I'm recalling correctly, I think the options were chocolate, vanilla, berry gibs (strawberry) and banana split.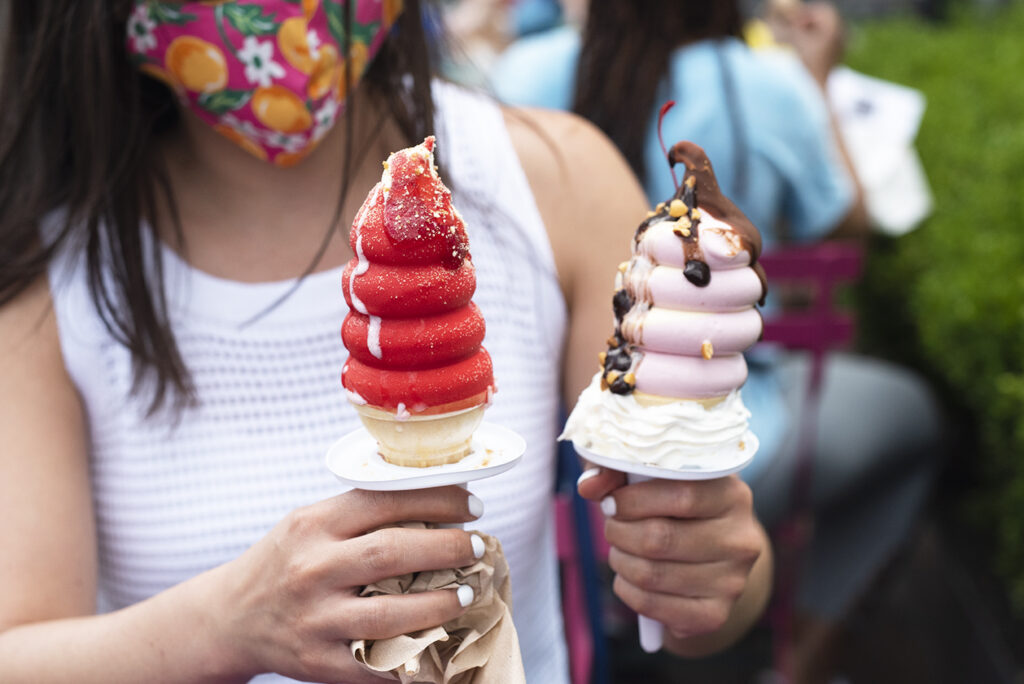 We obviously went with the fancy ones since we were looking for an experience. So in the photos here, you'll see the berry gibbs and banana split. Ok quality wise – yum! They were really good without being too over the top. I don't like when some desserts are SO over the top it's overwhelming to eat and way too sweet. These were just the right balance of creative execution and practicality. I also love that they came with drip trays making it easier to eat. For Berry Gibbs, the strawberry REALLY comes through so make sure you truly are a strawberry person.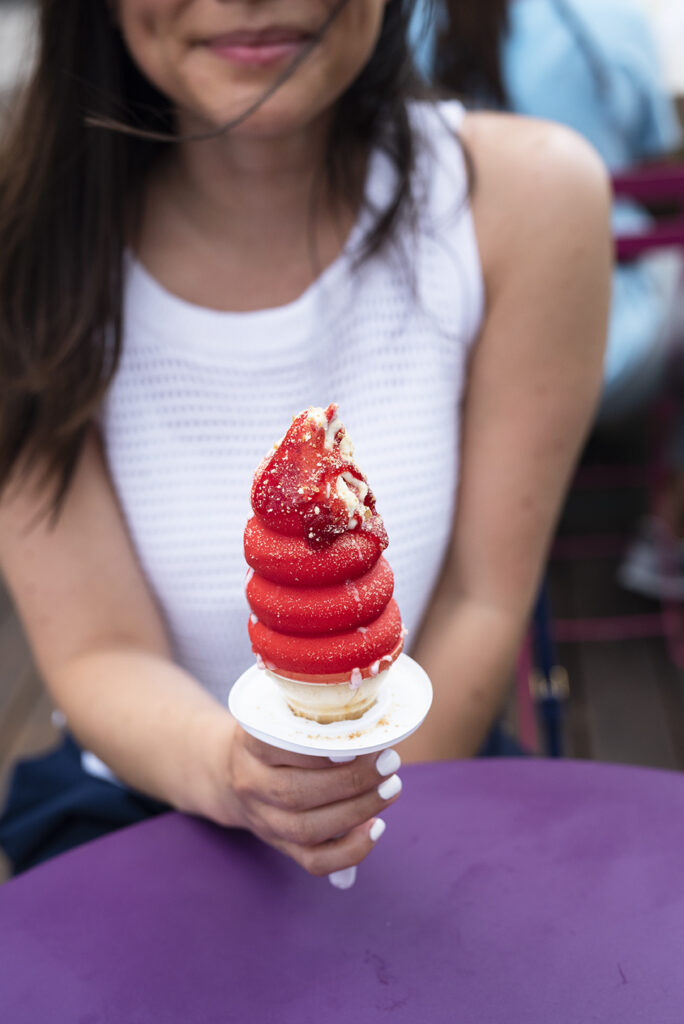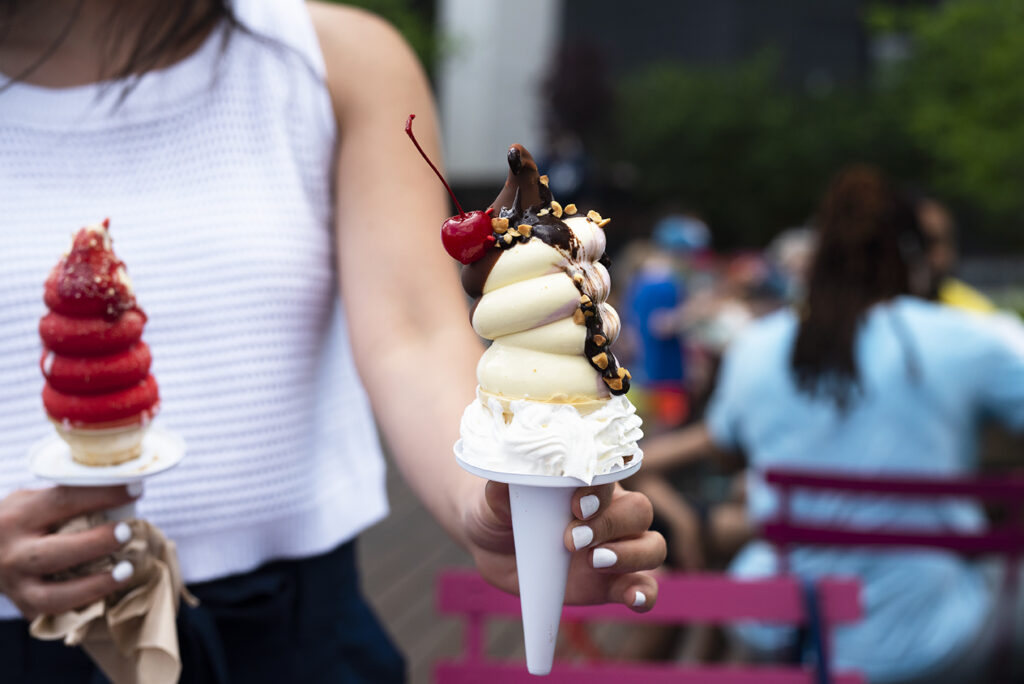 In terms of what I was wearing, it was hot so I went with a lightweight white knit top from Lulus and a pair easy breezy shorts from BAR III.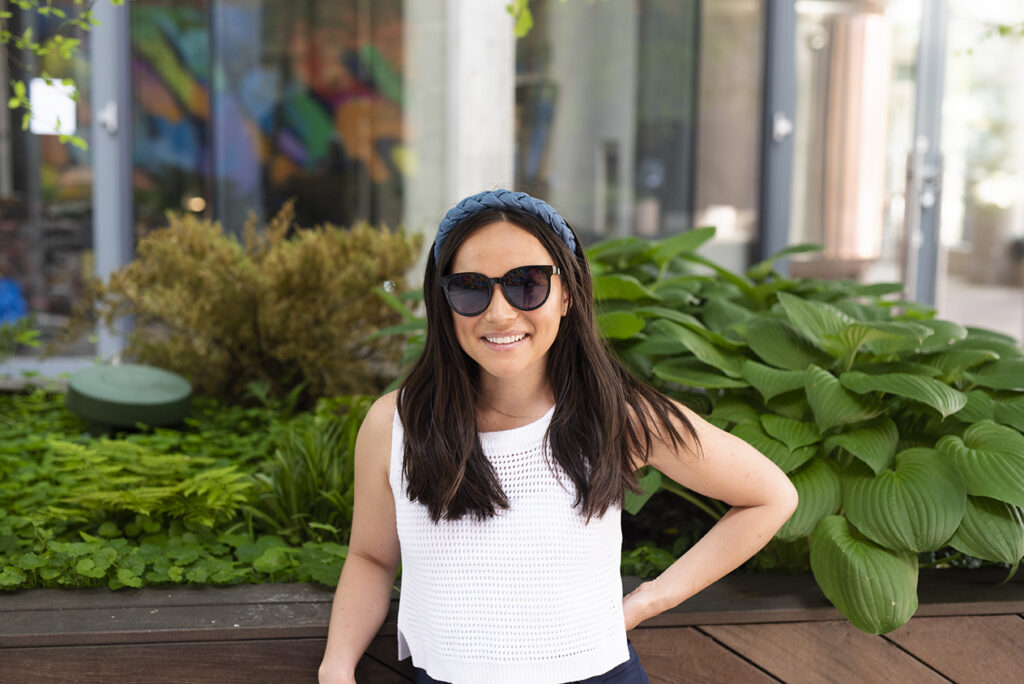 Since I still like to wear my masks when I'm going to be around others, I sported my new Draper James orange blossom mask! I love how bright and colorful the pattern of the mask is.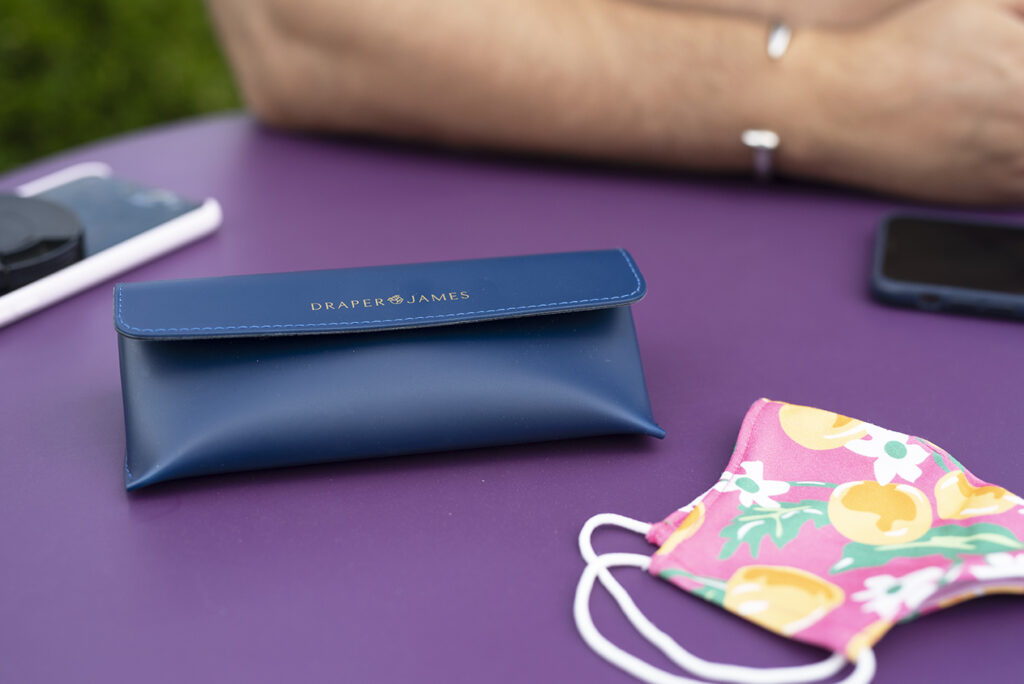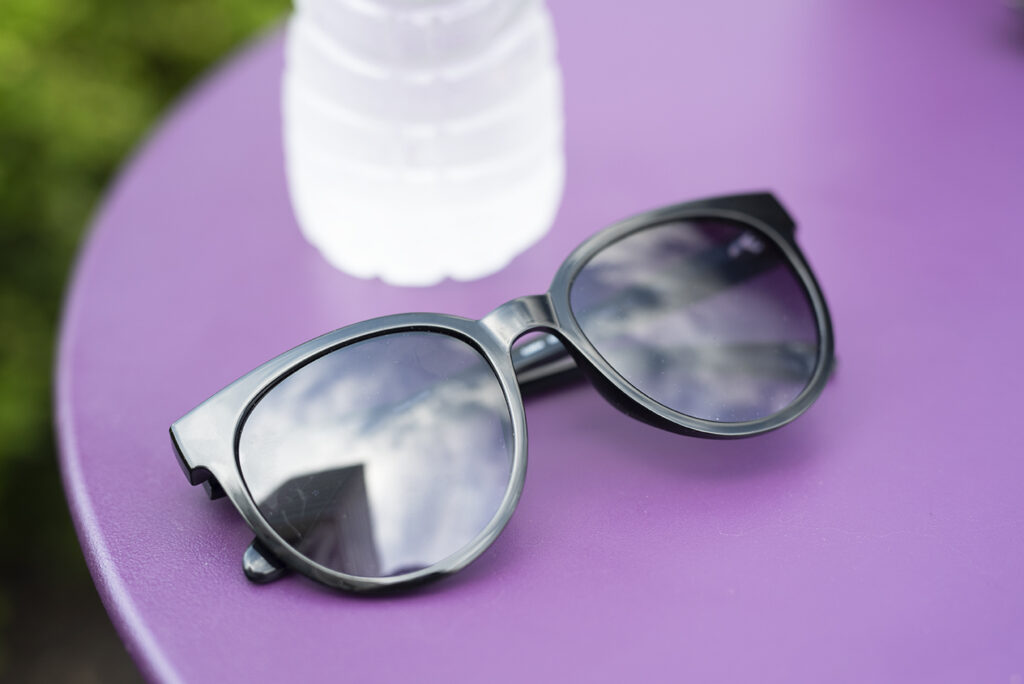 My sunnies are also Draper James and I really like the shape of the frames (I have a pretty round face which isn't always easy to find the right fit for but these are great)! I also added in a braided blue headband to try and be "on trend" – I am loving the headband trend right now, I think it's an easy way to accessories a simple outfit.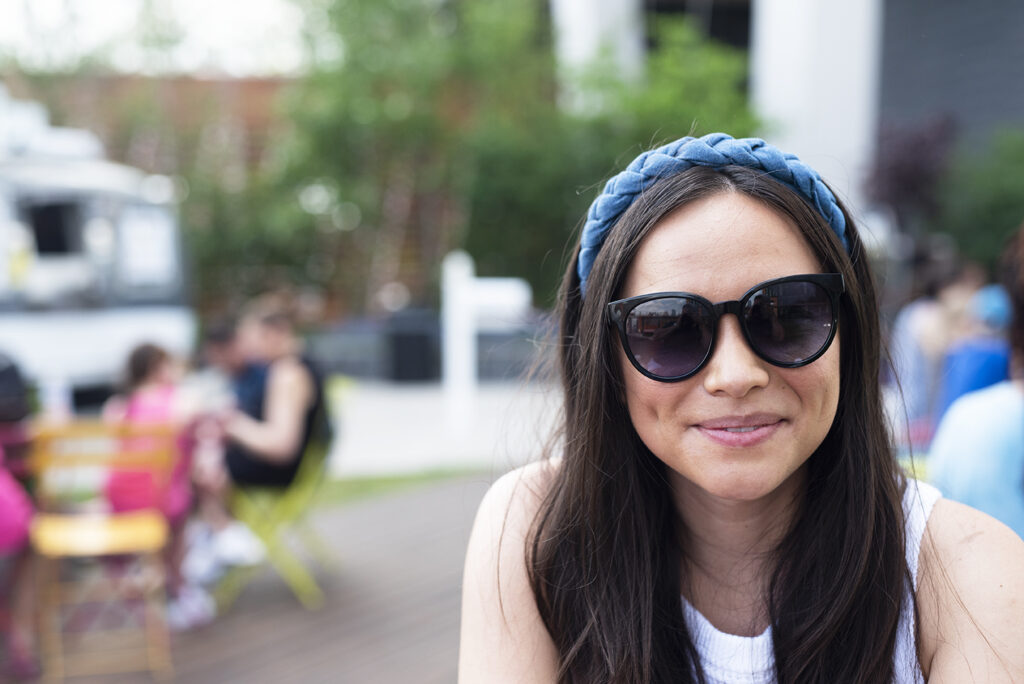 So, would I go back again? If they rotate out their ice cream flavors then yes definitely to try more! Wouldn't make it a must destination for the savory side of the menu though. Also recommend going on the earlier side of the day, as we were leaving, it got fairly busy and almost all the tables were being used!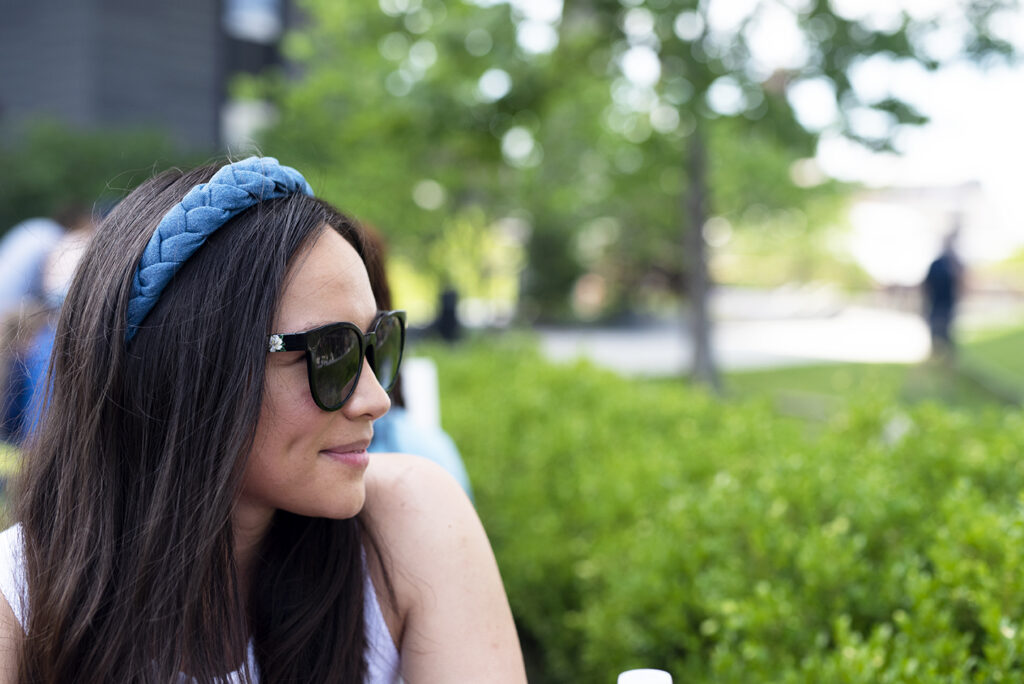 Hope everyone has a great weekend!
xo Jus