03 Feb

What, Wear, When: Casual Brunch at Oficina 1M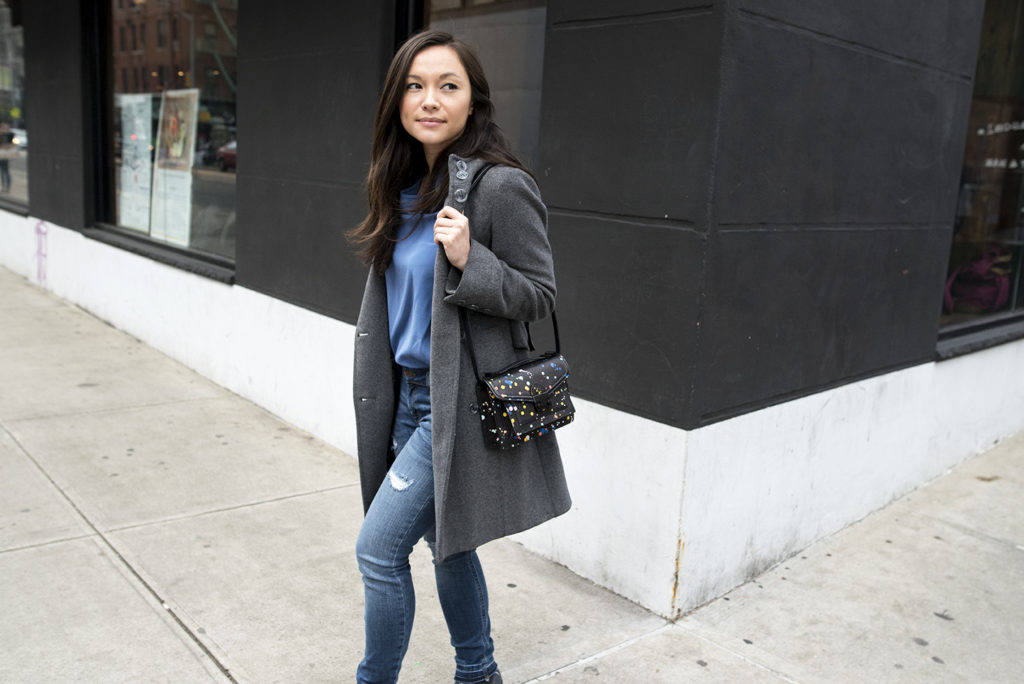 WHAT: Oficina 1M Brunch
WEAR: Top, Tibi | Jeans, Tobi | Coat, DKNY (old but similar here) | Bag, Loeffler Randall | Watch, Daniel Wellington
WHEN: Sunny Winter Day
I've been having really productive weekends lately and it feels great! If you had a chance to read my post for the New Year then you know I've committed myself to a handful of intense projects and goals. So I've been spending my weekends trying to tackle as much as I can for those goals to keep me energized and motivated. Last weekend I met with Ben & Prim to go check out their venue (more about that in an upcoming post). The weekend prior, I ran a lot of errands and stopped at Paper Source to pick up Valentine's Day crafting materials. I also stopped at an adorable brunch place called Oficina 1M and never had the chance to write about it so figured I'd take the opportunity to do so now!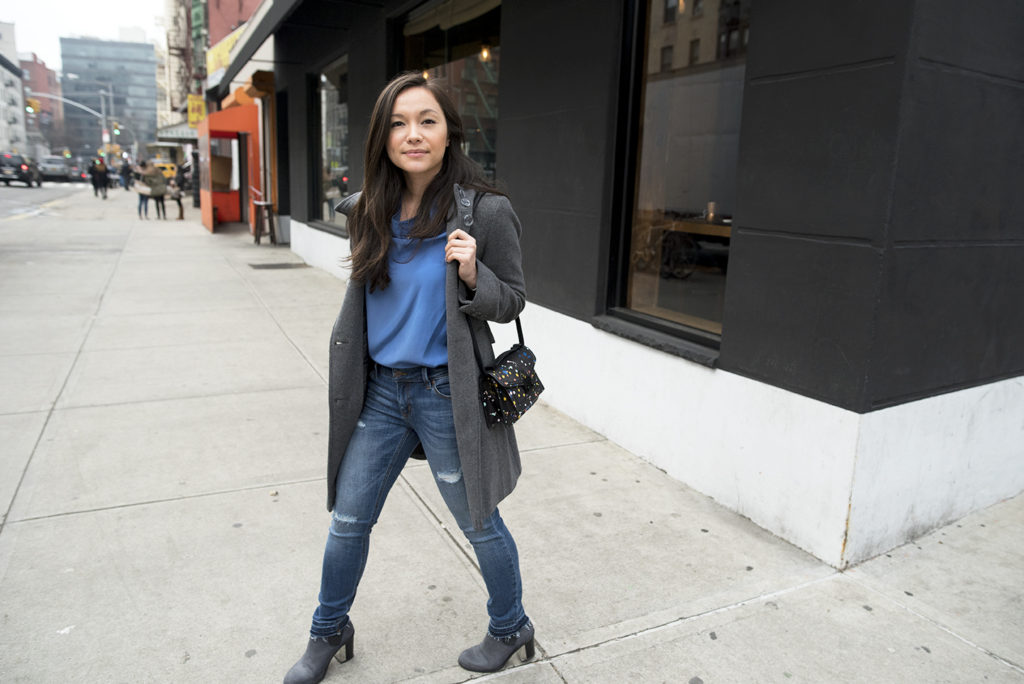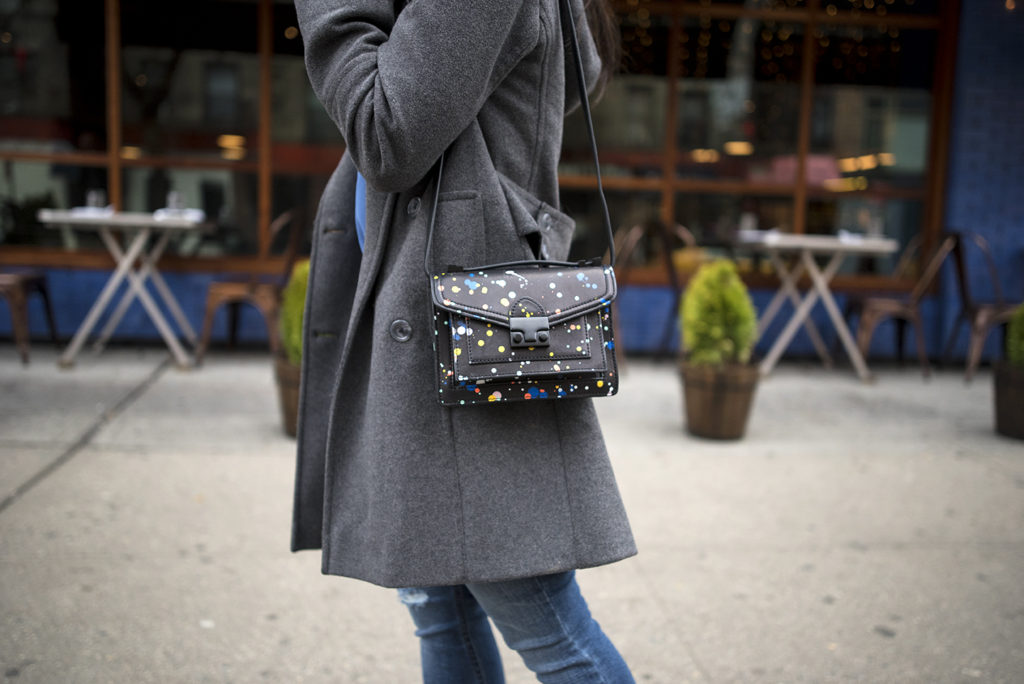 Since I live downtown, it's really easy for me to get to Soho, LES, Chinatown, etc.  When it's nice out Sami and I like to walk or Citibike to these areas. I've walked up and down Broome street probably a million times at this point but this was the first time I stopped and peered into Oficina 1M. It's right on the corner of Broome and Mott and has a cute rustic exterior.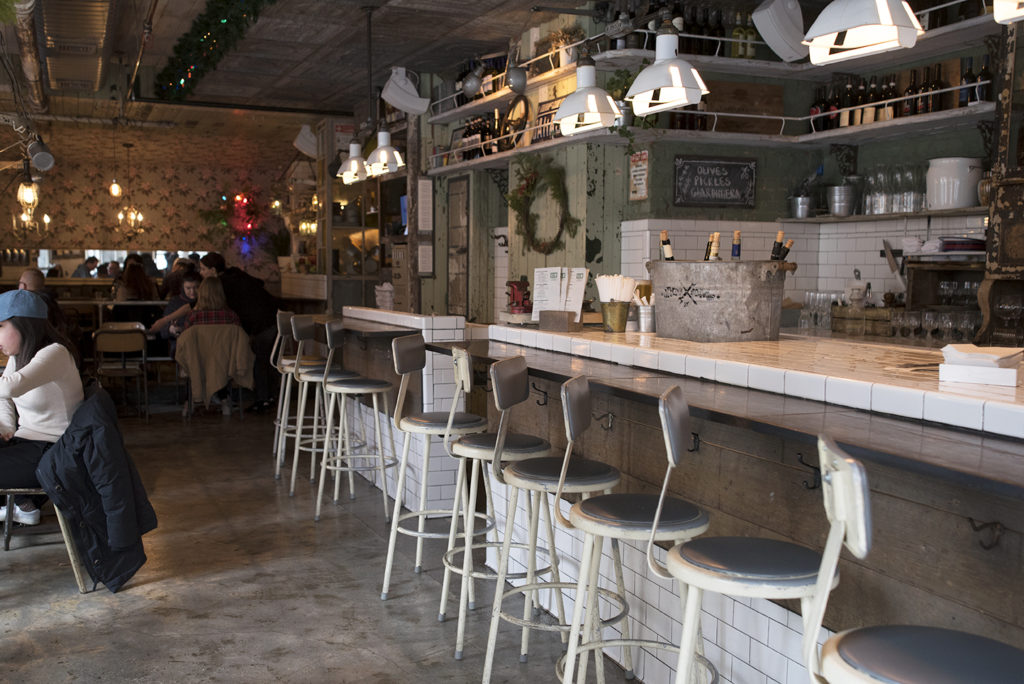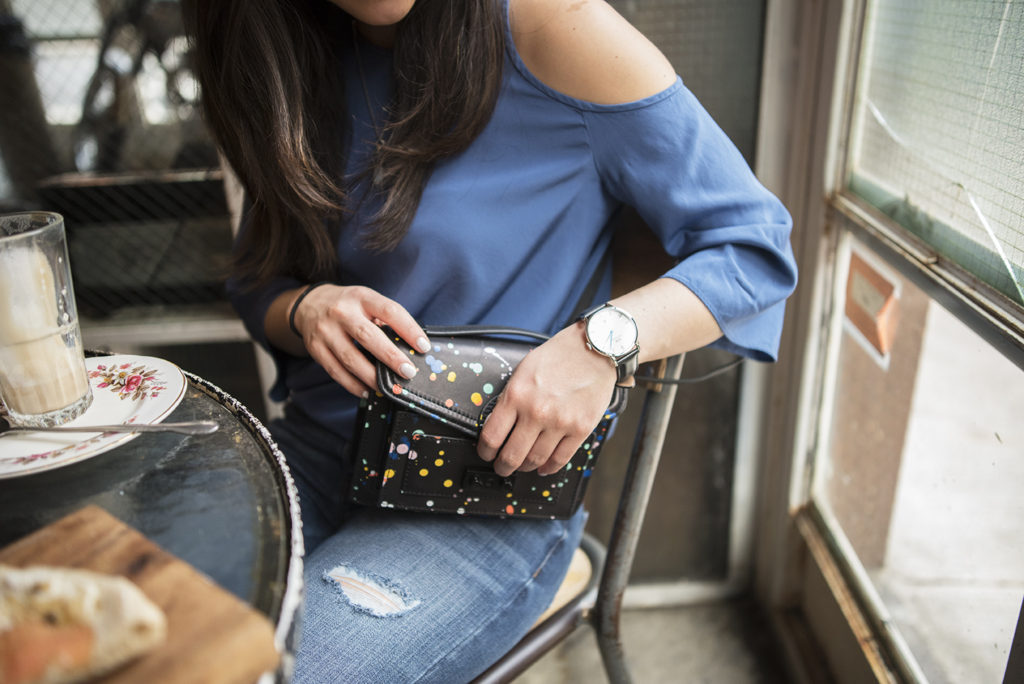 The menu was filled with dishes inspired by traditional Italian cuisine. It included standard brunch items such as ricotta pancakes and nutella toast but also included an array of paninis, flatbreads, and pizzas. There was a salmon flatbread topped with ricotta and walnuts that I just HAD to try. Yeah. It was awesome. It was like eating a super fancy breakfast of lox with the all the right flavors.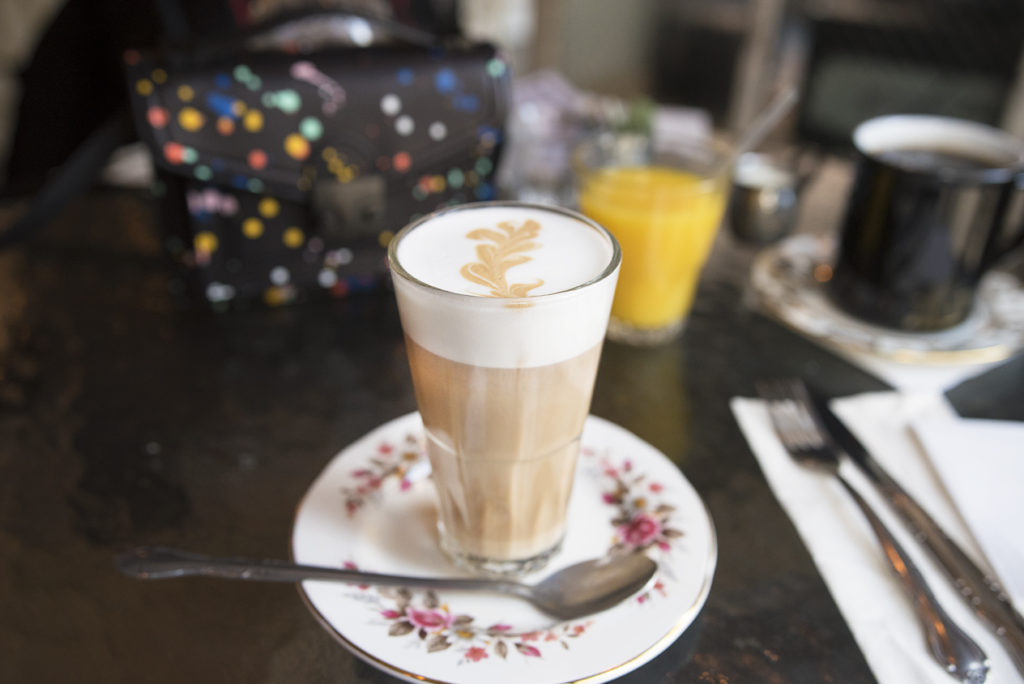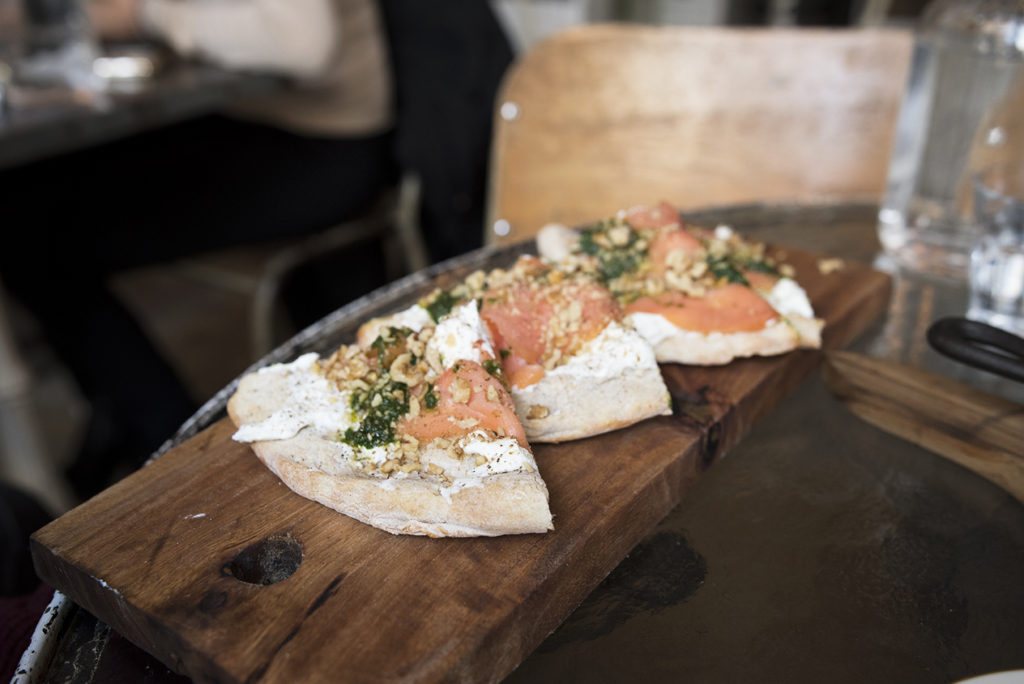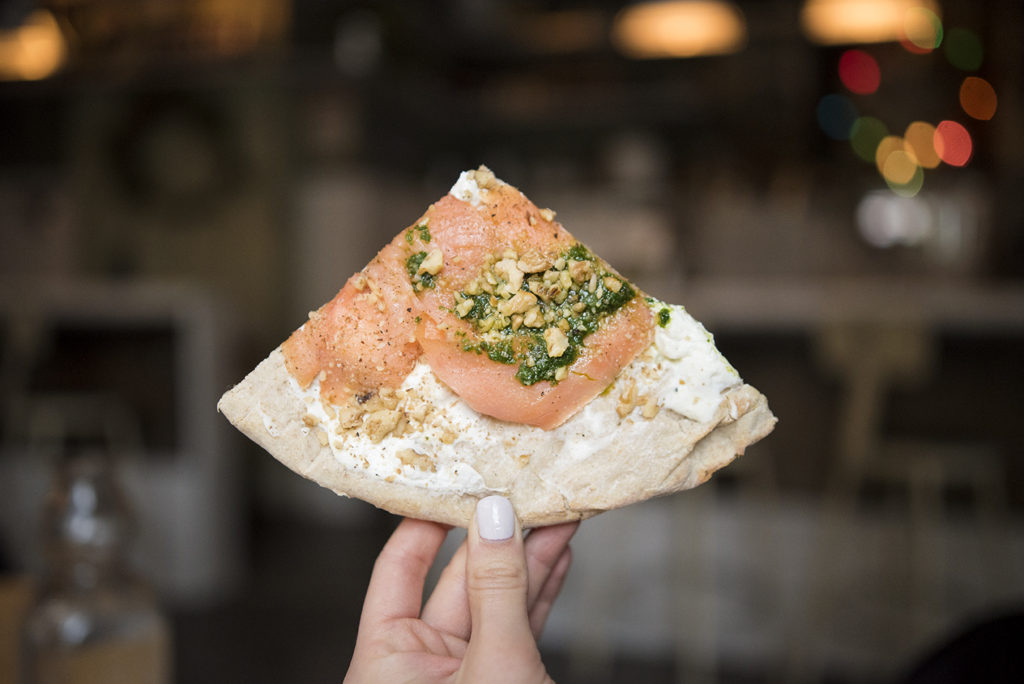 We also ordered the skillet baked eggs with Italian sausage. It was pretty heavy for a morning meal but oh my gosh was it amazing. I'm trying to figure out how to recreate it at home. I think it has a lot to do with the quality of the sausage that they used. Plus when you add a runny egg on top of anything, how could it not be good?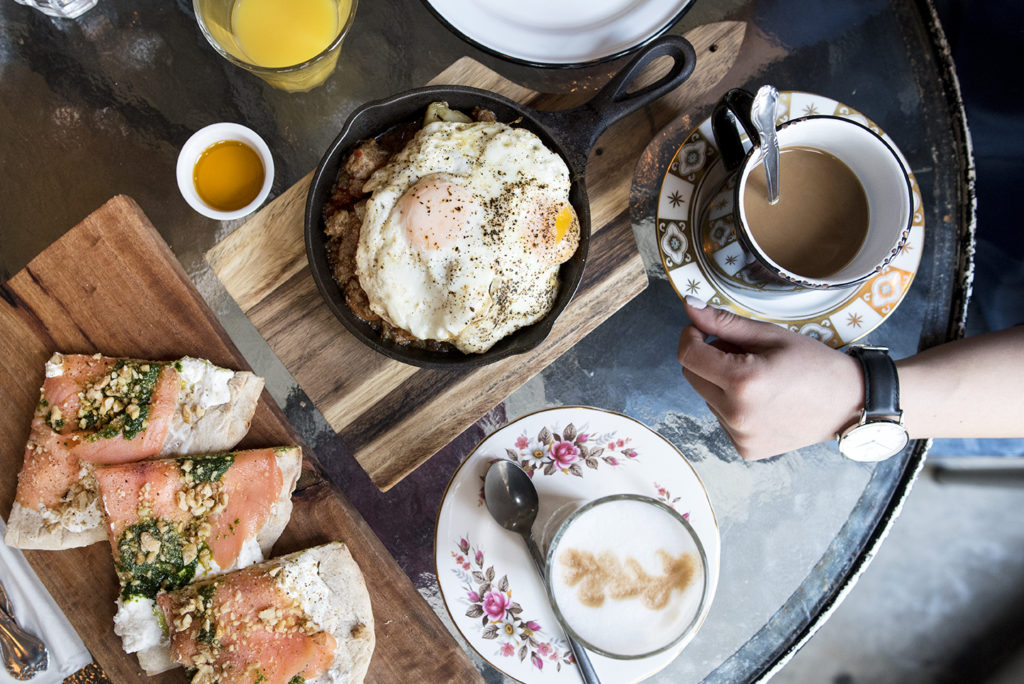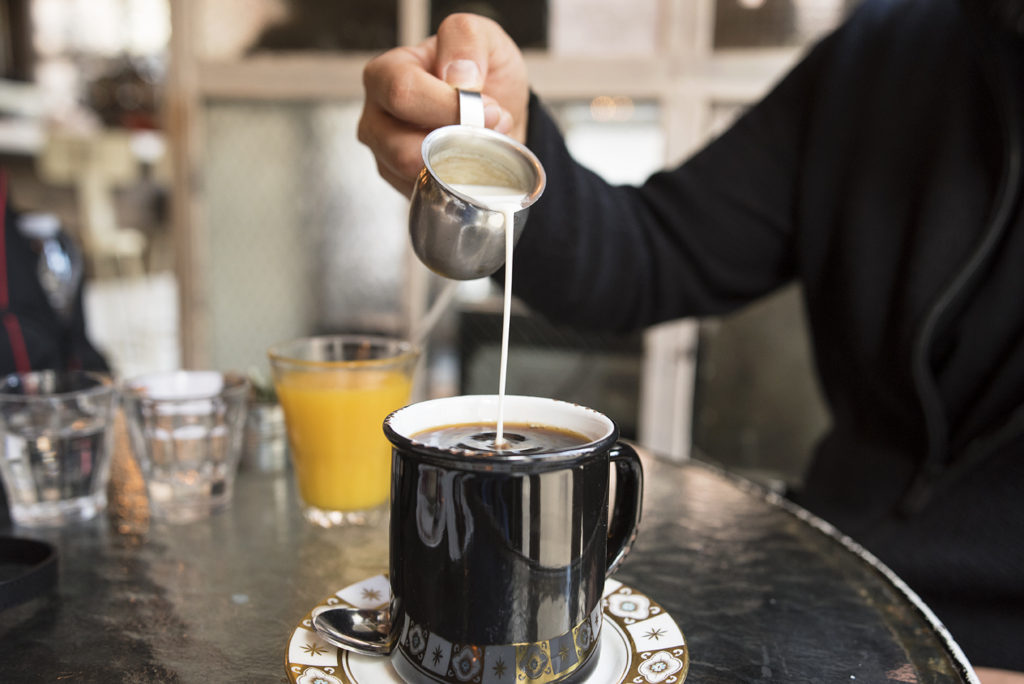 The two dishes were more than enough to keep us full and energized for several hours. We went earlier in the morning so it was pretty quiet and we were able to be seated immediately. By the time we were leaving though, the crowd started to build up.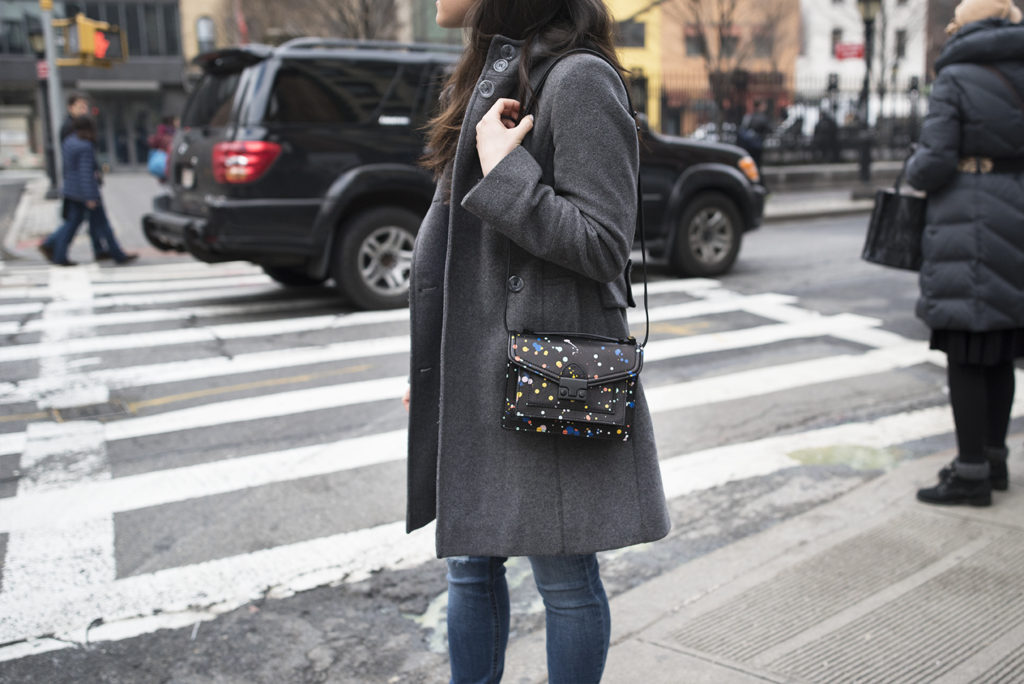 Once we finished eating we walked around Soho. Whenever I'm running errands or just exploring on the weekends I like to dress casual and comfortable. I have a couple of standard staples in my closet like the DKNY grey coat I'm wearing which pairs well with a lot! I also live for comfortable jeans. Being petite it can be so hard finding the right pair but these cropped dark wash jeans from Tobi have an amazing fit. They're just long enough that they hit my ankles and can be worn with all different shoe styles! Way better than having to do that age old cuff and fold. #Shortgirlproblems.
I'm also really obsessed with Loeffler and Randall's new paint splatter collection of bags. There's nothing better than a well constructed, well designed bag. Add a couple of artistic paint splashes to it and it has my name written all over it!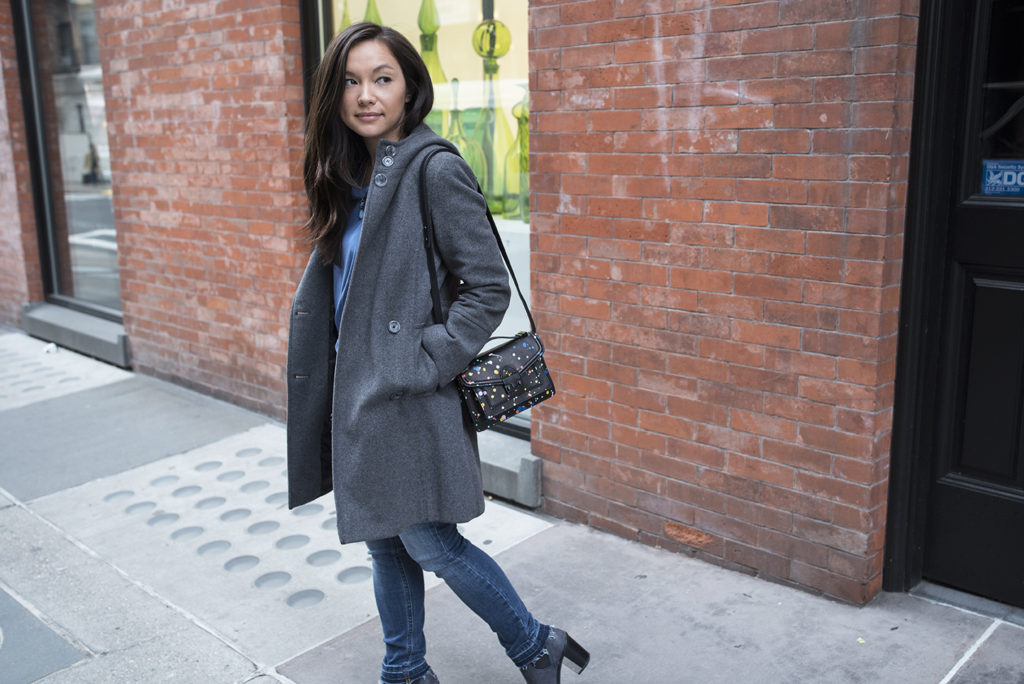 After brunch and walking around SoHo I had to trek over to JFK to finish my Global Entry application! So I've been trying to finalize my global entry application for almost a year now and I am SO happy it's finally complete. Global entry qualifies you for TSA pre-check at airports and if you travel often it can be a huge time saver.
It's becoming more and more popular so the length of time it takes to be approved has also become increasingly longer. I've had to reschedule my interview a couple of times because conflicts on my end but each time you need to reschedule, it's a 2 month wait time until you can get a new slot. Anyway, so glad that is finally wrapped up!
Now to start planning my brunch goals for this weekend ;).
xo Jus