01 Aug

Fish Restaurant in Sausalito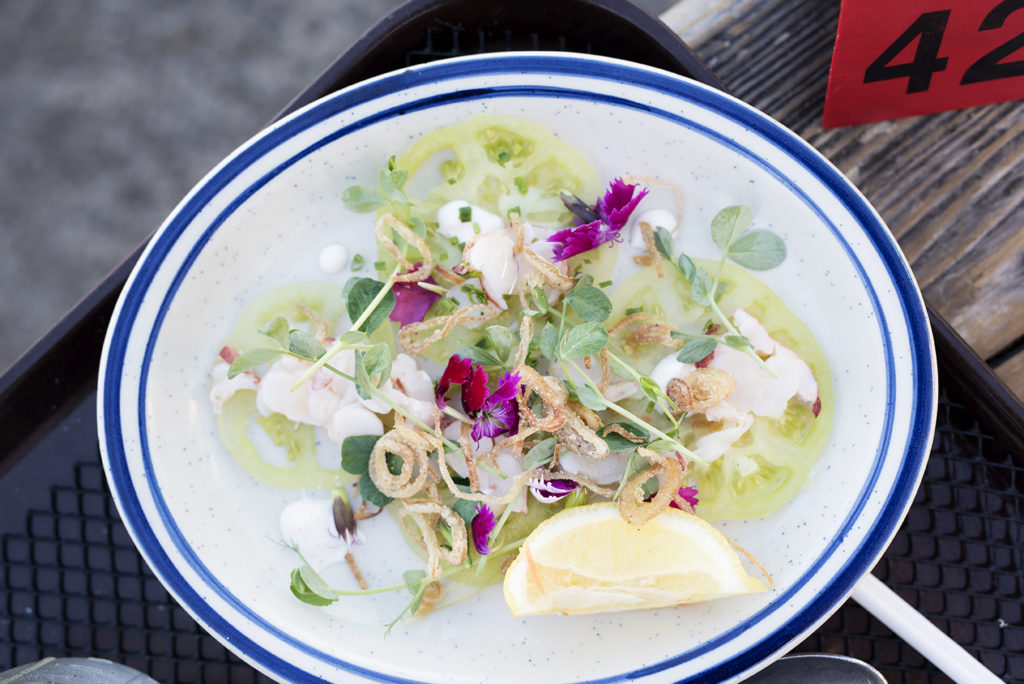 When I went to San Francisco earlier this summer, it was the first time I ventured over to Sausalito. We were up in wine country and making our way back down to the Golden Gate bridge when we decided to stop in the quaint little town. Sausalito is also home to Heath's ceramics factory which I was able to take a tour of. I'll get to that in another post shortly.
First we walked along the marina where the main strip is with shopping and restaurants. The area was a little crowded with tourists but overall the stroll along the water was relaxing and provides a nice break from the bustling city center of San Francisco. We decided to drive away from the crowded area to visit a restaurant that my friend recommended called Fish.
The atmosphere was very laid back. It was an order and seat your self type restaurant. We got there just in time because within 20 minutes the line was out the door and around the corner. They have seating both inside and outside. We went outside and sat on benches along the water. Also note, if you do try this place, it is cash only but they have an ATM inside!
We ordered a steam basket and the lobster carpaccio from their specials menu along with their clam dip. My favorite was honestly the clam dip. It was ultra creamy and served with crunchy waffles chips. The seafood was very fresh and flavorful. My only qualm is that I wish the portions were bigger.
It's a good place to stop by if you want to step away from the busy main strip in Sausalito. It also has great views of the water. However, the prices add up and we were still a little hungry after!
Do you guys have any fun recommendations for exploring Sausalito?
xo Jus