15 Aug

San Francisco: Cafe La Vie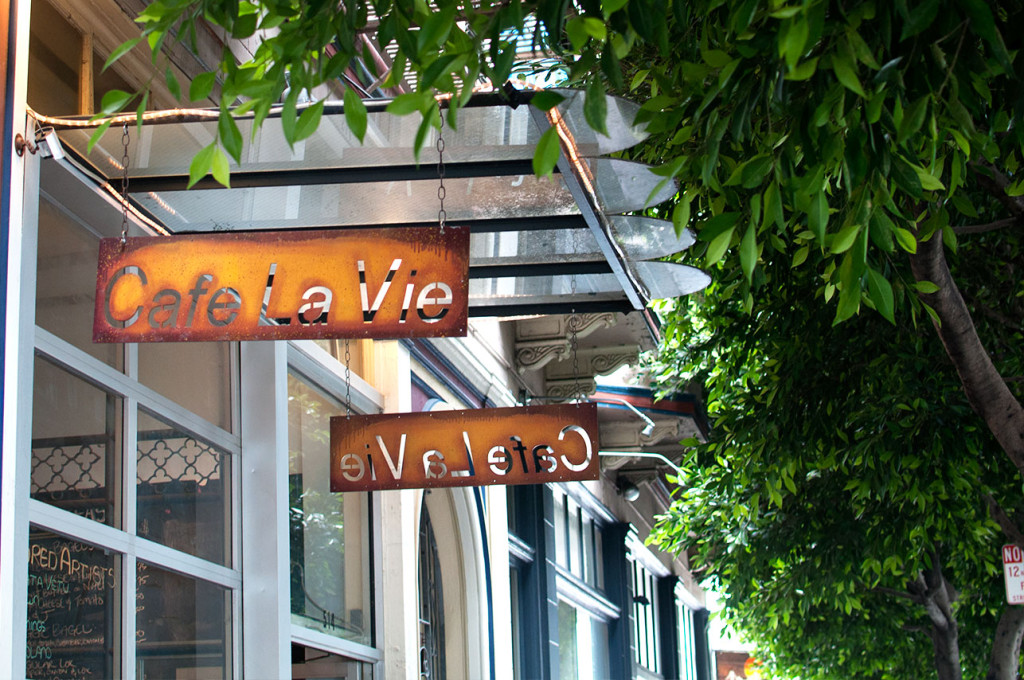 Today on the blog I wanted to share an adorable cafe I found in San Francisco. My friend and I had another long day of travels ahead of us and so we had to start the day off with a coffee. We stopped by Cafe La Vie. This little cafe is tucked away in Hayes Valley on Octavia street. They serve interesting drinks including a sea salt latte. I decided to go for a hazelnut latte and an almond croissant.
Anything sweet that involves almond is always a winner with me. I first discovered my love for almond when I made these rainbow cookies for new years eve. You never realize how flavorful almonds really can be until you bake with them.
The cafe itself was quaint and I believe animal friendly since they had a treat jar filled with goodies for your pup! It's a great place to start your day or even for a stop in the afternoon as the surrounding area is filled with shops and other great things to explore.