14 Dec

Love List 12/14/16: Homemade Holiday Gifts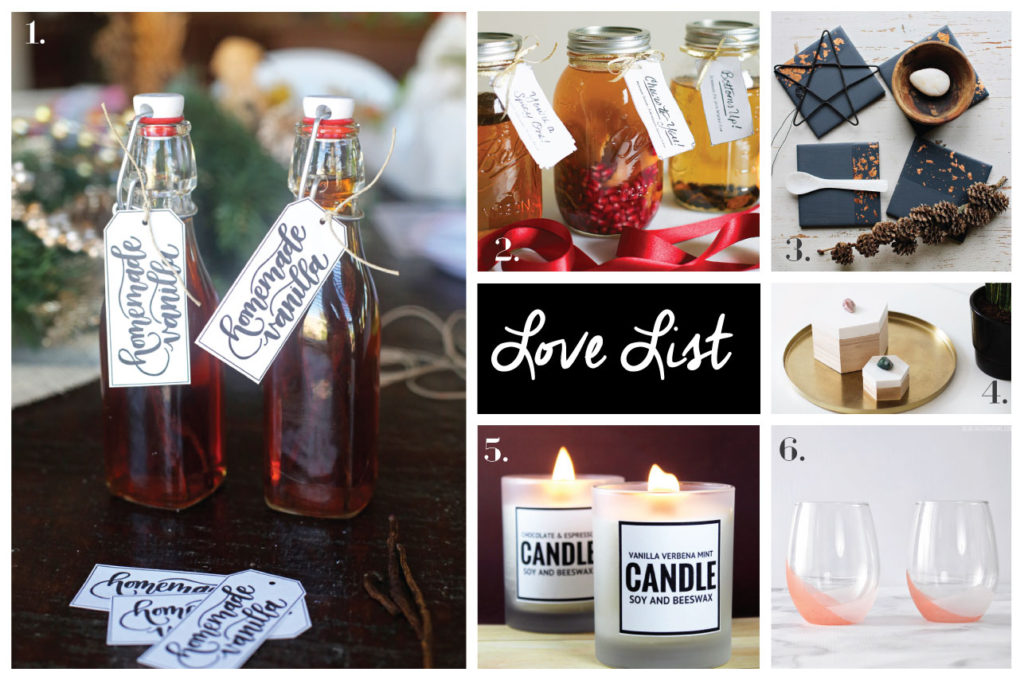 So you're down to the last few days before the big gift exchange and you've managed to cross everyone off your list except that uber trendy friends that literally has everything. Don't despair! This week I rounded up a group of adorable homemade houseware gifts that aren't too difficult and are sure to bring a smile to your friend's face!
1. Homemade Vanilla, Everyday Reading
2. Infused Liquor Combinations, Jojotastic
3. Copper Leaf Coasters, Wonderwood
4. Gem Pull Box, The Lovely Drawer
5. Scented Soy and Beeswax Candles, Soap Deli News
6. Color Block Frosted Tumblers, Vicky Barone
What are your favorite homemade gift ideas?
xo Jus