12 Aug

San Francisco: Hiking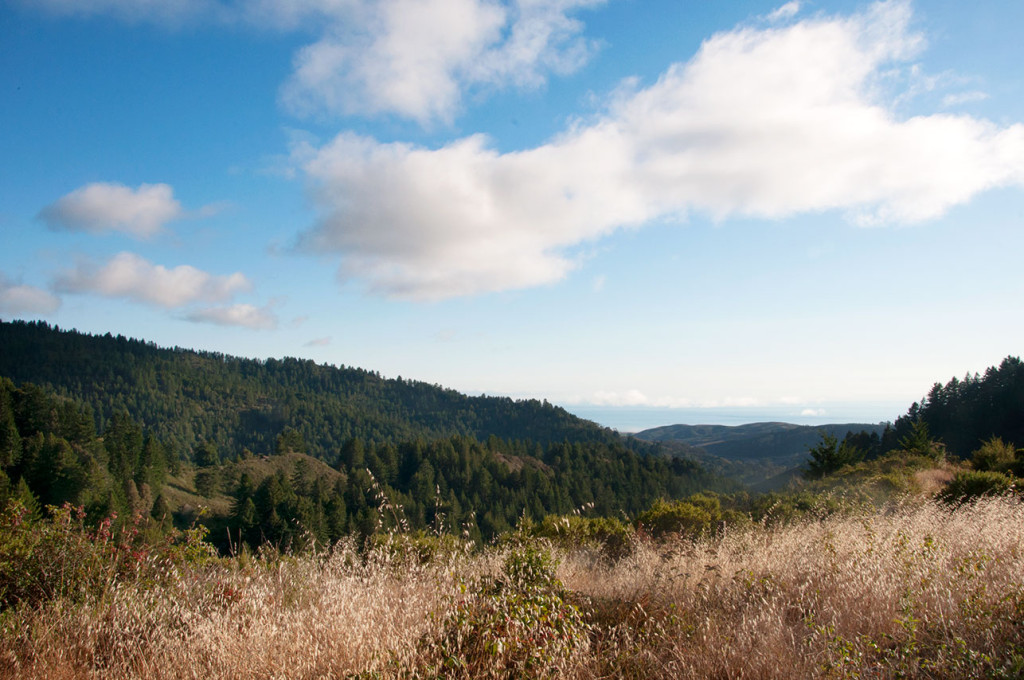 Yesterday on the blog I mentioned how important it is to take some time to yourself and enjoy life. Our minds are constantly racing at a million miles a minute and to avoid burning out it's important that sometimes you shut it off, you stop looking at your digital screens and you just enjoy your surroundings.
After my stay at the Marriott Marquis, I had to head over to our company HQ (I work full time for a marketing firm). I ended up staying in a hotel near the airport in Burlingame. One of my coworkers had rented a car for the week and for a fun team bonding activity we decided to all hop in and drive out to the mountains for a little hiking adventure.
When we first started off on the trail, everything was downhill so everything seemed great. What we didn't take into consideration was how tiring it would be on the way back when everything was all uphill. In total, we ended up hiking about 2.5 miles. The view was absolutely breathtaking. I grew up with weekend camping trips  (as you can tell from my s'mores bar post and camping post). From all of the camping, I would say I've been decently exposed to the outdoors and have traveled on scenic excursions before. However, once we reached high ground on one of the mountains and had a clear view, it was absolutely breathtaking. At one point we were able to see past the mountains straight to the water.
Since we went after the workday finished up, we made it just in time for the setting sun. The glistening sun made the view just that much better. I know not everyone is an outdoorsy person but if you are and find yourself in the San Francisco area, I would highly recommend taking an hour or so to explore the trails. Not to mention the photo ops are amazing, just take a look below!