01 Jul

Sesame, Mango Sticky Rice, and Ube Ice Cream at Garden Creamery in San Francisco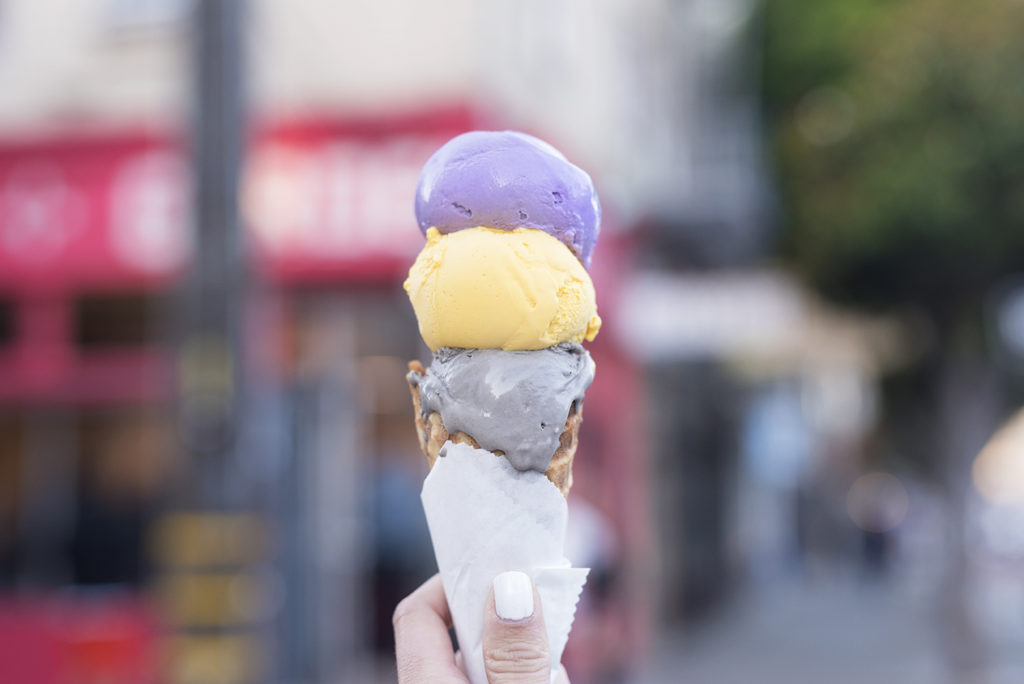 One thing San Francisco has an abundance of would be artisanal ice cream shops. As much as I would have loved to try all of the amazing ice cream places in SF, I had to narrow it down and only pick a few. Every time I go to SF, I'm able to try a completely different ice cream shop and yet my dream list still continues to grow instead of shrink. There's something about an icy cold treat with unique flavors that drives SF to open up new shops on the daily.
To kick off National Ice Cream month, I thought I'd talk about an ice cream shop I visited on my most recent trip to SF. I went to a quaint little place in the heart of the Mission called Garden Creamery. I was first drawn to the place because I noticed they serve their ice cream in special churro cones. When I got there however, I found out that the churro cone only makes an appearance on the weekend and was not available when I arrived. I was slightly disappointed that I ended up with a traditional waffle cone but, to be honest, the ice cream flavors made up for it .
For my flavor choices, I went with Ube (top), mango sticky rice (middle), and sesame (bottom). This was my first time trying sesame ice cream and it was my favorite of the three. The ice cream was richly creamy and the flavors blended really well together. Overall, I was pretty happy with my choice.
Have you tried Garden Creamery? What is your favorite flavor?
xo Jus