28 Jul

Sunsets, Bonfires & S'mores: A Trip to Maine Well Spent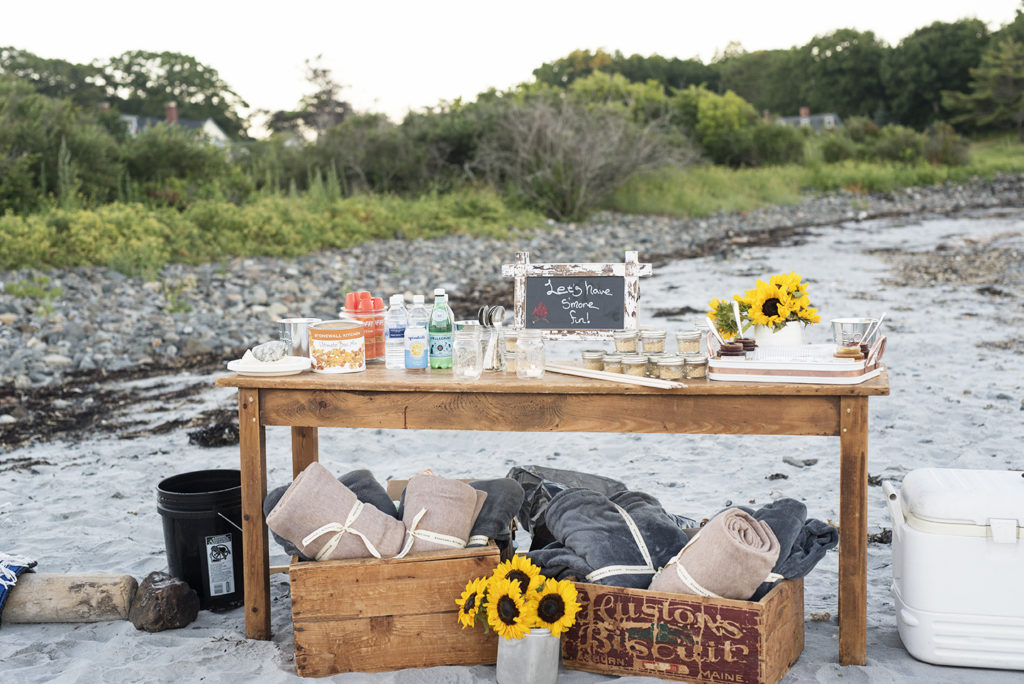 Last week I had an amazing opportunity to explore York, Maine all thanks to Stonewall Kitchen. Maine is the place they call home and is where it all began. I've partnered up with Stonewall in the past as you might recall from my lemon cake donut and summer time snacks posts.
Actually, you may even recall the time I snapped a photo of their red pepper jam wayyyyy back when I posted about a small boutique that I grew up next to in my hometown called Reynold's Garden Shop. My best friend used to work at the flower shop and sometimes they would put out samples of Stonewall Kitchen's jams. That was my first encounter with Stonewall's products and honestly, it was love at first bite. Needless to say, I grew up with Stonewall in the pantry and continue to use their products regularly so to have the opportunity to finally meet the team in person and learn about how it all began was really special.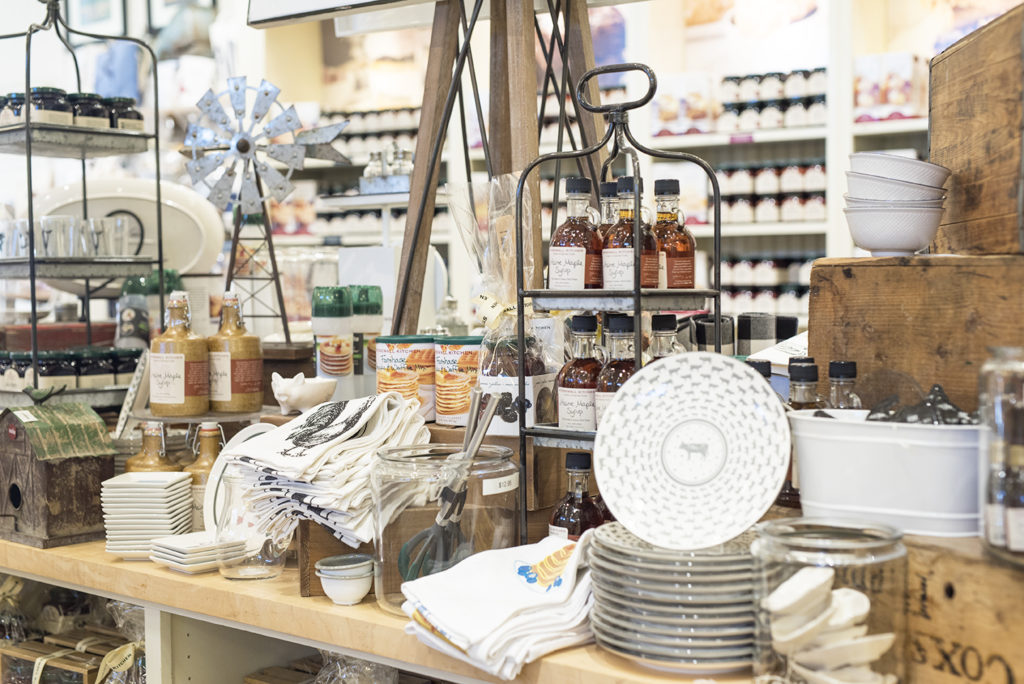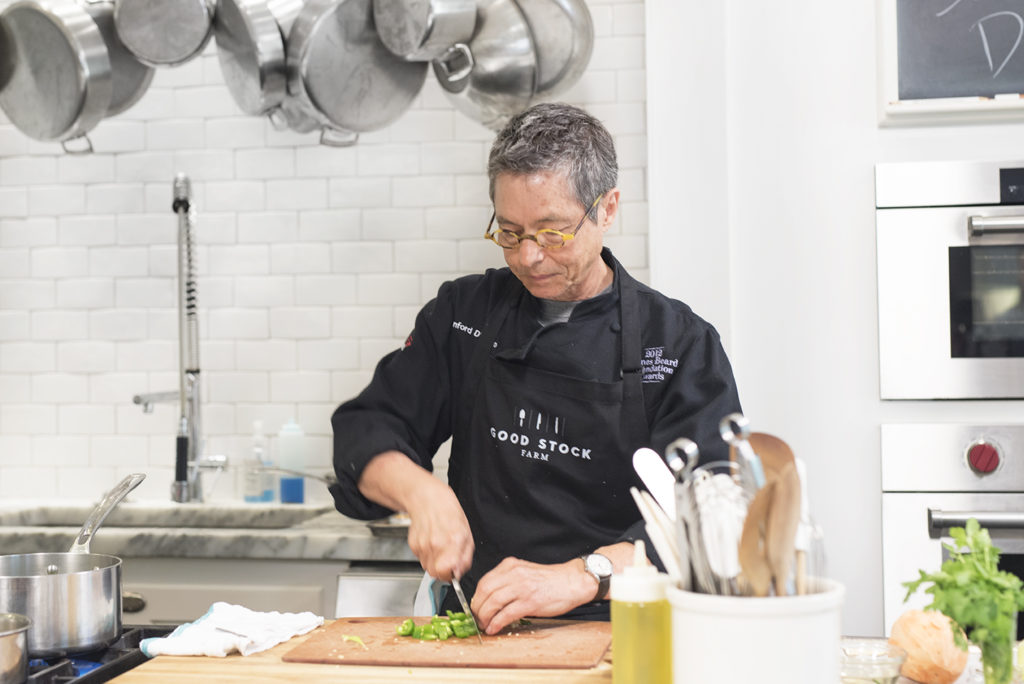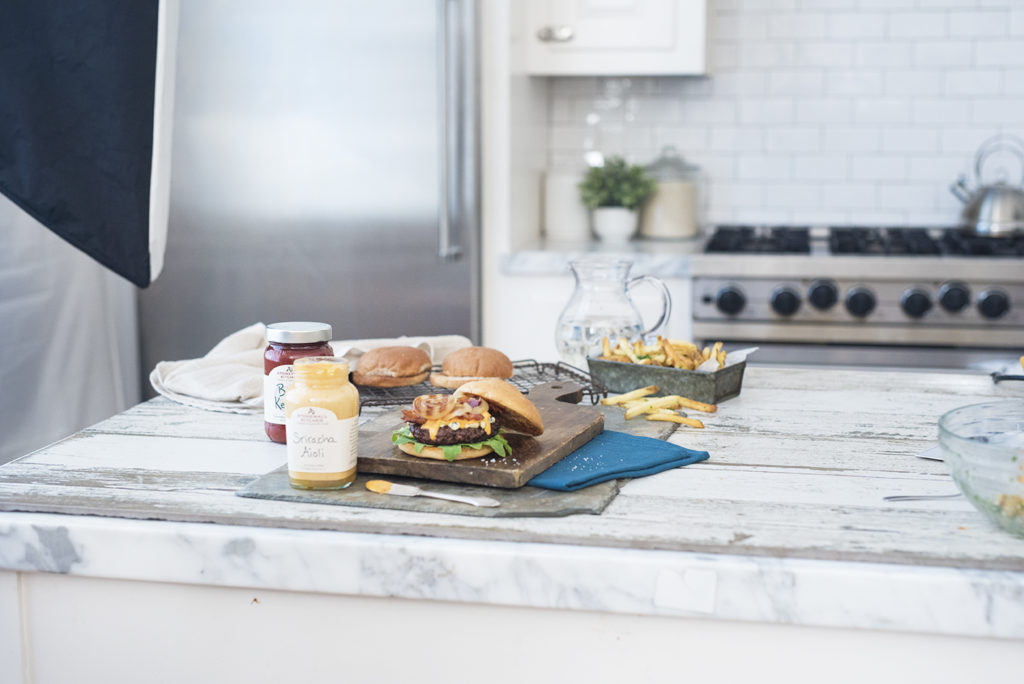 The company was started by two ordinary guys (Jim and Jon) just growing things in their own garden and making their jams to sell at farmer's markets. Over the years, they grew their small operation into a giant company. The story was really inspiring and motivating because it truly shows you that, if you have the right passion for something and you're willing to put in the effort, you CAN build something from scratch.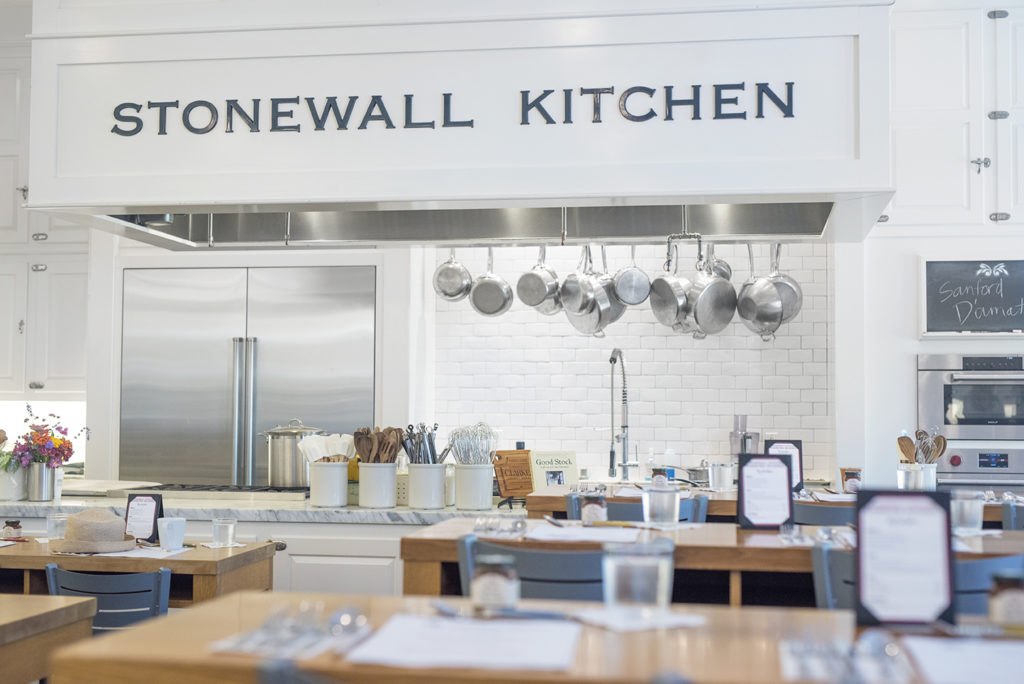 During the trip, not only did I get to learn more about Stonewall and tour their facility, I met a great group of new friends with similar passions! Featured in the photos below you'll find Lexi (Lexi's Clean Kitchen), Brittany (Eating Bird Food), Amanda (Striped Spatula), Liz (Floating Kitchen), Alanna (Eats Real Food), Christiann, and our wonderful host Margaux!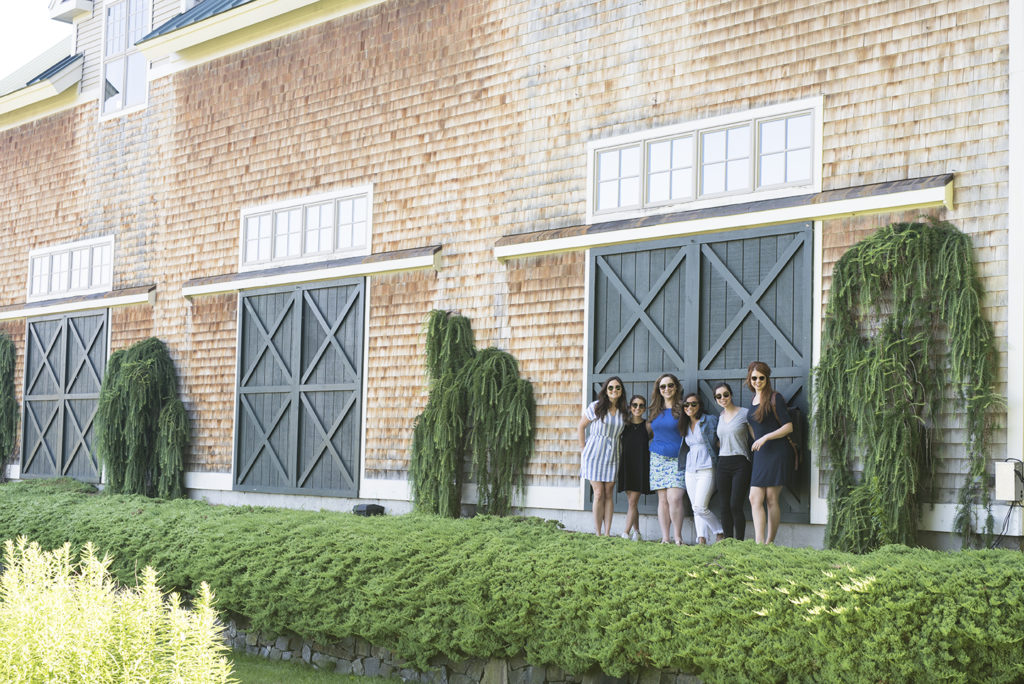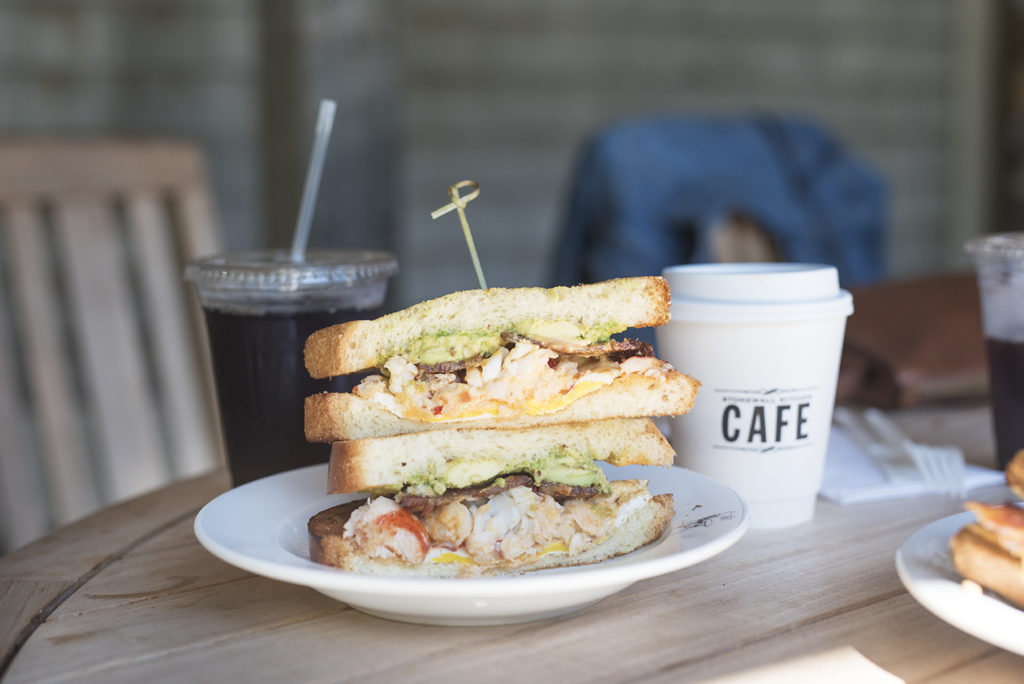 Margaux was a wonderful host and an excellent tour guide. This was my first trip EVER to Maine and she really helped show us all of the great local spots. We stayed at the beautiful York Harbor Inn which I would definitely recommend if you are visiting the area. It isn't too far from the beach and is close to cute shops and restaurants. The room I stayed in was also very spacious and had not one but TWO fireplaces! It had a very "homey" feel.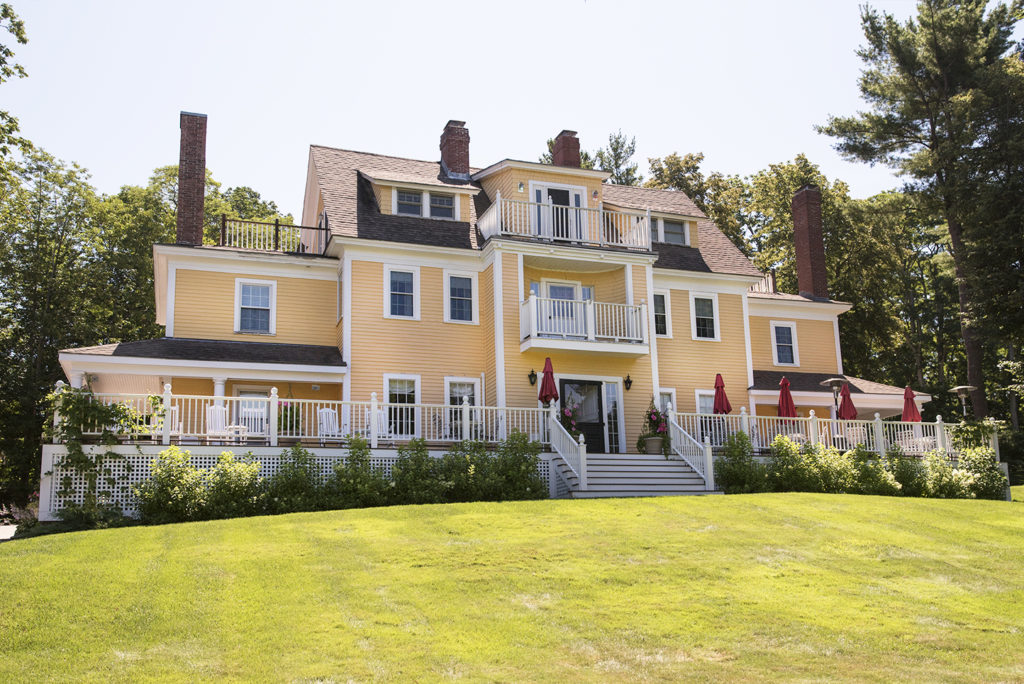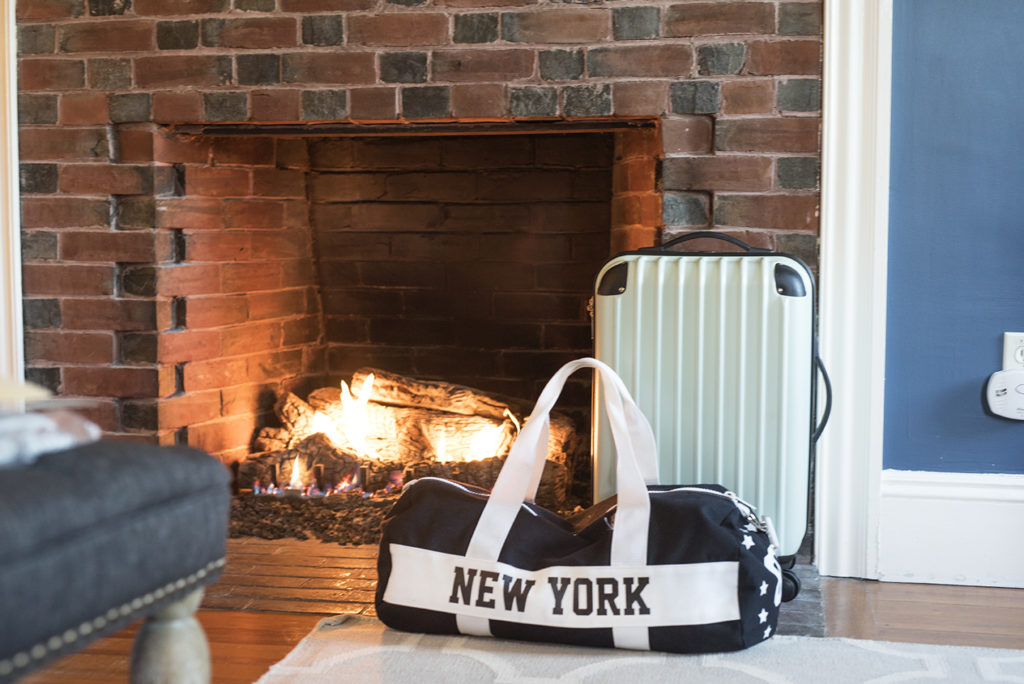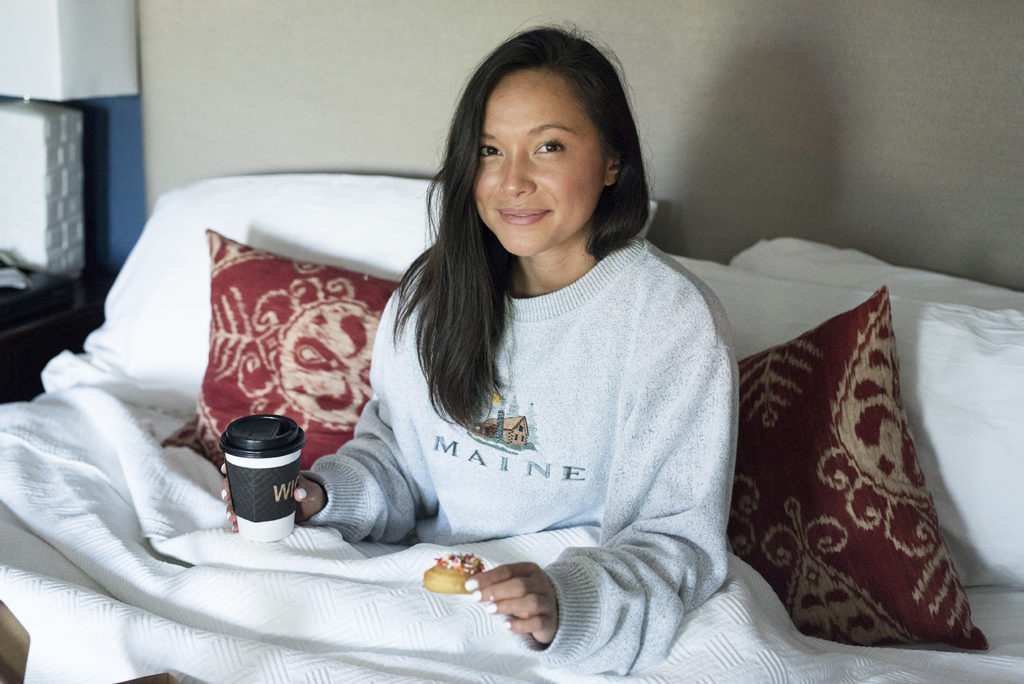 Sami also came along with me on the trip since we were visiting friends and family in NY just before. On the last day, we decided to wake up super early to catch the sunrise (talking 4:30 am early)! The sunrise was absolutely beautiful. I'm used to sunrises in NYC which, don't get me wrong, are stunning in their own way. But feeling like you are standing right on the edge with the water smack dab in front of you with no building or anything obstructing your view is just something I've never experienced before. It was so calming and mesmerizing to watch.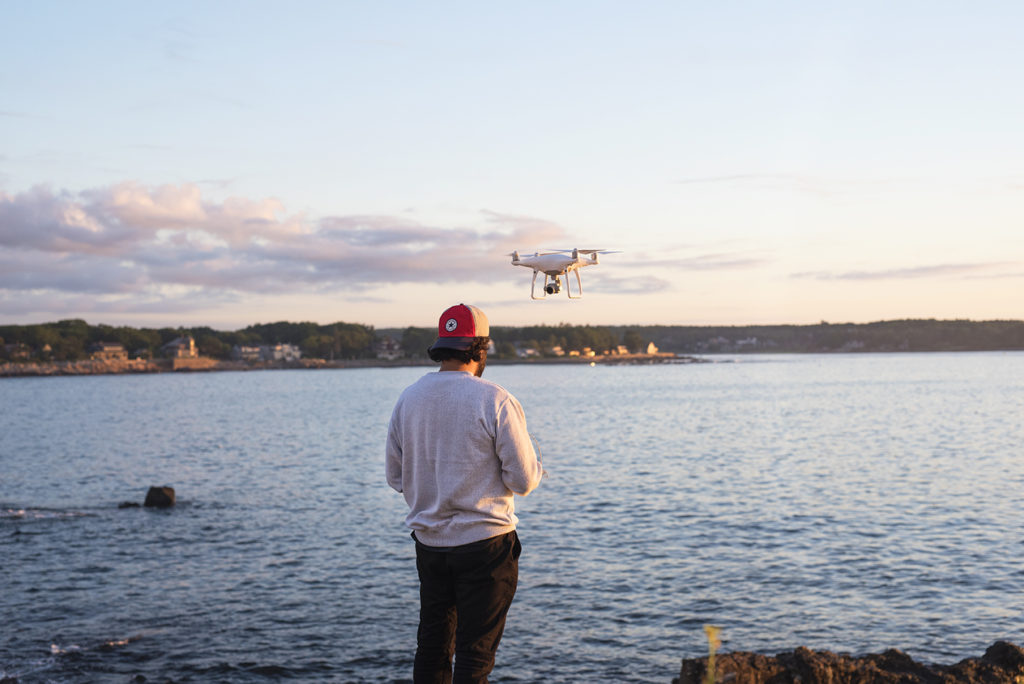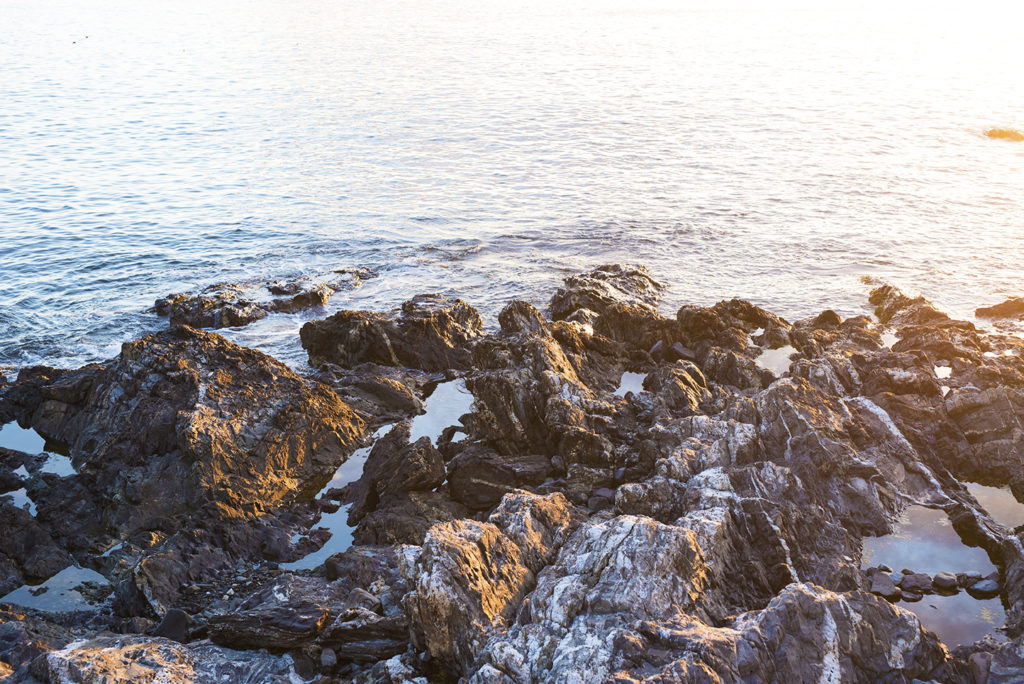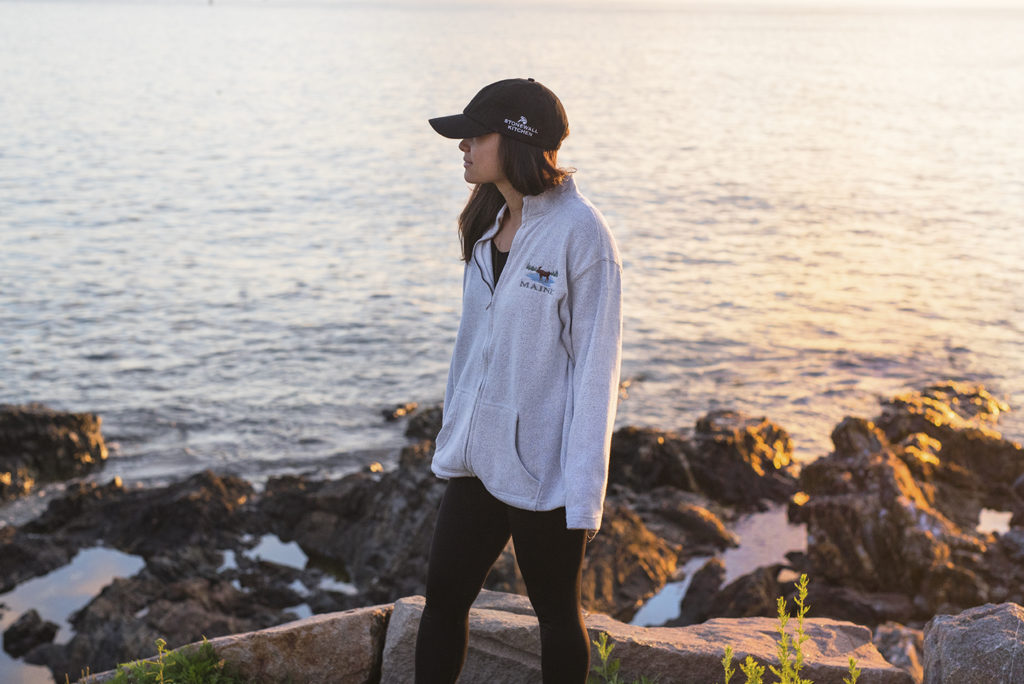 Also on the trip we visited The Goldenrod which has the most delicious taffy. It was also right next door to a pretty cool, old school arcade that sits right on the beach. And also went to see the Nubble Lighthouse! On the last night of our trip, the Stonewall team put together the most adorable beach bonfire you could ever imagine. They set it up at Seapoint Beach which not only allows bonfires but is also a pet friendly beach, how cool! If I lived in Maine, I could definitely picture myself heading to Seapoint regularly on the weekends to relax and unwind.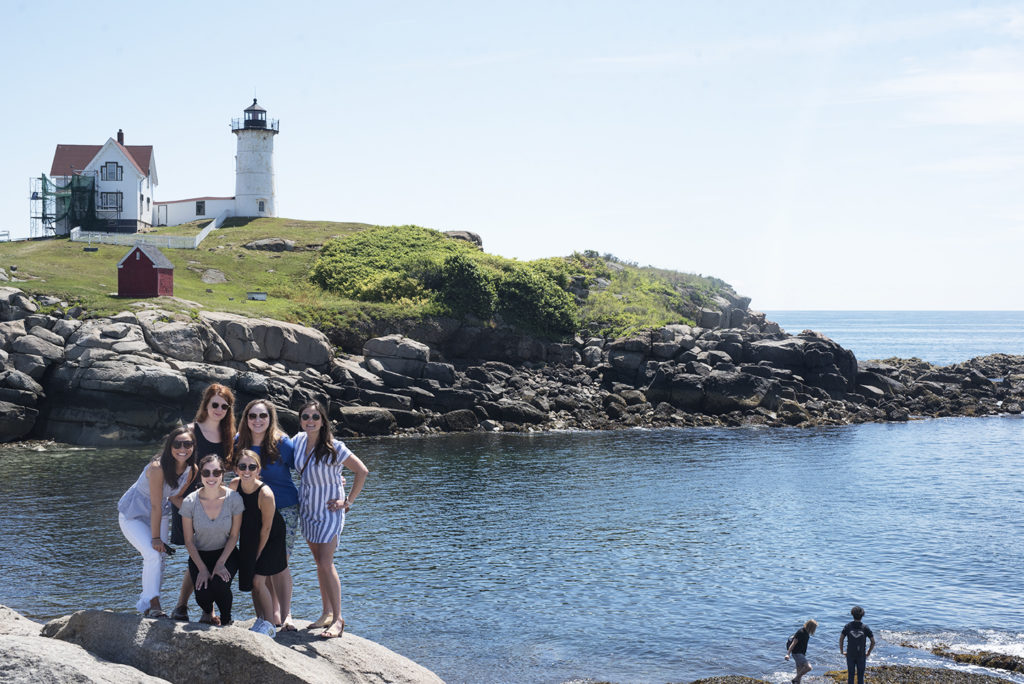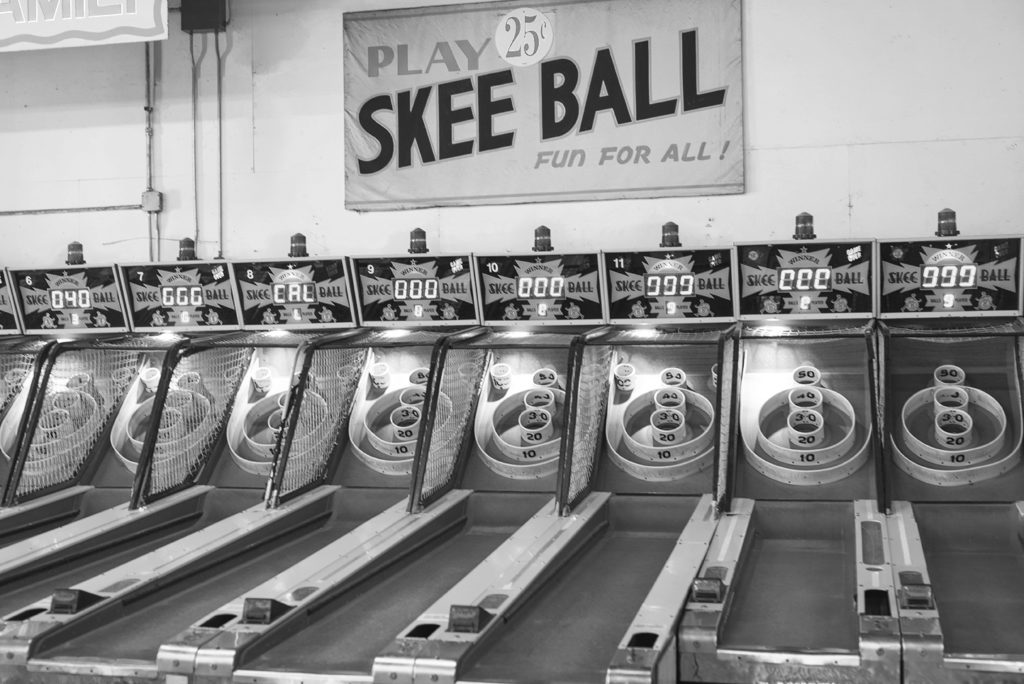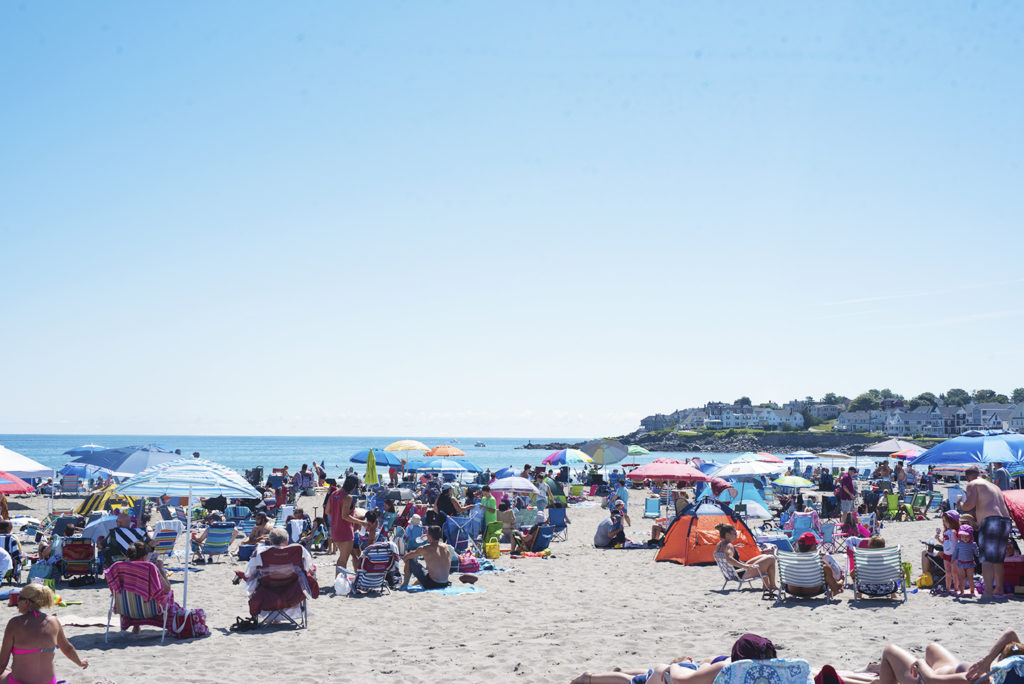 At the bonfire, there was giant jenga, lots of snacks, and of course s'mores jars! We had the SOFTEST, pillow-like, homemade marshmallows. I had to ask them for the recipe and they were so kind to share it :). Scroll on down to the bottom of the post for the recipe!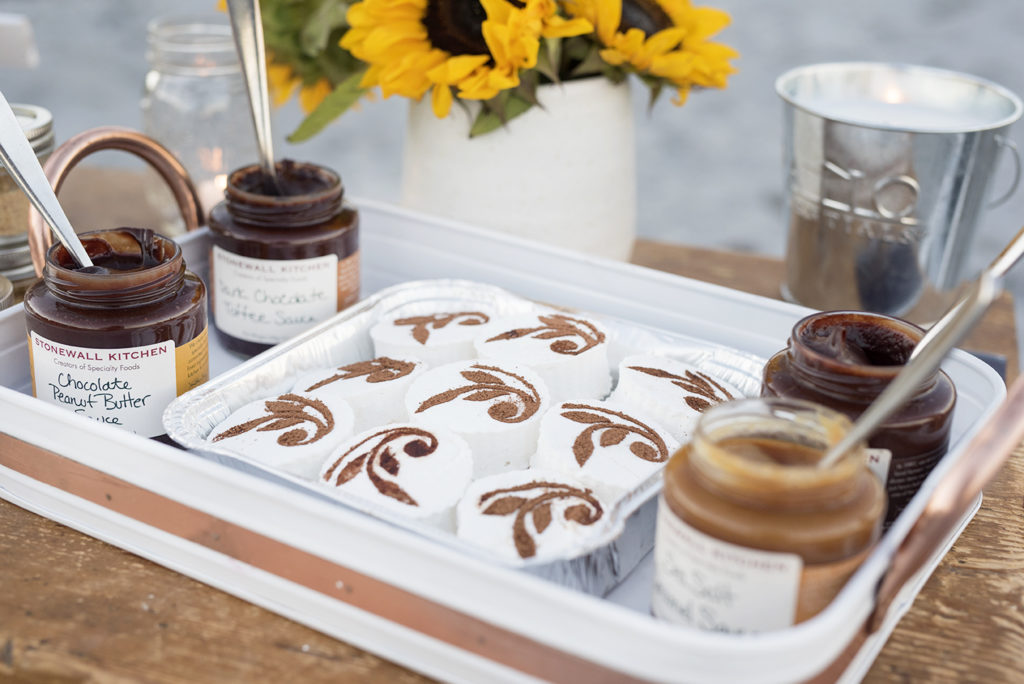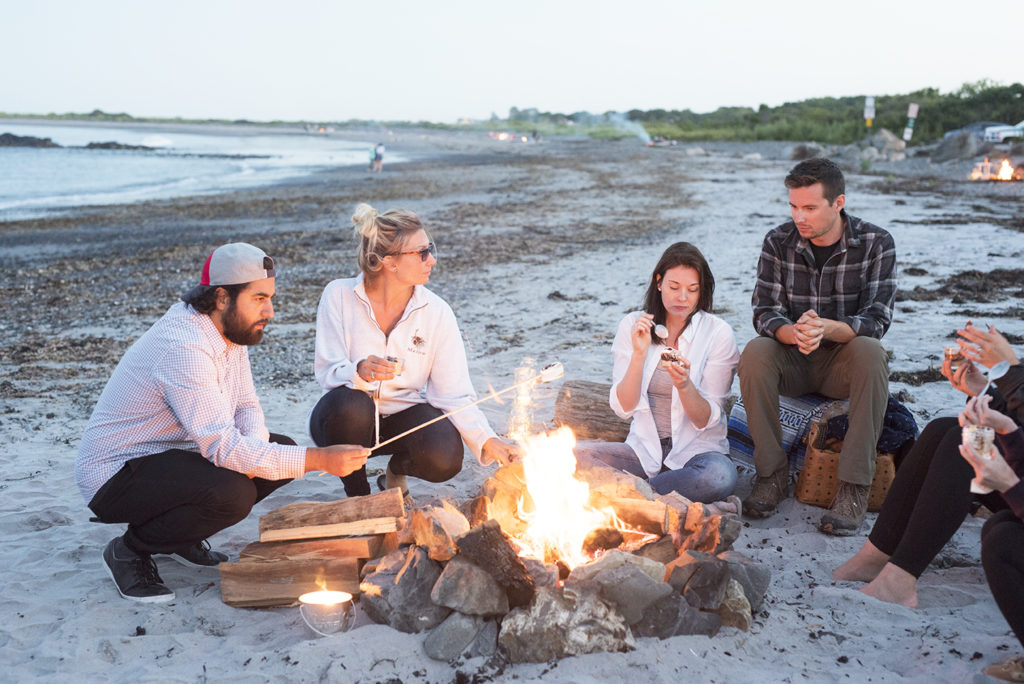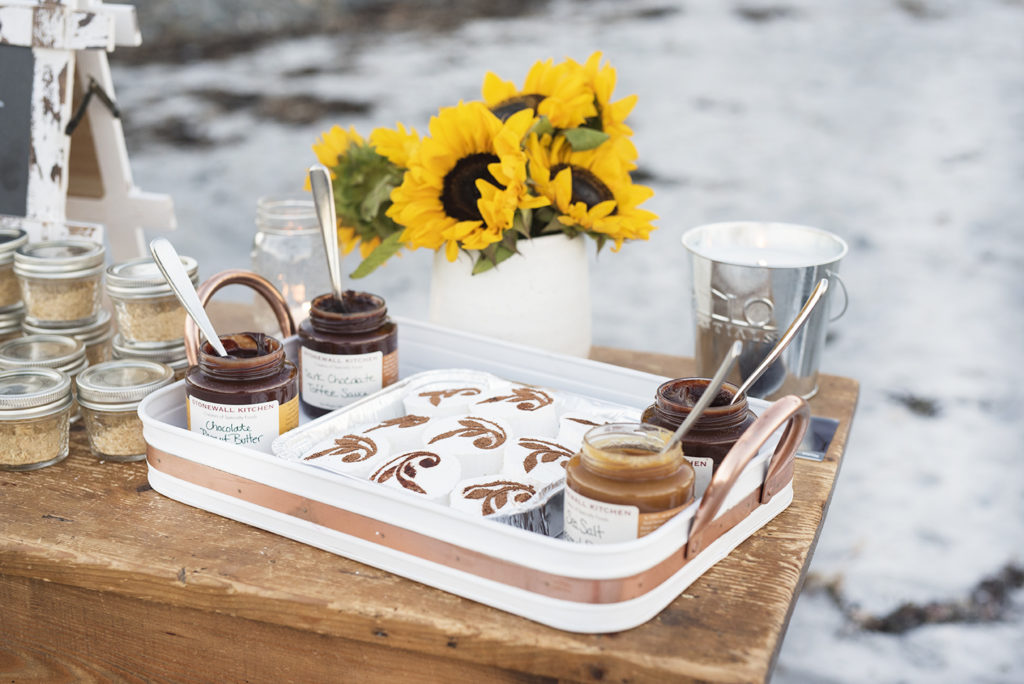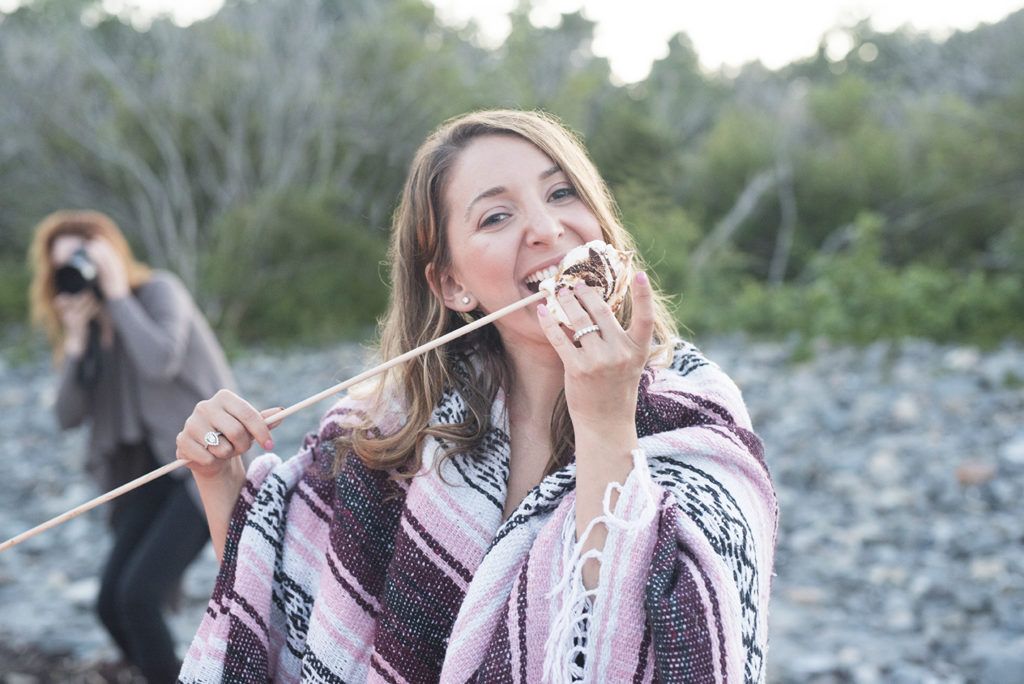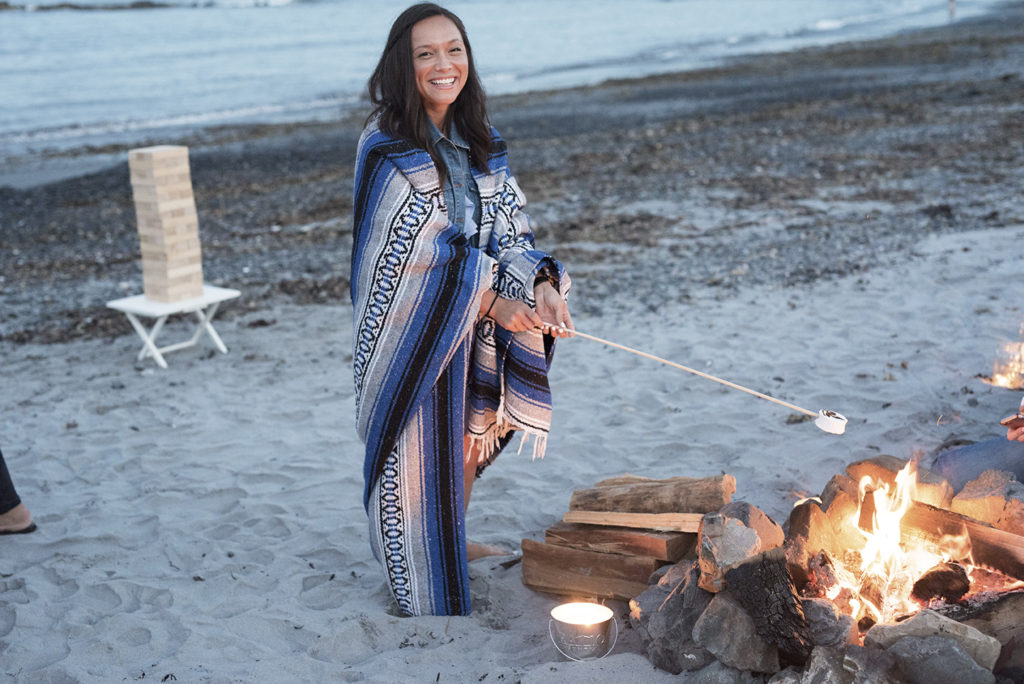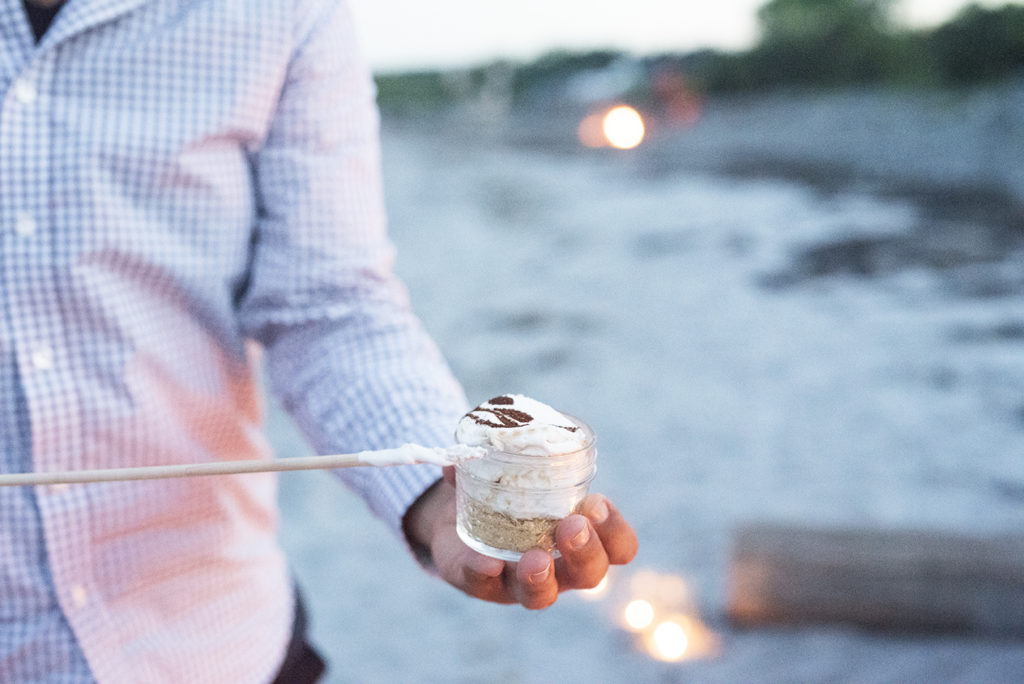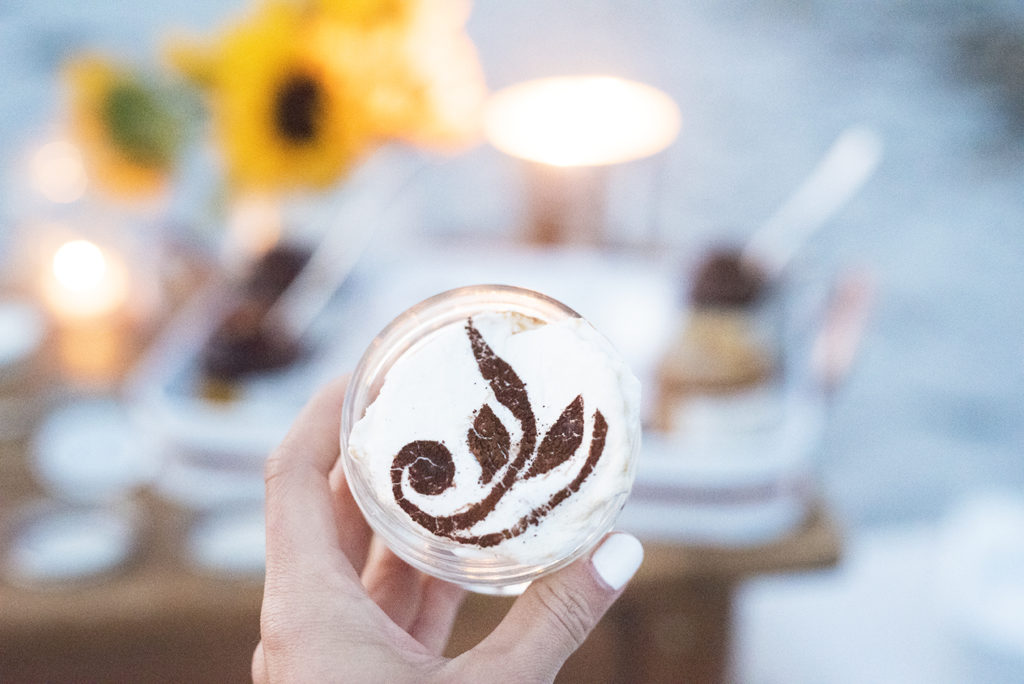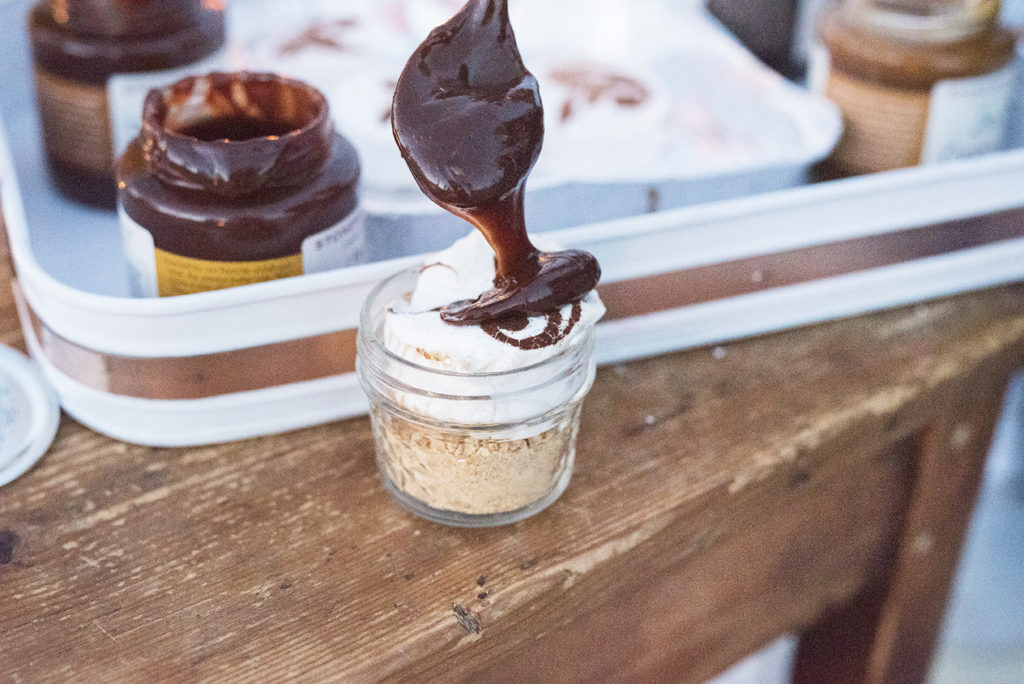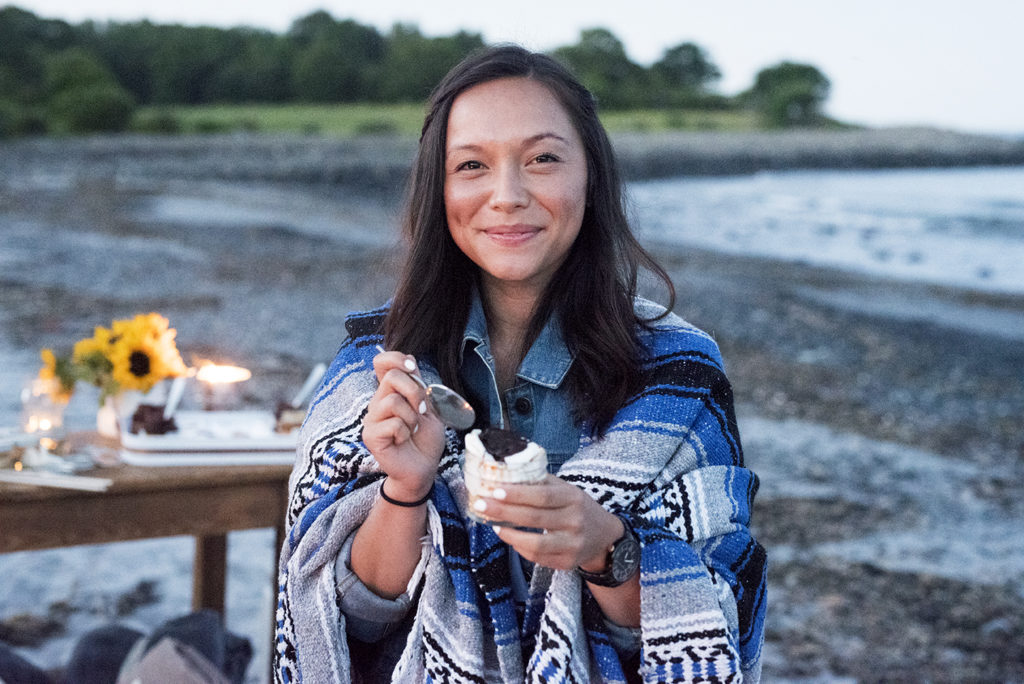 We had a couple of other great places that we stopped at during the trip but I'll try and post about those soon, I feel like I already have so many photos in this one – I don't want to go overboard!
So the verdict on Maine? I absolutely love it. My first trip there was an experience I'll never forget and I recommend taking a trip there if you really are looking to unwind and relax. It was one of the most calming trips I have ever been on!
Have you been to Maine? What are you favorite Maine spots to visit?
xo Jus
*Trip sponsored by Stonewall Kitchen. All opinions are my own 🙂 
Stonewall Kitchen's Homemade Marshmallows
By Justine Published: July 28, 2018
Yield:

12-15 marshmallows
Last week I had an amazing opportunity to explore York, Maine all thanks to Stonewall Kitchen. Maine is the place they call home and …
Ingredients
Instructions
Place the gelatin into the bowl of an electric mixer along with 1/2 cup of the cold water. Mix briefly with the whisk attachment until combined and let sit.

In a small saucepan over medium high heat, whisk together the remaining 1/2 cup water, granulated sugar, corn syrup and salt. Bring to a simmer, cover and allow to boil for 3 to 4 minutes. Uncover, clip a candy thermometer onto the side of the pan. Continue to cook until the mixture reaches 240 degrees F and remove from the heat.

Turn the mixer on low speed and, while running, slowly pour the sugar syrup down the side of the bowl into the gelatin mixture. Once you have added all of the syrup, increase the speed to high. Continue to whip until the mixture becomes very thick, about 15 minutes. Add the vanilla during the last minute of whipping.

While the mixture is being whipped, combine the confectioners' sugar and cornstarch in a small bowl. Lightly spray a 13 by 9-inch sheet pan with cooking spray. Add the sugar and cornstarch mixture and move the pan around to completely coat the bottom and sides. Return the remaining mixture to the bowl for later use.

When ready, pour the mixture into the prepared pan and spread evenly. Dust the top with enough of the remaining sugar and cornstarch mixture to lightly cover and save the remaining in a small bowl. Allow the marshmallows to sit uncovered overnight.

Turn the marshmallows out onto a cutting board and use your desired cookie cutter dusted in the confectioners' sugar mixture. Once cut, lightly roll the sides of each marshmallow in the remaining mixture.

WordPress Recipe Plugin by ReciPress