29 Nov

Thanksgiving in Brooklyn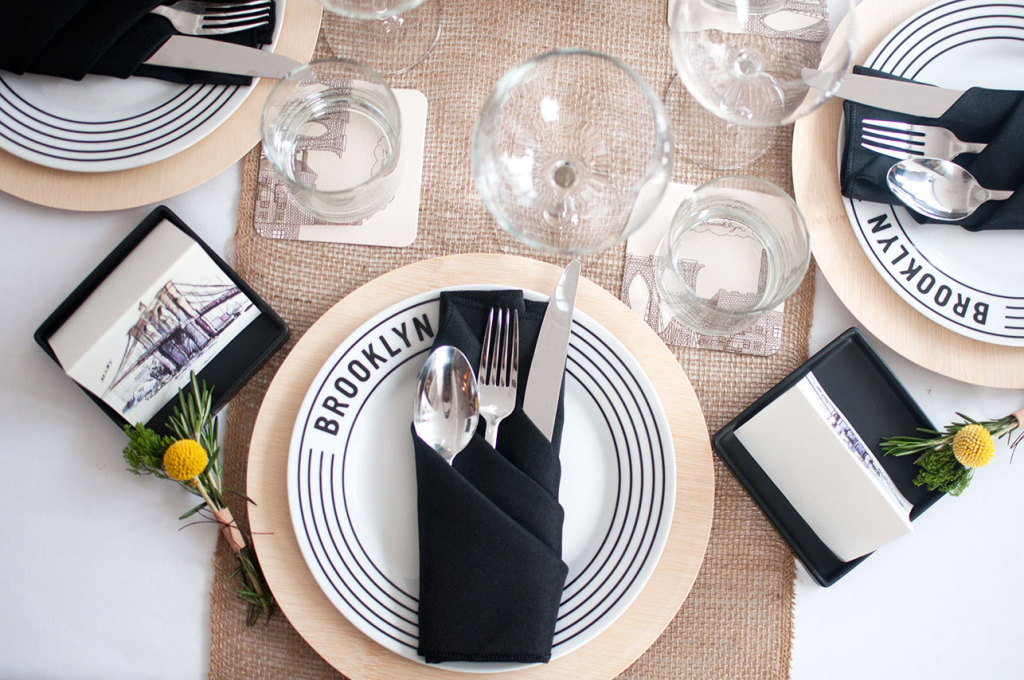 Over the years, Thanksgiving has really grown to become one of my favorite holidays. This year was even extra special because just a few days prior (November 25th) marked the two year anniversary for Pretty in Pistachio! It was completely coincidental that I decided to start the blog around this time of year. However, I find it very fitting that the anniversary is so near to a holiday that celebrates the joy of getting together with family and friends around a table full of delicious food.
This year we celebrated in Brooklyn at Nick and Mary's apartment. Mary went above and beyond on setting up the decor, everything came out absolutely beautiful. The Brooklyn plates from West Elm were so fitting and probably my favorite part of the table. As for the food, everyone in the family pitched in and helped cook. I contributed squash on toast and an array of desserts. Ever since interviewing Dan Kluger from ABC Kitchen and tasting the squash on toast from their brunch menu, I've been obsessed. For dessert, I made a bourbon apple pie, my favorite pistachio truffles from the Yellow Table, and also tried out a recipe for an absolutely decadent peanut butter cream pie.
There really is so much to be thankful for. I am so close with my family and we make time to see each other as often as we can but with my brother on tour it's been hard to get everyone all together at the same time. Being able to celebrate this year at Nick and Mary's new apartment with all of the family really made it a special day.
I am also so happy to be celebrating two years with the blog. I am grateful to be able to call New York my home because without all of the amazing opportunities I've come across in this city I don't know that the blog would be what it is today. Most importantly, I am so grateful to be able to interact with all of you. Whether it's here on the blog, on Instagram, Twitter, or out in the city I am incredibly happy that I have been able to meet an amazing group of talented and curious people.
Two years ago starting the blog felt like an overwhelming project with no idea of where it would go. Today, I couldn't imagine my life without it. I hope that I can continue to inspire everyone to add a little bit of creativity to each and every day and to find joy in life's little details.
Hope everyone's Thanksgiving was amazing and full of love! Xo Jus