18 Jun

Chelsea Market: Mok Bar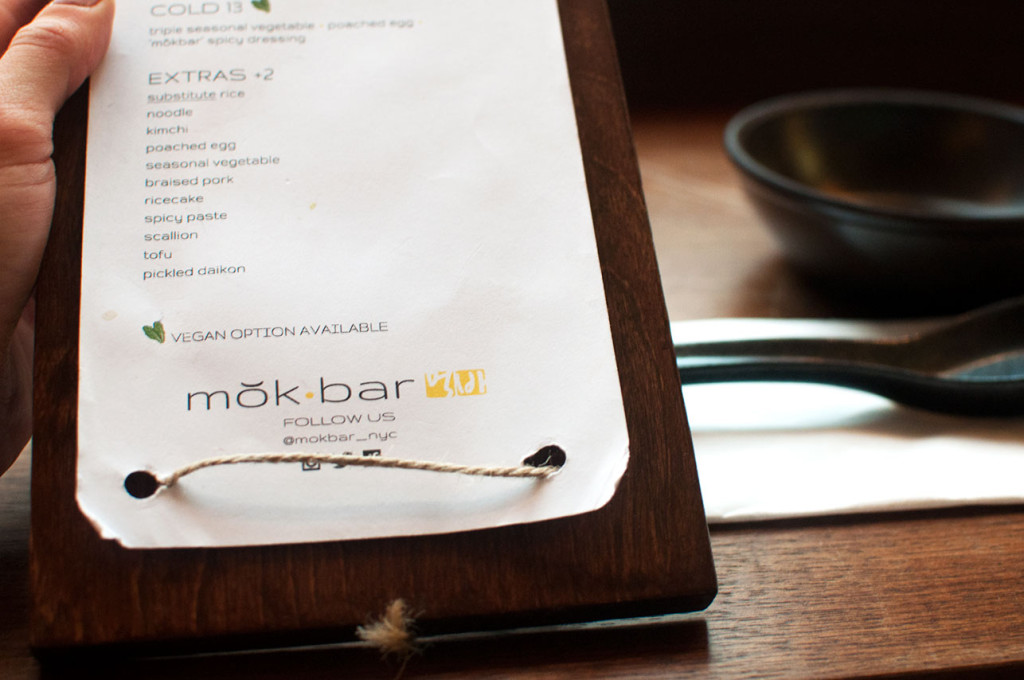 Last month, I had the pleasure of interviewing Chef Esther Choi of the recently opened Mok Bar in Chelsea market. With a competitive spirit and a hardworking attitude, Chef Esther is the type of person that will do whatever it takes to get things done. You can read the full article about her journey to restaurant ownership on Jones and B.
As for the food at Mok Bar, I do have to say I've never been a fan of Asian cuisine but after eating here my mind has definitely changed. When creating a dish, Chef Esther takes all of the senses into account by thinking about everything from the color to the texture to the flavor of the dish. In regards to color, Chef Esther points out that Korean dishes will typically have 5 colors. This principle helped to inspire the restaurant's playful and delicious rainbow rice dish.
Another important thing to note about the menu, nothing contains MSG. MSG is an extremely popular ingredient in Asian cuisine but Chef Esther has made a very intentional decision not to include this ingredient in any of the dishes she makes. To her, clean eating is extremely important. Her main point of inspiration is her grandma and when she thinks about her grandma's cooking, MSG is not a part of it.
After trying a handful of the dishes on the menu, it's safe to say that the food here can get addicting. You can find a full breakdown of their menu on the Mok Bar site. If you ever find yourself wandering around Chelsea Market, this place is definitely worth a visit.