20 Jan

Sablée Cookies with Stonewall Kitchen's Raspberry Peach Champagne Jam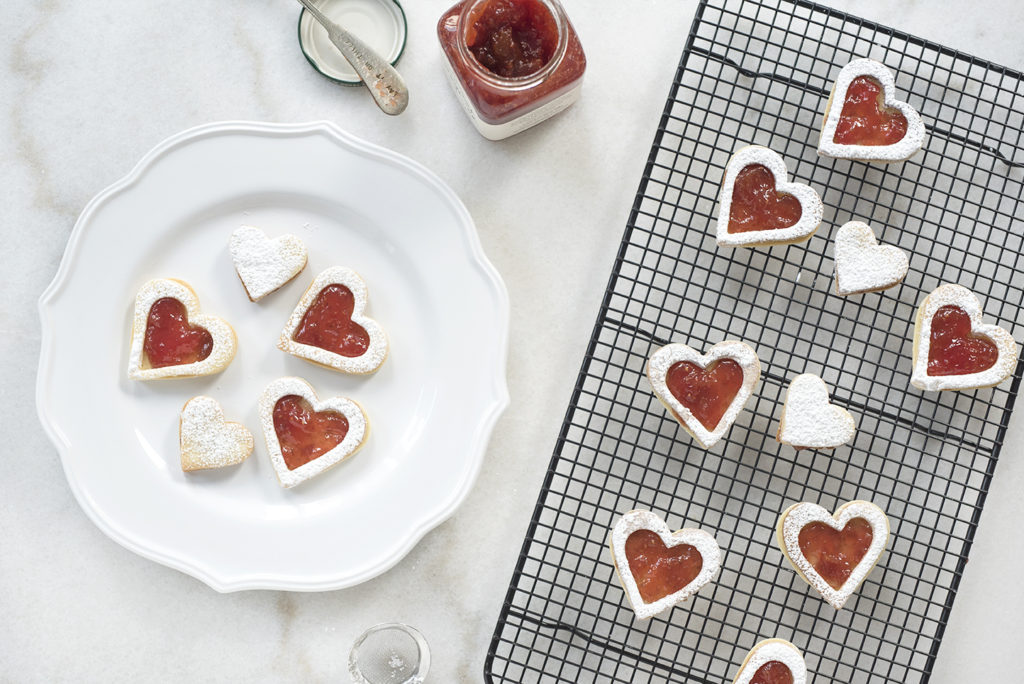 One of my favorite holidays to bake for is Valentine's Day! To me, anything heart shaped is so cute and cheerful. Some of my favorites I've made throughout the years would be the heart smores and also the heart hand pies!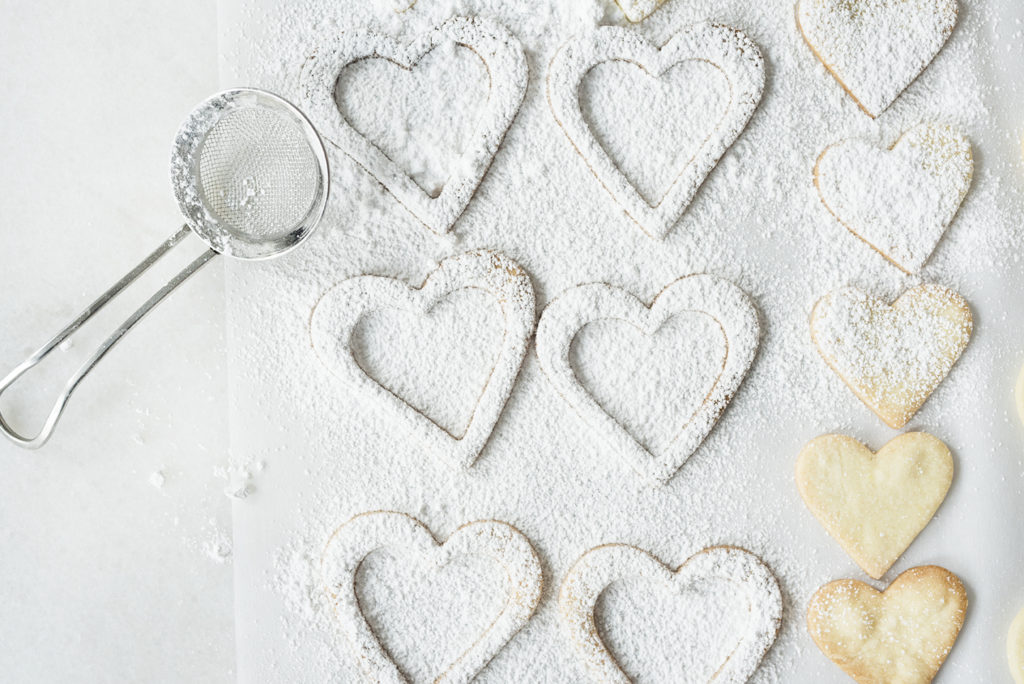 When I received a jar of Stonewall Kitchen's Raspberry Peach Champagne Jam, I knew exactly what I wanted to make. Jam stuffed cookies! This recipe is sort of like a linzer cookie but it uses pâte sablée which is a buttery sweet pastry dough. I absolutely loooooove this dough recipe, I originally found it in James Peterson's Baking book. The dough is great for making sweet buttery cookies but can also be used for pastries and tarts. If you make a batch, you can always split it in half and make two totally different treats!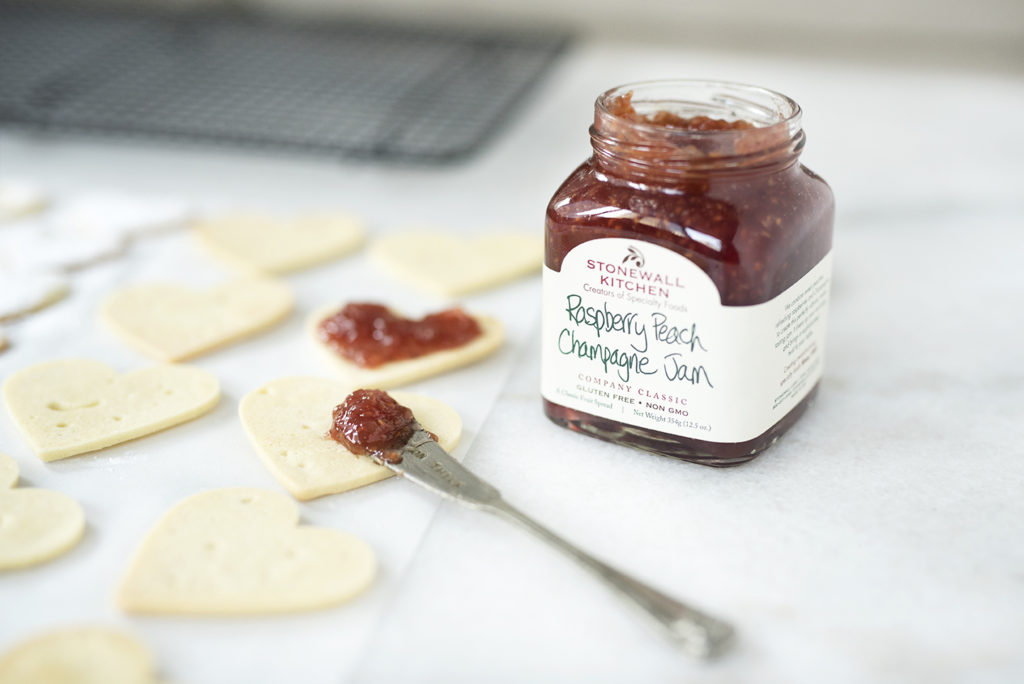 The jam that I used for the cookies has just the right amount of sweetness and the flavors of the fruit really do sing through! I could honestly just eat this jam by the spoonful! Thankfully I had some left over and spread it on toast this morning with a little nutella. Yep, it's been a good morning!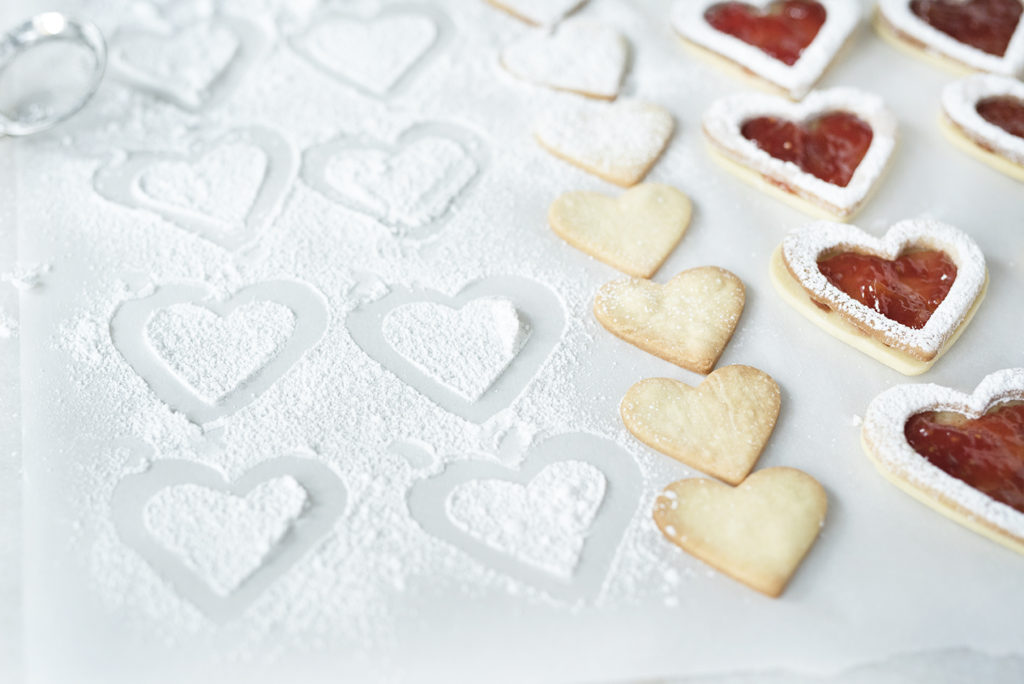 I decided to top the cookies with powdered sugar because I felt it added a little extra to the look. The recipe below will make about 2 dozen cookies however, if you don't think you'll eat all those cookies I highly recommend making the full dough recipe and then freezing half! I'll be posting a few more recipes in the coming weeks that use the same dough so you can always use any extra dough to try those recipes :).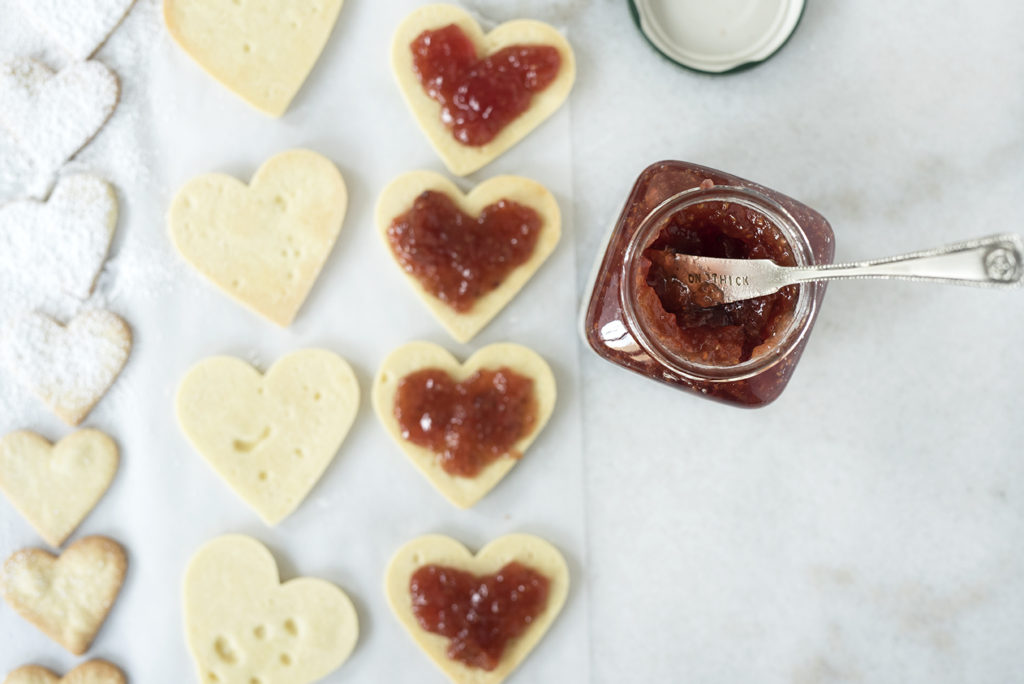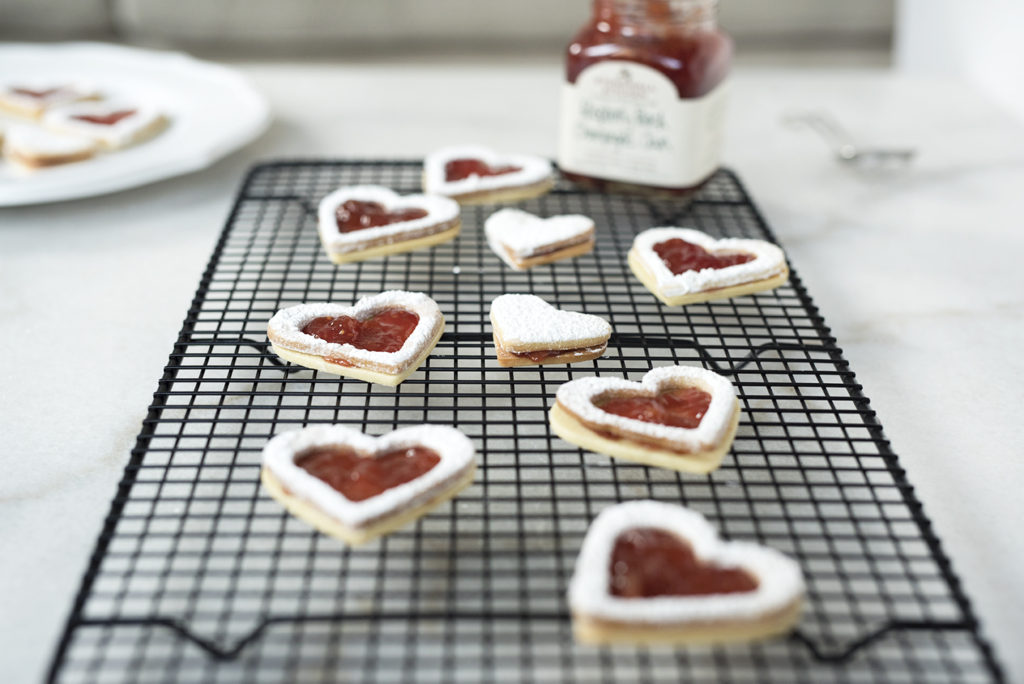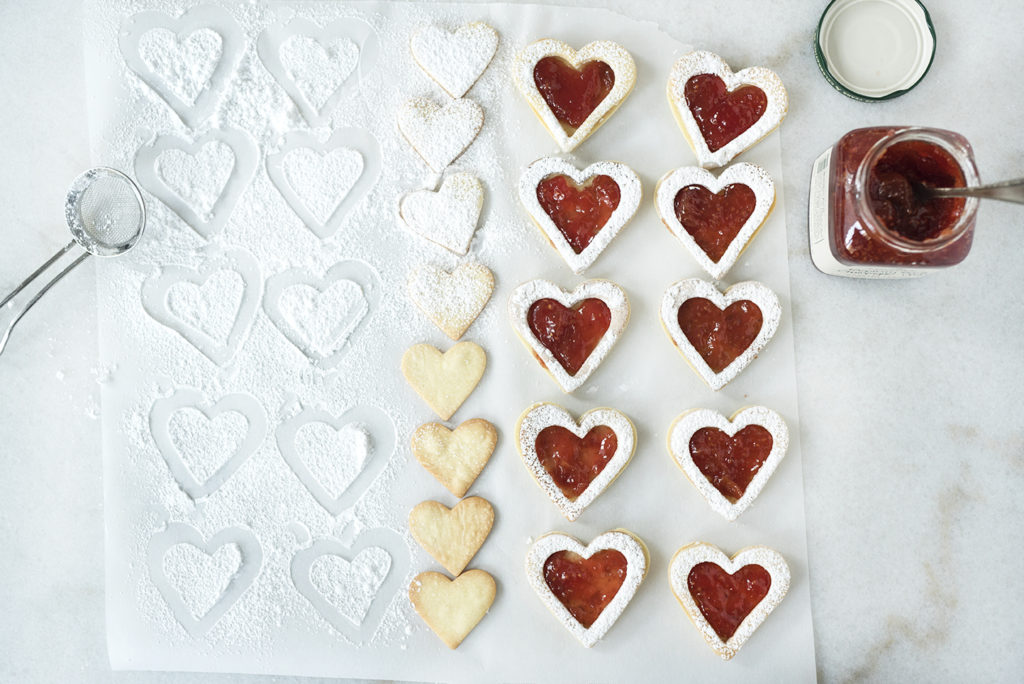 Hope you all enjoy the recipe!! xo Jus
*Jam provided courtesy of Stonewall Kitchen, all opinions are my own 🙂
Heart Sablees with Raspberry Peach Champagne Jam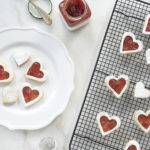 By Justine Published: January 20, 2017
Yield:

2 dozen cookie sandwiches

Prep:

20 mins

Cook:

12 mins

Ready In:

1 hr 32 mins
One of my favorite holidays to bake for is Valentine's Day! To me, anything heart shaped is so cute and cheerful. Some of my favorites …
Ingredients
Instructions
Stir both flours, salt, and 1 cup confectioners sugar in a bowl.

Add in the butter and toss lightly so the butter is coated in flour

Use your hands or a bench scraper to break up the butter and incorporate it into the mixture. You will want to continue to break up each piece of butter until they are about the size of baby peas (approx. 2 minutes).

Cut in the egg and egg yolk used a pastry cutter or bench scraper. Incorporate until the mixture looks like gravel.

Place the mixture onto a clean work surface and begin to bring the mixture together with your hands.

Continue to work the dough with your hands until it fully comes together.

Divide dough in half and form two discs. Wrap discs in saran wrap and place in the refrigerator for 1 hour to chill. If you only want to make 1 dozen cookies, you will only need on of these discs. You may place the other disc in the freezer and it will keep for up to 3 months.

Cut out 24 hearts using your large heart cookie cutter. Then go back and use your smaller heart cookie cutter to cut the centers out of 12 cookies. At the end you will have 12 cookies with open centers to place on top of the 12 full heart cookies (this allows the jam to shine through). If you are only making half the recipe then you should cut 6 full hearts and 6 hearts with open centers.

Remove dough and roll it out on a clean, lightly floured, work surface. You will want the dough to be about 1/4" thick.

Place on baking sheet and bake for 10-12 minutes or until the edges start to turn brown.

Remove from oven and let cool.

Sprinkle confectioner's sugar on the cookies with the "open centers". Place jam in the middle of the full heart cookies and then sandwich the two cookies together.

Enjoy!

WordPress Recipe Plugin by ReciPress