15 Feb

Jalapeño Cheddar Pretzels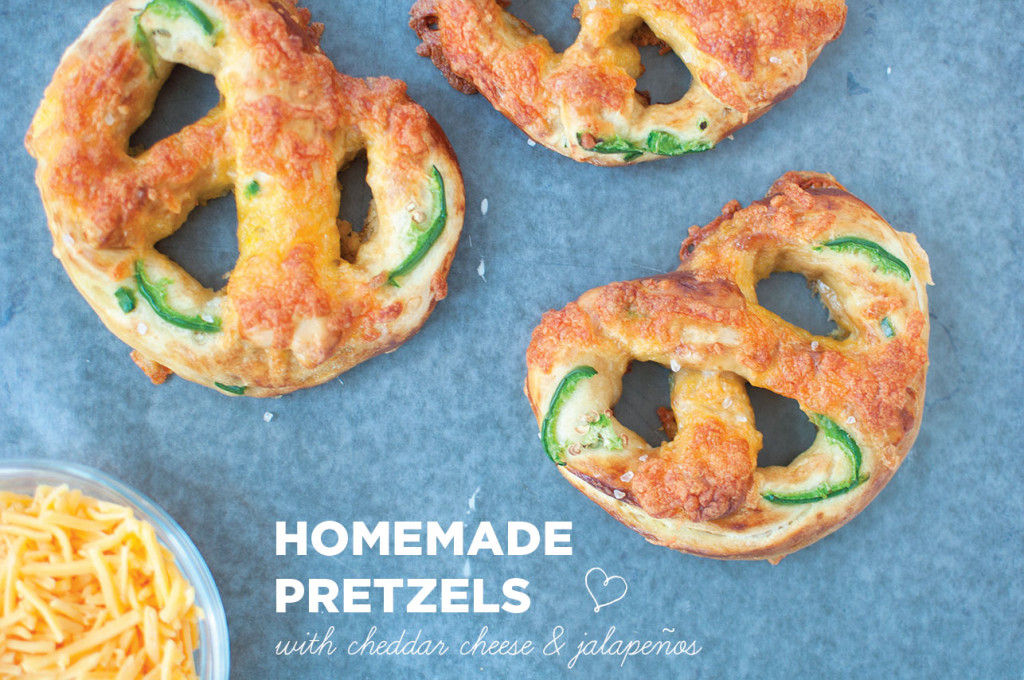 The last time I made pretzels my age was still in the single digits. It was at a place in PA and I was with my grandma and brother (photo below).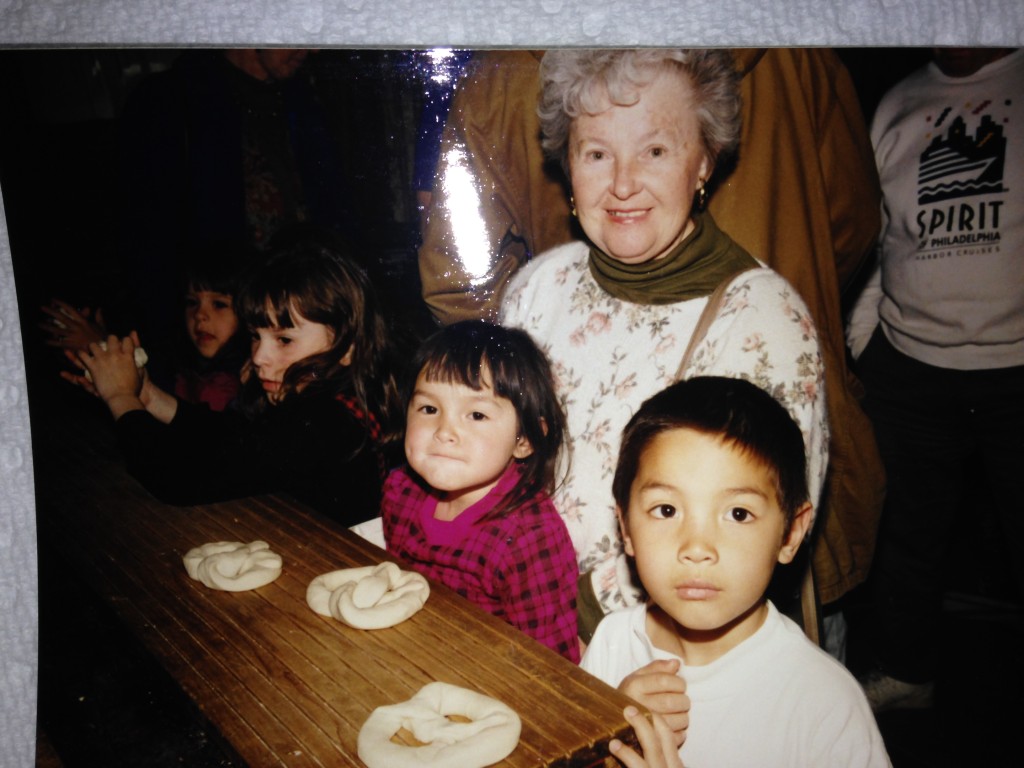 Growing up, our house was constantly stocked with pretzels. My dad worked in Philly and would always bring home a brown paper bag filled with warm, salty, fresh baked pretzels from the Philadelphia pretzel factory. Sometimes he would bring more than necessary and we would stick them in the freezer to enjoy later.
Surprisingly, until now, I have not attempted to make pretzels in my own kitchen. I've worked with cookie doughs, pie doughs, and pastry doughs a countless number of times but it's been something about sticky pretzel dough that has been intimidating to me. When Silpat sent me a "perfect pretzel
" mat, I knew it was time to face my fears.
The first attempt was a little messy. Figuring out the right length to roll out the dough was the hardest part. Instead of ending up with perfect pretzels, I ended up with puffy bagel shaped rolls. The second time around however, was a lot easier! The drawn out pretzel shapes on the mat really helped guide me in shaping the pretzels.
I used Alton Brown's recipe and adapted it by adding cheddar cheese for flavor and jalapeños for heat. If you want to include the jalapeños and cheddar when making these, follow Alton's recipe and add the toppings to the pretzels at the end, right before they go into the oven.
The trick in preventing the dough from sticking is utilizing olive oil. I used a good amount of olive oil to grease the bowl and also the counter space where I was working.
When cutting up the dough, the recipe instructs you to cut it into 8 even pieces. If you are using the perfect pretzel silpat mat, cut the dough into 16 pieces instead. Then roll out each piece to be about 20″-22″ long.
The resulting pretzels were deliciously addicting. I can't wait to try out a second batch! Flavor options are endless for pretzels too, I think next time I'll try out a salty sweet combo.
What are your favorite flavored pretzels?
xo Jus