31 Jul

Dinner at Tip Tap Room in Boston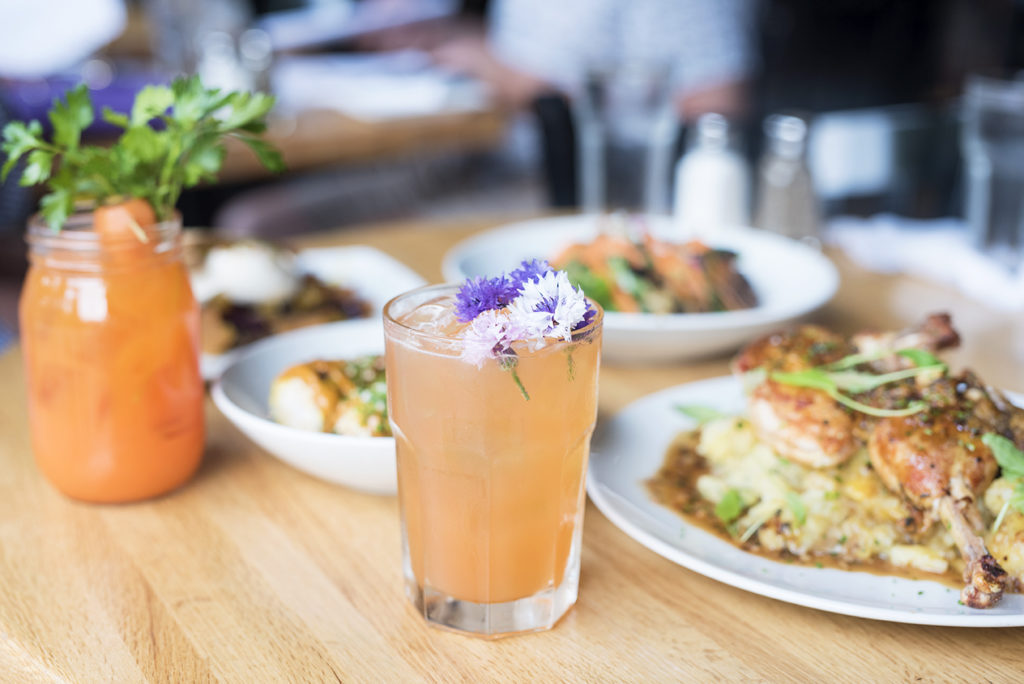 I recently posted about a trip to Maine that Sami and I took and when we flew home from Maine to LA, we flew out of Logan airport in Boston. I've only every been to Boston once before and that trip was for a work meeting that lasted about 2 hours then I hopped back on an Acela train right back to NYC.
This time, I wanted to spend at least a few hours exploring the city so we left Maine early on Saturday and stayed in Boston until Sunday morning. I would have stayed longer if I could have but I guess that just means I'll have to plan another east coast trip again soon!
For dinner on Saturday night we decided to go to a cozy restaurant called the Tip Tap Room. It wasn't too far from a bakery I'd had on my list so the location was very convenient and the ginormous front windows really drew me in! I love when restaurants get flooded with natural light and this one had plenty. They open up the garage sized front windows so you can feel the fresh air while you dine.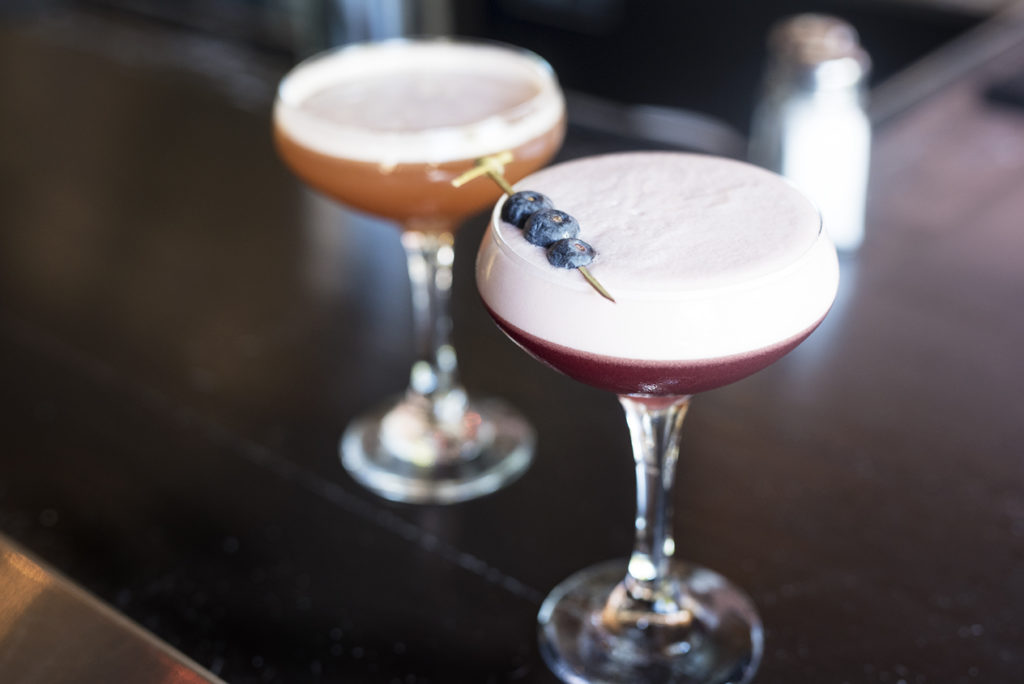 I wanted to get a table by the open windows so we decided to first grab drinks at the bar and wait for the right table. Nick, the bar manager, really knew his stuff! We told him the kinds of drinks we liked and he picked out what he thought we'd like best. For me, he did a slightly fruity blueberry cocktail and for Sami a strong bourbon drink. Both were served in a coupe.
As we waited for the table, I was scanning the menu trying to figure out how to narrow down my options. Everything sounded SO good! We eventually decided on getting a mix of different plates and had them bring everything out together so we could share and pick at the different dishes as we pleased.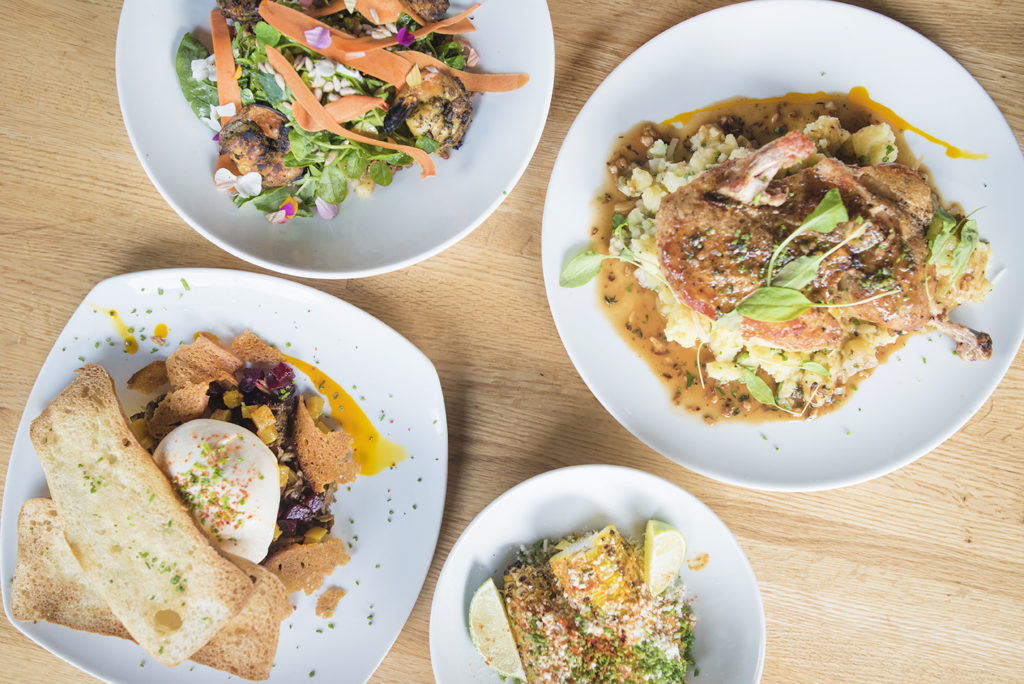 We ordered the burrata, a side of grilled corn, the shrimp and grains salad, and the roast half chicken. The burrata was super creamy and I love how it was served over oven roasted beets. I've never seen burrata served over beets before but the flavors went really well together!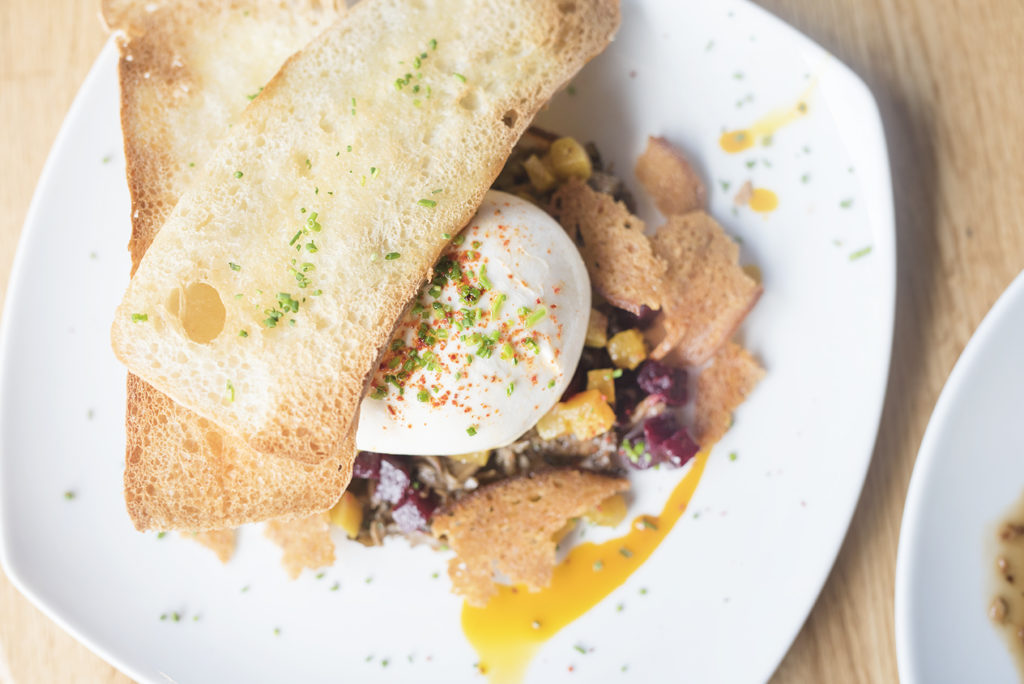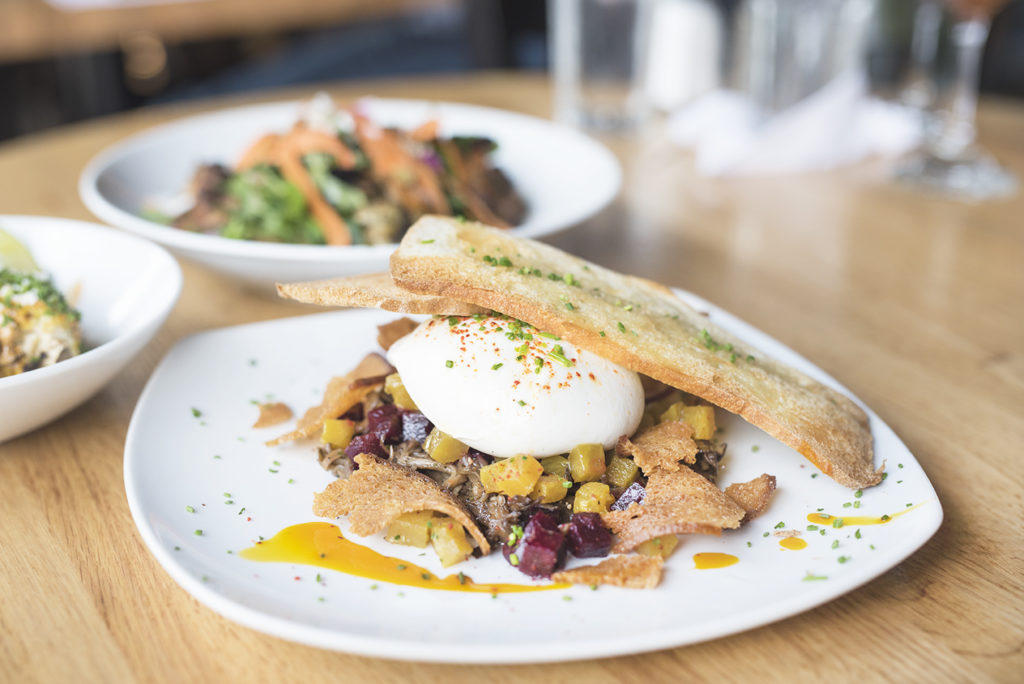 Although it was just a side, the corn was the shining star of the meal. The sauce was slightly spicy and really creamy – just all around amazing. Even after the cobs were completely licked clean, I wouldn't give up the plate because I kept spooning off every last drop of the sauce to use on the other items 😆.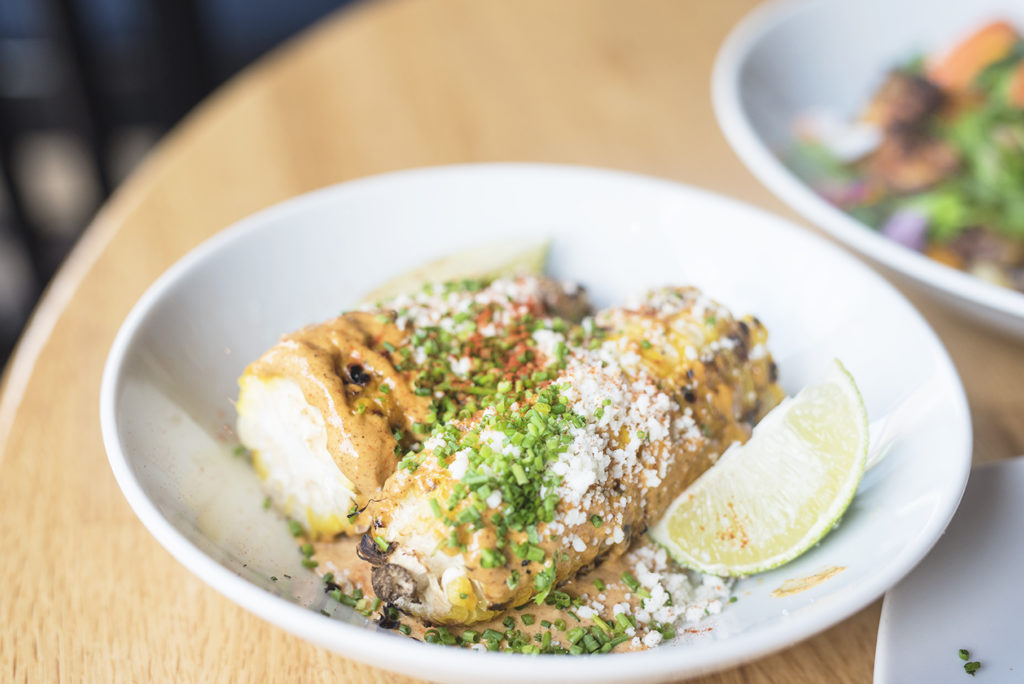 The shrimp and grains salad and the roast half chicken were also excellent. Everything from the flavors to the textures of each dish were on point. I'm happy we decided to go with one salad and one entree for the main dishes. The salad was light and fresh and helped balance everything out. The charred shrimps were seasoned and cooked to perfection.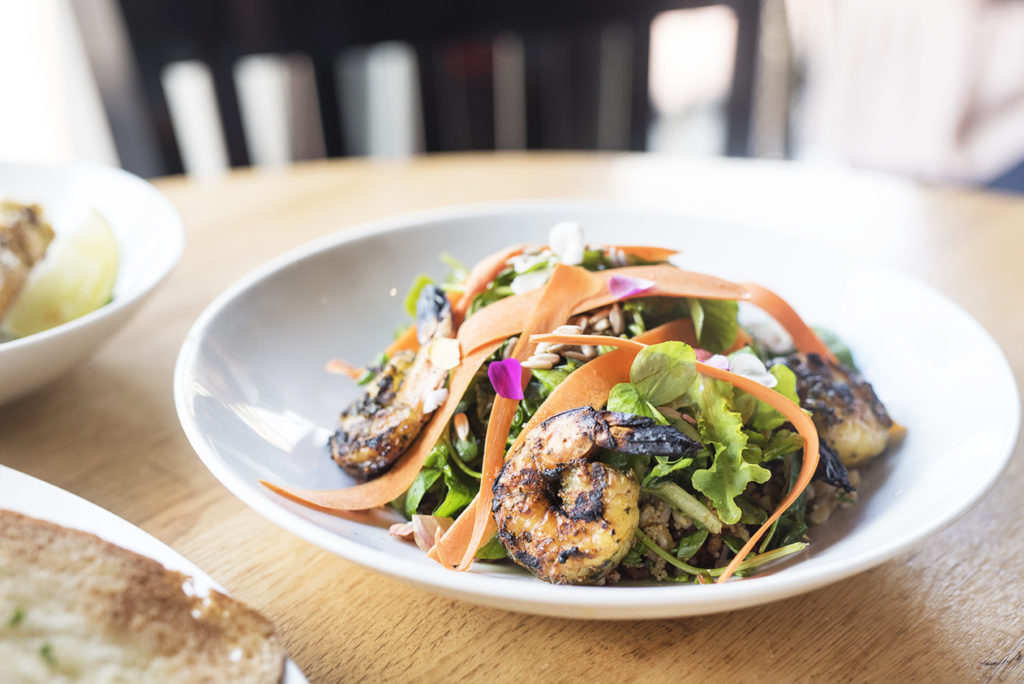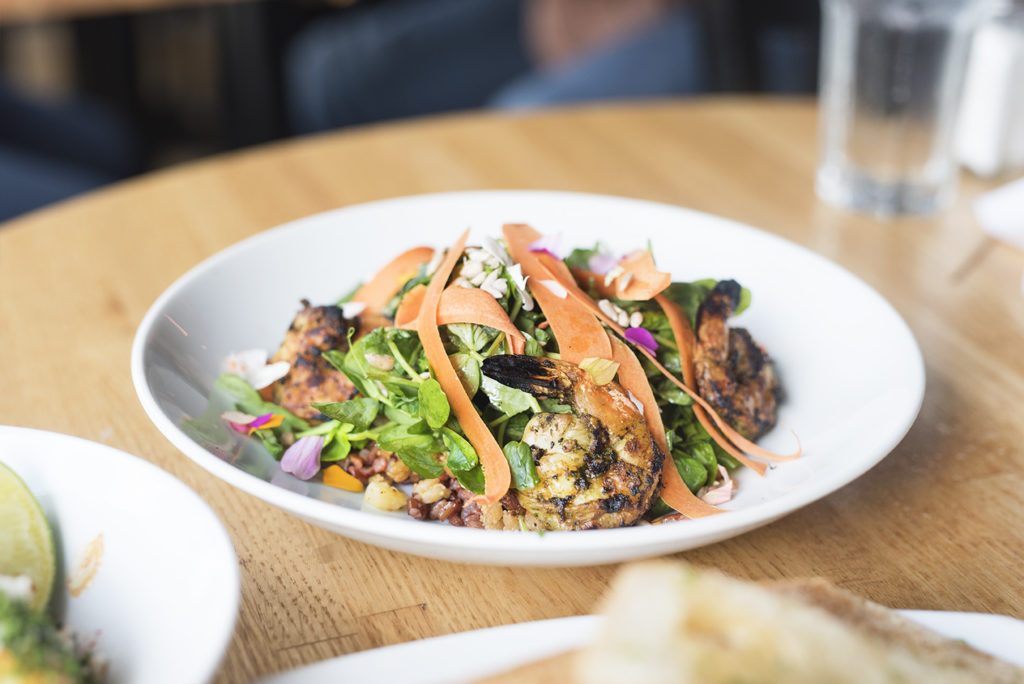 For the chicken, the mounds of garlicky mashed potatoes underneath really helped sob up all of the delicious juices. It was a lot of food and I am slightly concerned that we finished everythinggg on the table but it was just that good we couldn't leave anything behind.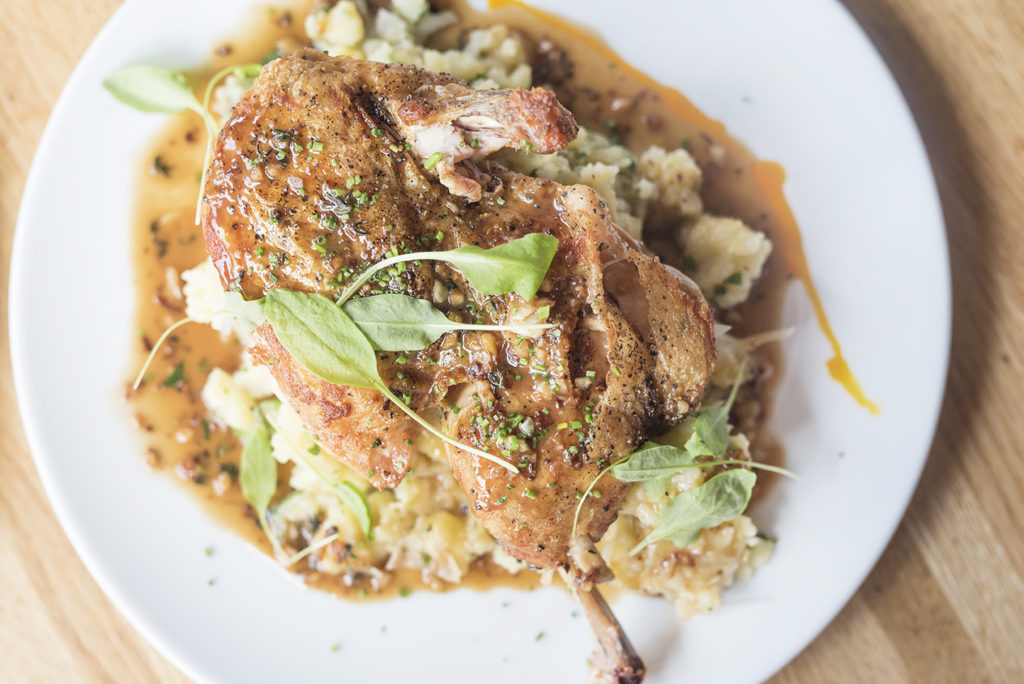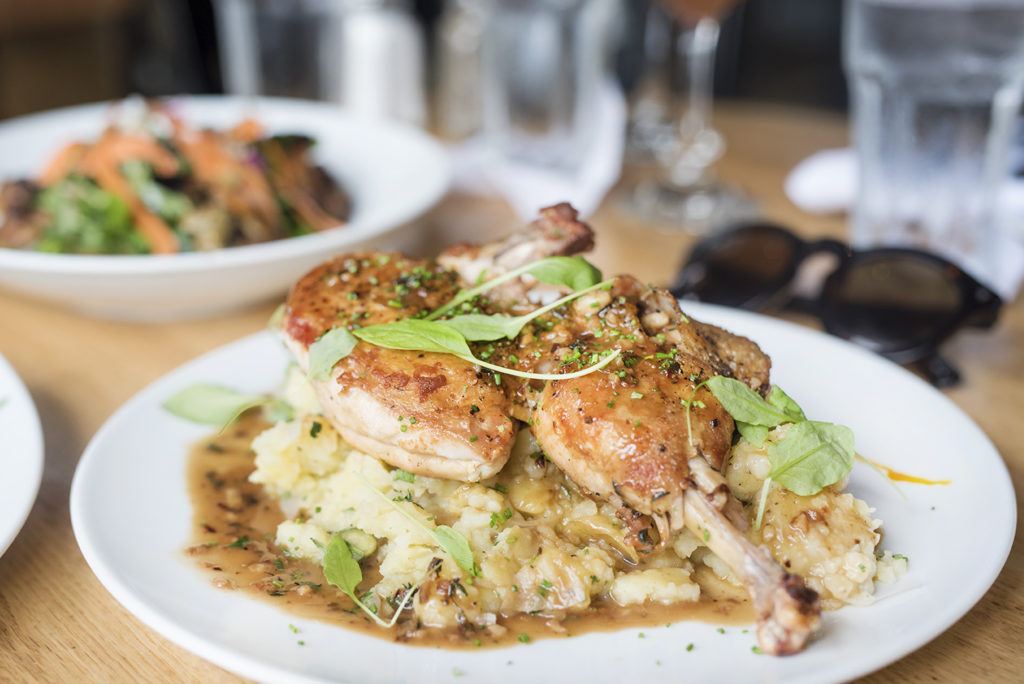 To help wash down the dinner, we ordered another round of cocktails because #VacayMode, am I right? 😃This time we switched it up and Sami ordered "the cleanse" which consists of vodka, carrot juice, ginger, turmeric, lemon and salt. I ordered a Mai Tai mainly because I saw it on Instagram and it looked really pretty, haha! Well I was very content with my decision because it tasted even better than it looked!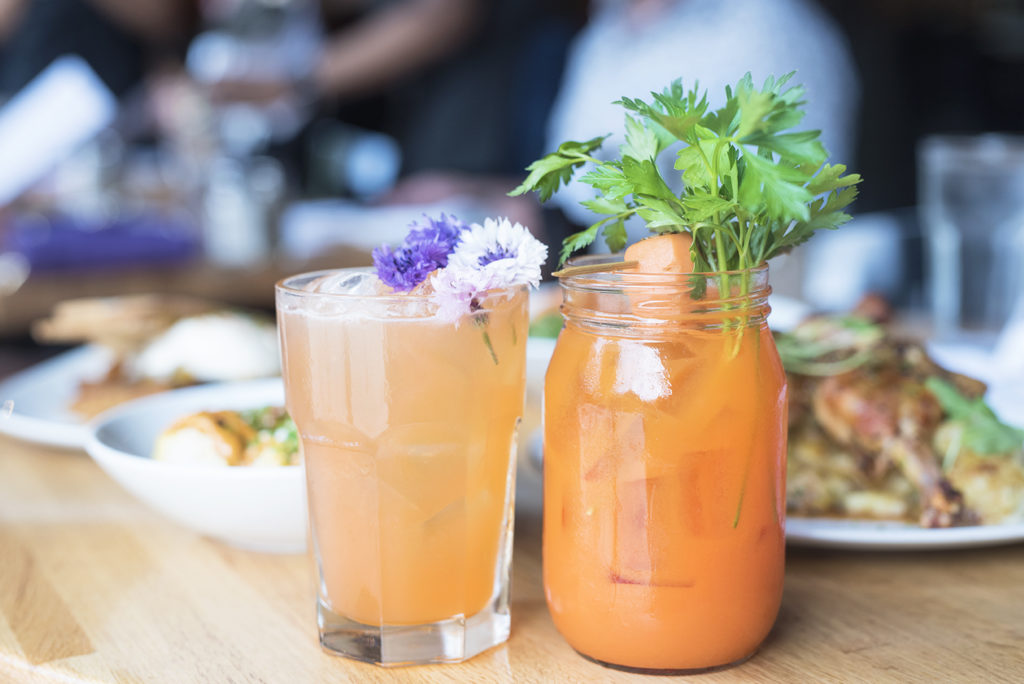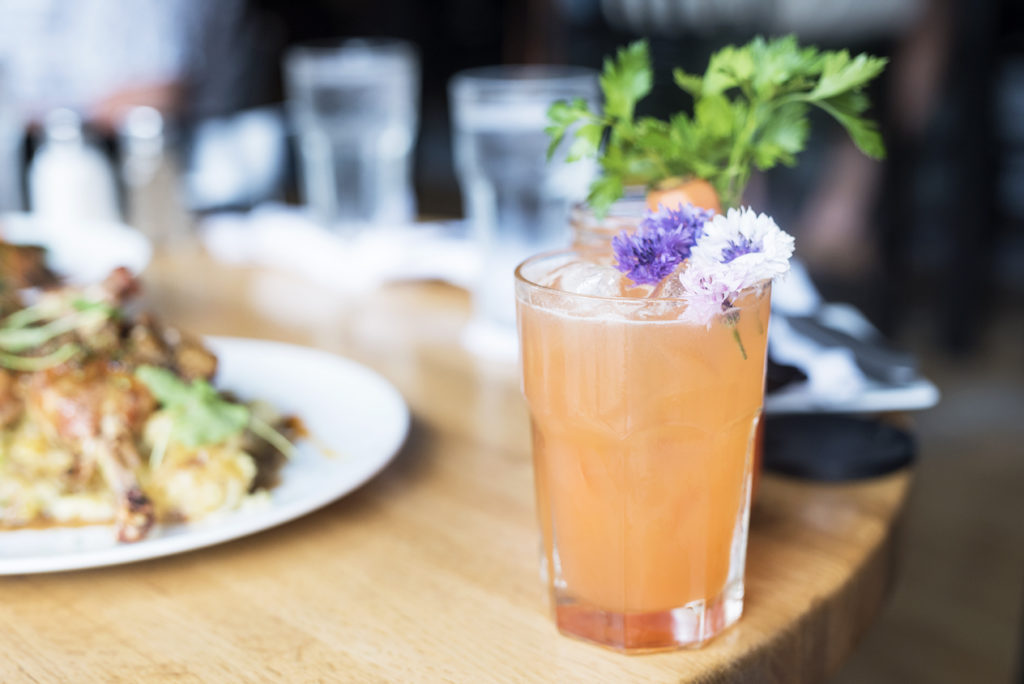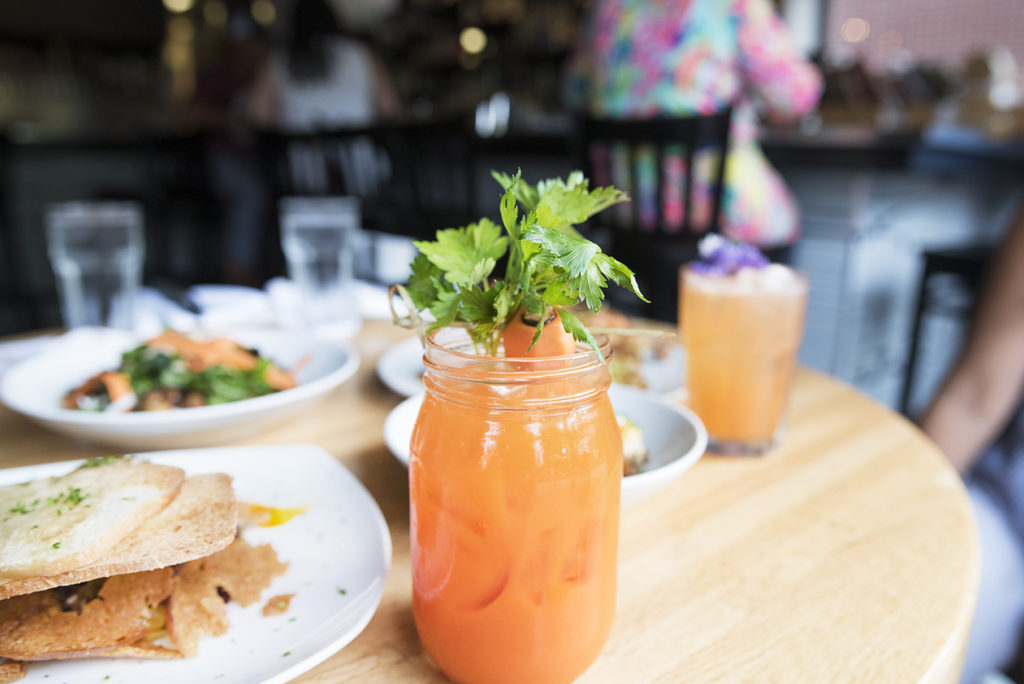 So all in all, really really happy that we chose this place to eat for my first time eating out in Boston! The food was delicious, drinks were on point, and we were more than satisfied by the time we left! Afterward we went over to Tatte's Bakery for dessert which I will post about soon, stay tuned!
Do you have any recommendations in Boston? Would love to hear them for the next time I go back!
xo Jus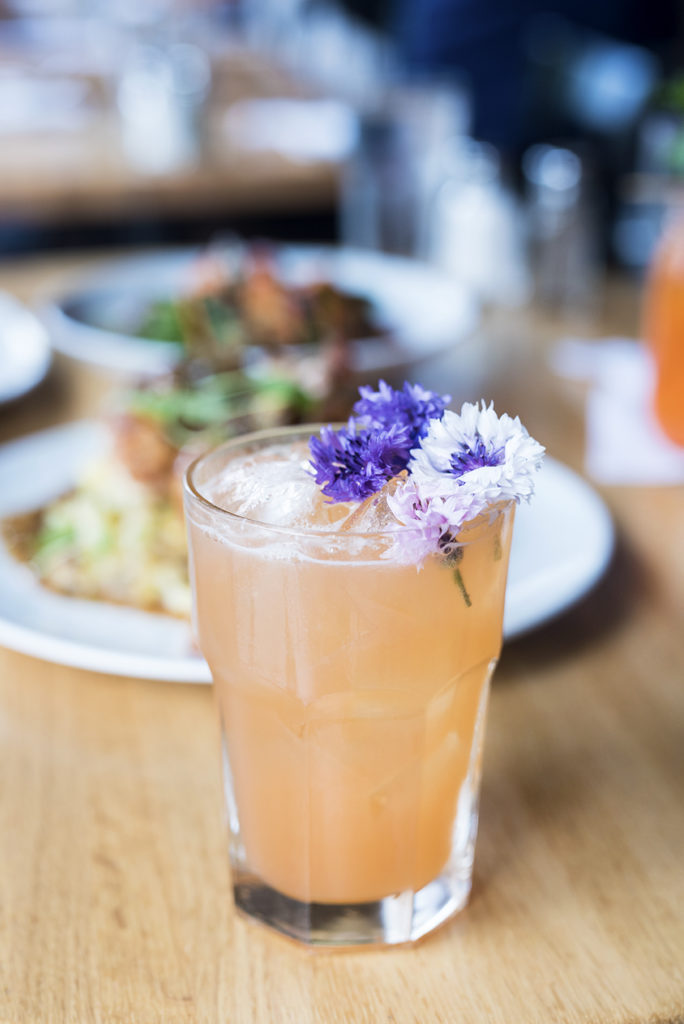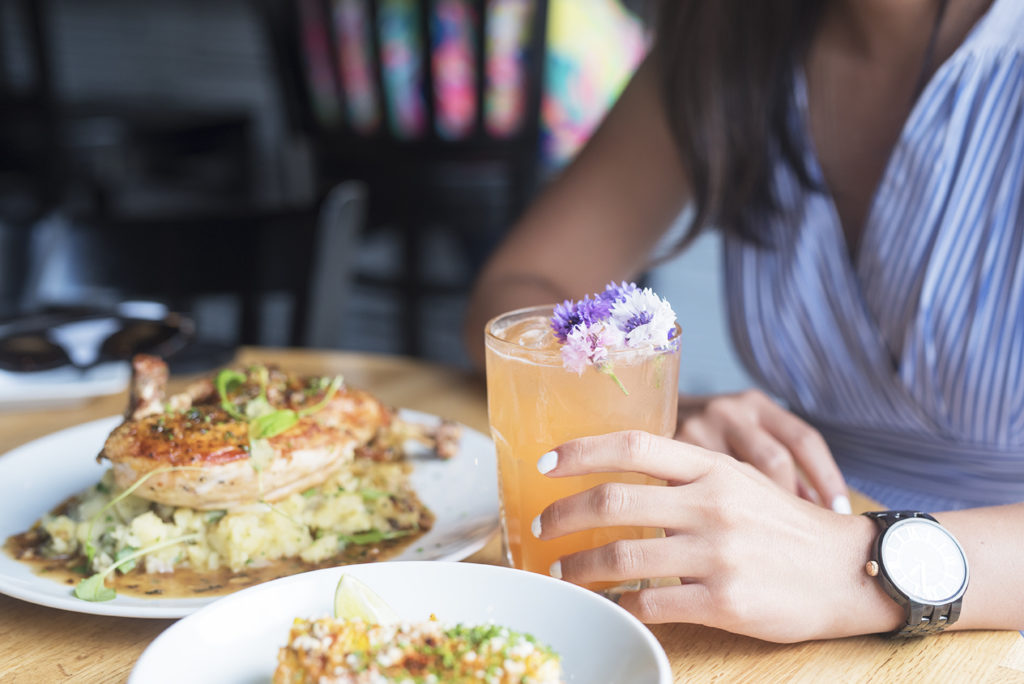 *Meal provided c/o The Tip Tap Room. All opinions are my own 🙂