12 Apr

Leek and Mushroom Frittata with a Spoonful of Maille (Recipe)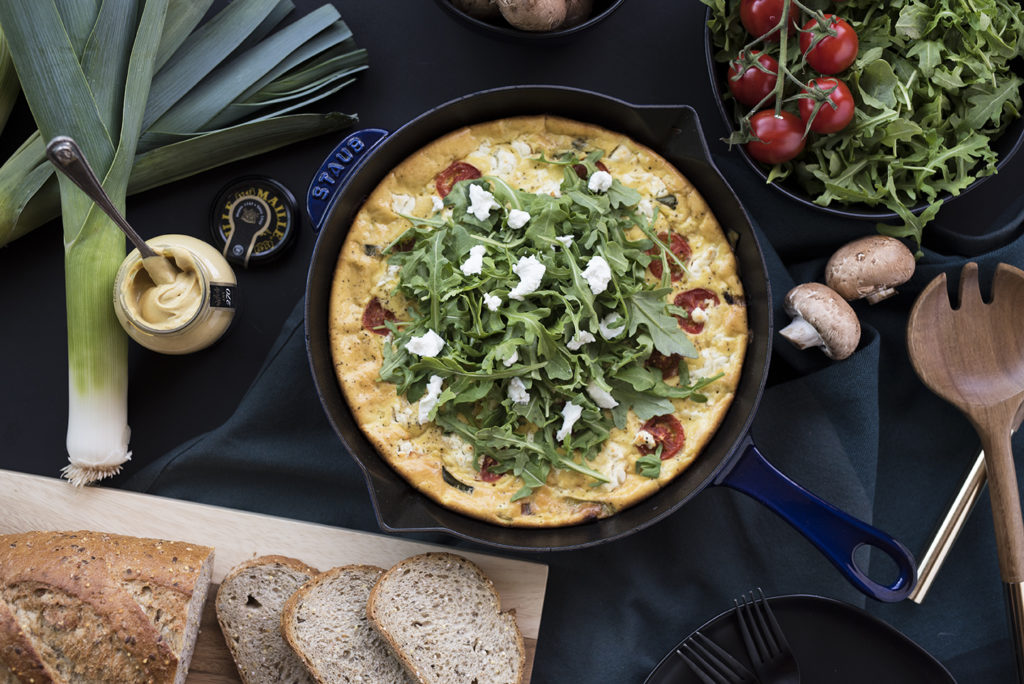 When it comes to brunch are you more of a sweet or savory person? I used to have an intensely sweet tooth but lately I've been gravitating towards savory dishes. Especially around springtime because of all the fresh, crisp veggies that pop up at farmer's markets.
I'm pretty close to both the Brentwood farmers market and the Santa Monica farmers market so whenever I can sneak out for an hour during the day I like to venture down there and pick up fresh veggies for cooking. The other weekend I saw the most beautiful leeks and thought they would be great for a frittata.
For this recipe I put together a leek and mushroom frittata and topped with with fresh arugula and goat cheese. Frittatas are a lot simpler to make then I used to think, I used to be really intimidated by them but once I gave them a try I was amazed out how quick and simple it actually was! After experimenting with a few different recipes, I did find one secret ingredient that I always tend to add for a little extra flavor – Maille Dijon Originale Mustard.
All you have to do is add a small scoop of Maille to the step where you whisk together the eggs and the cream and I am telling you, you will be amazed out what a difference it makes! It adds the most subtly sophisticated extra flavor to the overall dish that really elevates the end result.
Scroll on down below for the full recipe. This is one easy dish you will definitely want to include at your next brunch get together!
Xo Jus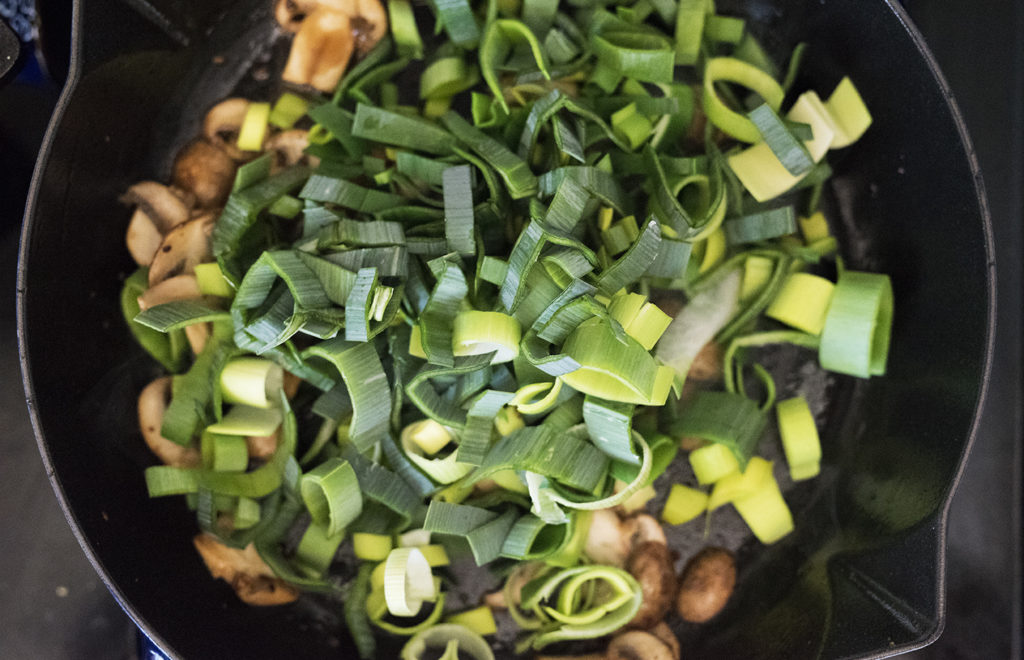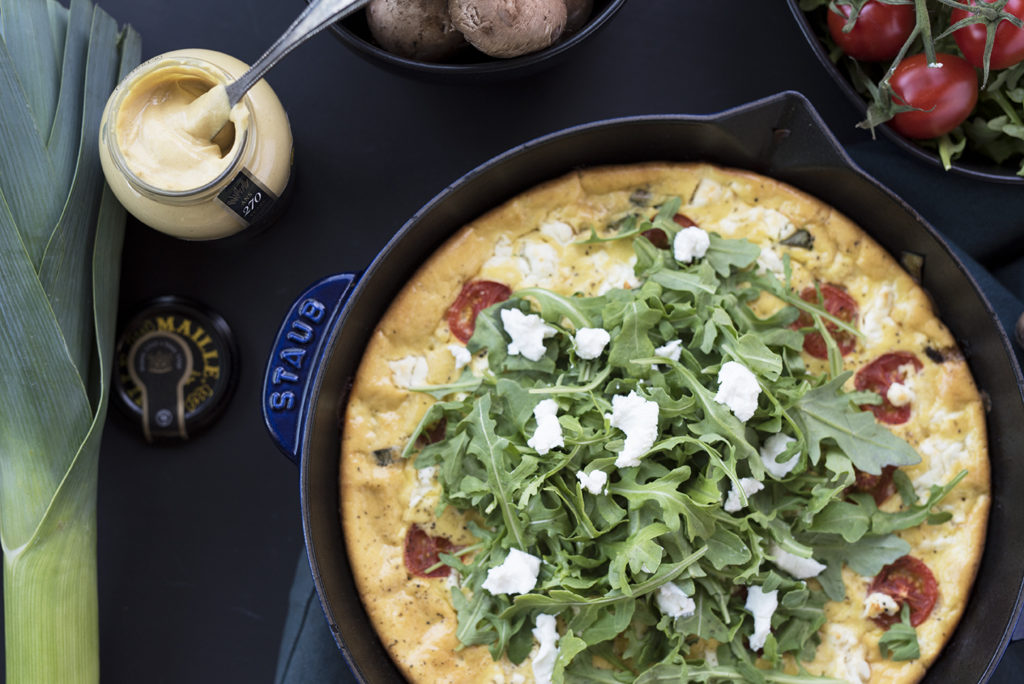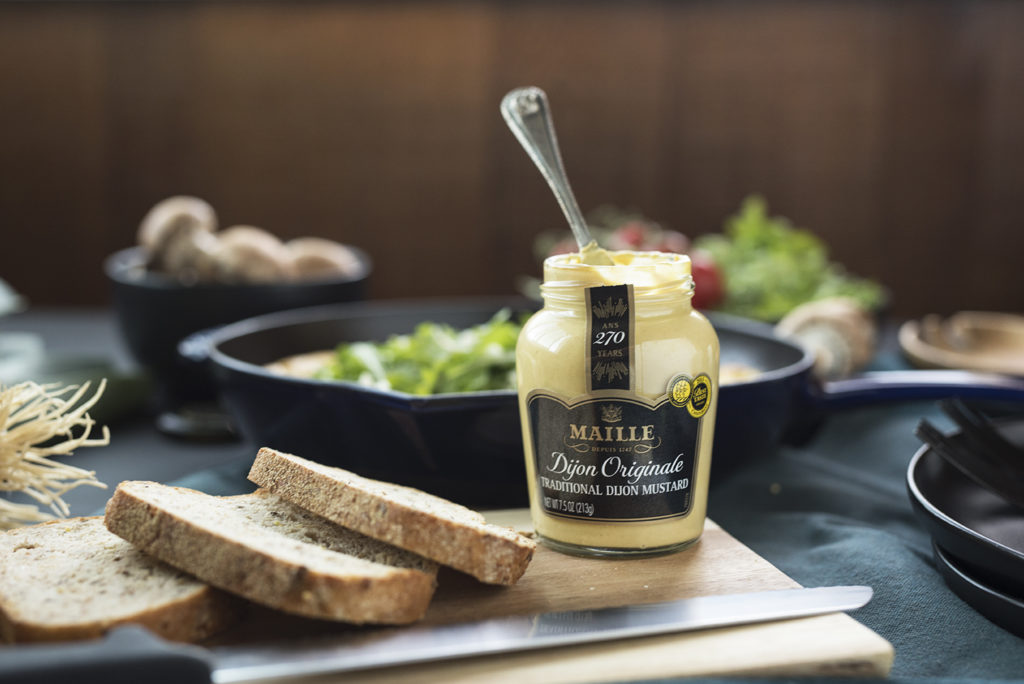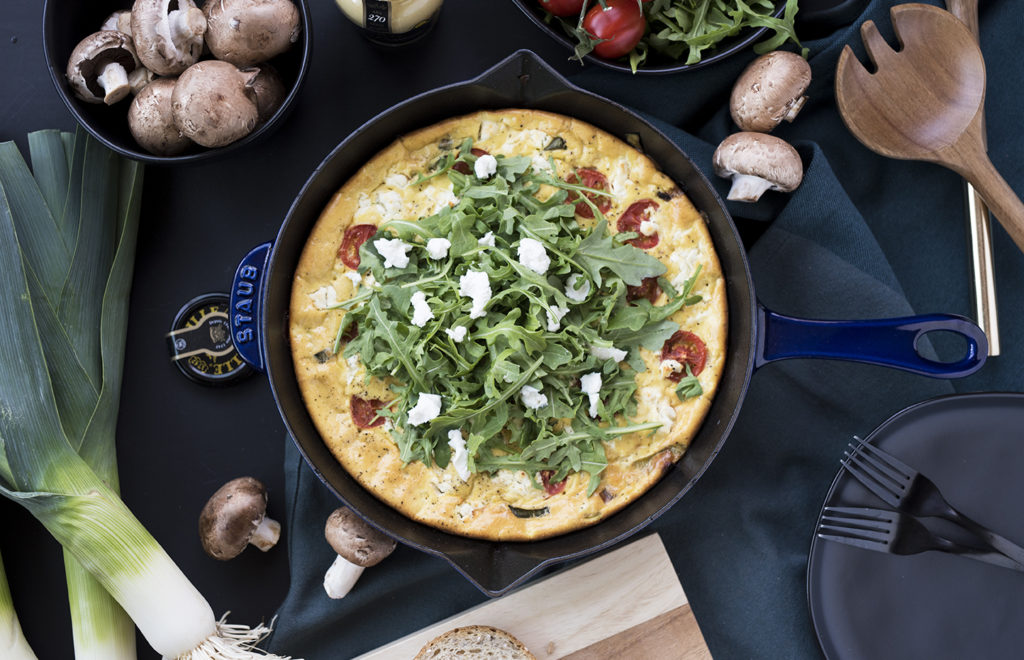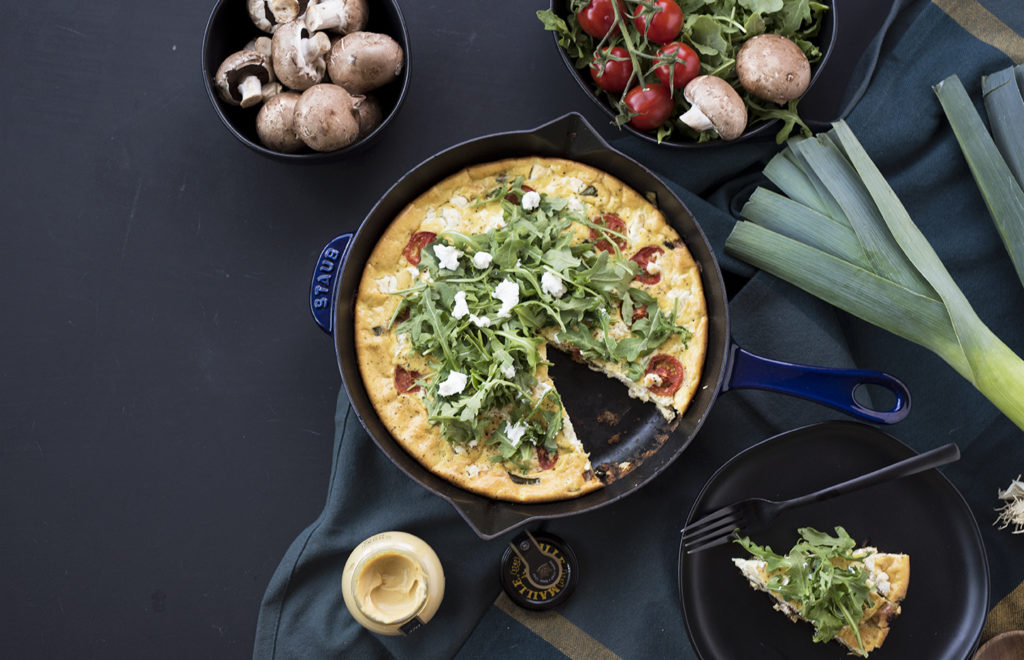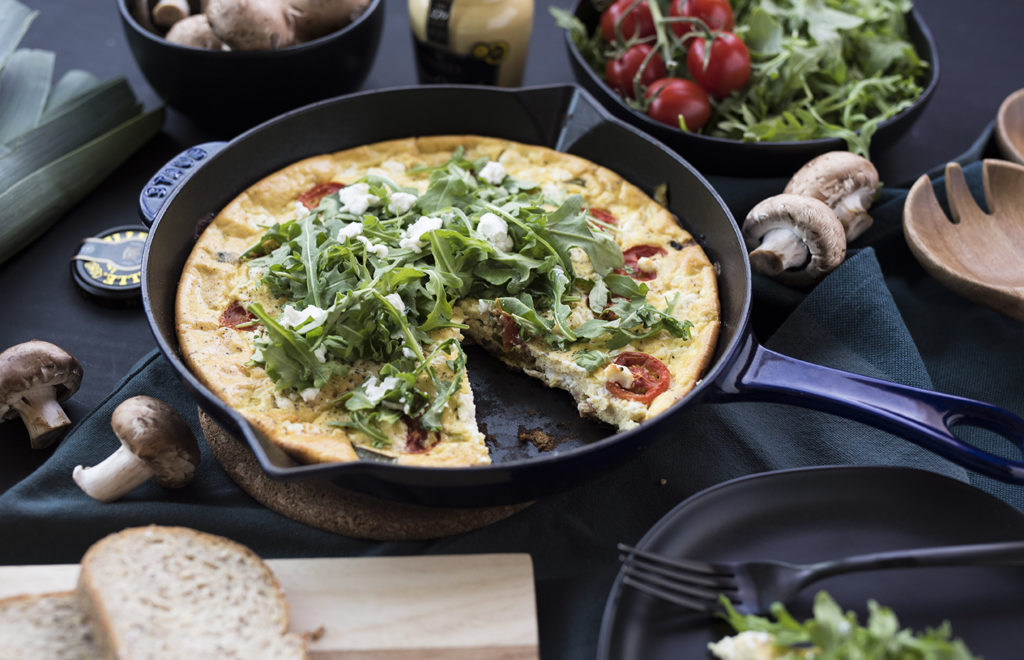 *Post sponsored by Maille, recipe and opinions are my own 🙂
P.s. Maille is hosting an amazing giveawy, details to enter below!
Maille Brunch Makeover Giveaway!



Leek & Mushroom Frittata
By Justine Published: April 12, 2019
Yield:

one 9" round frittata

Prep:

18 mins

Cook:

25 mins

Ready In:

43 mins
When it comes to brunch are you more of a sweet or savory person? I used to have an intensely sweet tooth but lately I've …
Ingredients
Instructions
Wash and dry all produce. Heat the oven to 400 degrees F.

Thinly slice the leek, set aside. Slice mushrooms, set aside. Thinly slice tomatoes into small rounds, set aside.

In a medium bowl, whisk together eggs, heavy cream, Maille Dijion Originale Mustard, and salt & pepper to taste. Set aside.

Place a 9", oven safe skillet over medium heat. Add the diced pancetta and cook stirring occasionally until nice and crispy. Approx 4-5 mins.

Remove the pancetta and set aside on a plate lined with a paper towel. If there is a lot of grease in the pan, drain so that you only have about 1 tbs remaining in the pan.

Add garlic and sautee for 1 minute until fragrant. Add in mushroom and leeks and sautee until leeks begin to soften.

Add pancetta back in and flatten the mixture with a spatula. Turn the heat to low. Sprinkle ½ cup of the crumbled goat cheese on top.

Pour the whisked eggs evenly over the vegetable mixture. Tilt the pan slightly if needed to ensure the eggs cover the pan from edge to edge. Sprinkle ¼ cup of the remaining goat cheese on top. Sporadically lay the tomato slices flat on top of the egg mixture.

Cook on low until the edges of the eggs begin to set. Once they start to set, transfer to the oven and cook for 8-10 minutes or until the eggs are fully cooked through.

Remove from oven, top with fresh arugula and goat cheese. Enjoy!

WordPress Recipe Plugin by ReciPress