19 May

Sidecar Doughnuts in Santa Monica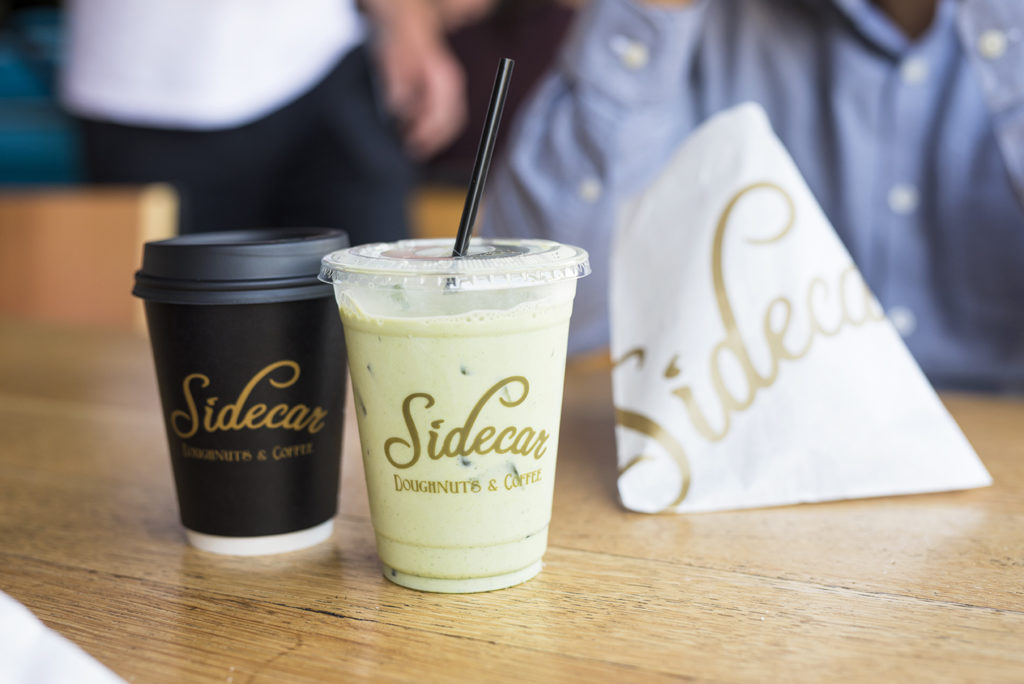 The weather in Santa Monica can get on the colder side sometimes, especially in the mornings and the evenings. I'm okay with that because it makes for a nice balance. Plus with the cooler mornings that means I can still get some use out of my favorite leather jacket.
For a casual weekend, you'll usually see me sporting around town in my leather jacket, comfy jeans, a black tee, and an accessory or two. When I talk about accessories I usually mean a dainty little necklace or a bold watch. The watch obsession is something I inherited from my dad! I've been loving my new Alfred Sung black on black Petra watch. I love the roman numerals and the stark contrast of the rose gold against the black face. It's simple, classic and goes with almost everything!
Sami has been embracing a pretty laid back style out here too. He usually dons a crisp button down, khaki shorts and he too has been into the black on black accessories with his Boone Gent's wrist watch.
We like to start our mornings early on the weekends by taking a walk down to the beach. Whenever we walk down Wilshire, we always pass by Sidecar Doughnuts & Coffee. We've stopped for a coffee before but this was the first time we tried the doughnuts and my goodness they were heaven.
We ordered the hibiscus lime margarita doughnut and an old fashion. To wash it down, I ordered an iced matcha latte and Sami had a small coffee.
The hibiscus doughnut was a raised dough doughnut and the dough just melts in your mouth when you take a bite! The icing had just the right amount of sweetness and the hint of lime helps balance it out. The presentation is also adorable with the bright pink icing and the lime slice! Now for the old fashion, we were skeptical about ordering it because there were so many amazingly unique options we were concerned we would have major FOMO by not picking something more interesting. But, wow. I would go back JUST for the old fashion. The top was slightly dense with the perfect amount of moistness. Pairs perfectly with a sip of warm coffee.
What are your favorite weekend morning activities?
xo Jus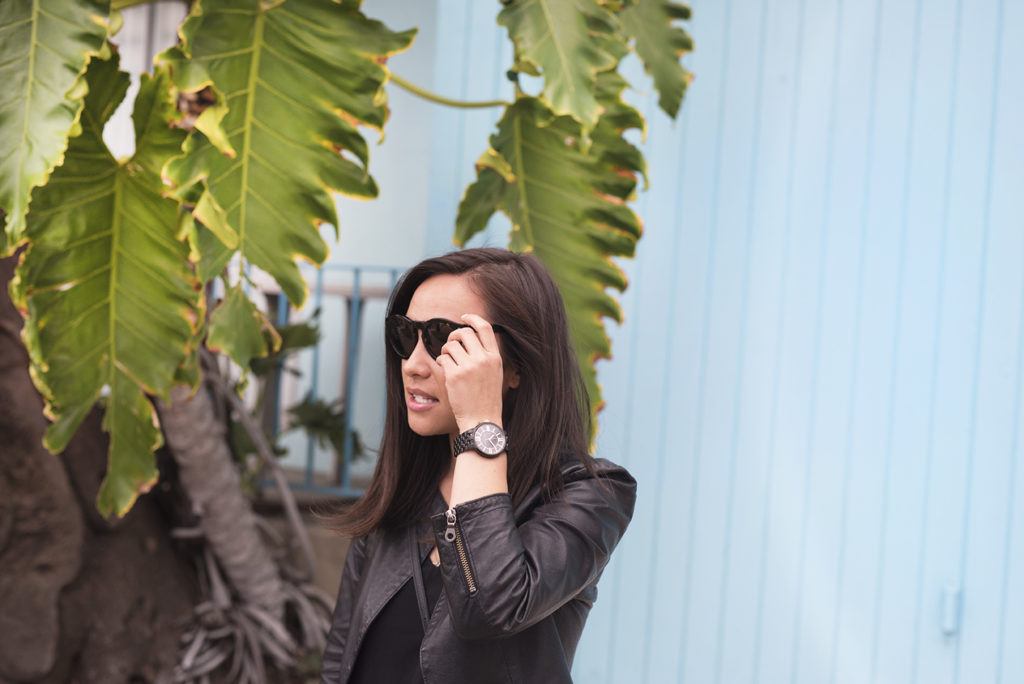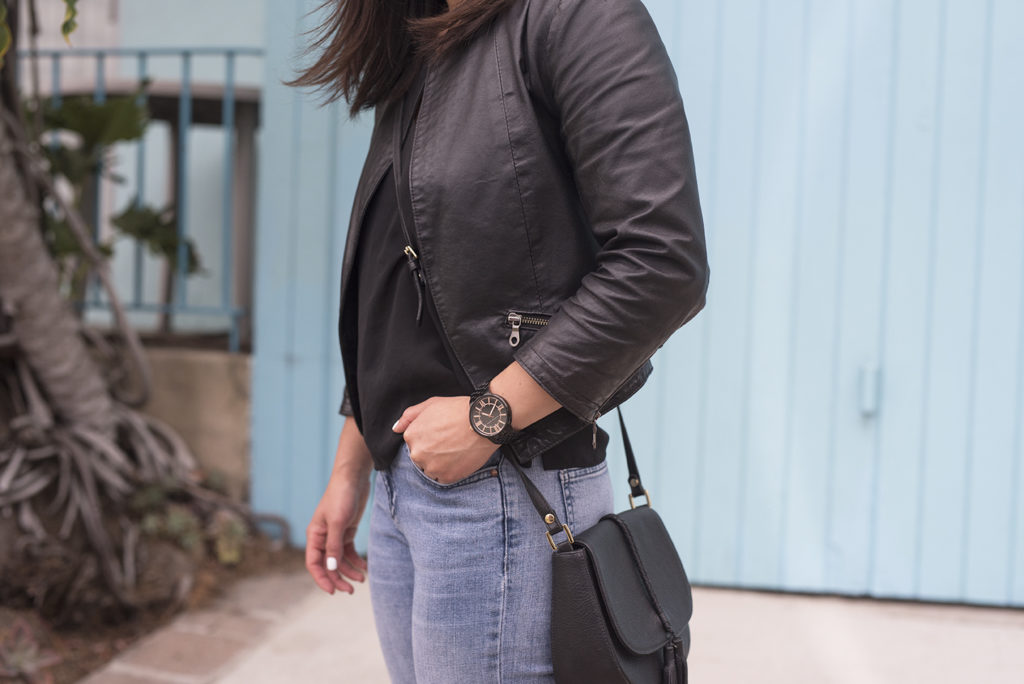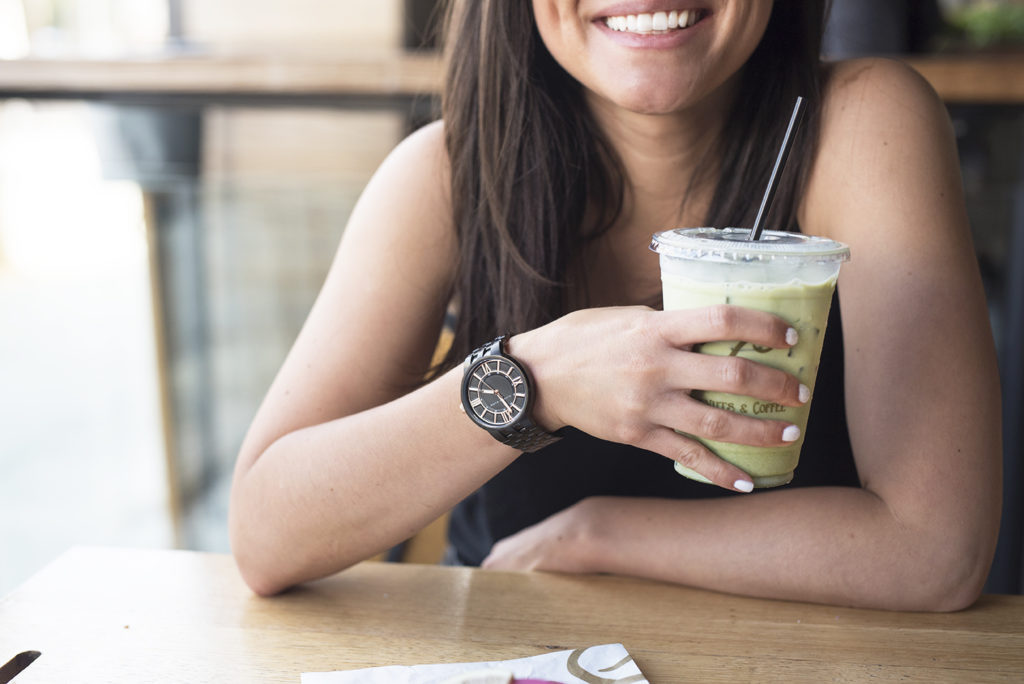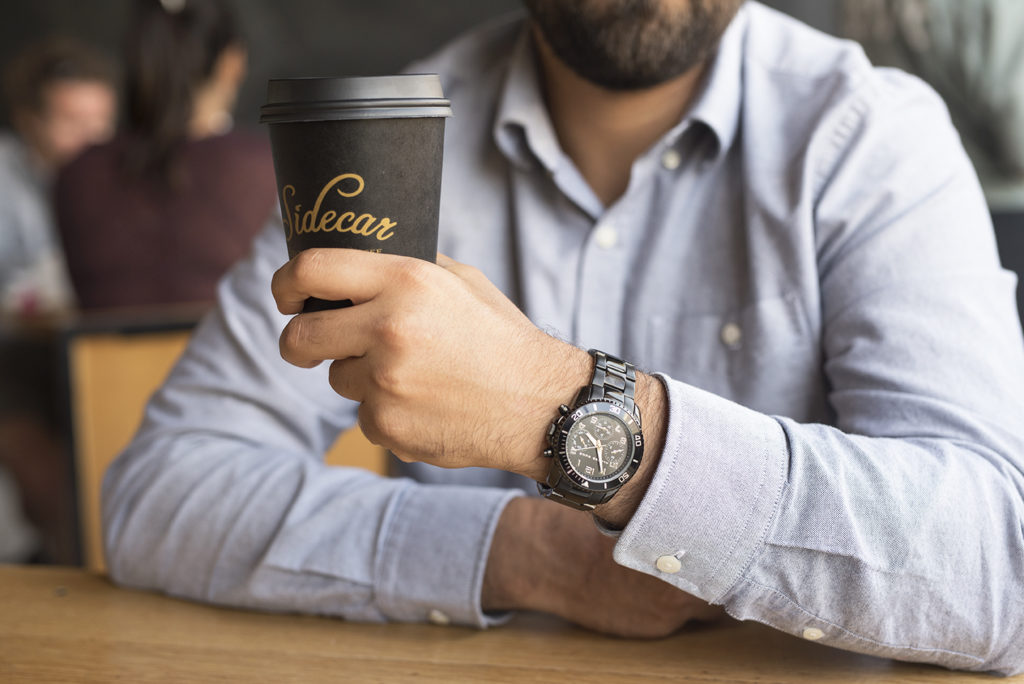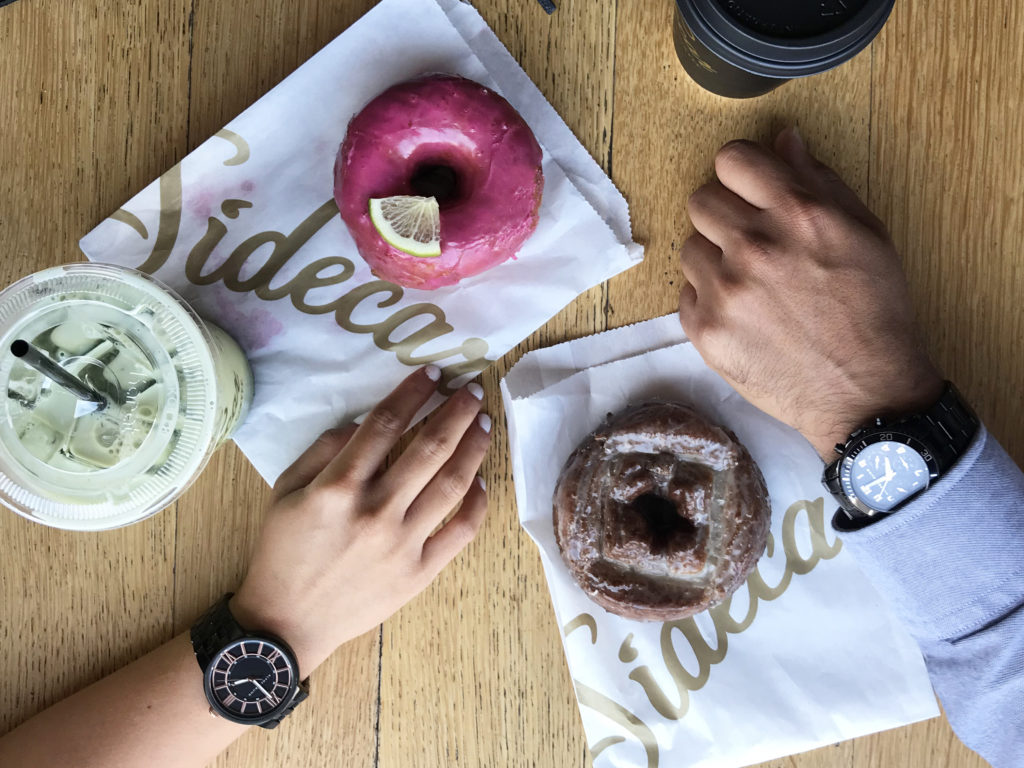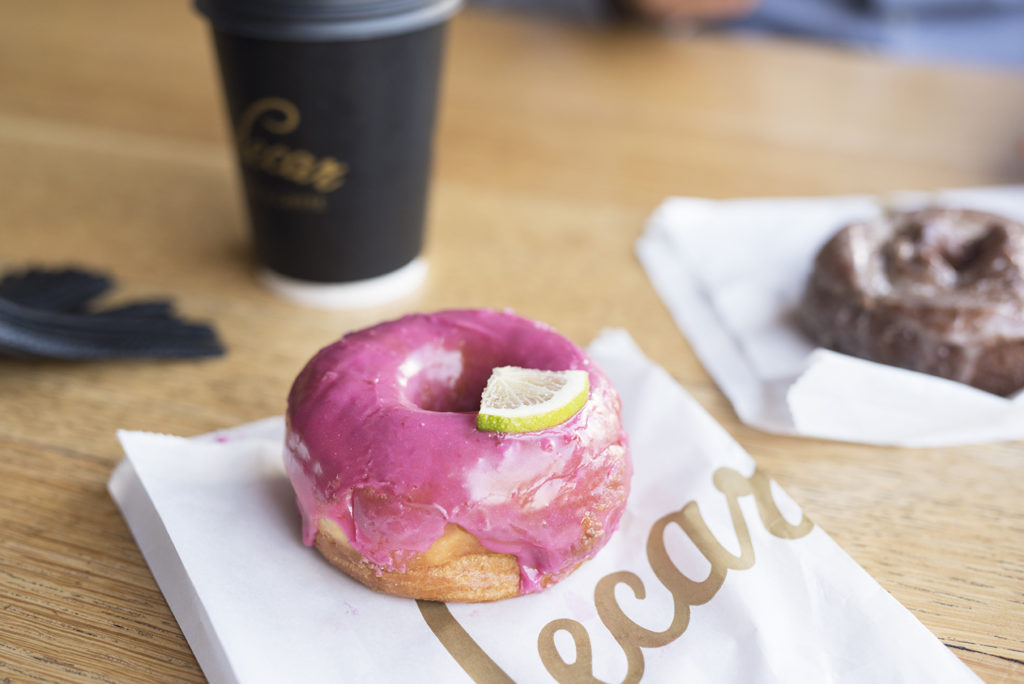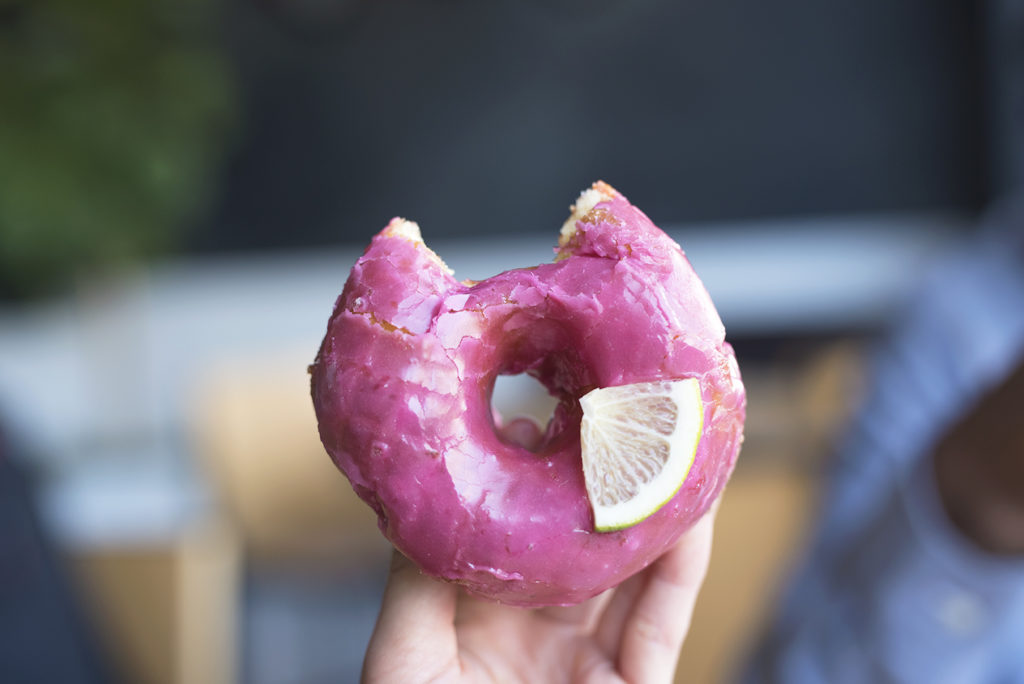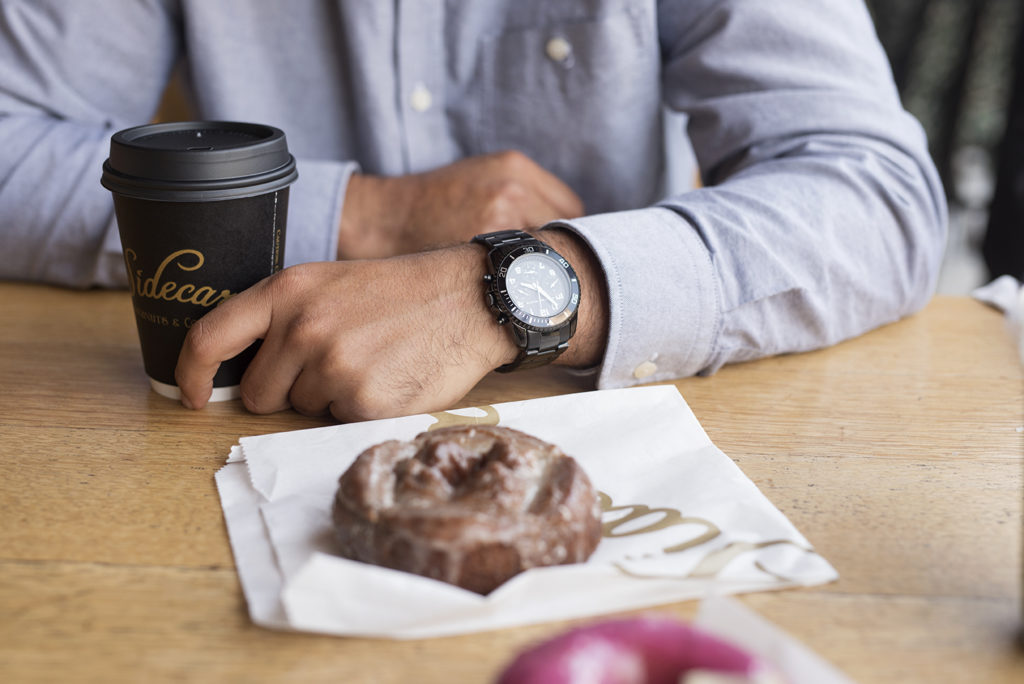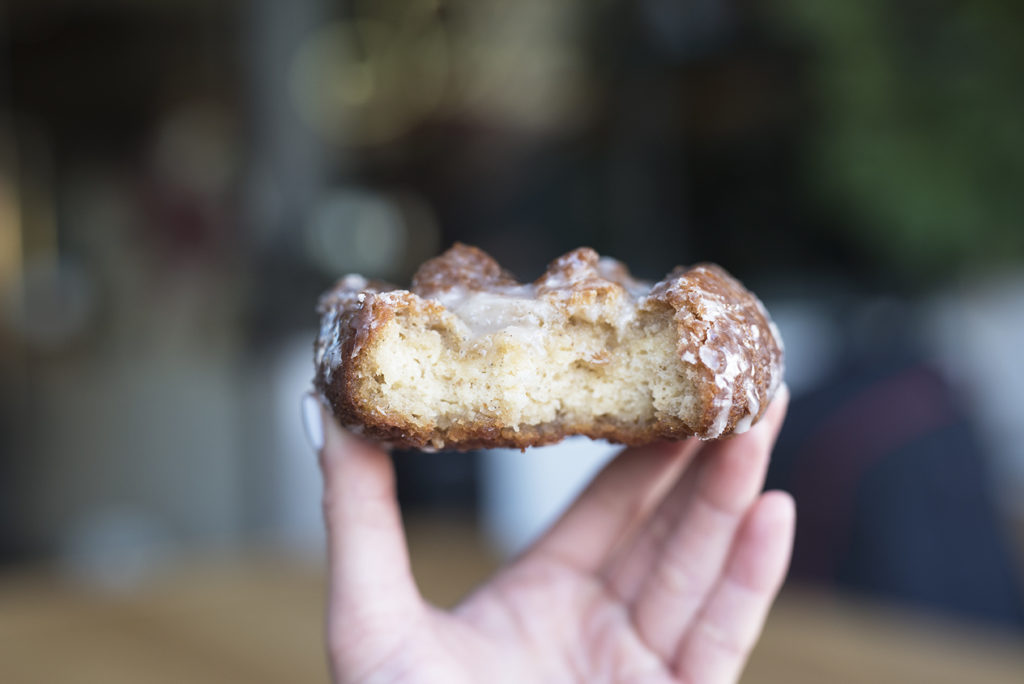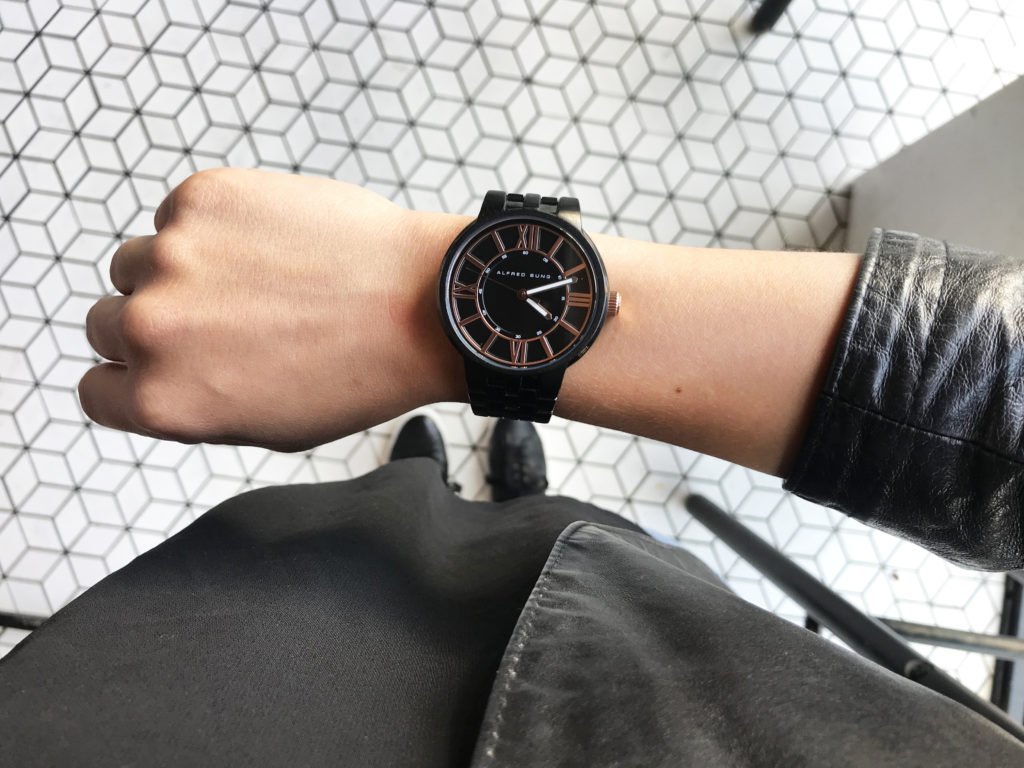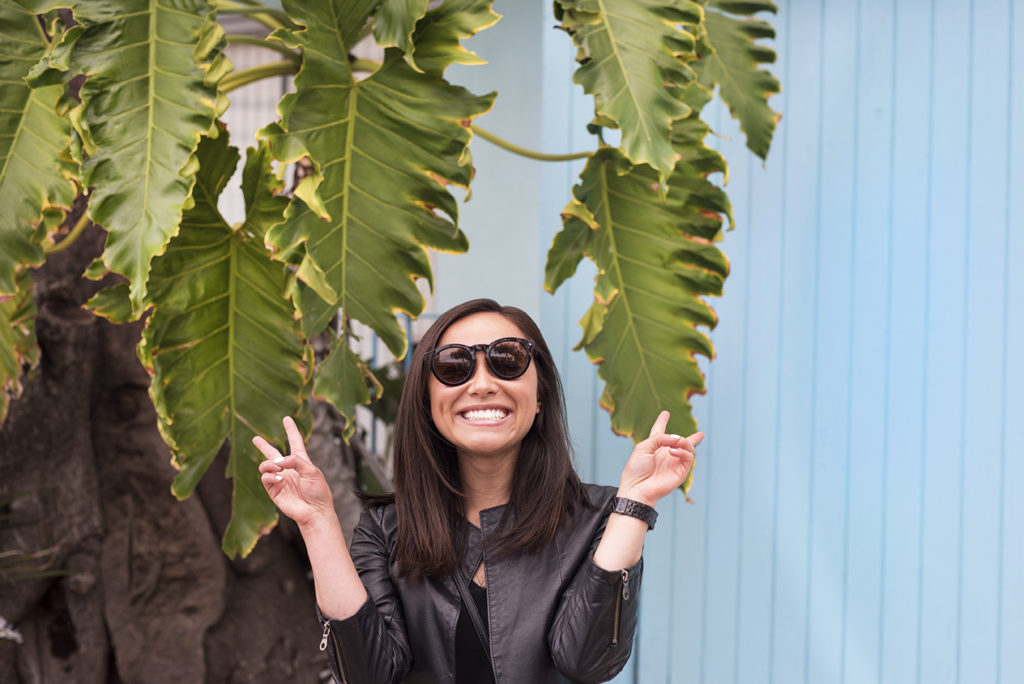 *Watches provided c/o Alfred Sung, all opinions are my own :).