03 Mar

Irish Cream Frappé Recipe with Torani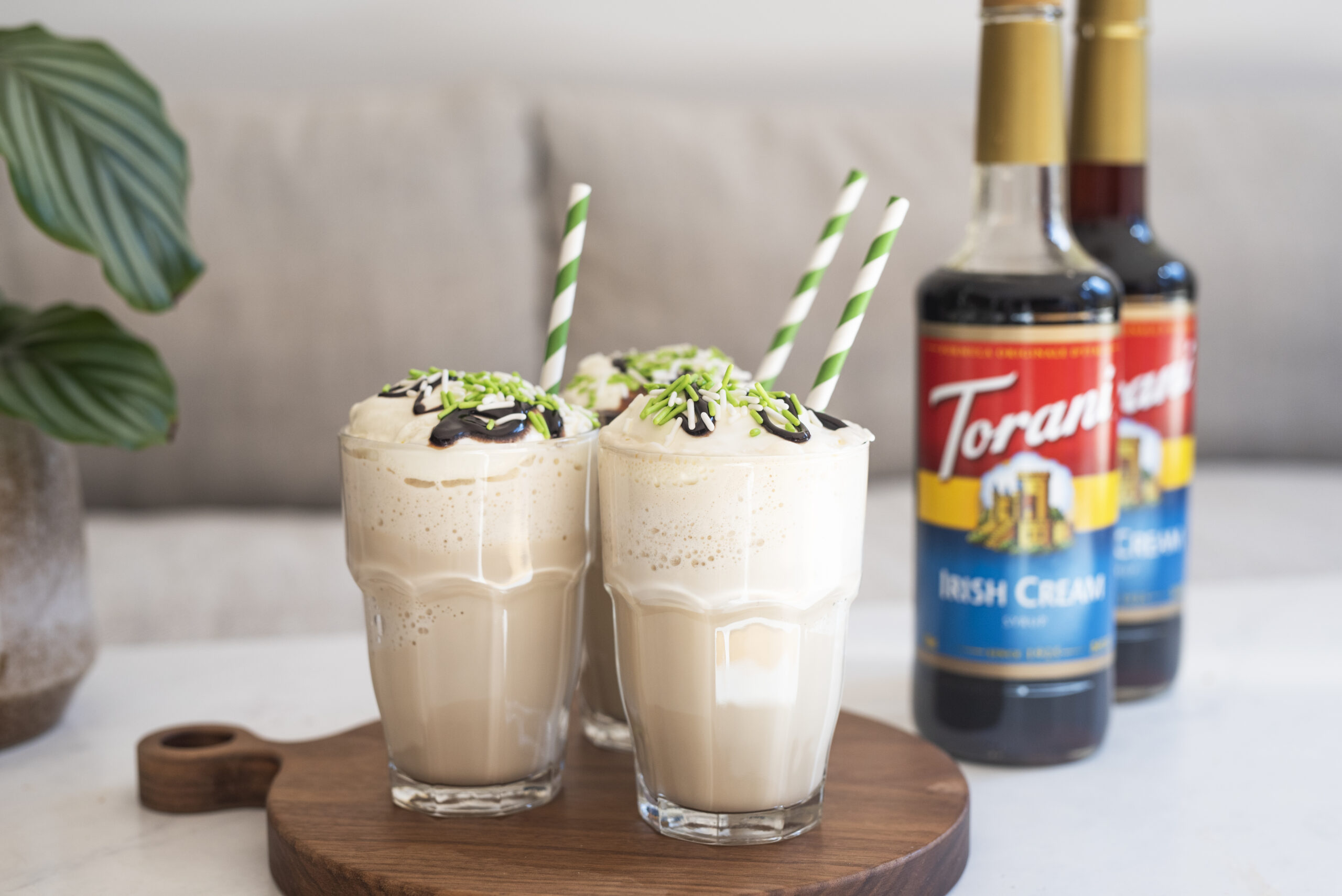 This post is sponsored by Torani, recipe and opinions are my own 🙂
We've been having some really bright sunny days here in New York recently. A couple of days have even reached around 60 degree temperatures! With these warmer days, the parks are buzzing and the streets just feel way more livelier! I absolutely love it.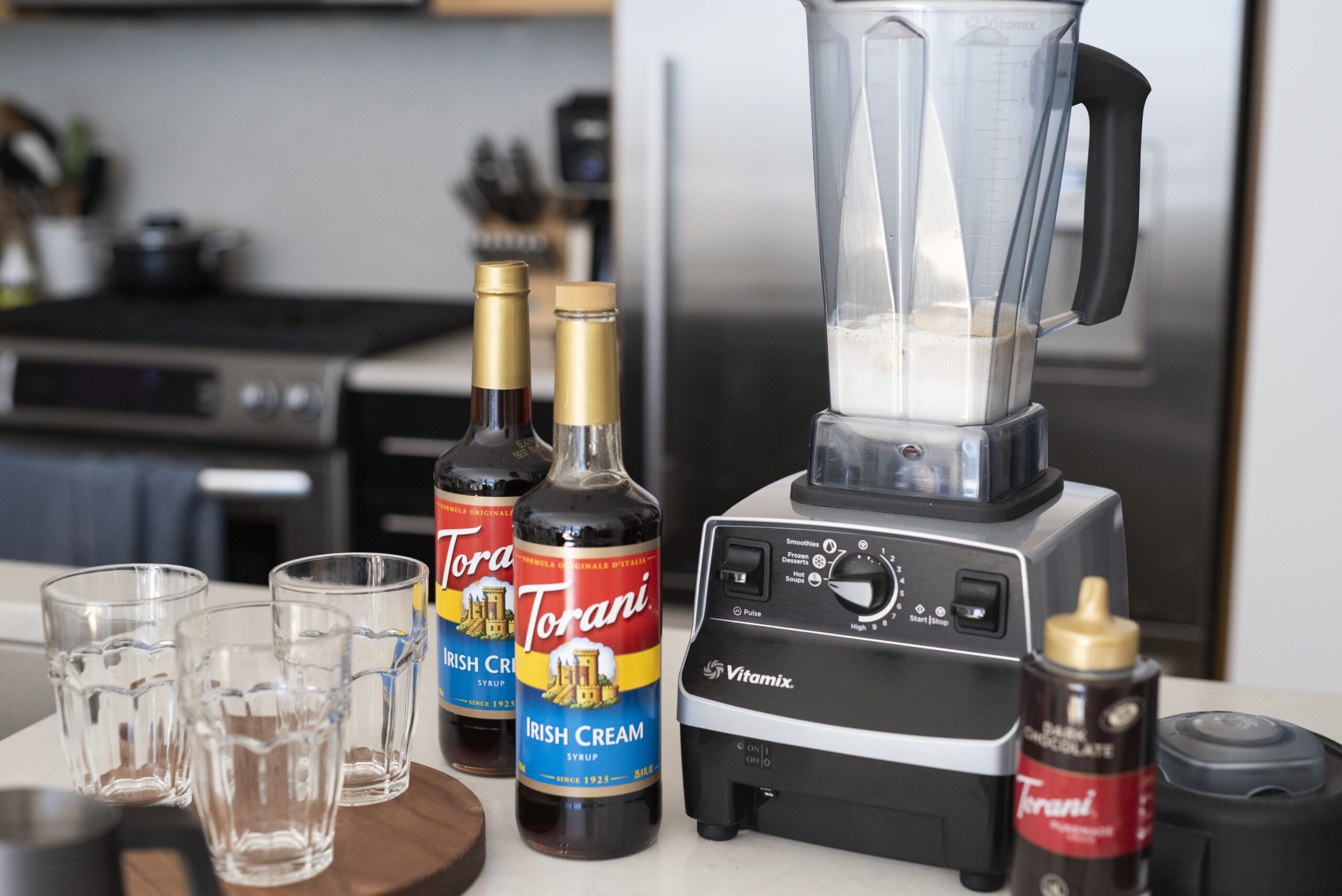 I'm a huge coffee person, the type that will drink 3 cups a day without even realizing it! With these warmer days popping up here and there, I started getting some cold coffee drink recipes ready because I absolutely love those frothy frozen caffeine treats when the sun is shining.
To feel a little festive (with St. Patrick's Day coming up), I grabbed a bottle of one of my favorite Torani Syrups (Irish Cream) and made a classic Irish Cream Frappé! It is SO easy to make. With only 4 ingredients, you can whip this drink up in no time. Torani syrups always add so much flavor and you only need a spoonful!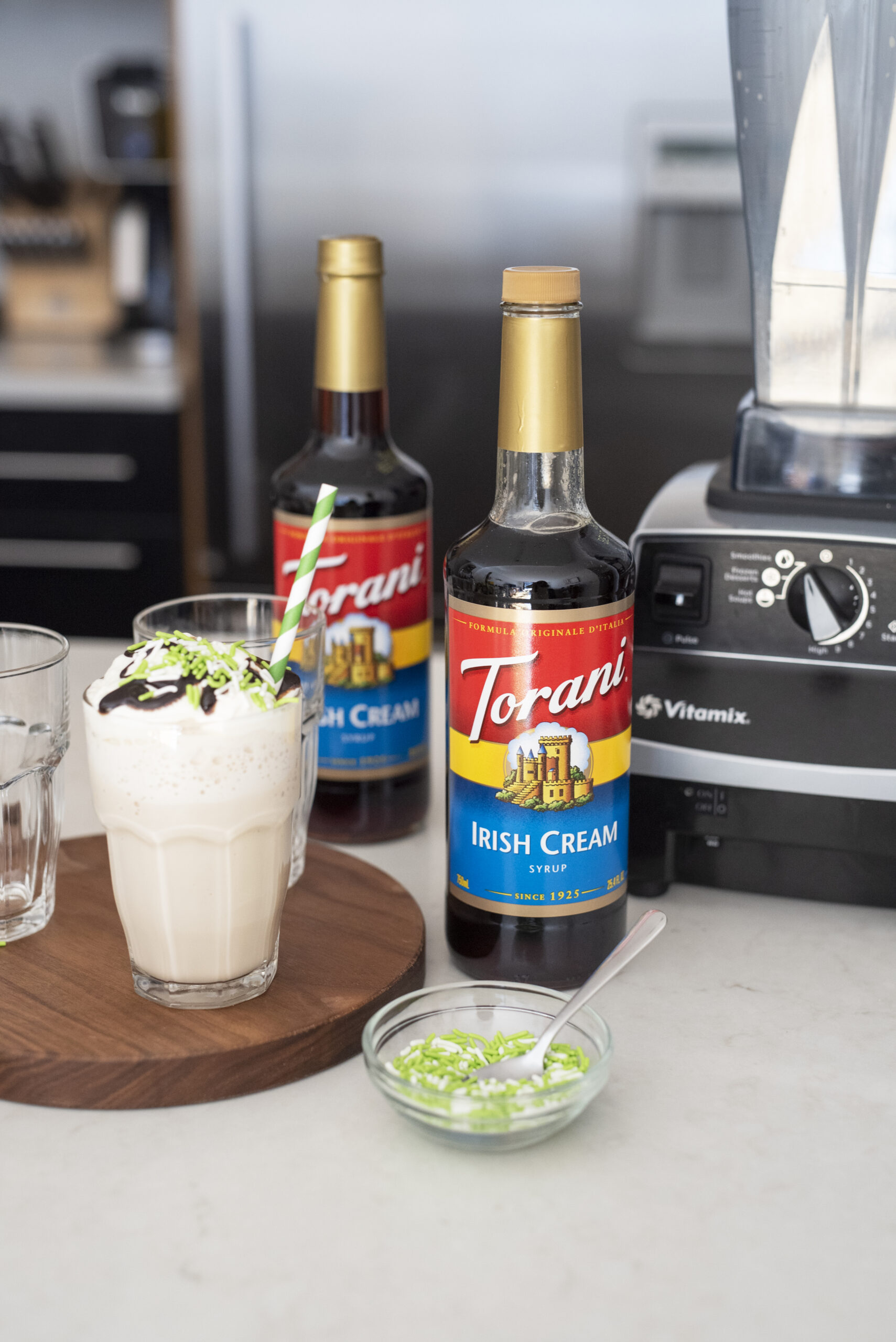 So grab your blender, some espresso, a bottle of Torani Irish Cream Syrup and get ready to dip into a moment of paradise while you sip on this delicious blended coffee drink! Recipe down below.
Enjoy!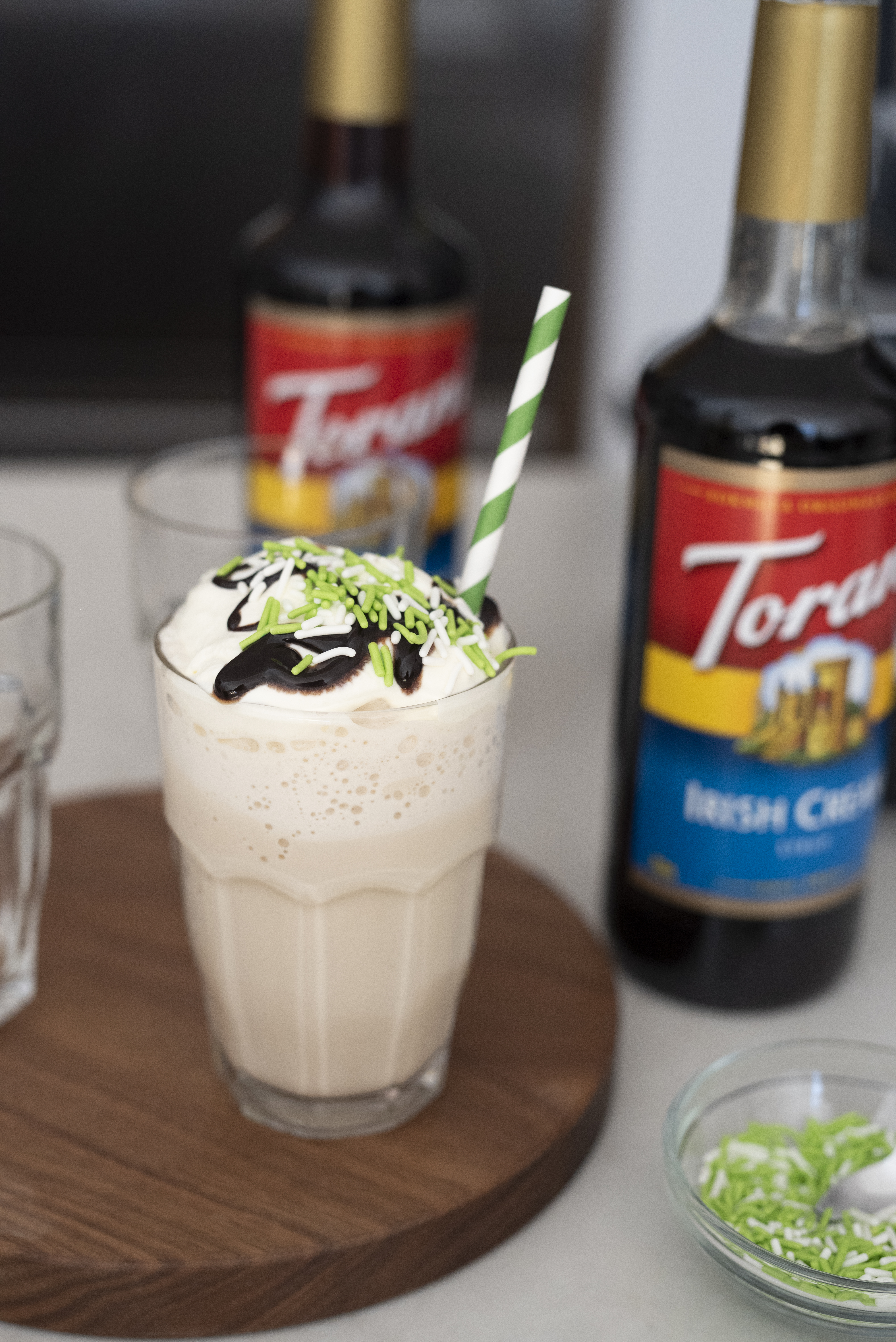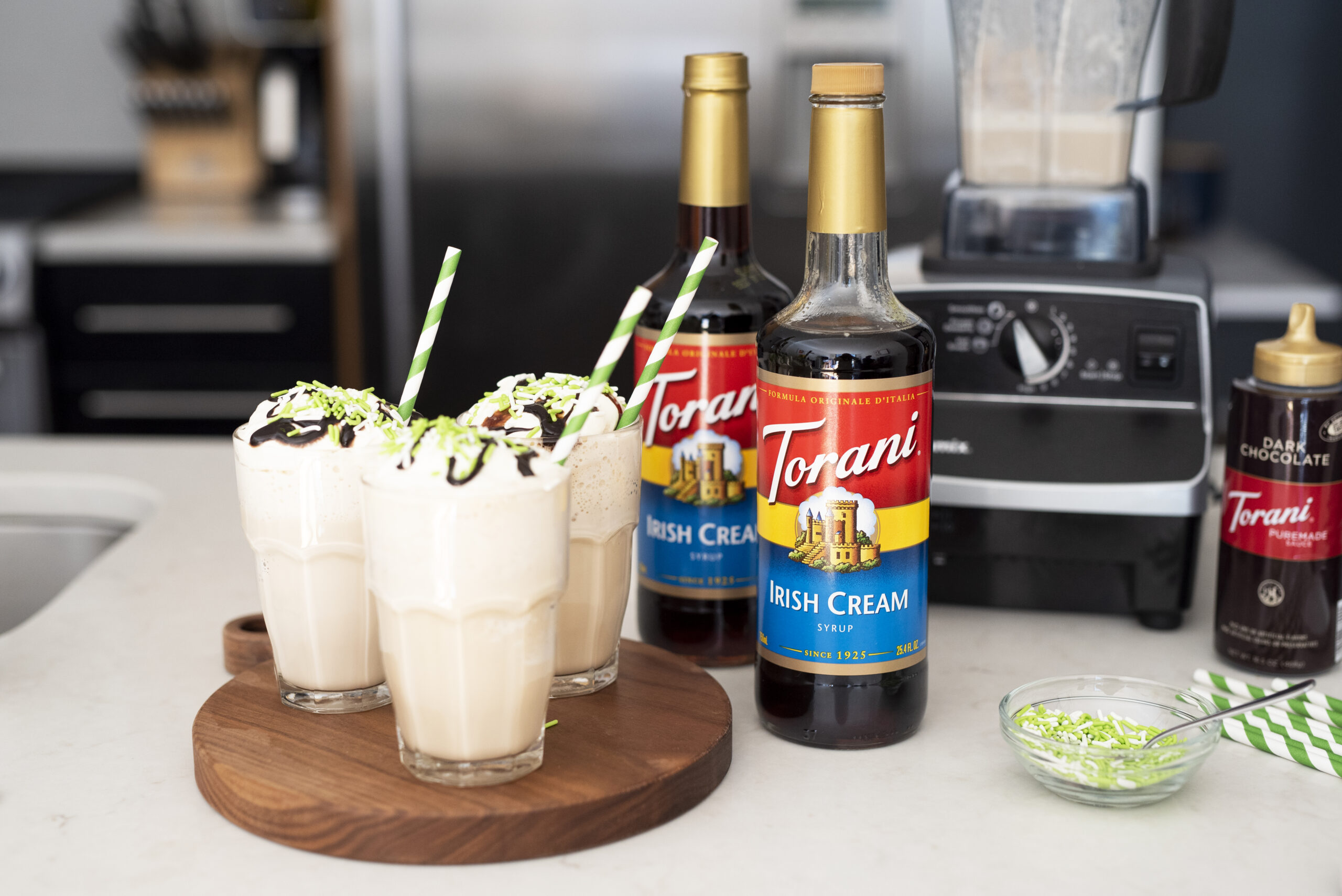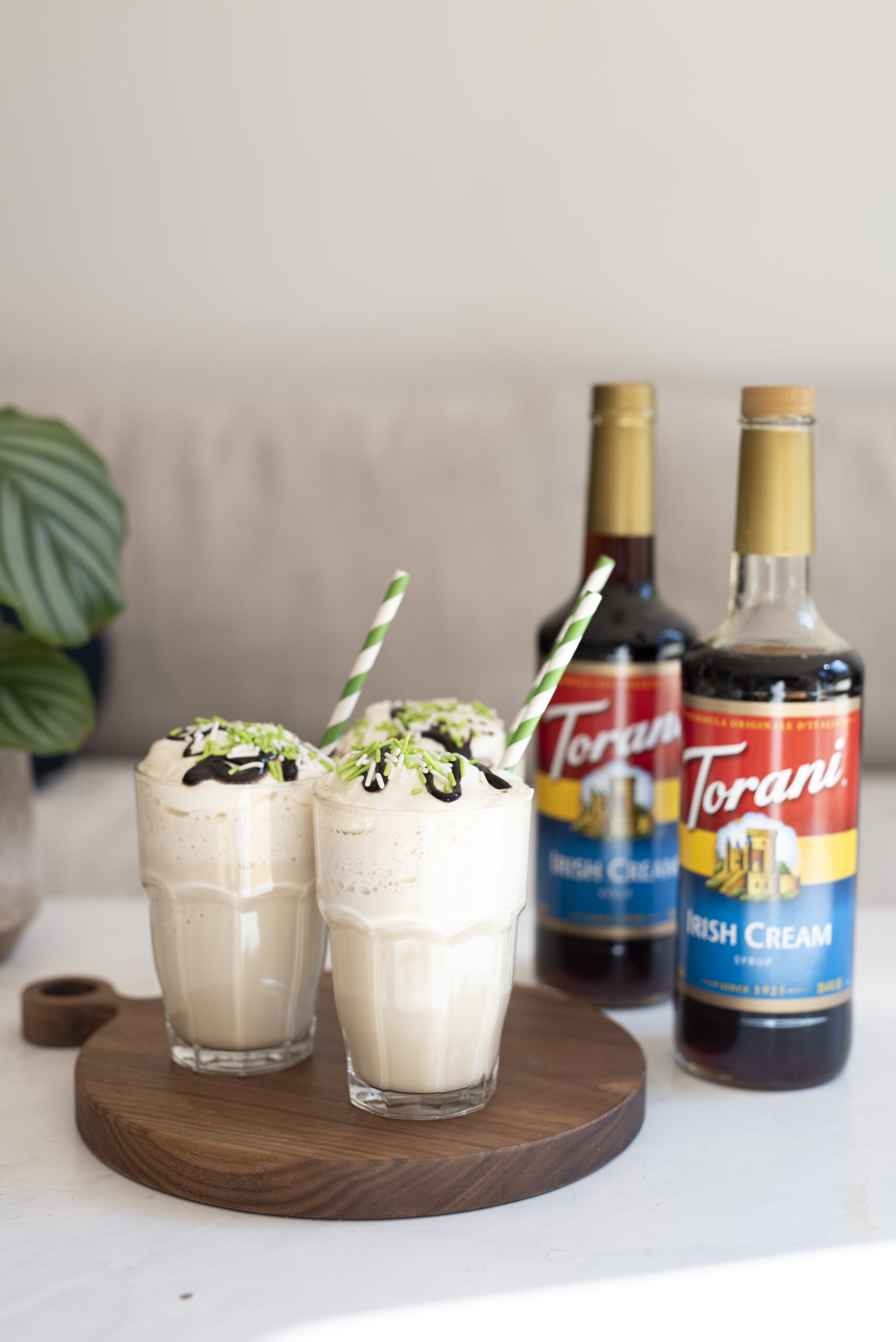 Irish Cream Frappé Recipe with Torani
By Justine Published: March 3, 2022
This post is sponsored by Torani, recipe and opinions are my own 🙂 We've been having some really bright sunny days here …
Ingredients
Instructions
In a blender, combine espresso, ice, cream, and Torani Irish Cream Syrup. Blend on high speed until all ingredients are smooth.

Serve in a tall glass. Top with whipped cream, sprinkles, and Torani Puremade Dark Chocolate Sauce (if desired). Enjoy!

WordPress Recipe Plugin by ReciPress