26 Sep

Italian Baked Eggs with Turkey Sausage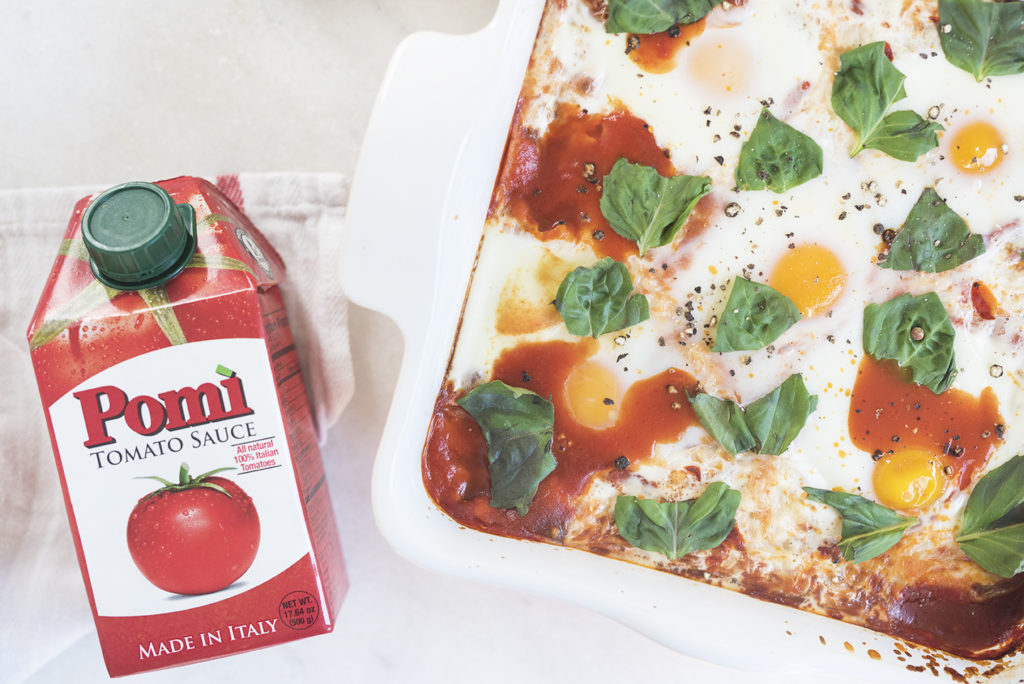 I absolutely love baked egg dishes! They are so versatile in the sense that you can enjoy them for breakfast, brunch, lunch, or dinner! They can really hit the spot no matter the time of day.
I normally go with a simple baked egg recipe using a good quality tomato sauce, onion, a few spices/herbs, cracked pepper, and organic eggs. For this recipe, I added a few components to really elevate the dish including turkey sausage, green bell pepper, mozzarella, and fresh basil! The idea was inspired by one of my favorite Italian classic (sausage, pepper and onion). Whether it was on sandwiches or over pasta, I remember my face would always light up any time sausage, pepper & onion was being served. It is also always my go-to item to get whenever the San Gennaro festival pops up each year in NY.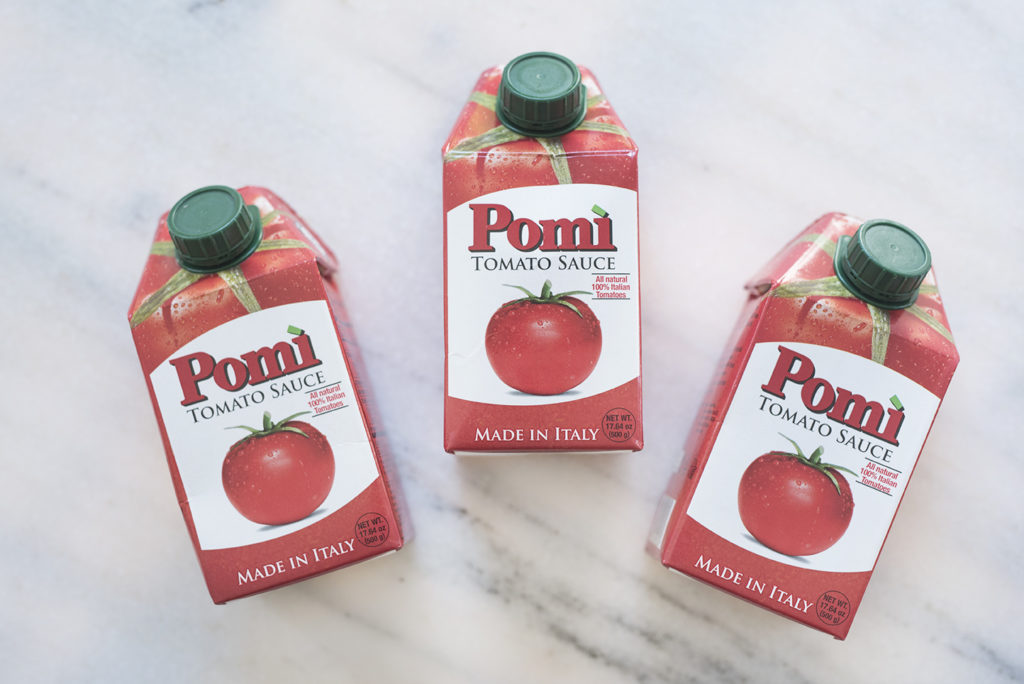 For the sauce, I opted for a box of Pomi. Believe it or not, Pomi has been around since 1982! It's no surprise they've been around so long because you can really taste the quality. All of their tomatoes are grown in Italy close to the processing establishments to guarantee the freshest quality.
The dish comes together pretty quickly. You start by sautéing the ingredients together with the sauce until everything has cooked down a little. Then transferring to an oven safe dish (or continue to use your cooking skillet if it is oven safe). Crack a few eggs on top and then pop into the oven until the whites are fully baked.
I like to top this dish with fresh torn basil leaves and cracked pepper.
Scroll on down below for the recipe, hope you enjoy!
xo Jus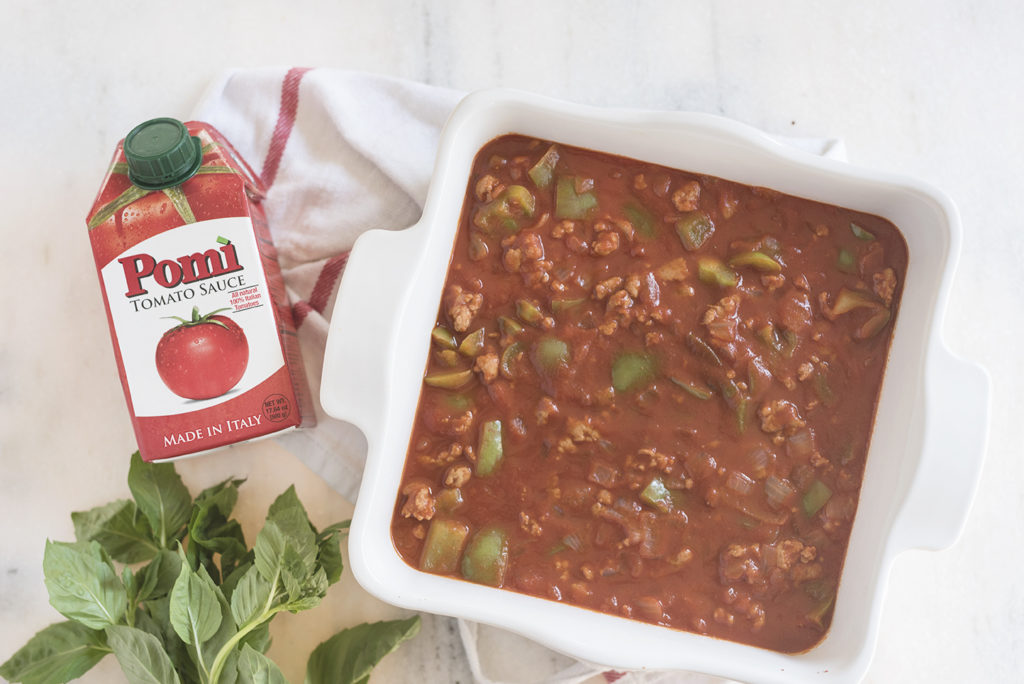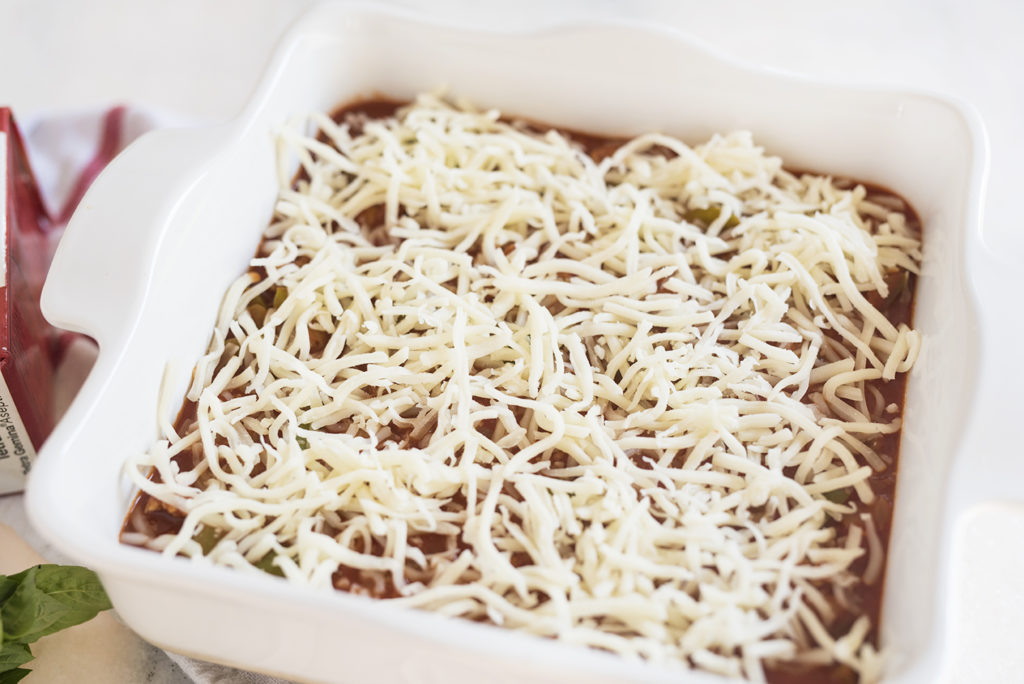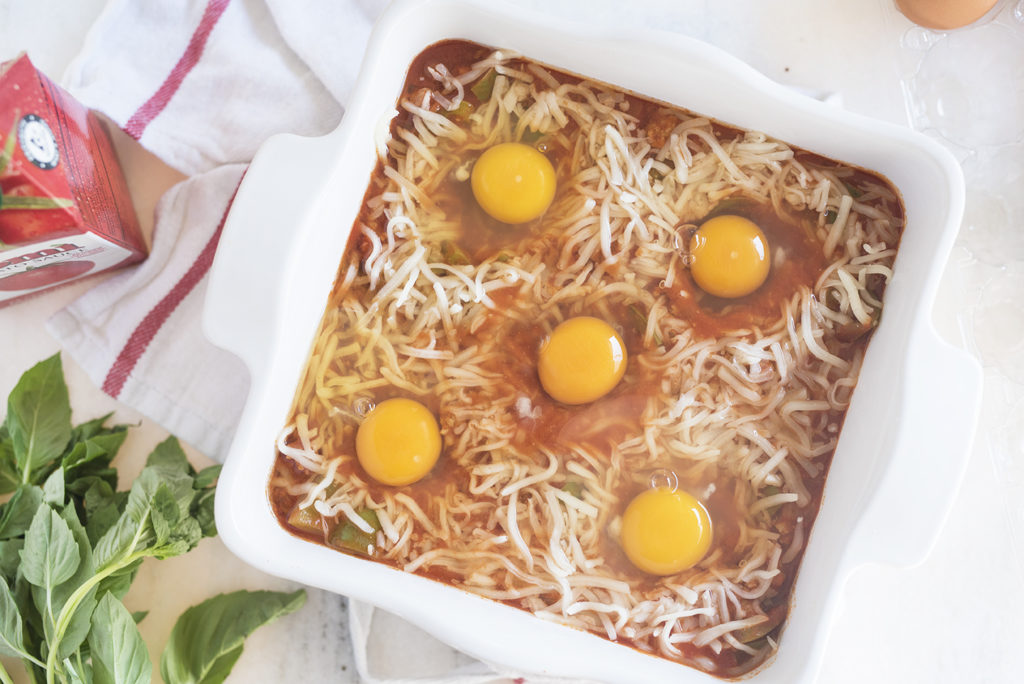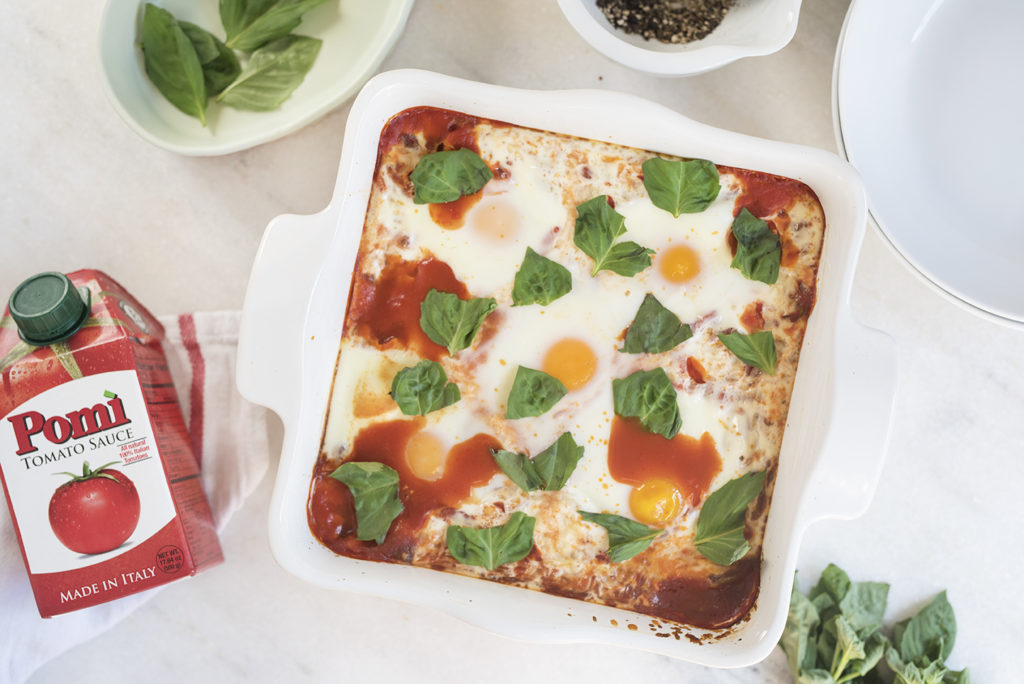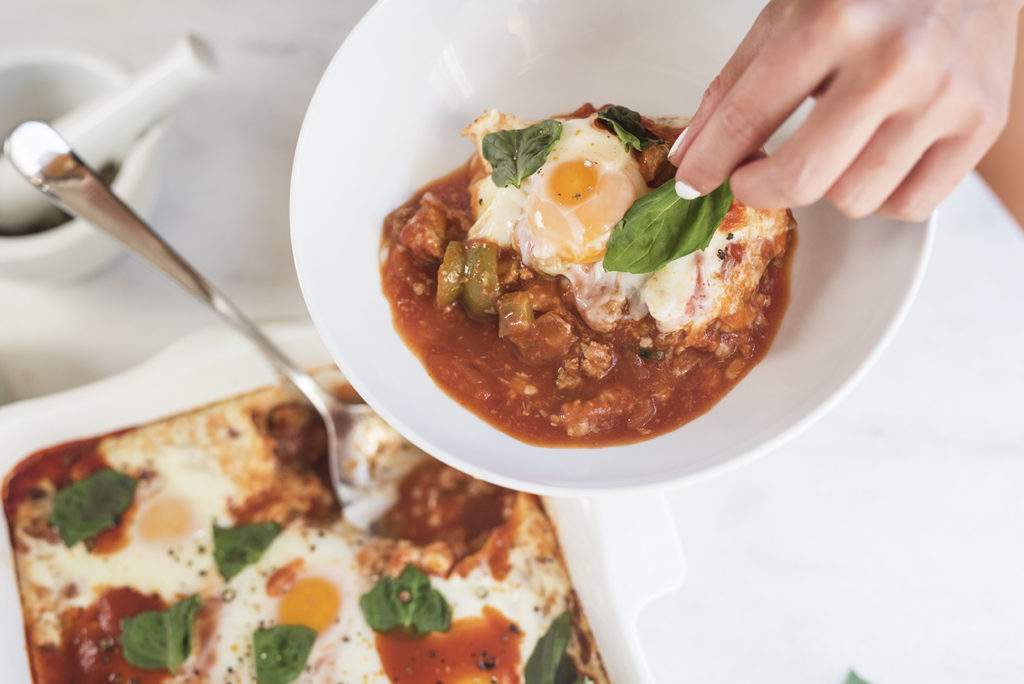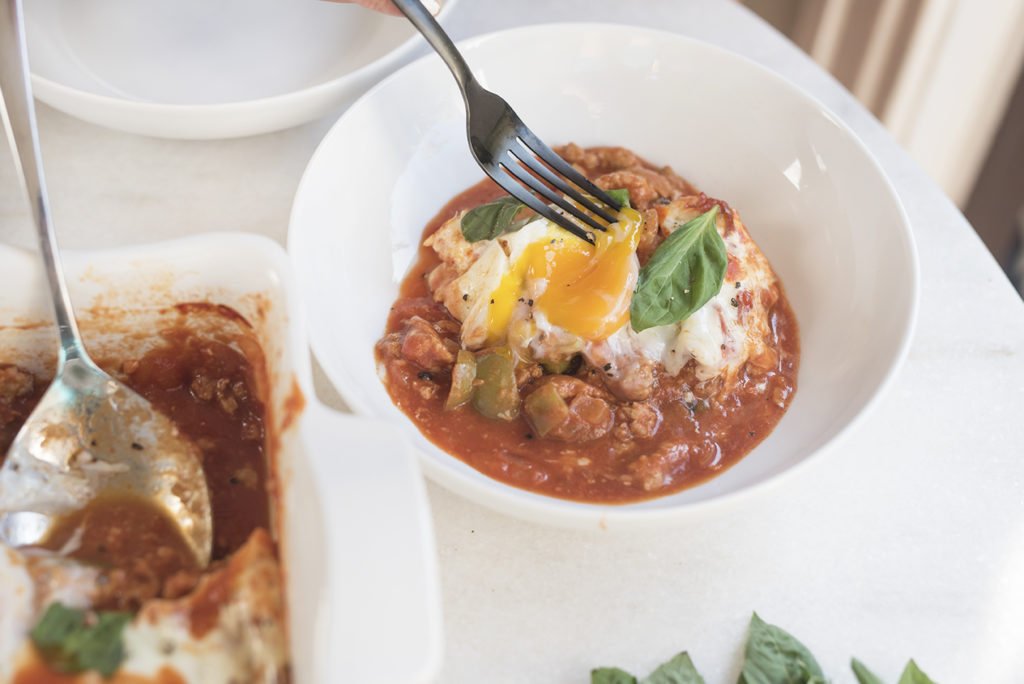 *Post sponsored by Pomi, recipe and opinions are my own 🙂
Italian Baked Eggs with Turkey Sausage Recipe
By Justine Published: September 26, 2018
I absolutely love baked egg dishes! They are so versatile in the sense that you can enjoy them for breakfast, brunch, lunch, or …
Ingredients
Instructions
Preheat oven to 375 degree F.

Heat a large skillet (oven safe if possible) over medium high heat. Add in olive oil and swirl to coat the pan.

Remove casing from turkey sausage and place the sausage in the pan. Break the sausage up with a spoon and cook until the sausage is brown on all sides.

Add in chopped onion and green bell pepper and cook until softened about 2-3 minutes.

Stir in oregano, cayenne pepper, and Pomi tomato sauce. Let simmer for 1-2 minutes. Remove from heat, transfer to an oven safe baking dish if your skillet it not oven safe.

Top mixture with mozzarella. Crack eggs on top leaving some space in between. Place in oven and bake just until eggs are set, about 7-10 minutes.

Remove from oven and sprinkle with fresh basil leaves, salt & pepper to taste.

WordPress Recipe Plugin by ReciPress