26 Aug

Lattes at Juniper Table in Palm Springs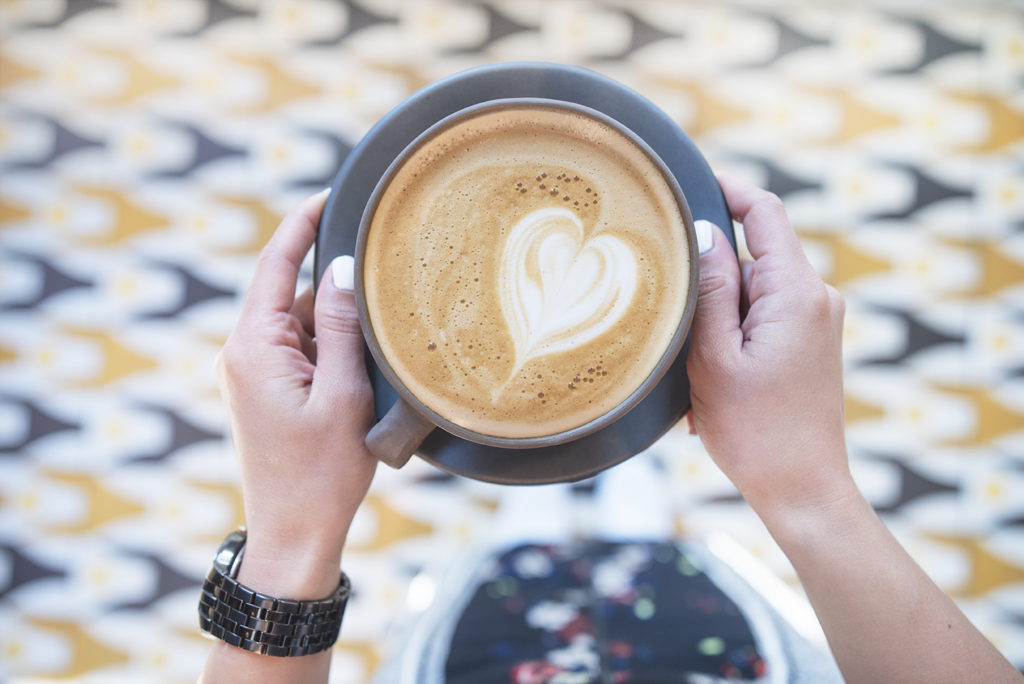 Finally had the chance to head to Palm Springs for a little getaway and it was beautiful! I wanted to try a variety of different places and since we were only there for a couple of days, we decided to just get small bites at each place to maximize the places we could see! One of the stops was Juniper Table.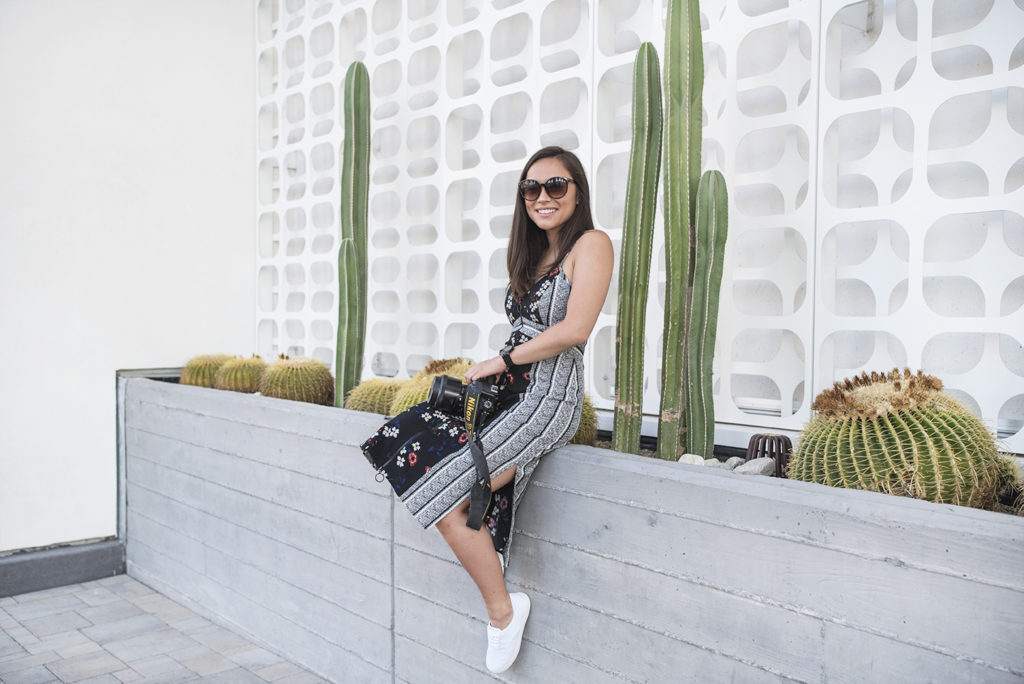 Juniper Table, labeled as serving "rustic mediterranean fare" is adjacent to the Kimpton Rowan hotel. They open early with coffee and breakfast items, have a small all day menu, and also serve dinner.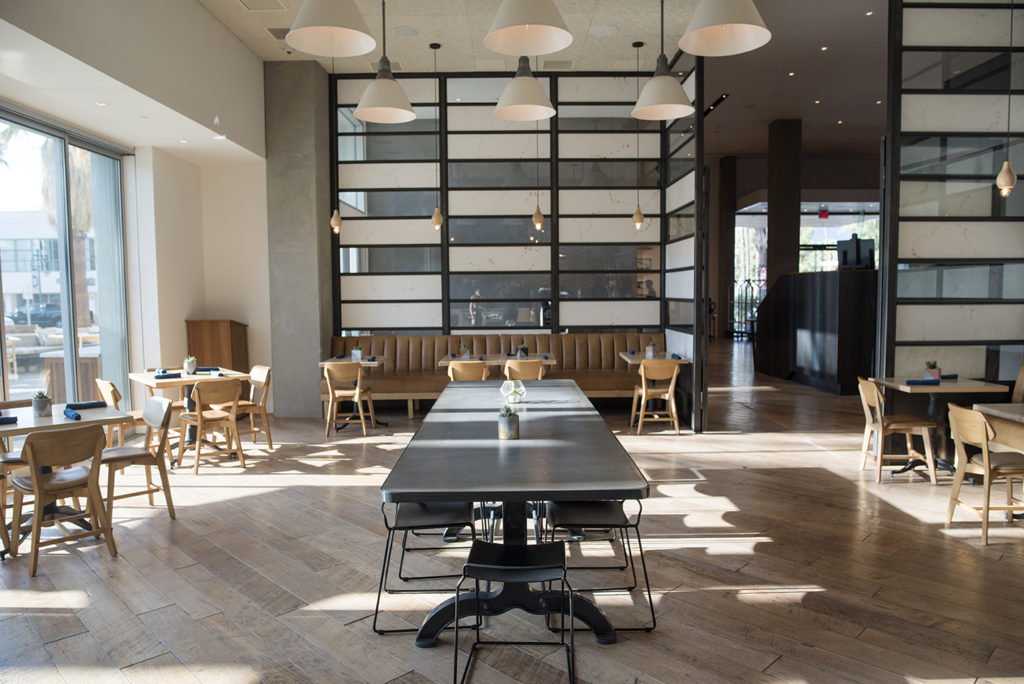 Since Sami and I are both generally early risers, we got to the place right when they opened at 7am. It can be really nice being early birds, we had the whole place to ourselves!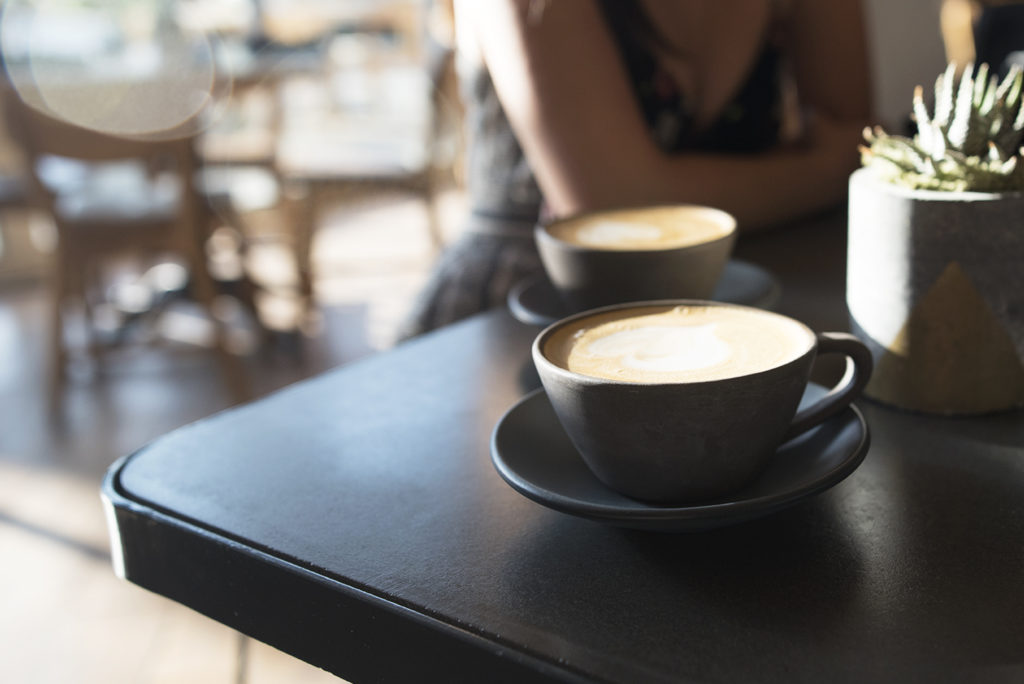 First order of business at 7am = coffee so we both ordered almond milk lattes. I honestly would go as far to say this was one of the best lattes I have ever had. Super lush and creamy. I hate ordering a latte at a ho-hum place and they burn the espresso. Not here! It was honestly made to perfection and really hit the spot. Not to mention the wonderful barista made adorable little latte hearts with the foam! Love me a good latte art!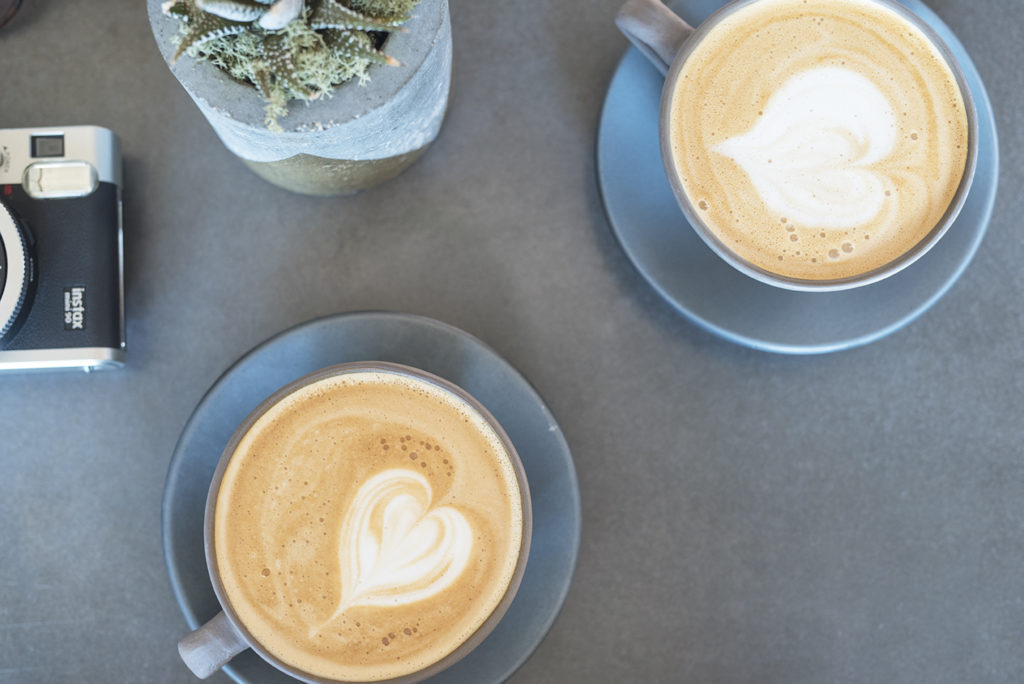 I could go on and on about the beauty of the interior. Every little detail was carefully designed. It also had just the right mix of neutral tones and bright pops of a mustard yellow. The floor and walls near the counter were decked out in an abstract pattern.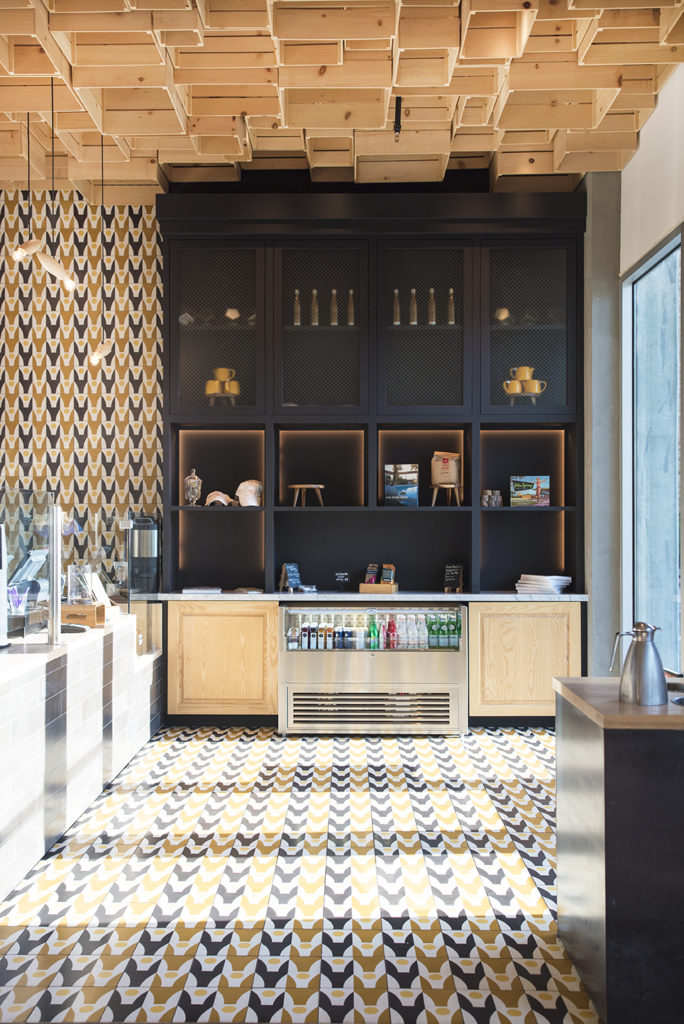 The tables made of matte materials and were adorned with concrete vases holding succulents. Leather benches lined the walls and black metal chairs tucked under the main table. I'd describe the space as sophisticated without being so fancy that it seems unapproachable. Hats off to the architectural designers here!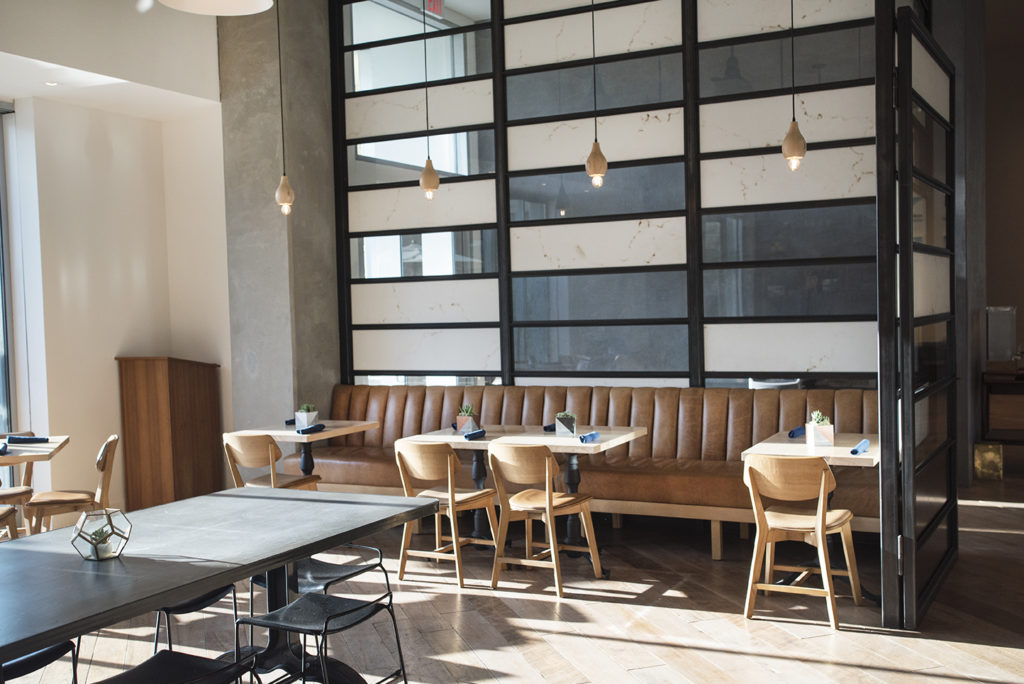 In addition to the wonderful lattes, we ordered the brick oven egg white frittata. Sami and I are both *trying* to limit our intake of gluten so this was the best option. Made with egg whites, turkey sausage, kale, butternut squash, and tomato confit. It's also topped with a crunchy, fresh salad! Overall it was really delicious and I loved how the flavors came together. It may look small but it was pretty filling for an early morning bite!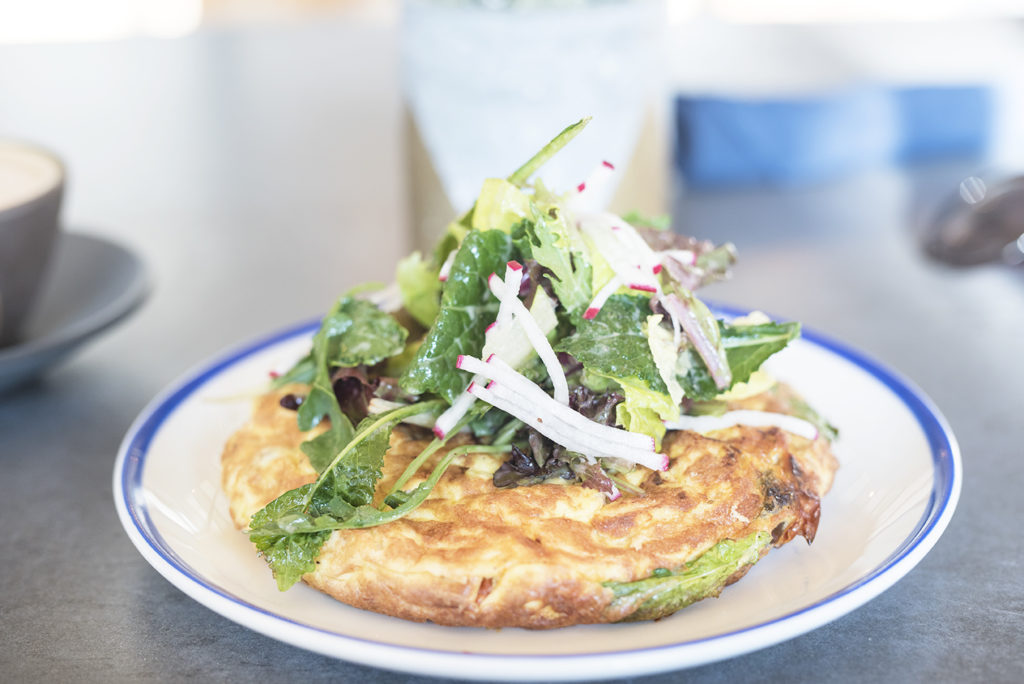 Between the setting and the delicious food/latte, I really wish I had more time in Palm Springs because I would have went back here for dinner! Can't wait for my next trip out there, Juniper Table will definitely be on the list.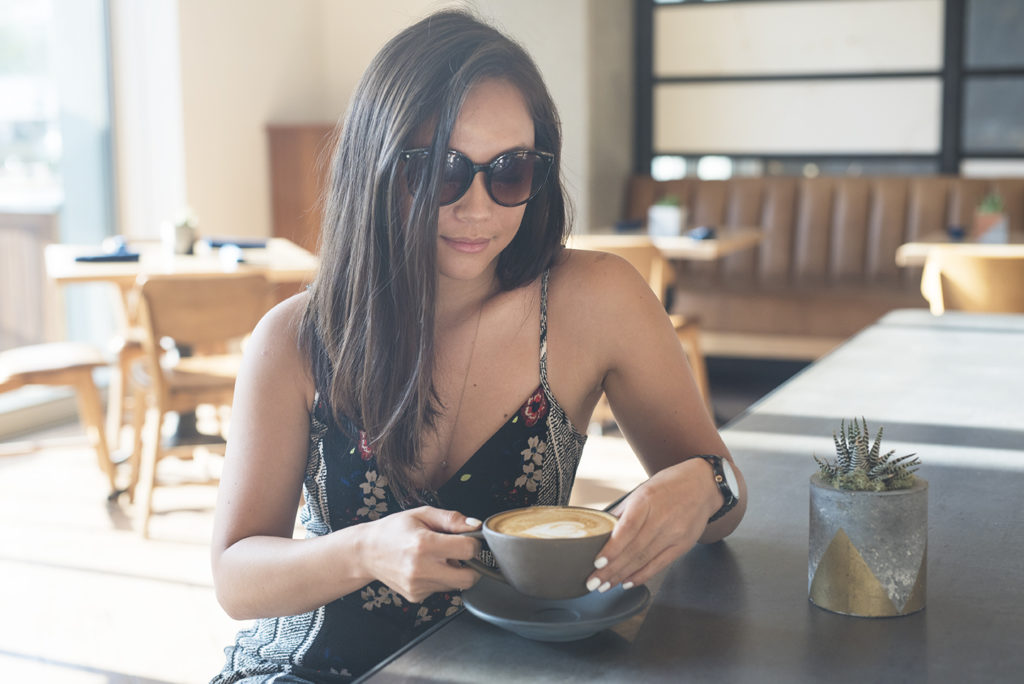 xo Jus