04 May

Chipotle Chicken Empanadas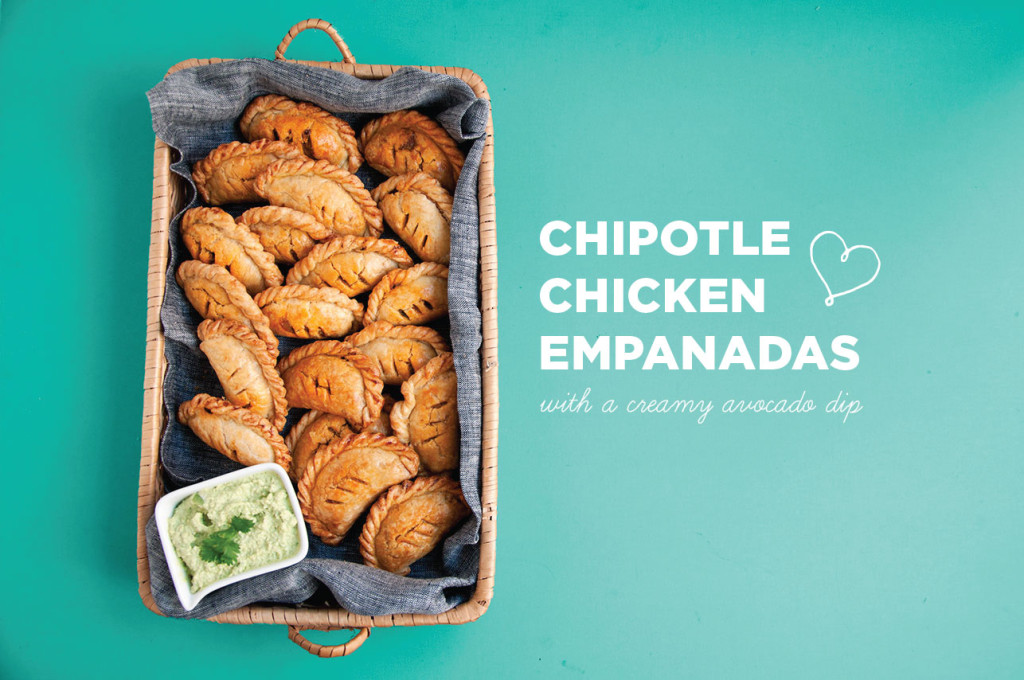 Cinco de Mayo is one of those holidays filled with tons of drinking and eating. If you plan on going to a party and need something to bring, these empanadas are perfect. These "two-bite" appetizer sized empanadas are filled with spicy, smoky, chipotle chicken. You will taste a bit of heat from the jalapenos and chilies but the creamy avocado dip it's paired with really helps balance it out.
Also, an empanada can be sealed shut by pressing down with a fork but Frannie Kim has a great short video on youtube that shows you how to twist the edge of the empanada to form the seal you see in these pics, definitely worth checking out!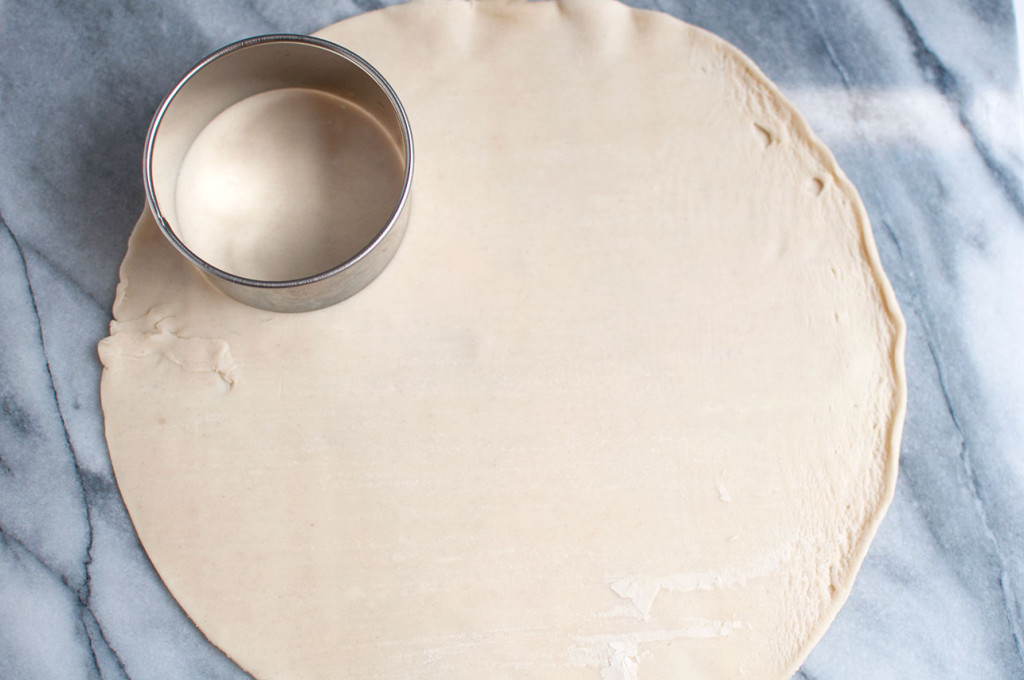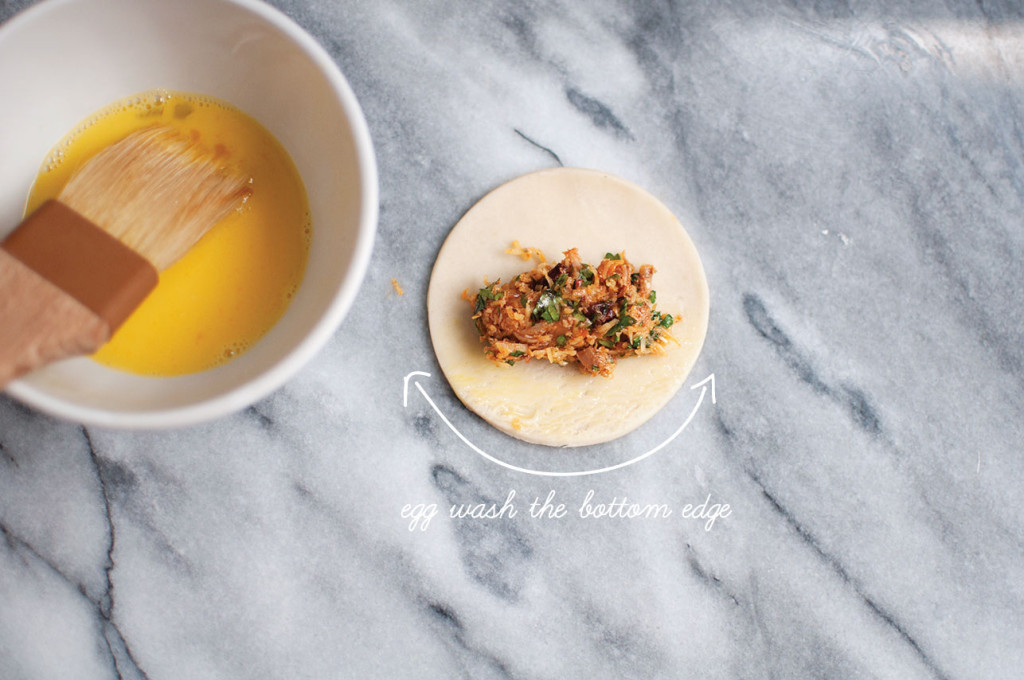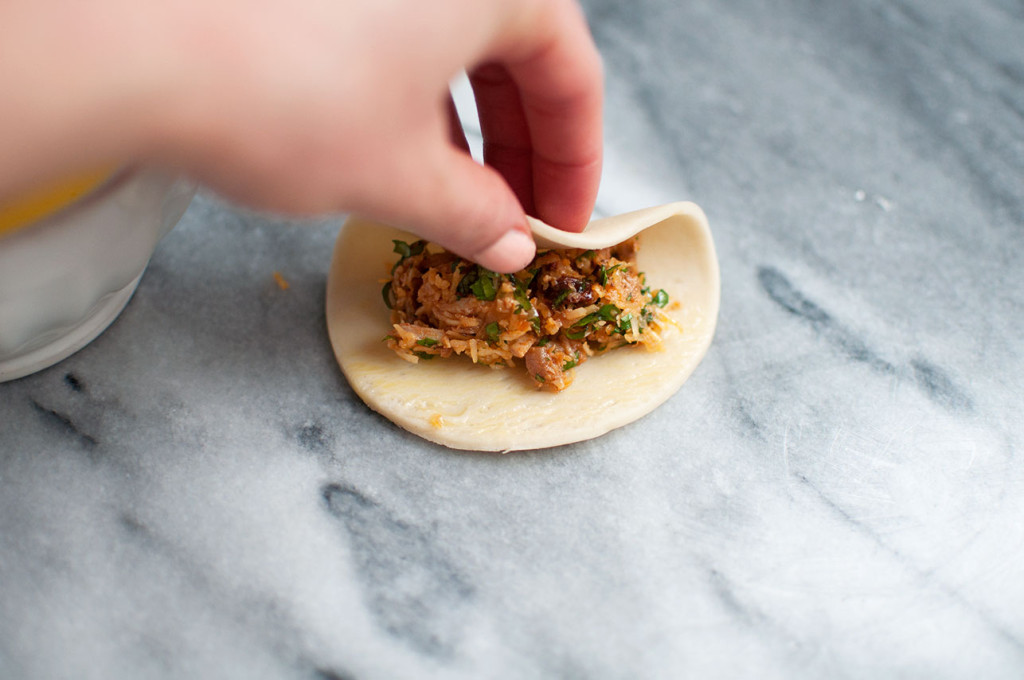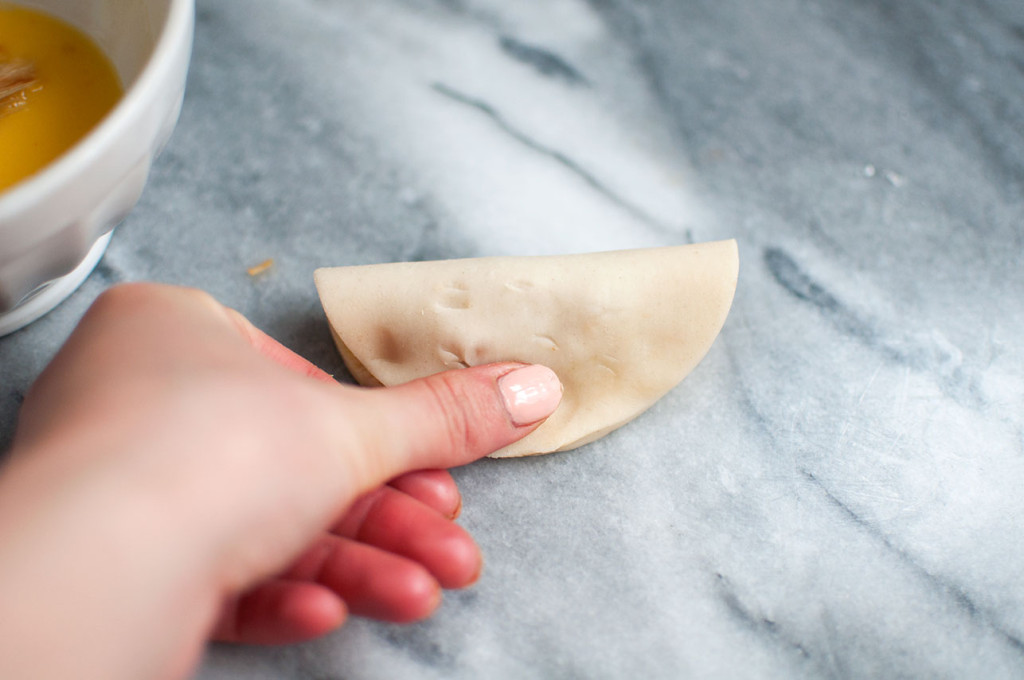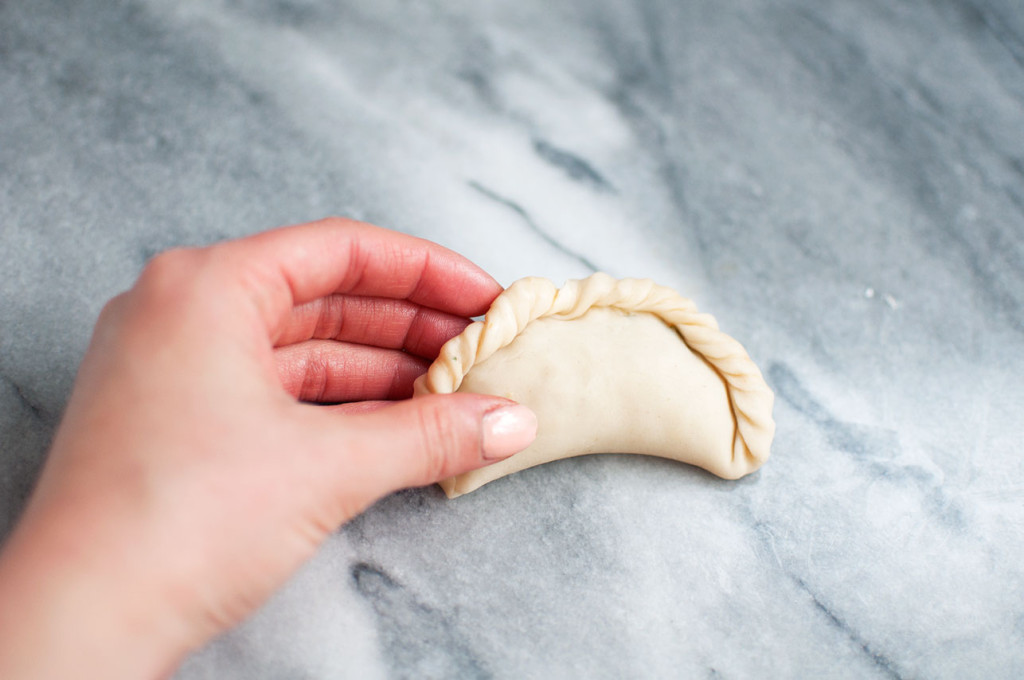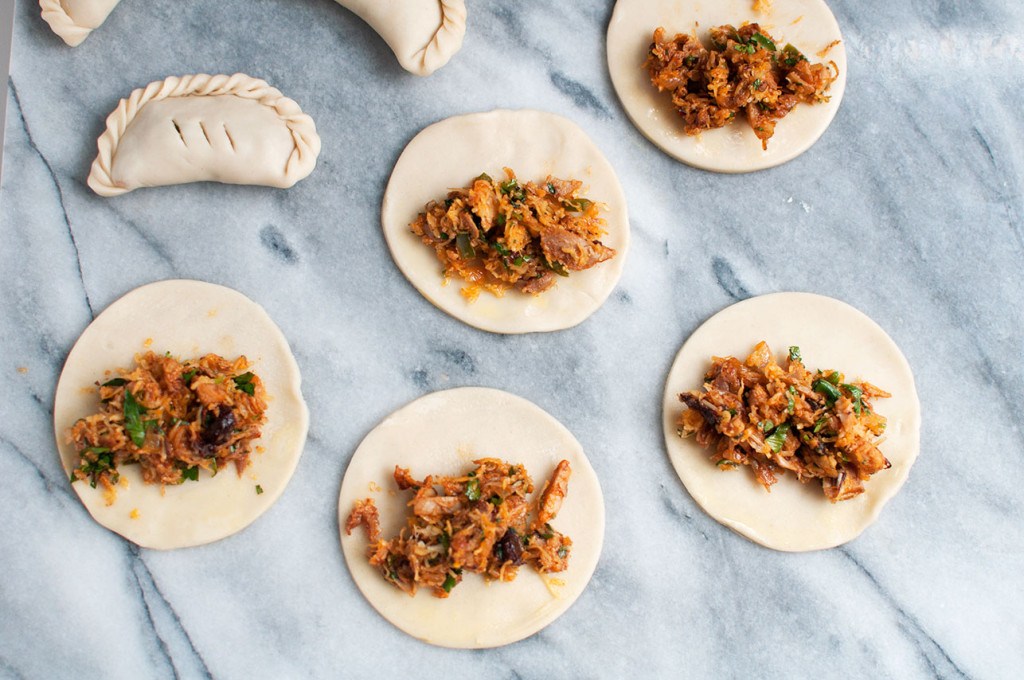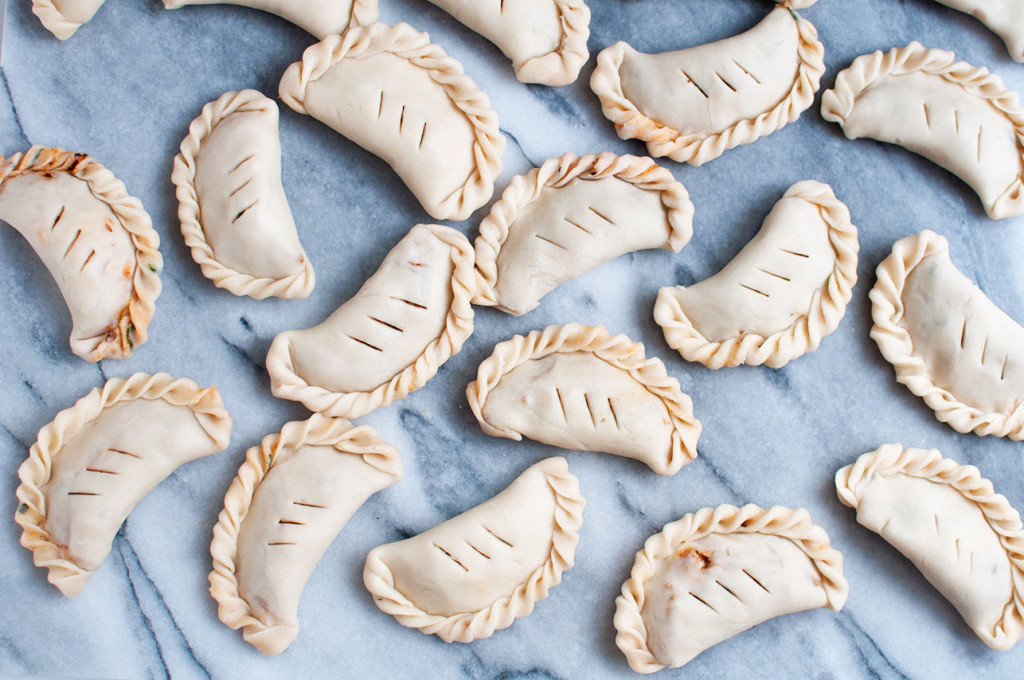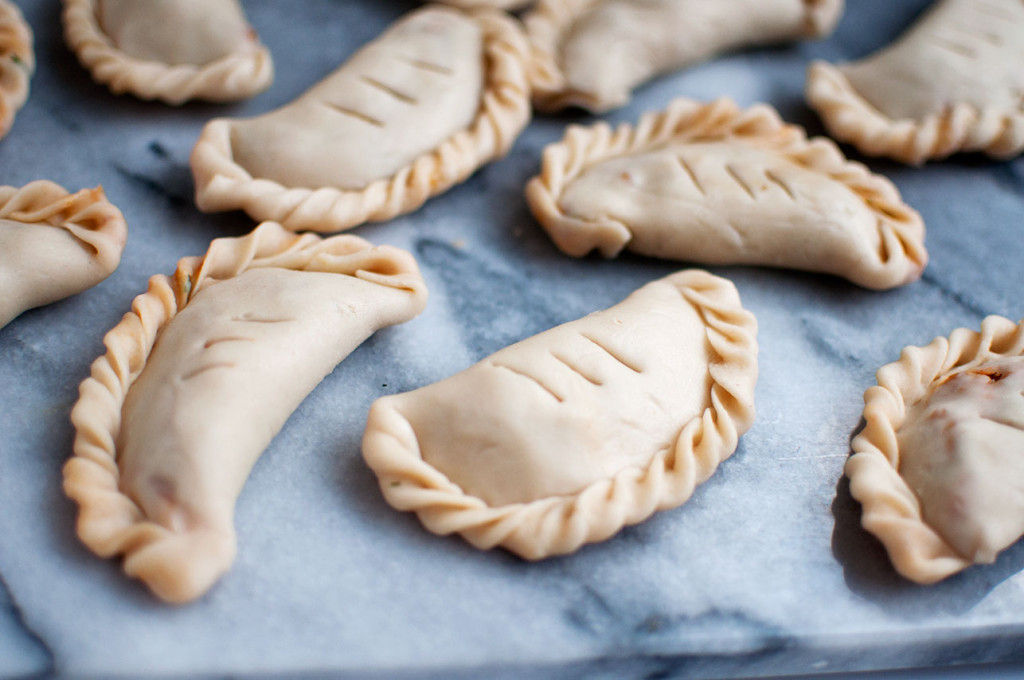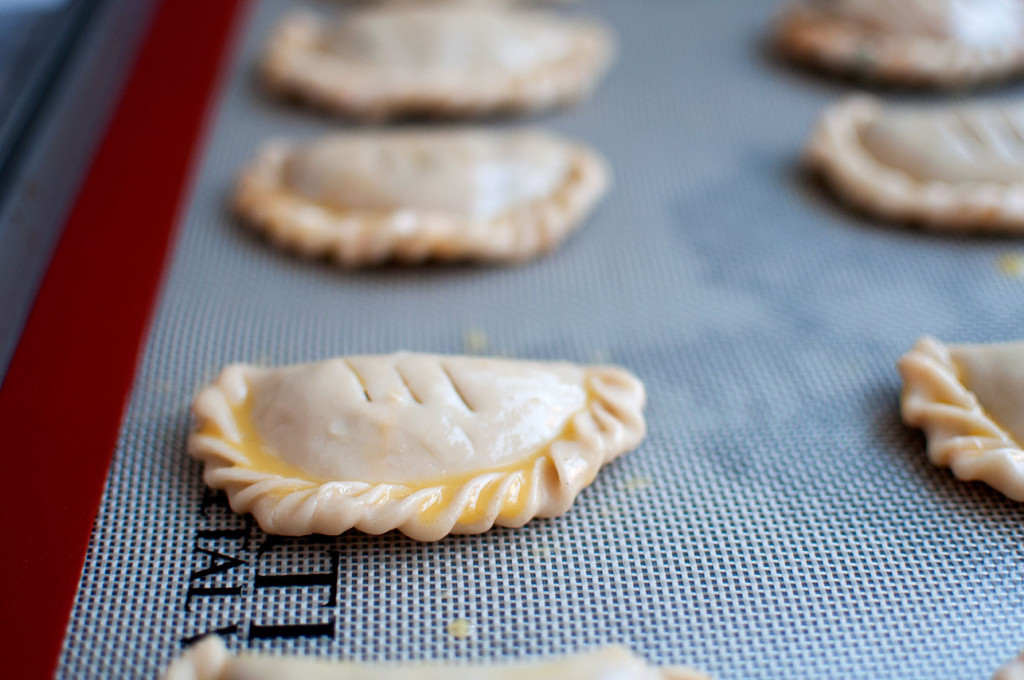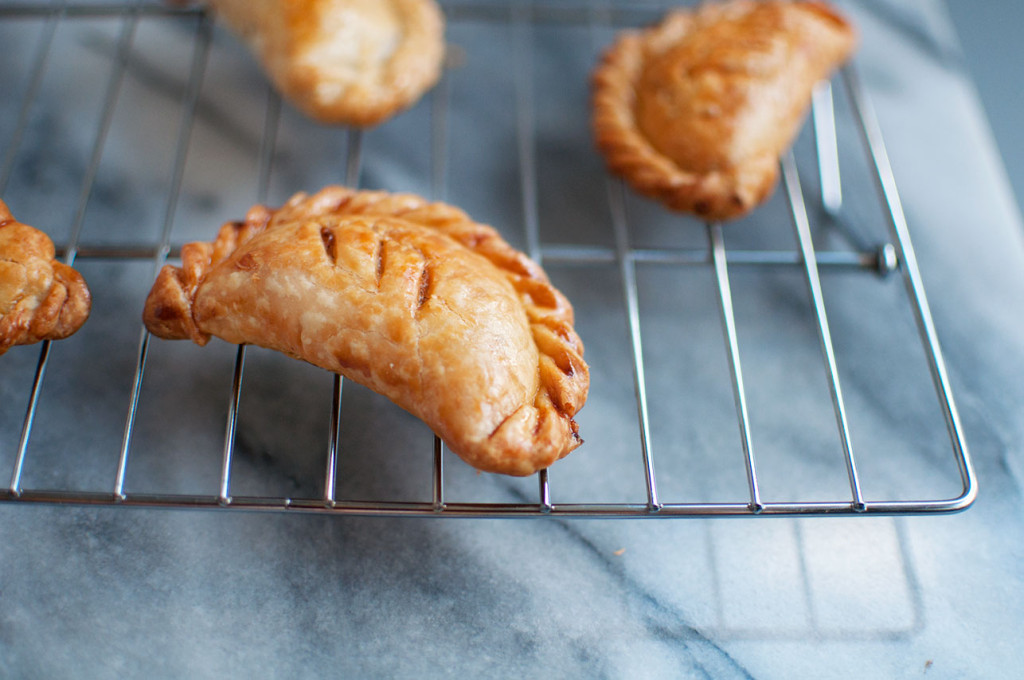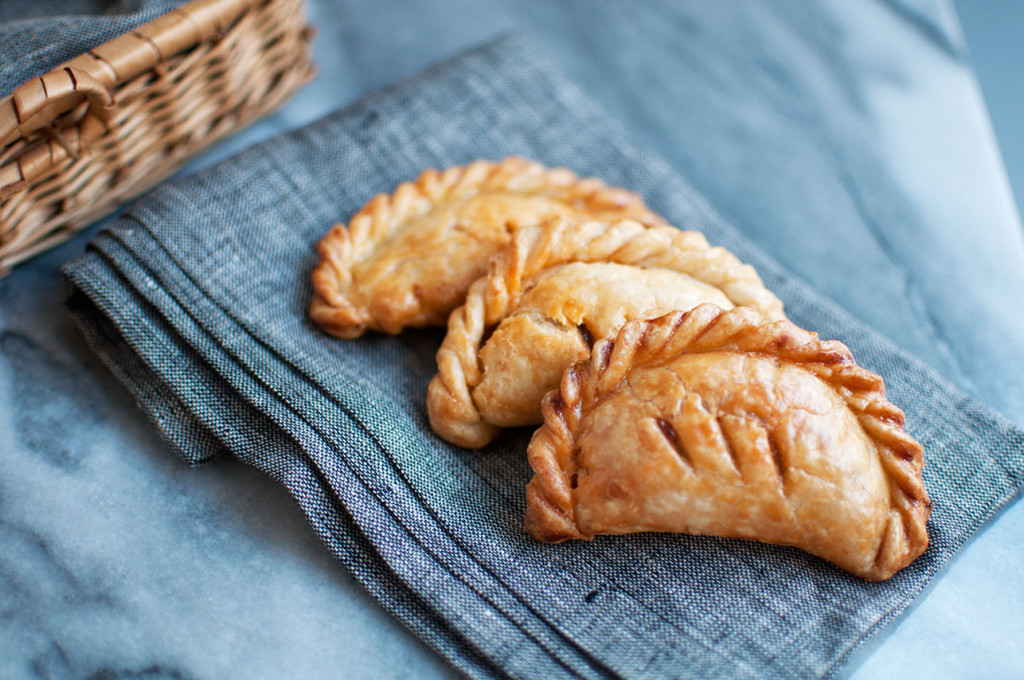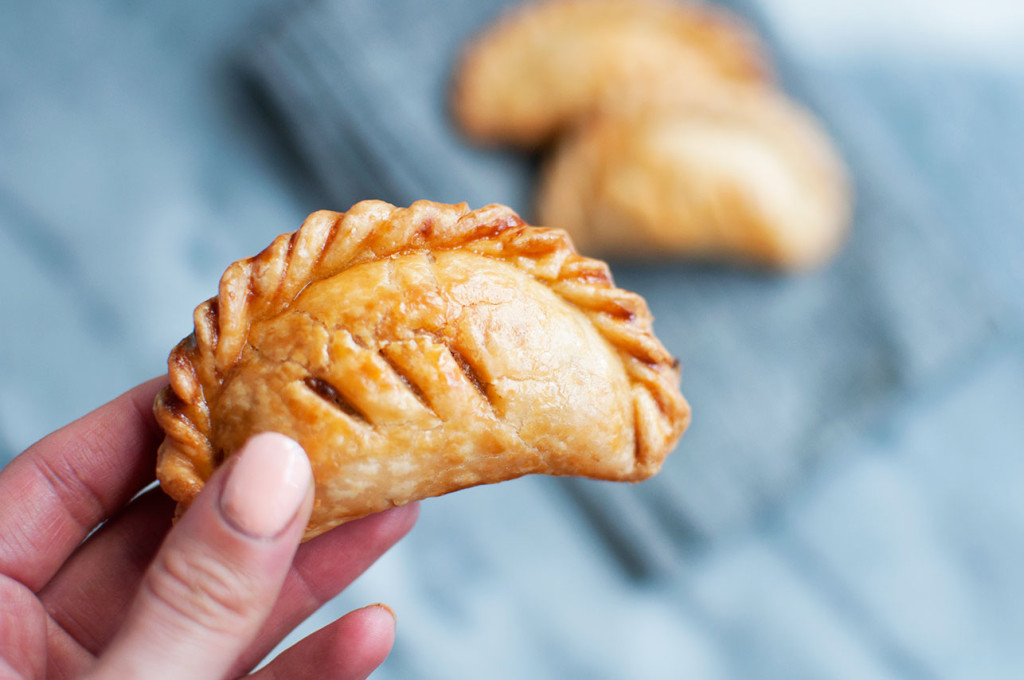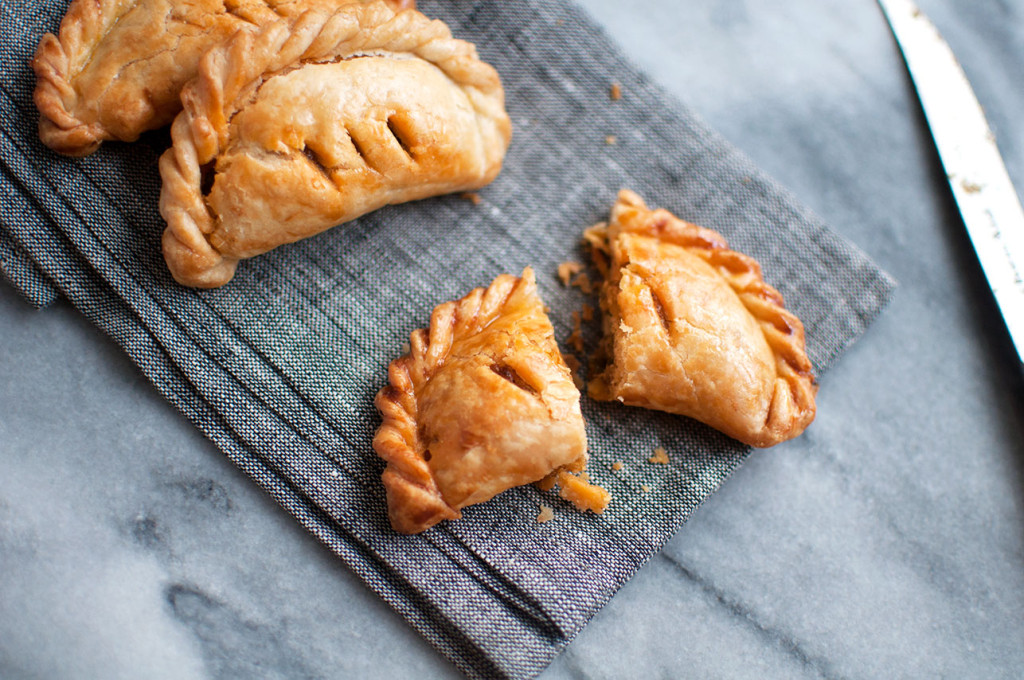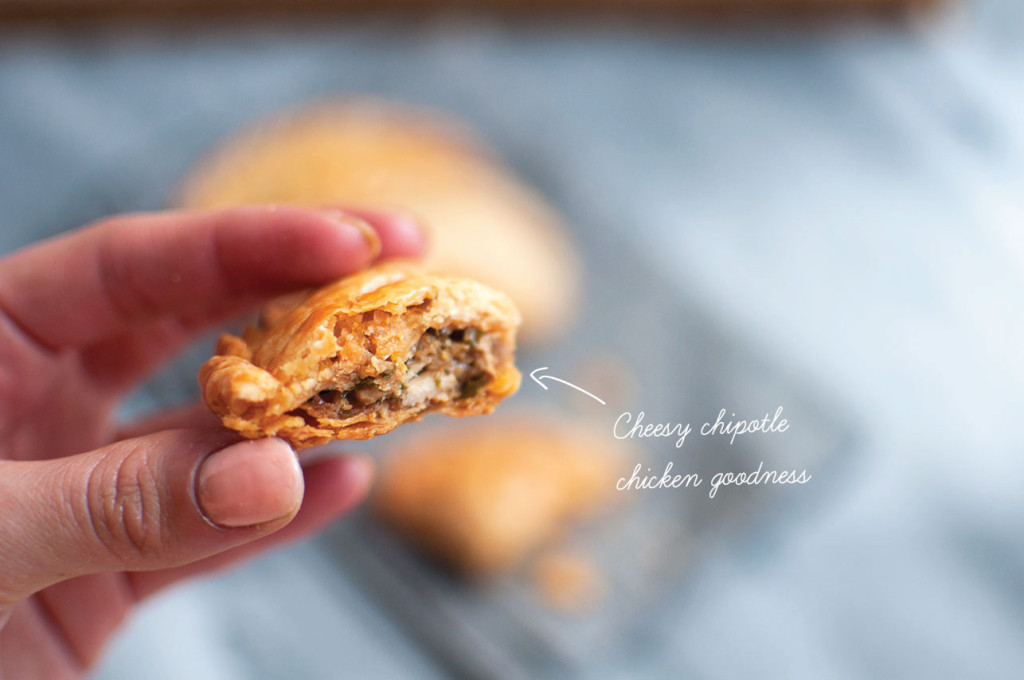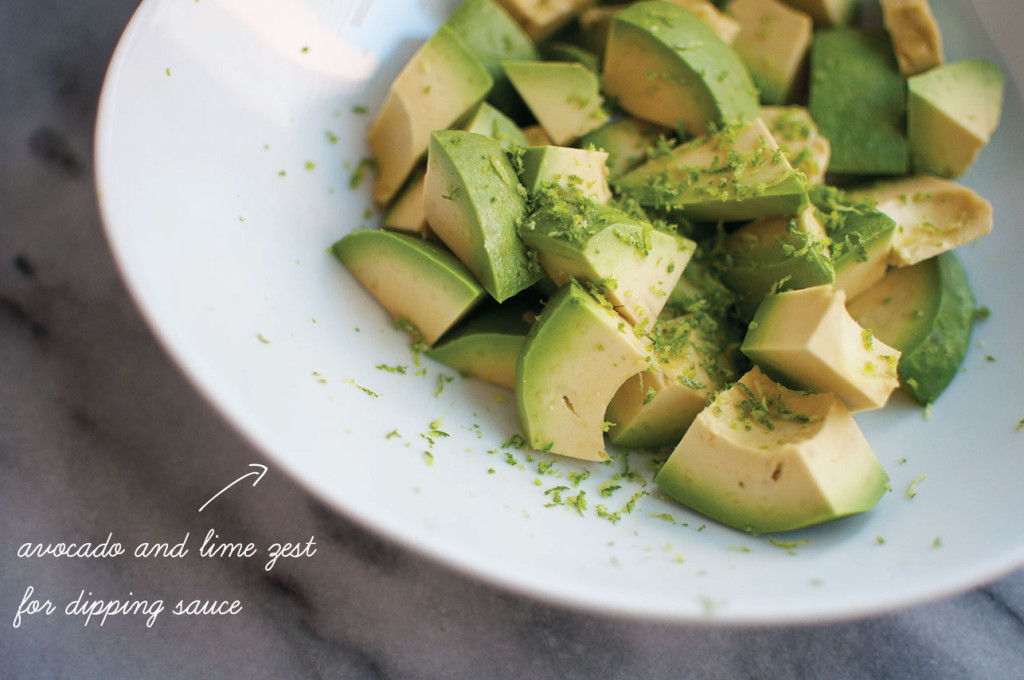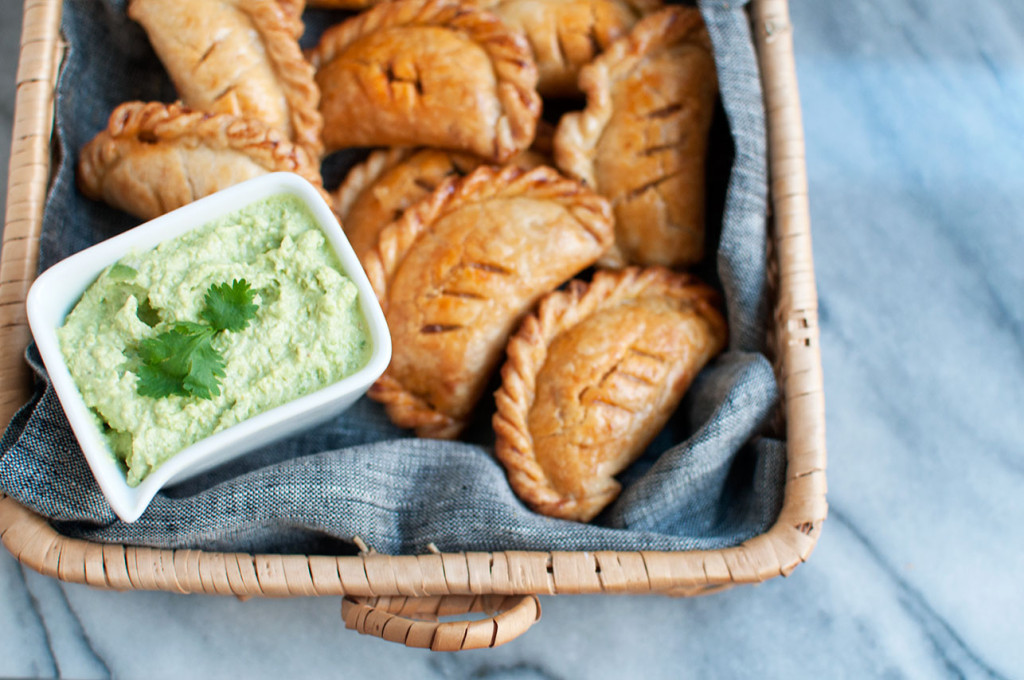 Chipotle Chicken Empanadas with a Creamy Avocado Dipping Sauce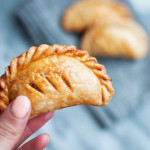 By Justine Published: May 4, 2014
Yield:

20

Prep:

1 hr min

Cook:

12 mins mins

Ready In:

13 mins
Cinco de Mayo is one of those holidays filled with tons of drinking and eating. If you plan on going to a party and need something …
Ingredients
Instructions
Preheat oven to 450 degrees F.

Place olive oil in a large skillet and heat over medium to high heat. Add in onion and garlic and cook until the onion start to become translucent (3-4 minutes).

Add in jalapeno and cook for an addition 1 minute.

Stir in brown sugar and paprika.

Add in chicken, chipotle peppers, and adobo sauce.

Season with salt and pepper.

Remove from heat and let cool completely.

Once the mixture has cooled, mix in cheese and cilantro.

On a clean surface, roll out the two pie crusts from the Pilsbury piecrust package.

Use your circular cookie cutter to cut out about 20 circles.

Create an egg wash by beating the egg with 1 tbls water in a small bowl.

Lightly brush egg wash along the bottom edge of each circle.

Fill the middle of each circle with 1 tsp of the filling.

Fold the circle in half and pinch the edge together to seal the empanada shut.

Once the empanada is filled, take a knife and pierce three slits on the top. This will help some of the steam escape so that the filling does not burst the empanada open.

Once you have sealed all of your empanadas, place them on a baking sheet lined with parchment paper or a silicon baking mat and brush each empanada with egg wash.

Place in oven and bake for 12-13 minutes or until the crust is a golden brown.

Remove from oven and let cool slightly on a wire rack.

To make the avocado dipping sauce, cut open the avocado and remove the pit. Peel off the skin and chop the avocado into cubes.

Mix in the juice and zest from half of a lime.

Place in food processor and pulse until the avocado is chopped up into tiny pieces.

Add in sour cream and pulse until a smooth mixture is formed.

Add salt and pepper to taste.

Spoon into a small bowl and serve along side the empanadas. Enjoy!

WordPress Recipe Plugin by ReciPress