04 Dec

Rosewater Cupcakes Paired with Lunetta Rosé: #PopTheLunetta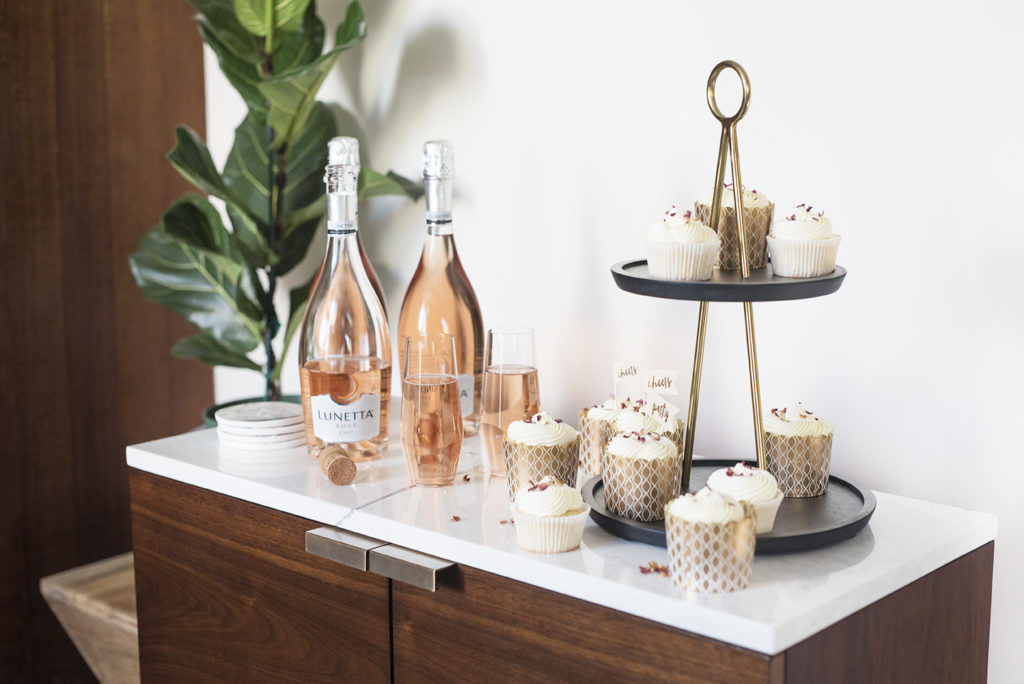 I absolutely love love love hosting around the holidays. Mainly because it allows me to be creative in figuring out what is best to serve up for drinks & food! For this post, I wanted to provided a little dessert pairing inspiration for your next get together or holiday party.
I've created a light and fluffy rosewater cupcake with rosewater butter cream that I think pairs nicely with a bubbly rosé. For the pairing on this recipe, I went with Lunetta Rosé made mostly from chardonnay grapes. The harvest and production for this wine are all done in Italy!
Fun fact, a lot of the grapes for white wines are harvested at night by hand unlike red grapes which can be collected using industrial machines during the day. The reason for this is to keep the grapes at a cooler temperature, which helps provide better control over fermentation. The harvest for Lunetta Rosé is done manually. When you think about how many grapes are being picked by hand to produce each bottle of wine, it really makes you appreciate all of the care that goes into it and I think makes the wine even more enjoyable!
This wine is fresh and fruity and I love serving it at parties because it not only goes great with appetizers and main courses but it carries nicely into dessert as well. Especially when you pair it with something subtly sweet like these rosewater cupcakes. The floral aroma of Lunetta also goes nicely with the distinct rosewater taste of the cupcakes.
For party cupcakes, I love to add a little bit of texture, such as dried rose petals. I love how the color from the rose petals also compliments the pretty pink coloring of the Lunetta Rosé.
Scroll on down below for the recipe and hope you enjoy!
Xo Jus
Follow Lunetta on Instagram and Facebook!
*Post sponsored by Palm Bay International, recipe and opinions are my own 🙂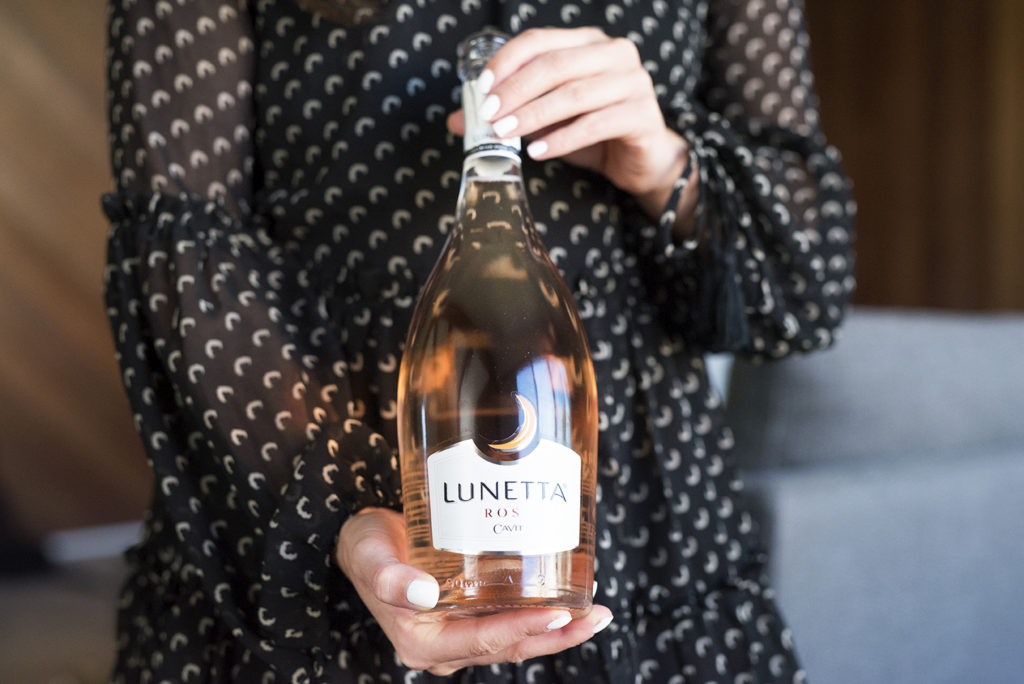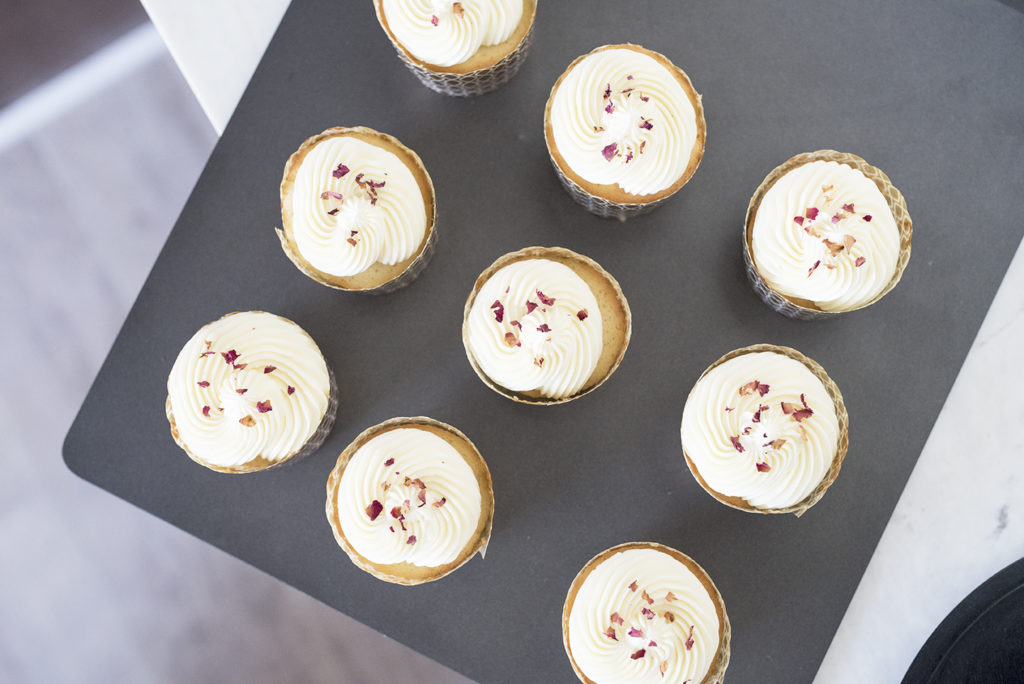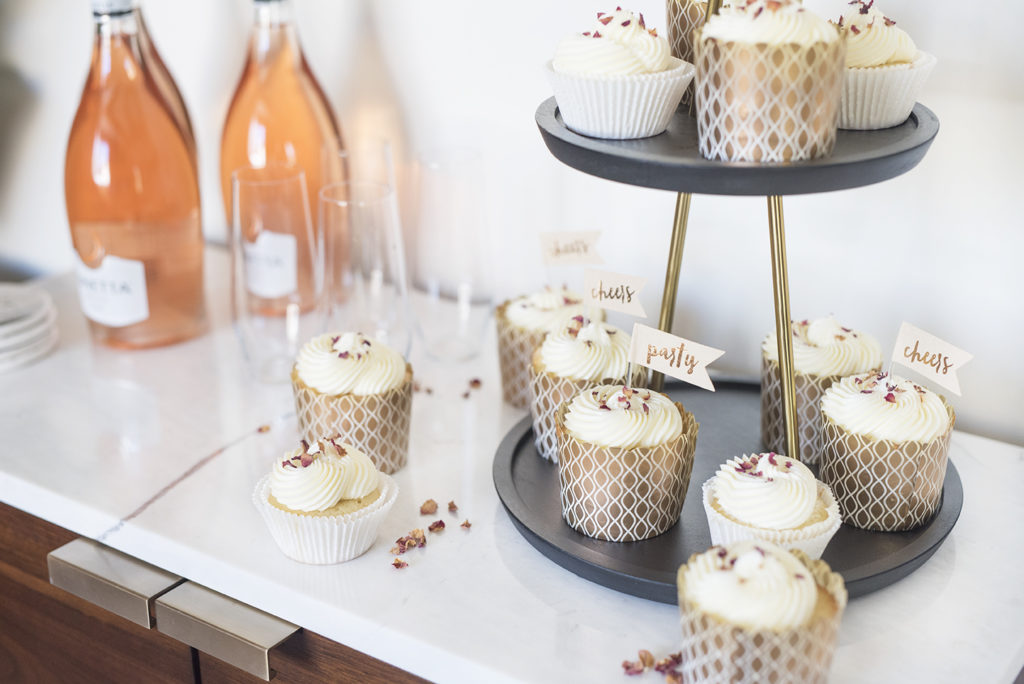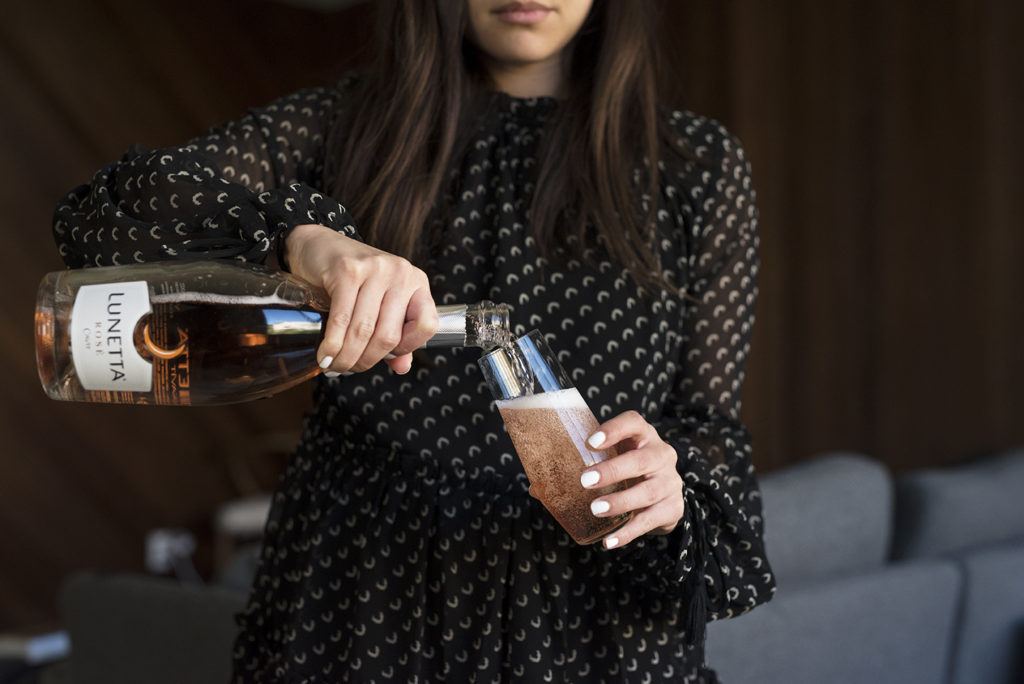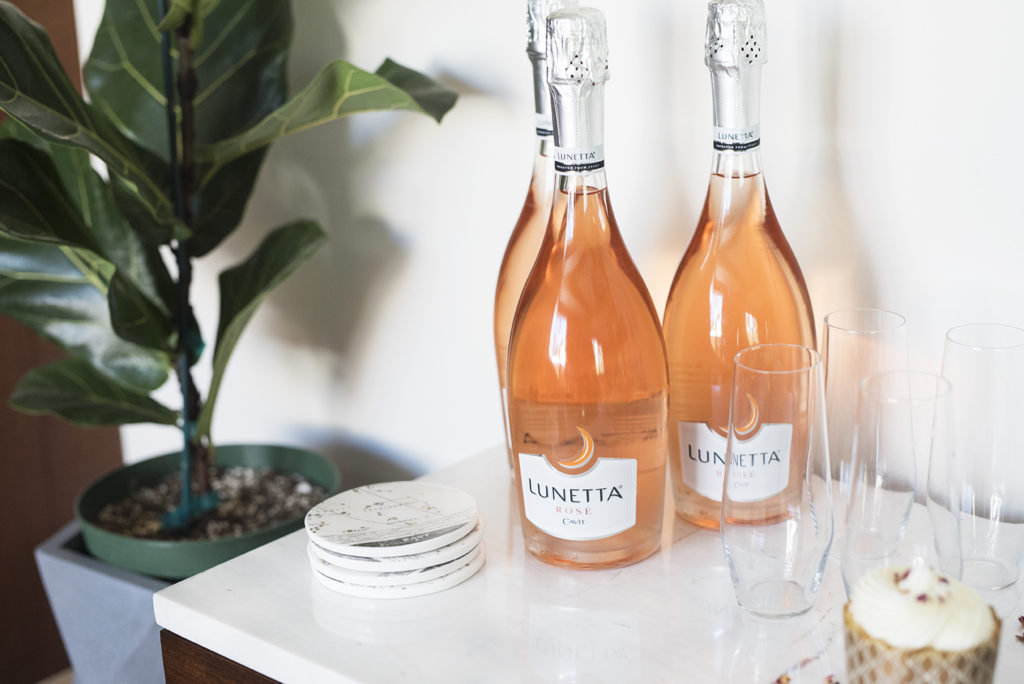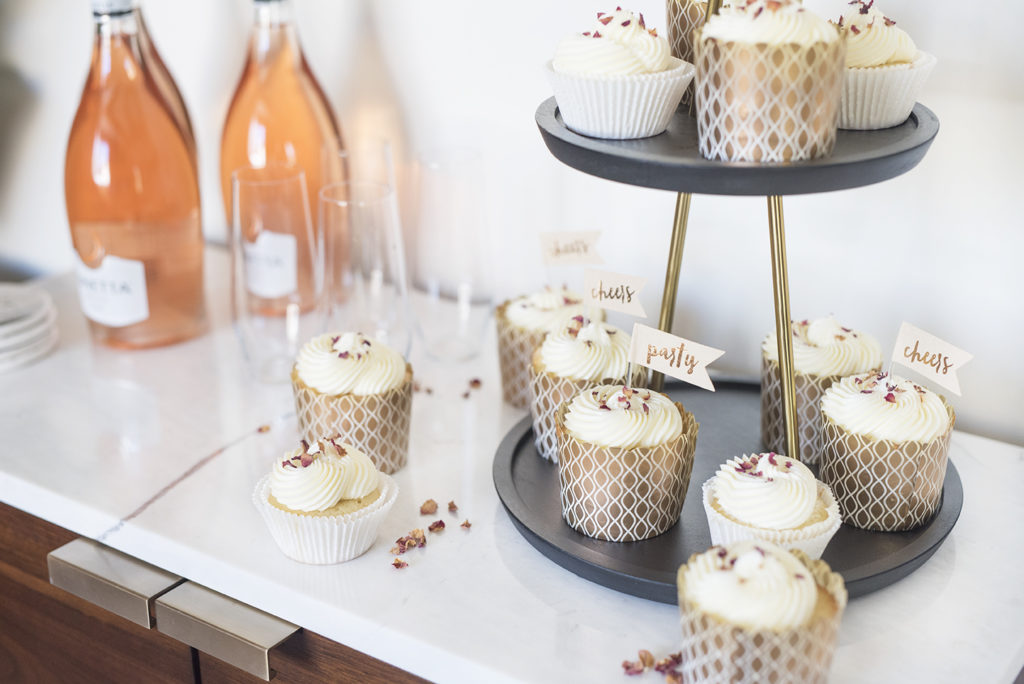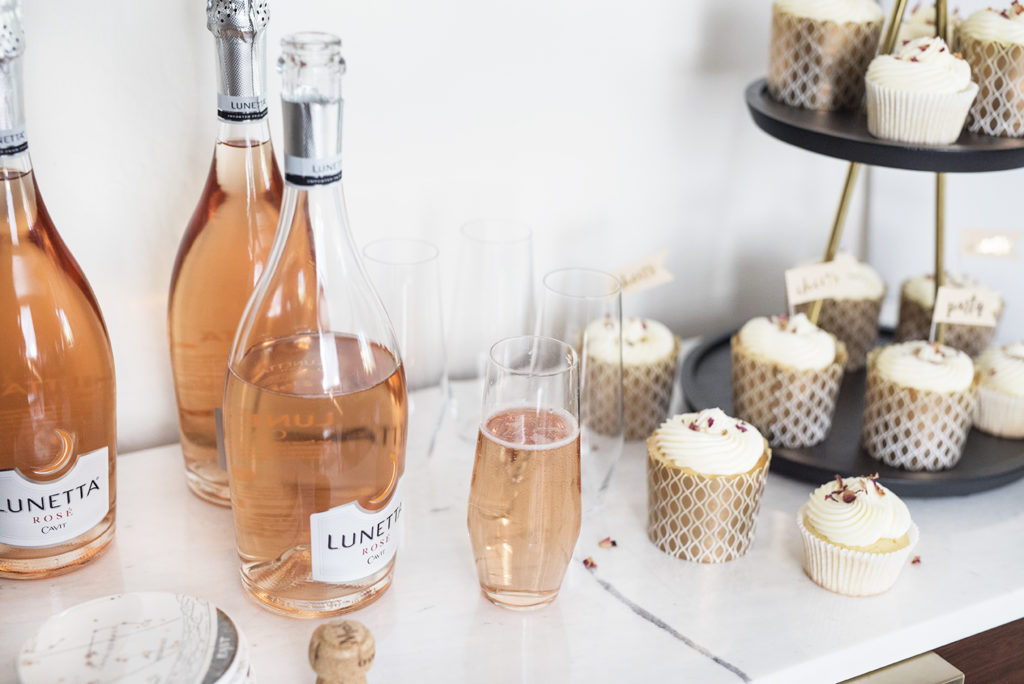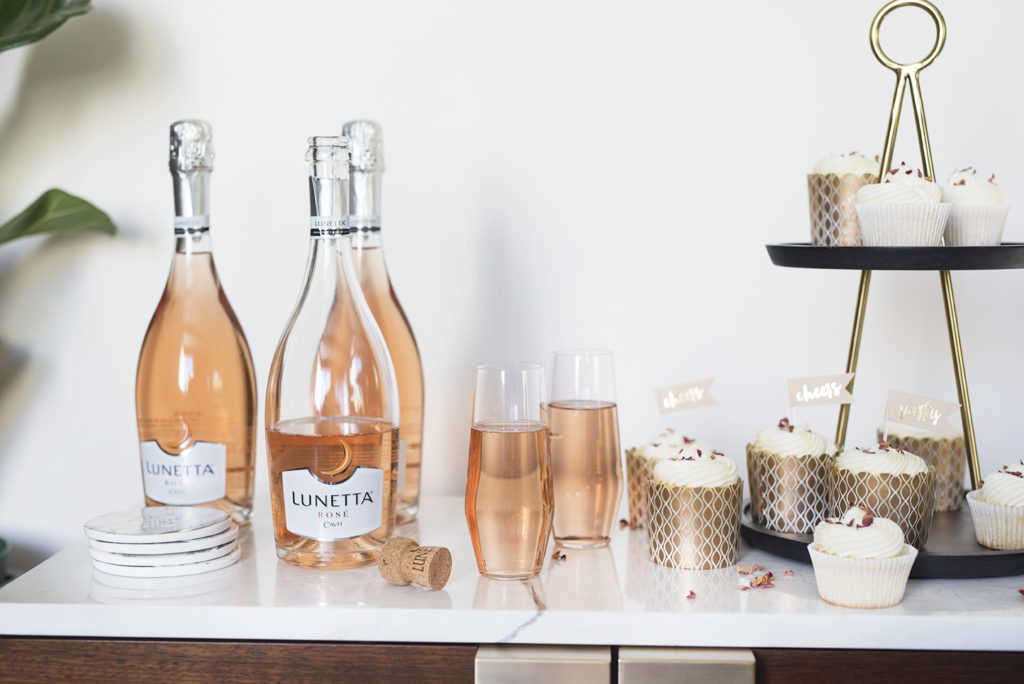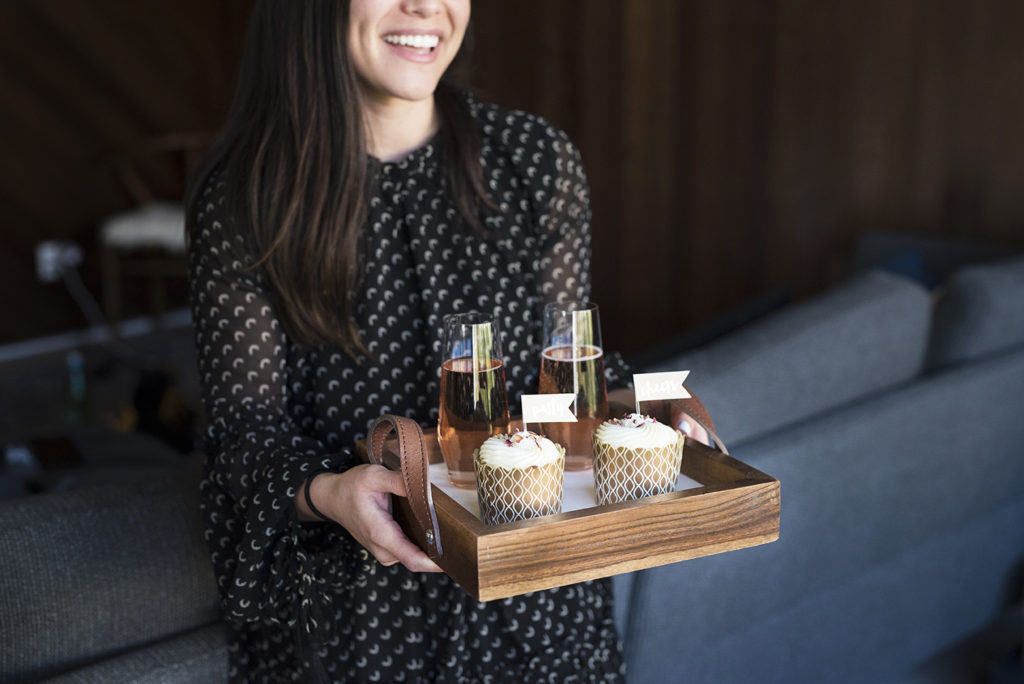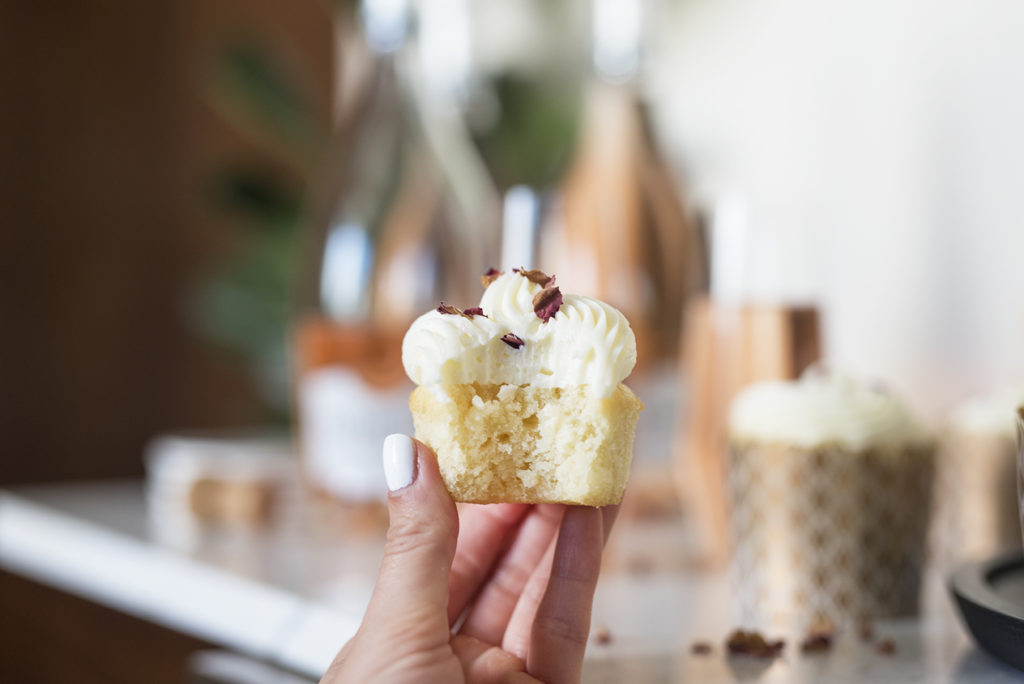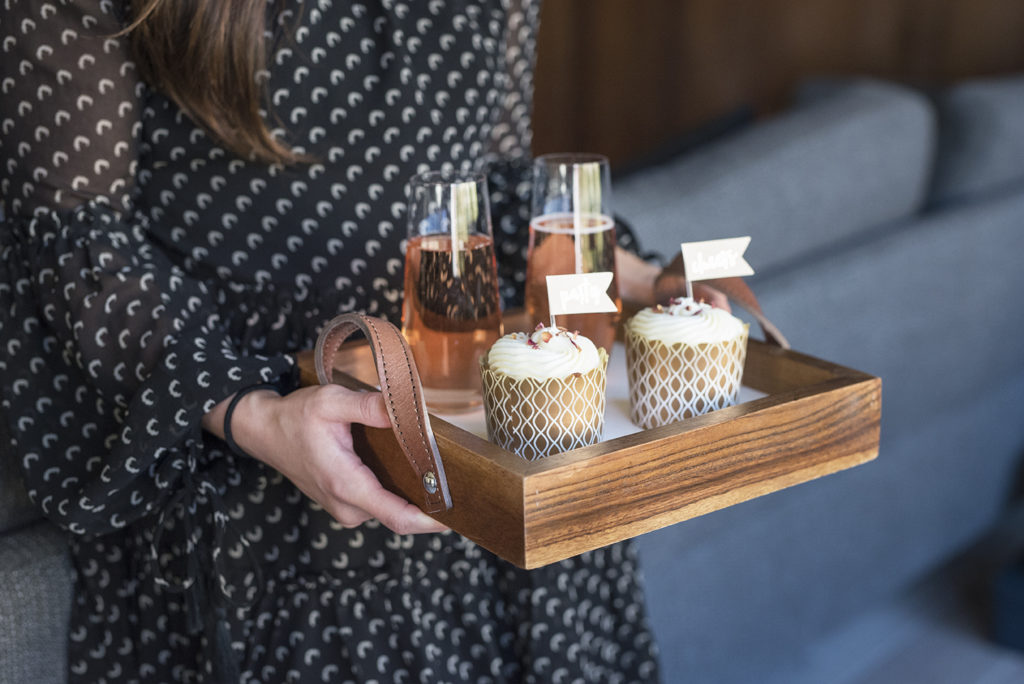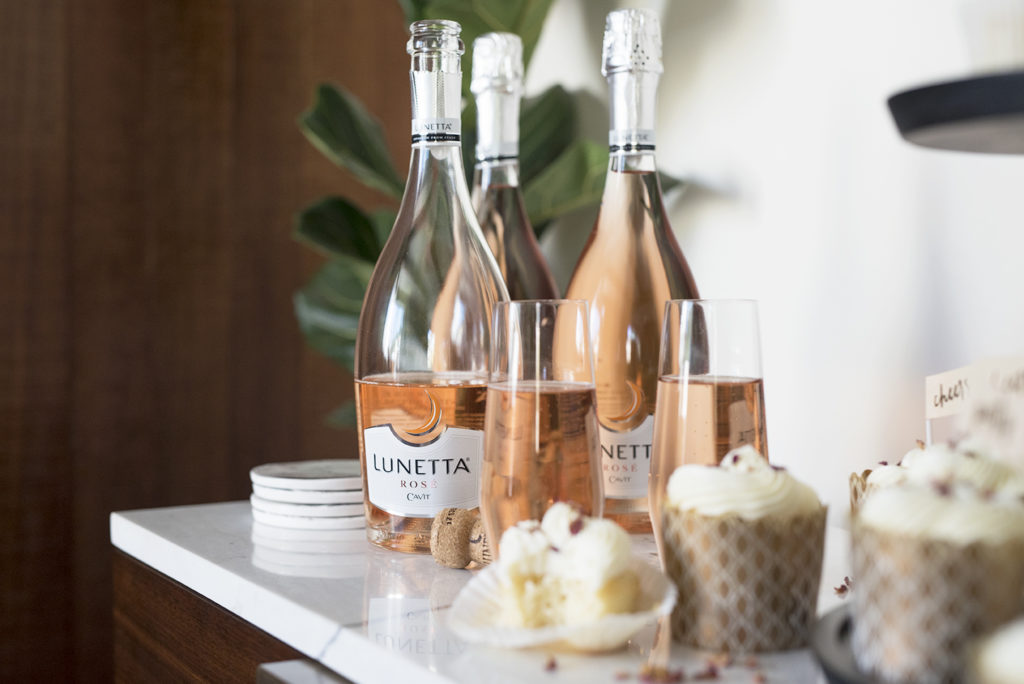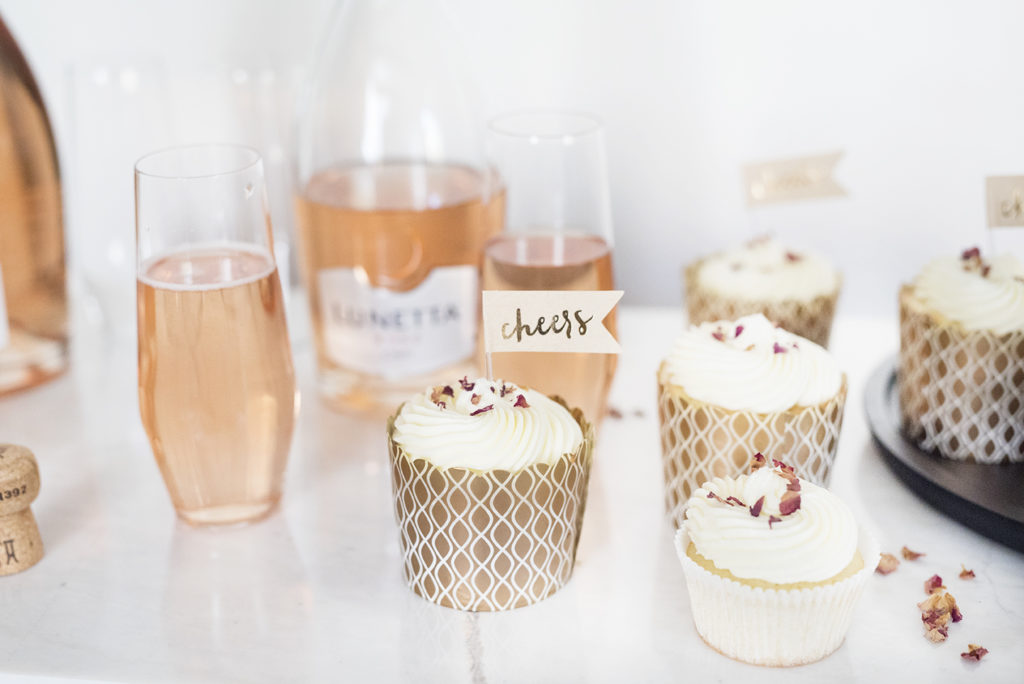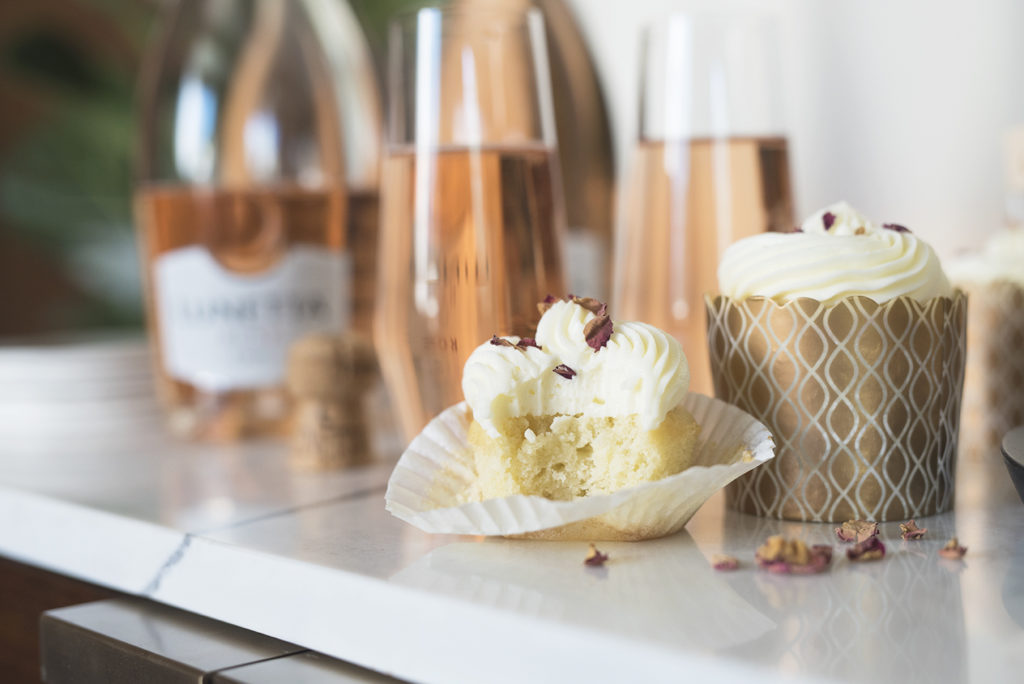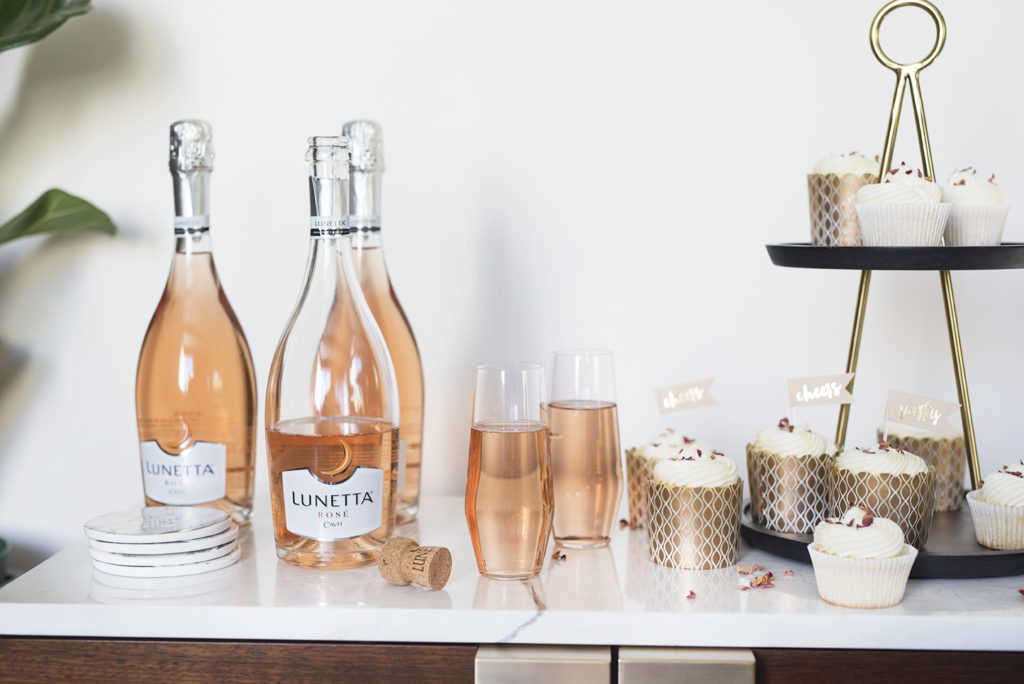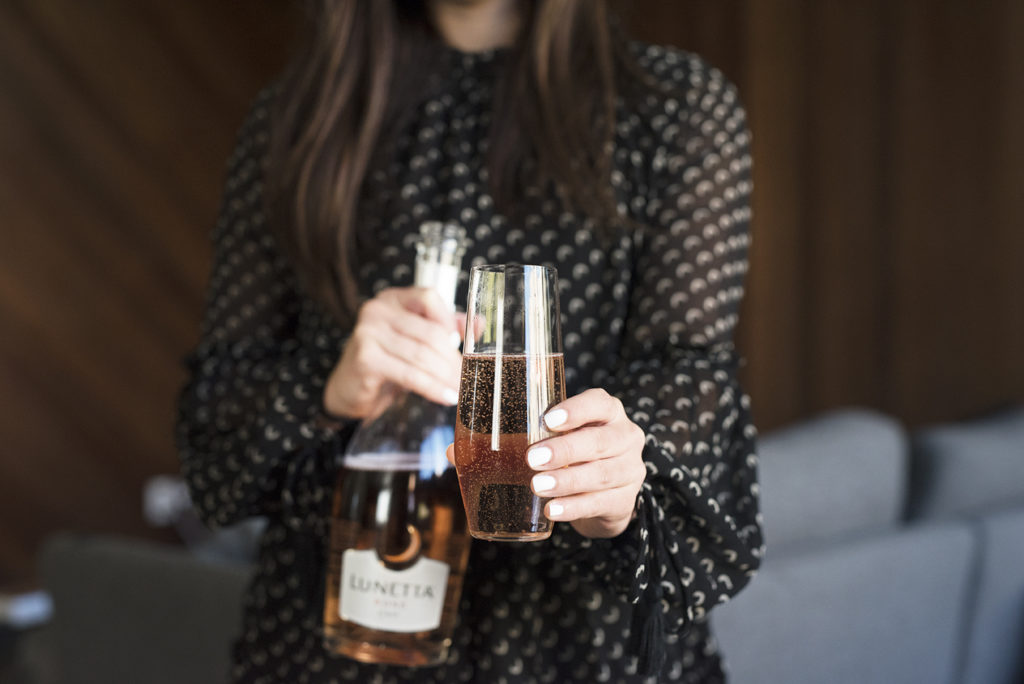 Rosewater Cupcakes
By Justine Published: December 4, 2018
Yield:

12

Prep:

15 mins

Cook:

25 mins

Ready In:

40 mins
I absolutely love love love hosting around the holidays. Mainly because it allows me to be creative in figuring out what is best …
Ingredients
Instructions
Place cupcake liners in cupcake pan, set aside (makes 12 cupcakes).

Preheat oven to 350 degrees F.

In a medium bowl, combine flour, baking powder, and salt, set aside.

Place unsalted butter and granulated sugar in a large bowl. Using an electric hand mixer or stand mixer, beat on high for 3-5 minutes. You want the color to turn to a pale yellow and the mixture should become slightly fluffy.

Add in the 2 egg whites to the bowl. Beat on medium speed until incorporate. Add in remaining whole egg and beat on medium speed until combined. Add in rosewater and beat on medium speed once more until full combined.

Beat in half of the dry mixture until combined. Then add in the ½ cup almond milk and beat once more until combined. Place the remaining dry mixture into the bowl and use a rubber spatula to gently fold the dry ingredients into the batter.

Divide evenly between 12 cupcake liners and place into the oven for 22-25 minutes or until a toothpick inserted into the center comes out clean. Remove from oven once fully cooked through and set on a rack to cool.

While the cupcakes are baking, make the frosting. In a large bowl or a stand mixer bowl, combine the butter and powdered sugar. Beat on high speed until the mixture is light and fluffy and resembles the texture of frosting. Add in rosewater and beat once more to combine. If the frosting is too thick for your preference, add in 1 tbsp of almond milk and then beat again until incorporate. Continue to add in almond milk until desired consistence is achieved.

Frost the cupcakes once they have cooled and serve immediately or place in the refrigerator until ready to enjoy. If storing in the refrigerator, allow cupcakes to come to room temperature before serving. You may also add decorative toppings such as dried rose petals to make the cupcakes more festive! Enjoy!

WordPress Recipe Plugin by ReciPress