23 Jun

Mini Blueberry Pop Tarts [Recipe]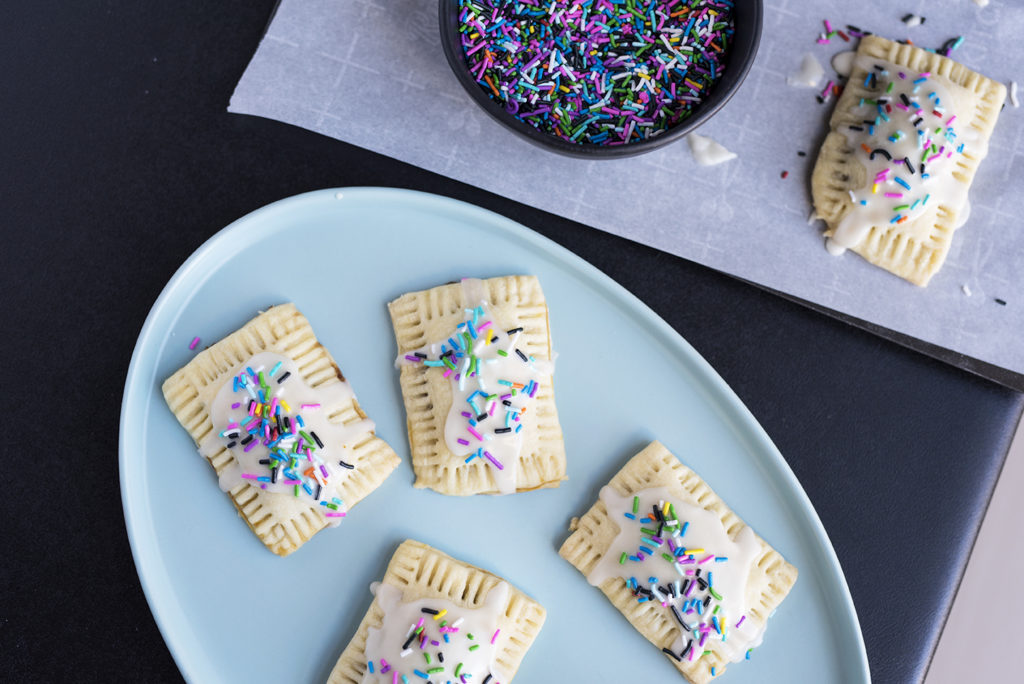 This post is sponsored by Cans Get You Cooking. All opinions are my own.
Since staying at home started a couple of months ago, I have to admit, I have been baking way more. Honestly more than I probably should. But it's something about getting hands-on with ingredients in my kitchen that brings me a little bit of joy and takes my mind off things when I need something to help me de-stress.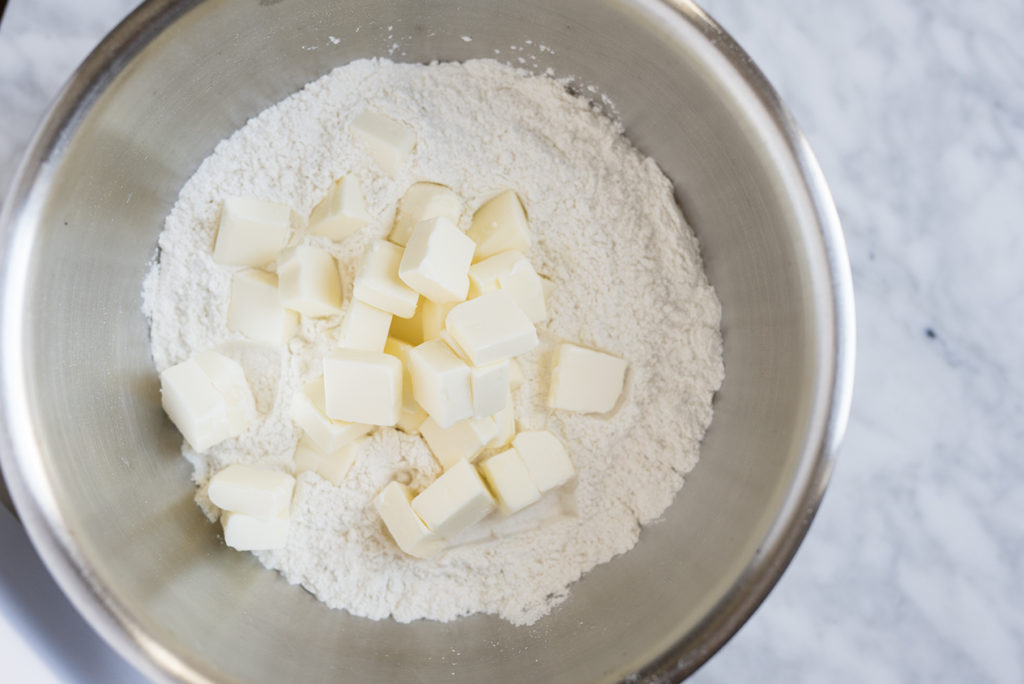 I have a lot of friends that always say baking can be intimidating and they're no good at it because it has to be an exact science and they always mess everything up. From my perspective, once you have a couple of key foundational recipes under your belt you'll be amazed at the things you can create. One of those key recipes (to me) is definitely pie dough. Once you have a solid pie dough recipe under your belt, the possibilities are endless.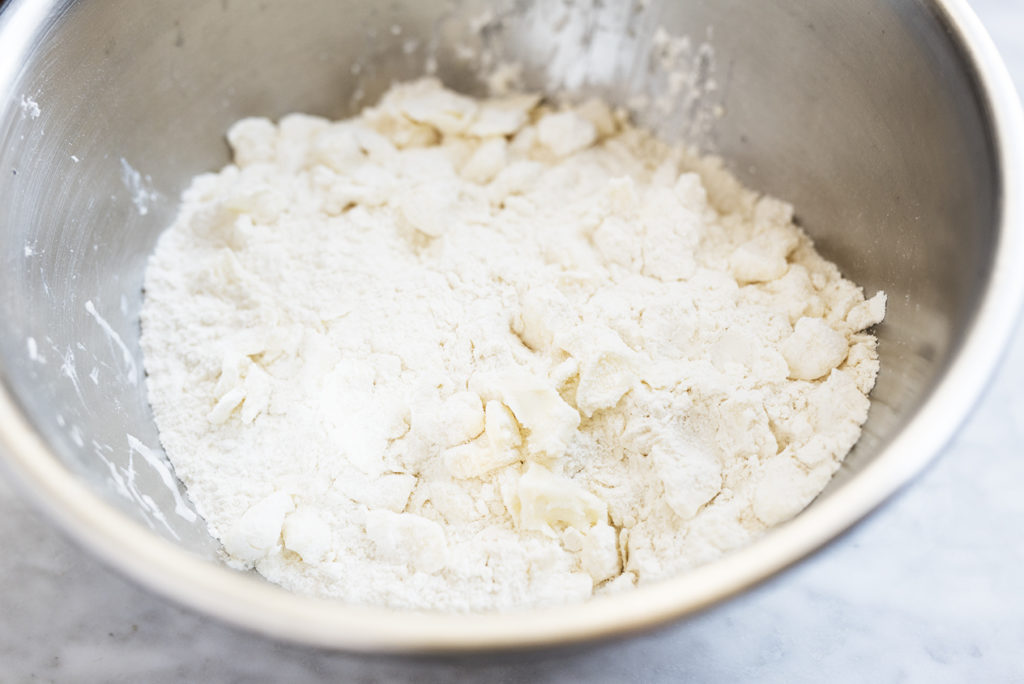 This week I wanted to bring it back to the comfort of my childhood and decided to make mini pop tarts! The ingredients are actually quite basic: pie dough, a sweet filling, and a simple frosting.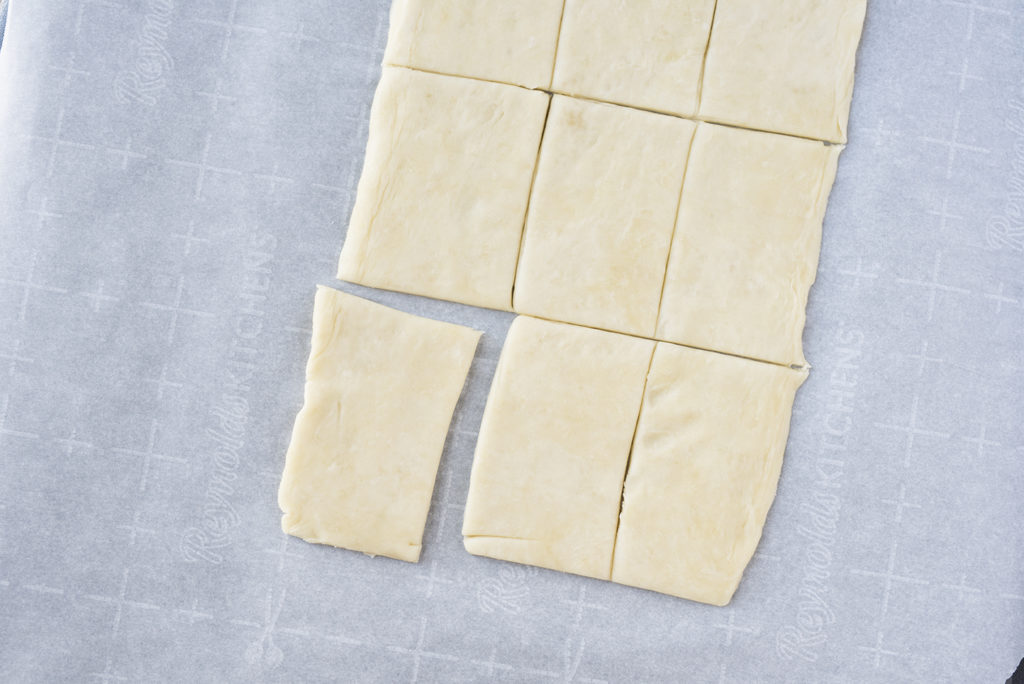 I have been trying to limit my trips to the grocery stores these days and keeping shelf-stable foods on-hand so I can easily bake some tasty treats when the mood strikes. That's why I love the convenience of canned goods! When people think of canned goods their minds may typically go straight to beans and veggies, but don't forget that there is a whole world of delicious canned fruits out there too!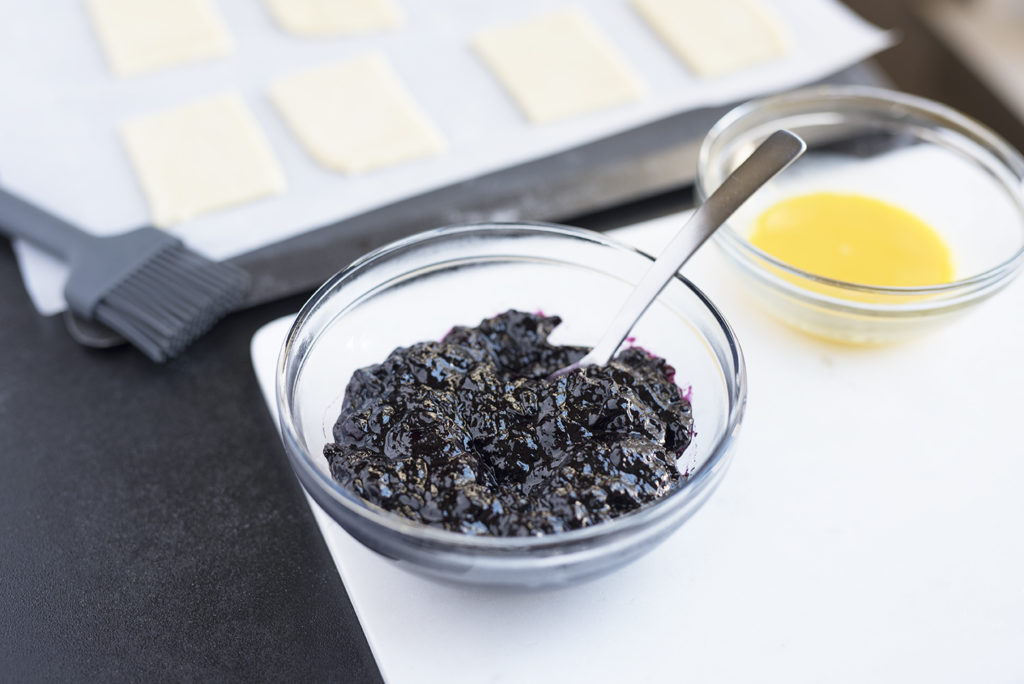 Canned fruit is usually picked at its peak season and then preserved through the process of canning – so you get all of those delicious flavors in an easy, convenient, and affordable way!
With pop tarts on my mind, I decided to grab a can of blueberries from my pantry, whip up my go-to pie dough recipe and within a short time I felt like I was instantly transported back to the comfort of my childhood days.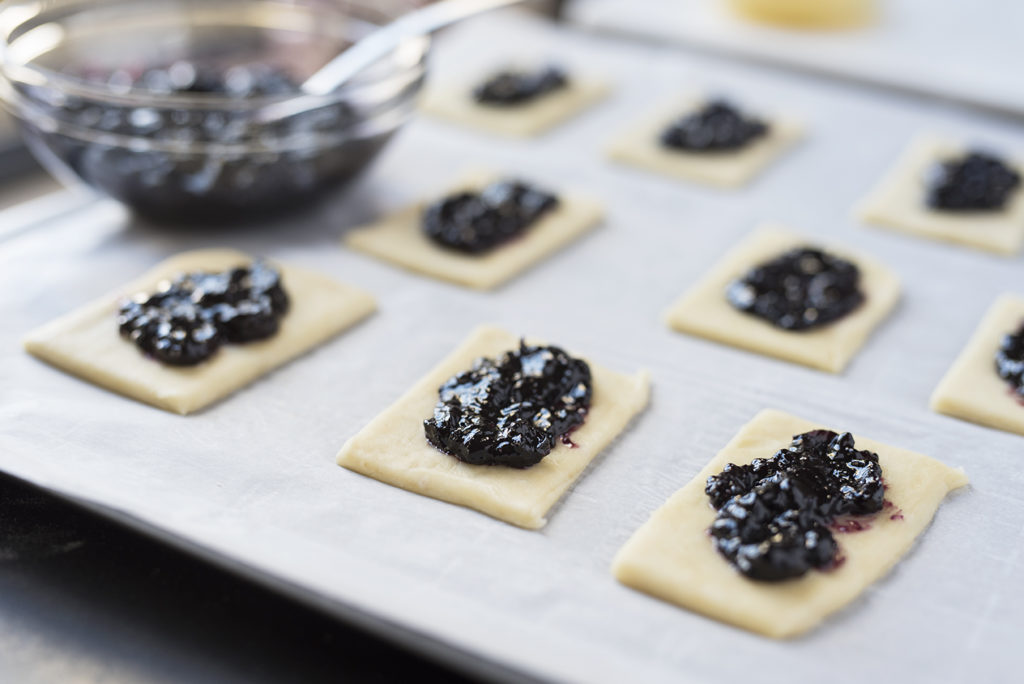 Scroll on down below for the recipe (p.s. this is kid friendly too so if you have little ones at home, this is an easy recipe for them to help out with)!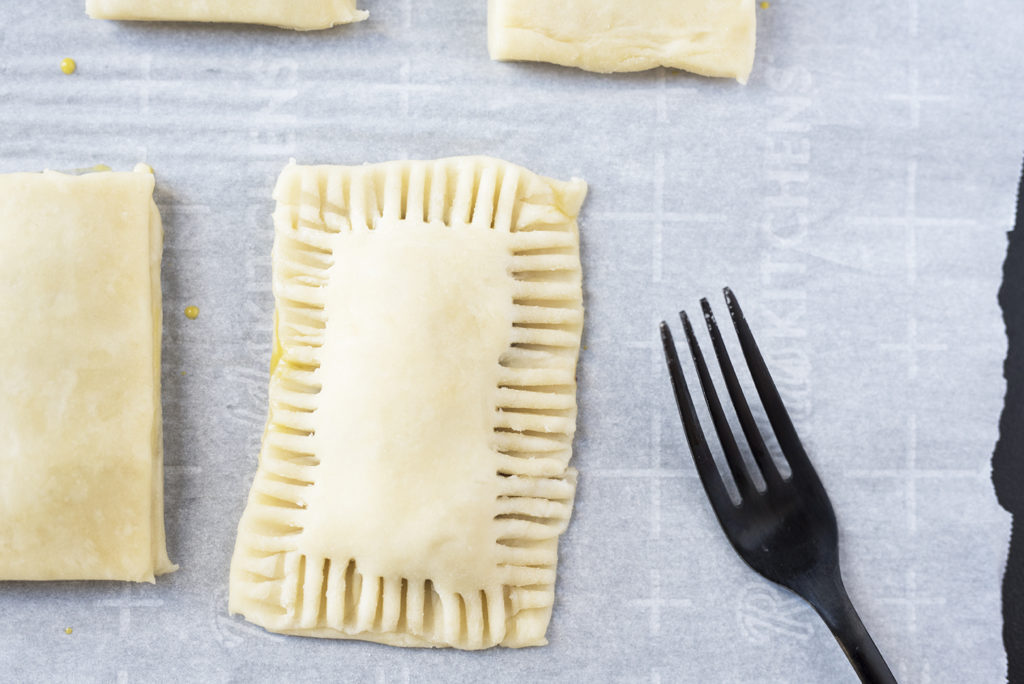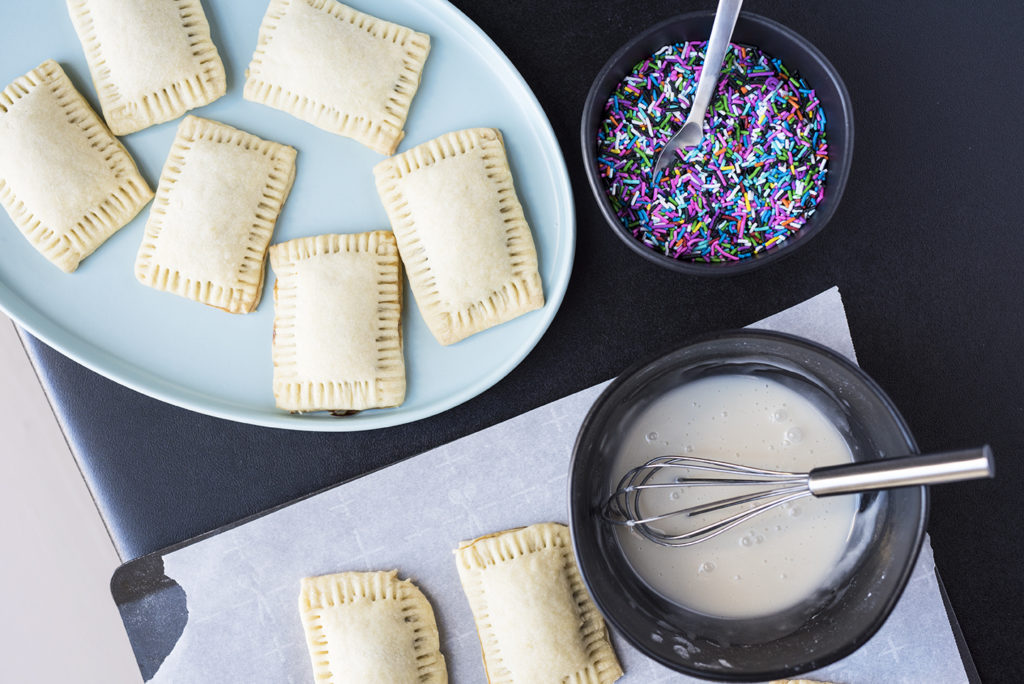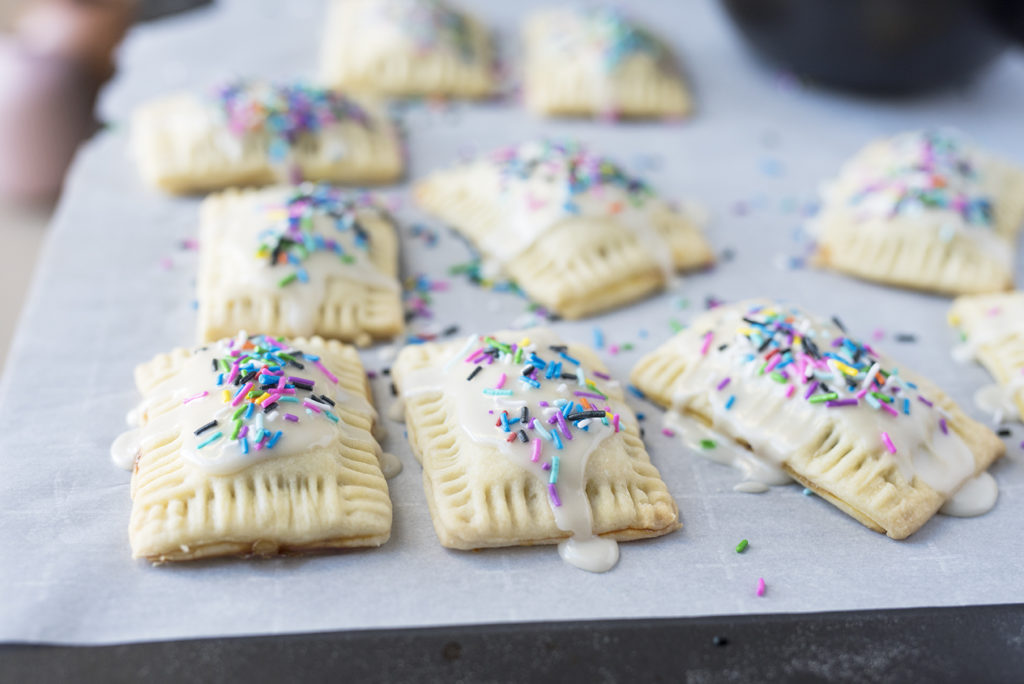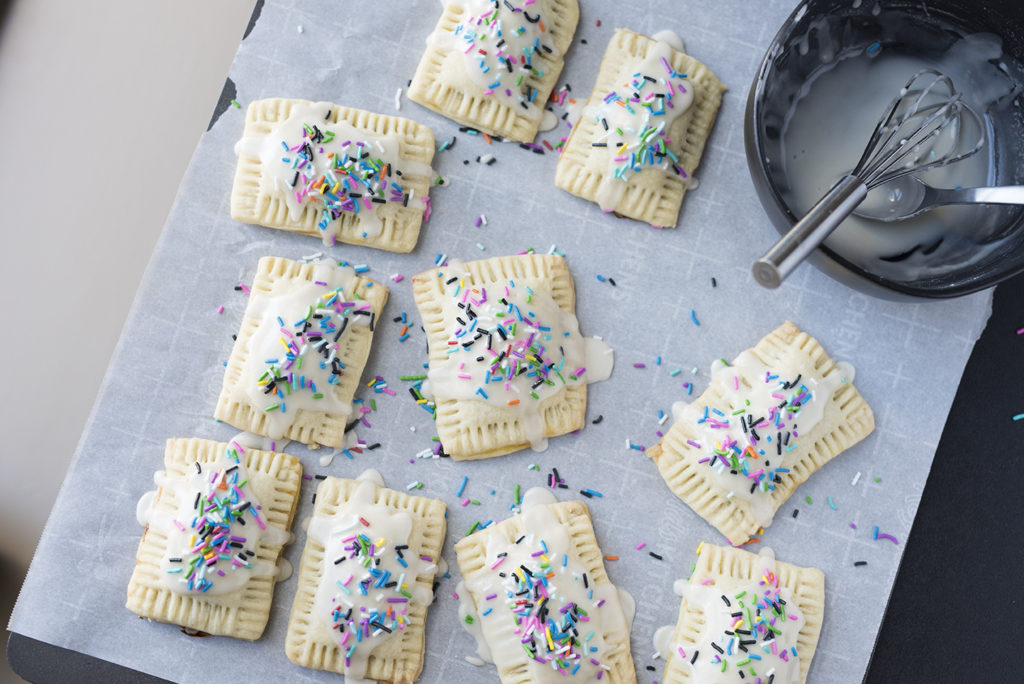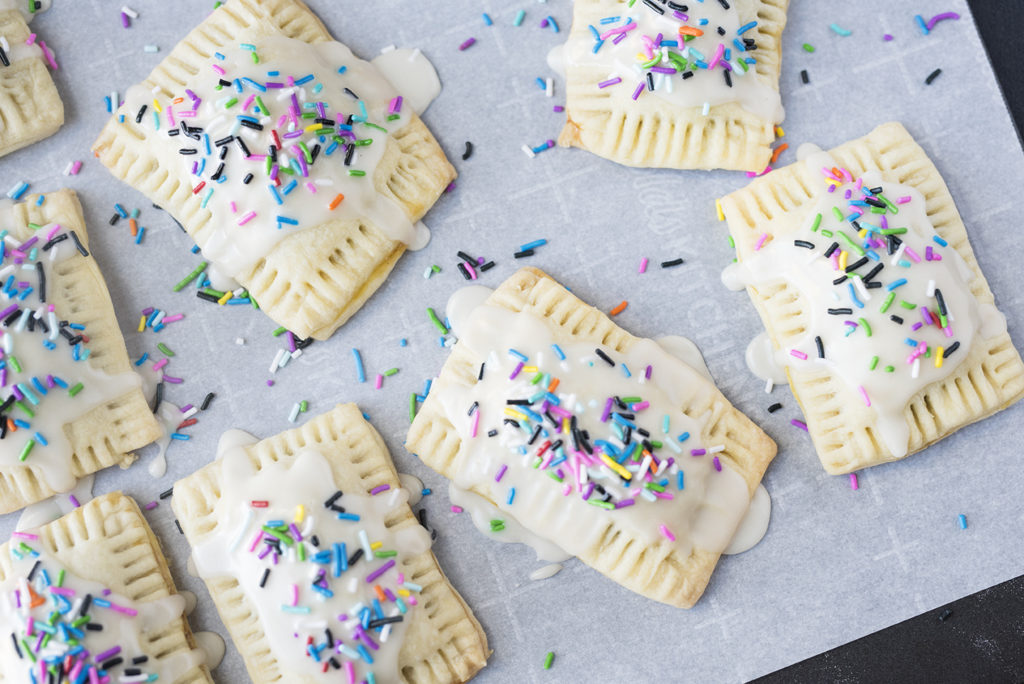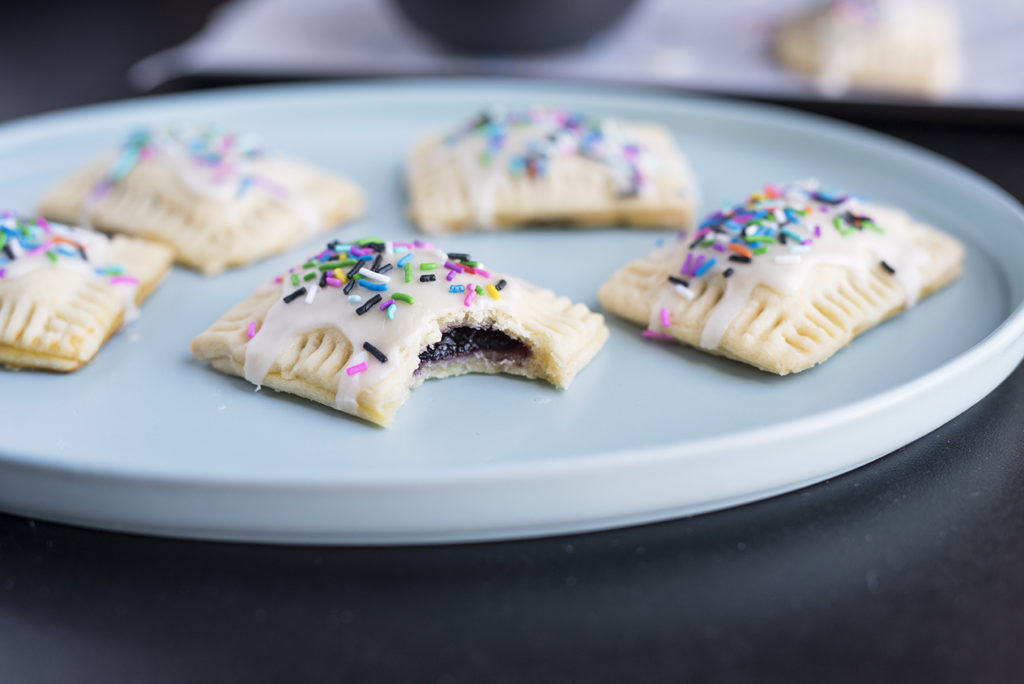 Mini Blueberry Pop Tarts
By Justine Published: June 23, 2020
This post is sponsored by Cans Get You Cooking. All opinions are my own. Since staying at home started a couple of months ago, …
Ingredients
Instructions
In a large mixing bowl, whisk together the flour, 3/4 tsp sugar and salt.

Add in the butter and use your fingers to rub the butter into the dry ingredients until the butter is broken up into small pieces the size of peas.

Slowly add in the water and mix with your hands until the dough comes together.

Divide the dough in half, flatten each piece into 1 inch thick disks. Wrap each in saran wrap and place in the refrigerator until firm (about 1 hour).

While you wait for the dough to firm, make your filling. Open the canned blueberries and transfer to a medium sized saucepan.

Heat the saucepan over medium to high heat. Stir in ¼ cup sugar.

Bring the mixture to a boil, stirring frequently. Continue to boil until the fruit has the consistency of a thick jam (about 20 minutes). Make sure you stir constantly throughout the process so the fruit does not burn.

Transfer to a bowl, cover, and set aside to cool.

Make the egg wash. In a small bowl, whisk the egg yolk and 1 tablespoon water until it is well combined and has a liquid consistency.

Once the dough has chilled and is ready to use, remove it from the refrigerator and preheat the oven to 350 degrees F.

Roll out each disk into rectangle shapes about ¼" thick.

Using a sharp knife, cut the dough into about 20 rectangles that are 2"x3" in size.

Place the rectangles on top of a parchment paper lined baking sheet.

Spread 1 teaspoon of the blueberry jam in the middle of each rectangle.

Use the back of a spoon or small brush to brush the egg wash around the edges of the pie dough.

Place the remaining rectangles on top of each pie. Use a fork or your finger to push down the edges to seal the filling inside.

Brush egg wash on top of each pie and place in the oven. Bake for 20-25 minutes or until the edges start to brown.

Remove from oven and let cool.

Make the frosting. In a small bowl, whisk together the powdered sugar and milk.

Once the pop tarts have cooled completely, spread the frosting on top of each. Add sprinkles if desired and enjoy!

WordPress Recipe Plugin by ReciPress